SXSW 2024: South by Southwest Conference & Festivals
Bringing thousands of visitors to Austin each March, SXSW is one of the world's premier events showcasing music, film and interactive media. From March 8-16, 2024, the internationally-recognized event is going all out with live panels, special events, cinema and much more. Check out our guide to plan your 2024 SXSW experience. More details to be announced in early 2024.
When is SXSW 2024?
SXSW In-Person and Online
March 8-16, 2024
From March 8-16, experience unparalleled discovery, learning, professional development, and networking with creatives from around the world. The event features Conference sessions, Film Festival screenings, Music Festival showcases, world-class Exhibitions, networking opportunities, competitions, awards ceremonies, and much more.
Register and book your hotel early for the best rates. Find restaurants, attractions and more planning resources in our digital Austin Insider Guide.
Badge Information
All SXSW Badges gain access to SXSW Online, the digital event component which includes live streamed content from Conference sessions to the iconic film and music festivals as well as unique networking opportunities and much more. And if you can't make it IRL, check out the Online Pass.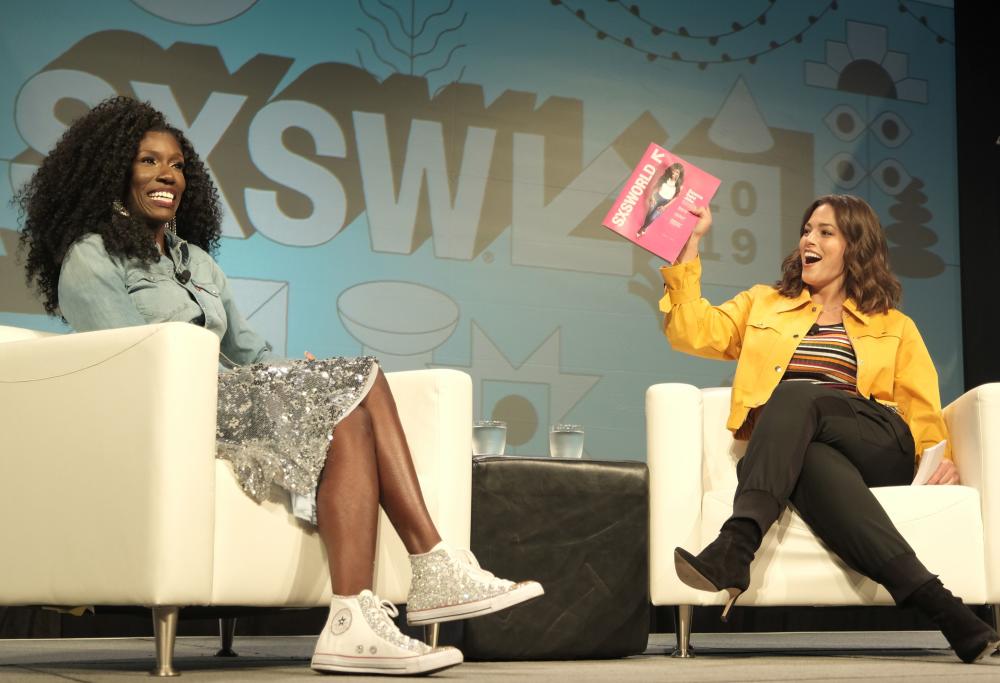 Bozoma Saint John and Ashley Graham at SXSW. Credit Hubert Vestil/Getty Images for SXSW.
Each year, the greatest minds from around the globe converge at the SXSW Conference. In 2023, Keynote Speakers and Featured Sessions will range from politicians and writers to musicians, comedians, doctors and more. Visit SXSW.com to view the lineup of scheduled speakers and sessions.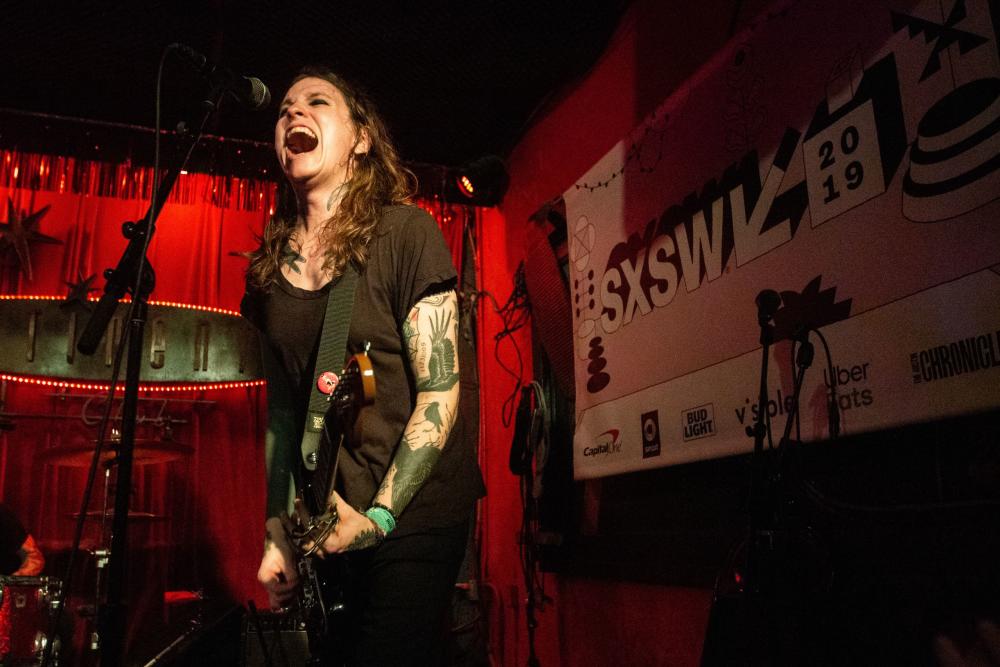 Laura Jane Grace & the Devouring Mothers at SXSW Music Festival. Credit Justin Zamudio.
Experience unmatched performances during SXSW Music Festival, with showcases from renowned and up-and-coming artists from around the world. The 2022 slate included a diverse range of over 300 musicians, including Southern hip-hop queen bbymutha, NYC rock trio Sunflower Bean, the ever-eclectic Shamir and more. The Live Music Capital of the World was represented by talent such as Mobley, Beat Root Revival, Buffalo Nichols, A Giant Dog, Sir Woman and others.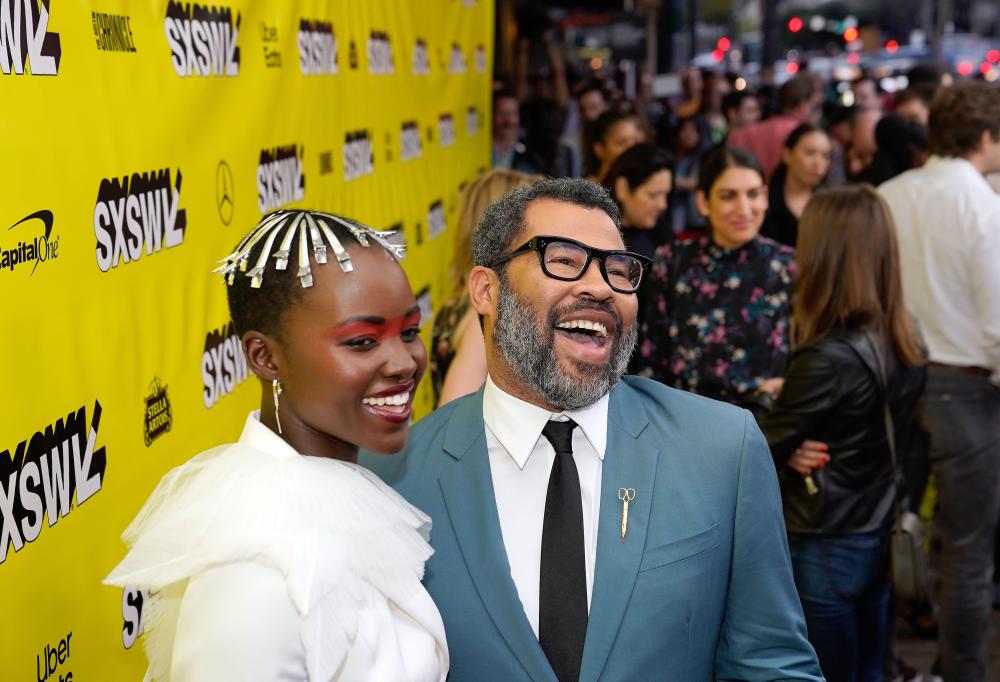 Lupita Nyong'o and Jordan Peele at SXSW Film Festival. Credit Ismael Quintanilla, Getty Images for SXSW
During the 31st annual SXSW Film Festival, thousands of fans, filmmakers, press, and industry leaders will have the opportunity to experience film screenings, sessions, meetups and special events. The full lineup will be announced early 2024.
For information about transportation options during the festival, visit Get There ATX to learn more. Keep up with the full slate of panels and events at sxsw.com and make sure to check out the number of creative, tech and wellness expos at this year's event.
Frequently Asked Questions
What is South By Southwest?

South by Southwest, commonly referred to as SXSW, is a conference and festivals that focuses discussion on several key industries like tech, music, film, education and more. Founded in Austin in 1987, this conference has grown exponentially over the years to become the world renowned conference that it is today.

Learn More
Where is SXSW?

SXSW events take place all over the city of Austin with the main hub located at the Austin Convention Center. However, the majority of the venues and events are within walking distance making it easy to get around and move from one location to the next.

Getting Around
Can you go to SXSW for free?

A variety of exhibitions and musical showcases are free to attend throughout the week of the conference. However, to gain access to more exclusive programming or all events you will need to purchase a badge.

More Free Events
Who will be at SXSW?

With multiple keynote speakers, exhibitions, concerts, and conference sessions, this year's SXSW lineup is sure to impress. Visit the SXSW website to view the full lineup of speakers and musicians. 

See the Line Up
Is SXSW a big deal?

SXSW is a world renowned conference and festival that people travel from around the world to attend. This annual convergence of tech, music and film industries consume Downtown Austin every March with educational keynotes addresses, unique brand activations, constant live music and more.
What's the point of SXSW?

The SXSW conference and events are meant to educate and help industry professionals achieve their goals. From keynote speakers to one-on-one mentor times, SXSW offers conference goers the opportunity to hear and learn from several different industry leaders on the topics that matter to them.

Learn More
Can anyone go to SXSW?

Anyone is welcome to purchase a badge and attend SXSW. There are a wide variety of events and exhibitions that cover a multitude of topics ensuring there is something for everyone.

SXSW Topics & Tracks