ACL Live at the Moody Theater has been one of Austin's favorite music venues since it first opened in 2011. Home to the famous Austin City Limits television program and to more than 100 concerts each year, it's a downtown musical hotspot that supports both local and national entertainers.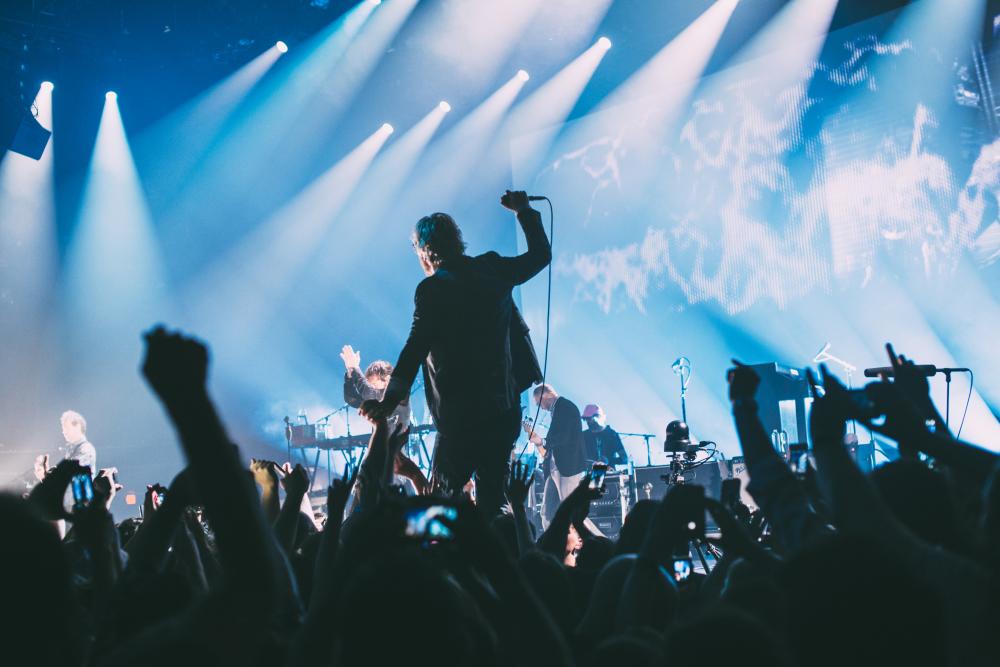 Credit Alison Narro Photography.
History of Austin City Limits
Austin City Limits has been a PBS mainstay for nearly 50 years. It started when the network sent out the call to member stations, requesting original local programming. In response, leaders at Austin station KLRN (now KLRU-TV) envisioned a show that would highlight our eclectic music scene in front of a live studio audience.
Taping began in 1974 with local favorite Willie Nelson. Nelson was attracted by the authenticity of the programming, no-frills format, and attention to audio quality. Pitched to PBS the following year to support their annual pledge drive, the show's triumph as a fundraiser led to a regular series.
ACL was originally filmed at Studio 6A on the University of Texas at Austin campus, with a faux skyline of the city behind the stage. After 36 seasons at UT, it was relocated to its new permanent home, ACL Live at the Moody Theater.
Austin City Limits remains the longest-running televised music program of all time. It has been awarded the National Medal of Arts, and a rare Peabody Award. It has also been designated a Rock & Roll Hall of Fame landmark.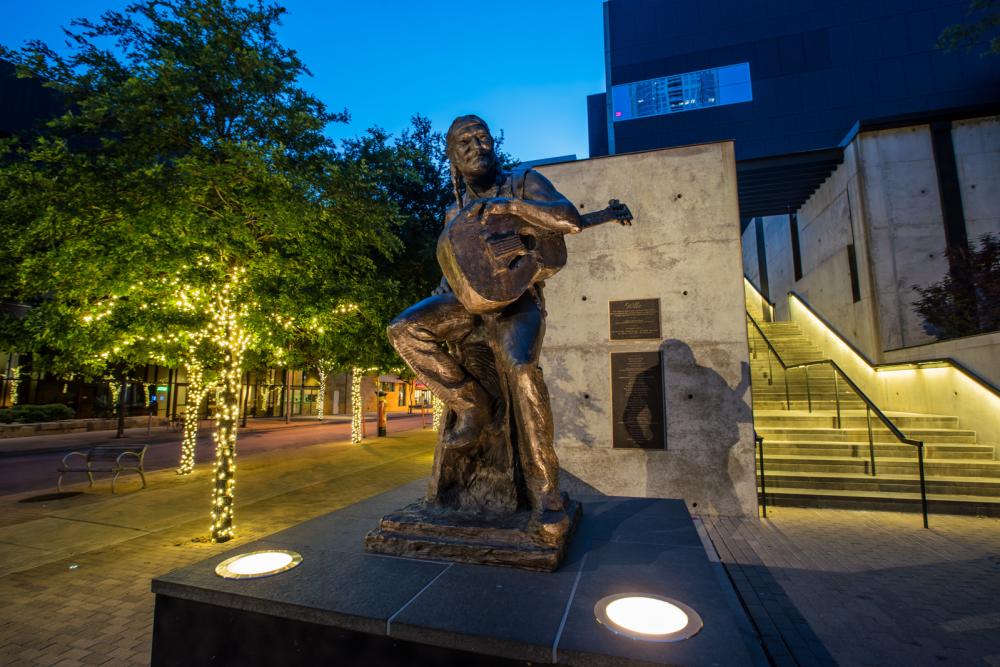 Courtesy of 2nd Street District.
Visiting ACL Live at the Moody Theater
The best way to experience the Moody Theater is to take in a show! This is a "bucket list" venue for music lovers everywhere. There are over 100 annual performances at the theater, ranging across all genres. Check their event calendar for a full listing of performances and ticket sales. 
The venue can seat 2,750 attendees with the furthest seat only 165' from the stage. Before and after the show, grab a drink and get some fresh air in the outdoor lounge space.
If you can't make it for a concert, you can still take a tour of the venue! This 90-minute tour includes rock and roll photography and access to the ACL Live merch store. While you're there, make sure to get a photo with the larger-than-life statue of Willie Nelson just outside.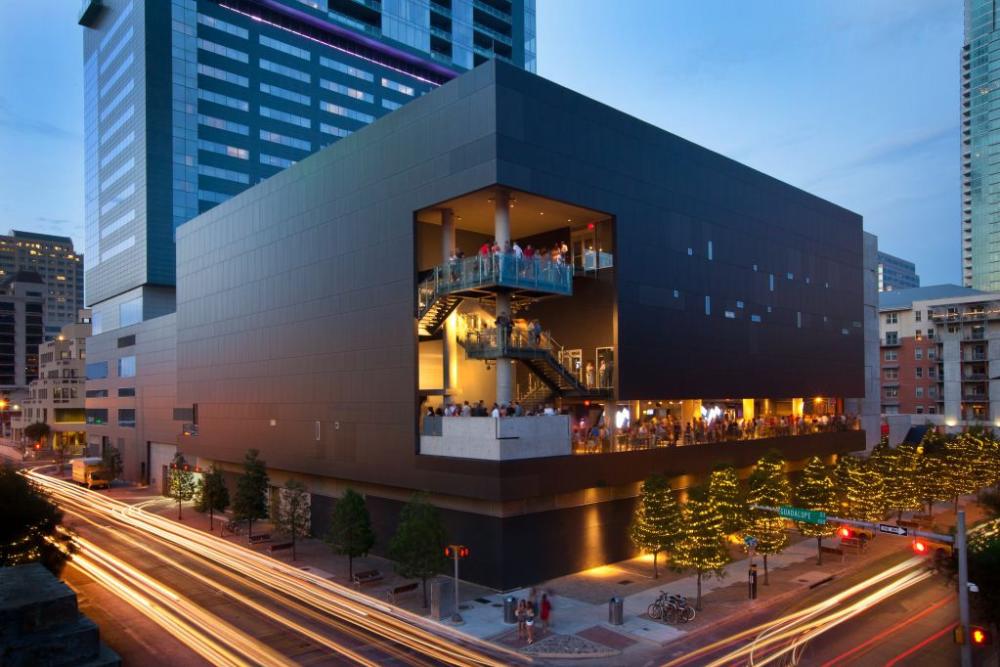 Credit Jonathan Jackson.
Austin City Limits Tapings
Tickets to tapings of Austin City Limits are distributed by lottery. Winners are selected at random and informed of their win two or three days before the concert. Check their calendar for upcoming tapings and information about entering the lottery.
Admission & Accessibility
Ticket prices to ACL Live concerts vary based on artist and seat location. Check the event calendar for pricing on upcoming events.
The Moody Theater has elevator access to all levels and ADA accessible seating for those with disabilities and their companions. Contact ACL Live at (512) 225-7999 or info@acl-live.com for details.