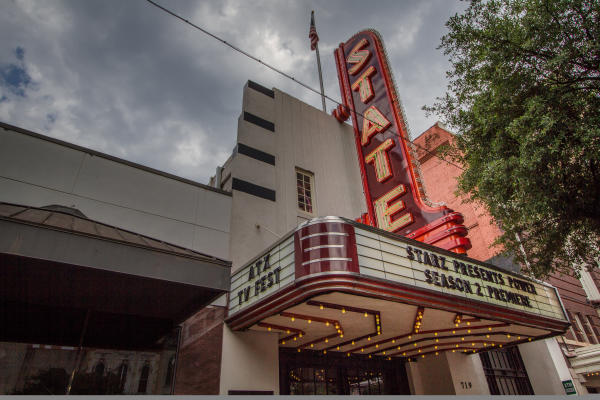 ATX Television Festival kicks off Season 5 this year, June 9-12. To celebrate the milestone, the festival has some very special programming, including: killer reunions ("Rescue Me," "The Shield," "West Wing," "Ugly Betty"), conversations with industry luminaries (like Norman Lear, Kurt Sutter, Katey Segal, David Simon, Tom Fontana and more), panels covering all aspects of TV (from Never Picked Up Pilots to a script reading of "The O.C.," plus a look at the evolution of digital entertainment with Rooster Teeth) and, of course, there will be screenings of your favorite TV shows.
One of those screenings is very Austin-centric—to commemorate the 10 years since "Friday Night Lights" premiered on NBC—there will be a Panthers and Lions tailgate on Dillon field! The event takes place on June 10th at 6 p.m. at Del Valle Field and will feature live music, Texas eats, surprise special guests and the screening of a fan-favorite episode on the field where it all took place.

The "Friday Night Lights" Tailgate & Pep Rally Blowout is free and open to both ATX attendees and the general public, however ATX Badgeholders have access to a few special Badge-Only perks. Info on how to RSVP for the event and attend the festival at: ATXFestival.com
Keep up with the Austin film industry and local film events by following the Austin Film Commission on Twitter!
ATX Television Festival, Power Screening. Credit Jessica Mims, Courtesy ATX Television Fest.