It is hard to find a dull moment in the Capital City. Fantastic performers and skilled thespians grace the stages of Austin's many theatres every week. Here are just a few of our favorite theatres and groups in town that are guaranteed to fill your evening with art and talent.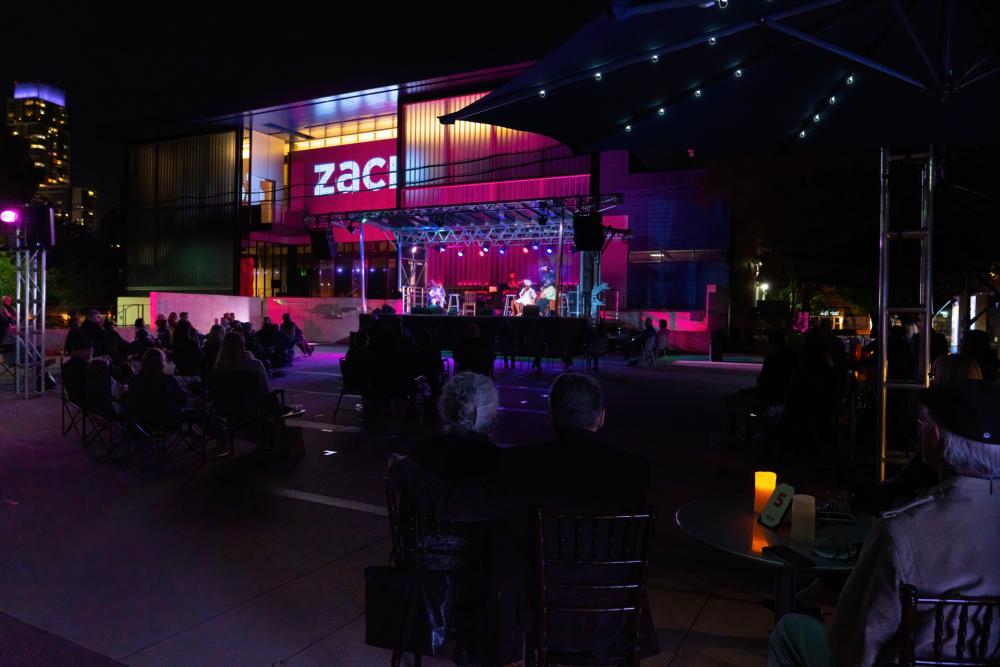 One of Austin's best-known theatres, ZACH Theatre has long offered a full calendar of high-quality classic productions and, more recently, socially distanced outdoor concerts. Their 2021-2022 season brings over half-dozen productions, including shows like The Cat in The Hat, The Elaborate Entrance of Chad Deity, and The Sound of Music.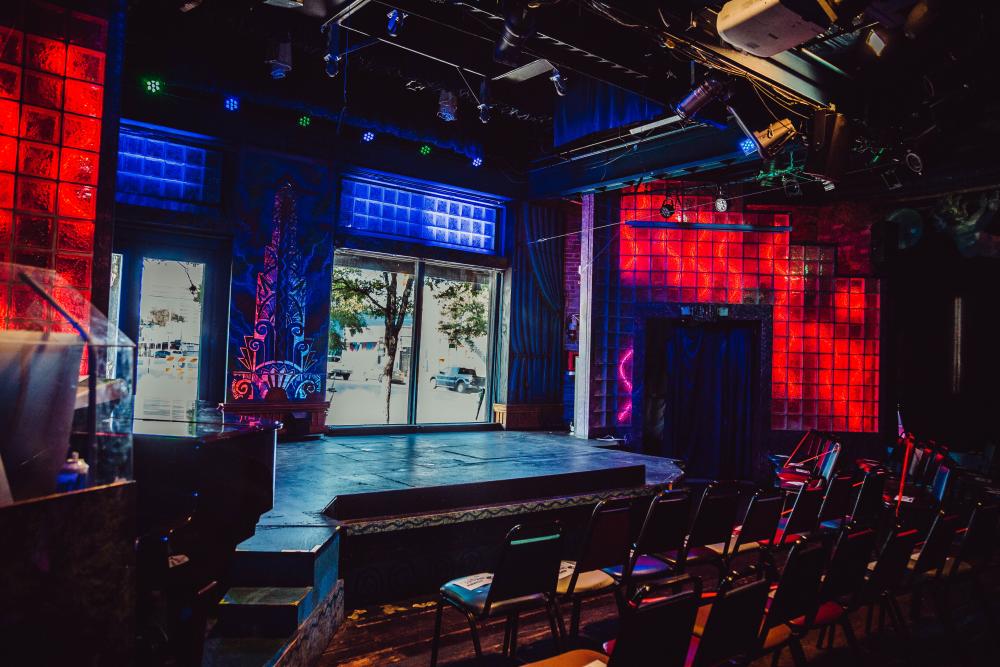 Courtesy of Esther's Follies.
Operating in Austin for over 40 years, Esther's Follies is a vaudeville-esque theatre that lies right in the heart of downtown. Instantly recognizable for its colorful exterior, the theatre brings together magic, music, and comedy with their biting political satire. They perform five shows a week, Thursday through Saturday.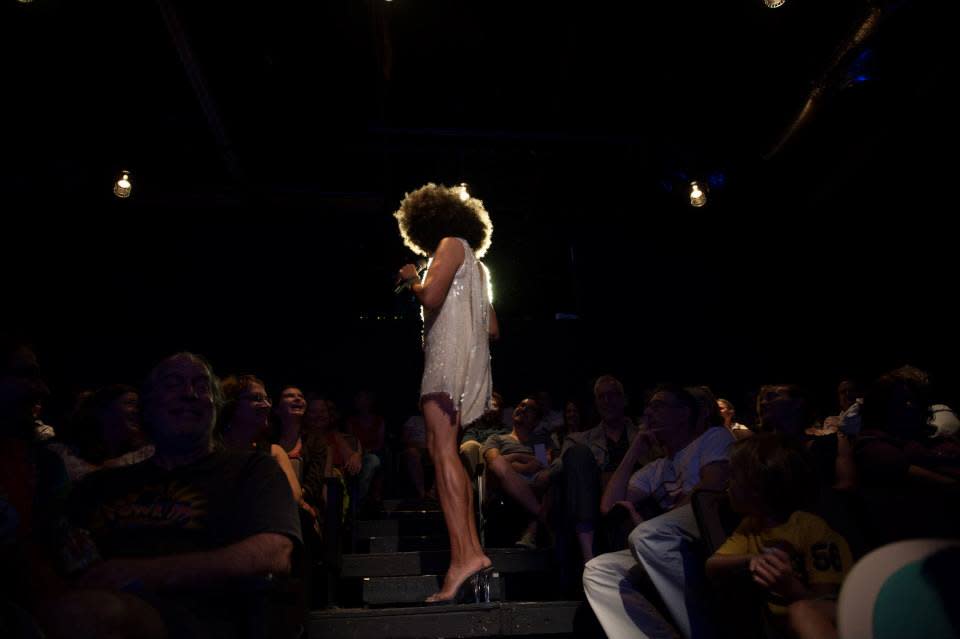 Salvage Vanguard Theater. Credit Erica Nix.
The Salvage Vanguard Theater puts its cool name to use and provides experimental theatre shows and workshops that are simply unforgettable. They recently brought the SVT Summer Sauna to life, which provided a variety of fun activities and surprise performances coupled with some refreshing brews and sparkling water. Check them out for more unique experiences!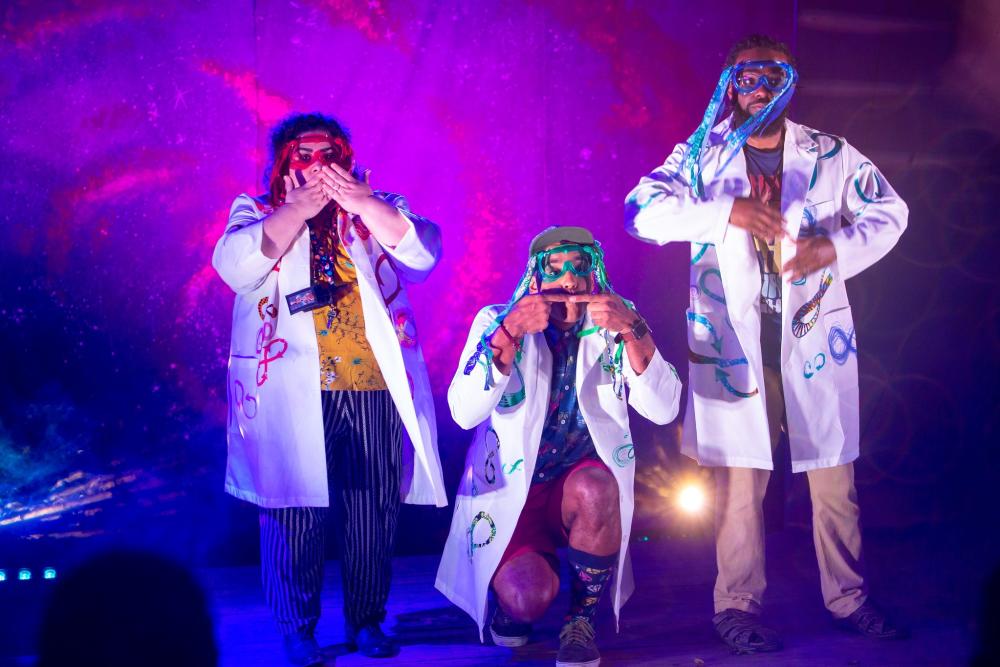 The VORTEX. Credit Errich Peterson Photography.
The VORTEX is a performing arts theatre that puts on operas, musicals, ritual theatre, and devised collaborations. They are responsible for more than 350 productions combining music, film, dance, opera, aerial arts, puppetry, and more. Alongside Six Square Austin's Black Cultural Center and the George Washington Carver Museum, Cultural, and Genealogy Center, they recently produced the captivating new play Annie Jump and the Library of Heaven.
The Hyde Park Theatre produces works by both new and established voices of the alternative theatre scene. In addition to their regular showings, they also host FronteraFest, a five-week-long annual festival dedicated to theatre, dance, music, improv, comedy, performance art, and beyond.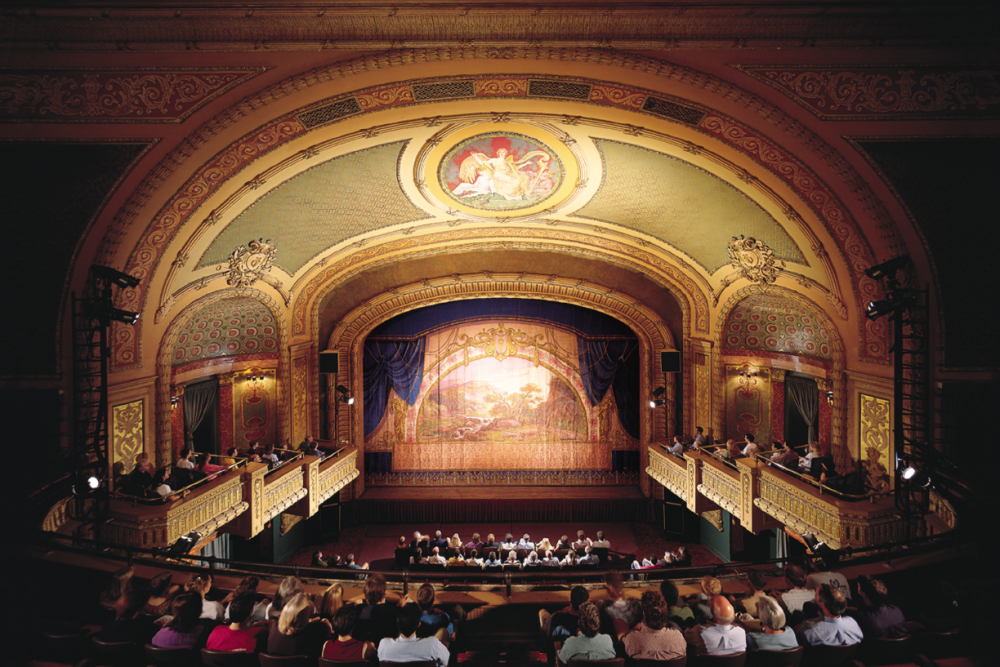 Credit Paramount Theatre.
An Austin staple, the Paramount Theatre has hosted legendary films and performances for over a century. They are known for their Summer Classic Films series, big-name variety shows, concerts, dance shows, and so much more. They are a major part of the nationally recognized Moontower Comedy Festival, and they keep the laughs going year-round, with regular standup performances.
One of the largest venues connected to the University of Texas Department of Theatre and Dance department, the B. Iden Payne Theatre is home to some of the most innovative performances in town. Talented and rising playwrights and directors put on multiple shows a year at both the Payne Theatre and their other facilities.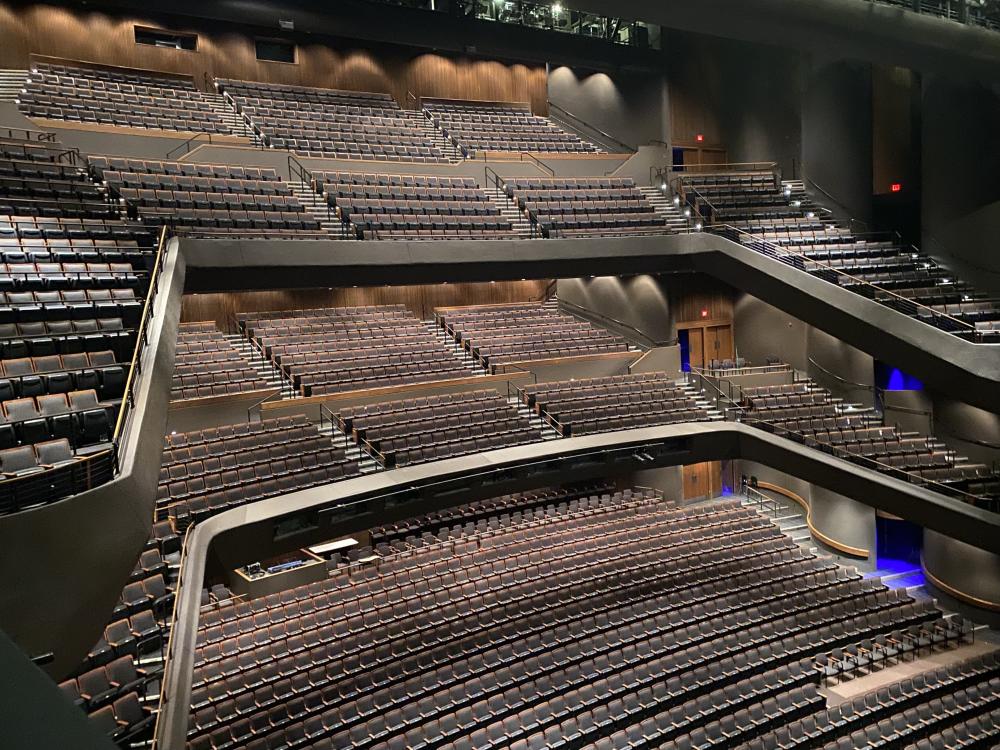 Bass Concert Hall. Courtesy of Texas Performing Arts.
Another big name in town, the Bass Concert Hall's recently renovated grand hall can fit nearly 3,000 audience members and attracts world-famous performers and productions. As Texas Performing Arts' flagship venue, Bass Concert Hall also hosts the Broadway in Austin series. Upcoming events include a special 50th anniversary performance by Ballet Hispánico; Mexico City-based indie rockers Café Tacvba; a reimagined version of Tchaikovsky's 129-year old ballet, The Hip Hop Nutcracker; the award-winning HAMILTON and more.
Teatro Vivo is a performing arts group that produces quality bilingual theater and makes it accessible to all theater audiences and artists. Their shows are captivating and reflect the heart and soul of the Latin community in Austin. The organization has a home as a part of the Latino Arts Residency Program at the Emma S. Barrientos-Mexican American Cultural Center.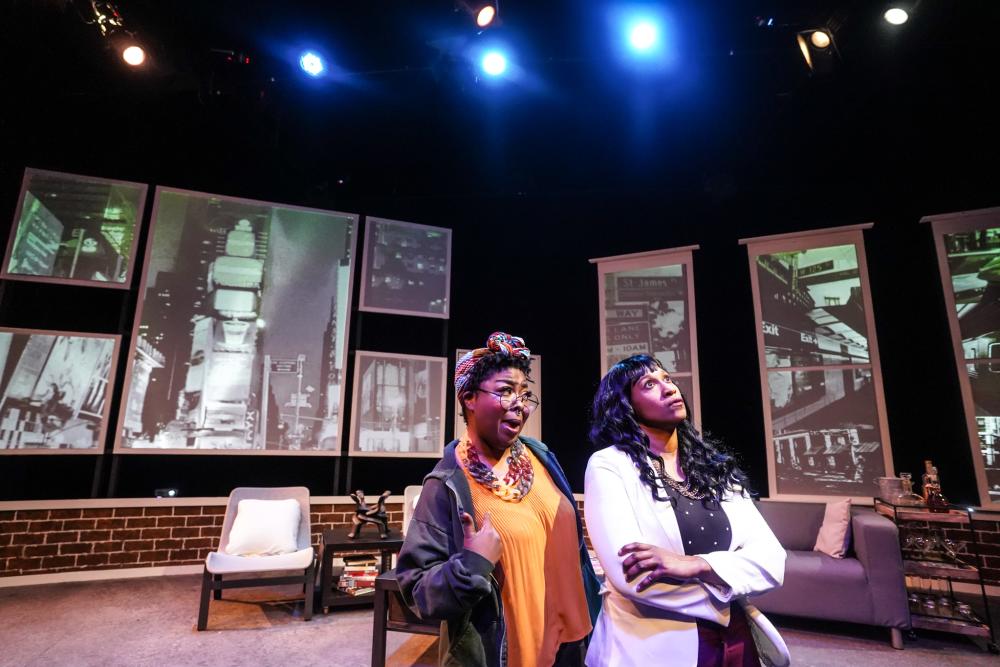 Ground Floor Theatre. Credit Dave Hawks.
Nestled in East Austin, the Ground Floor Theatre provides a performance space for companies that share their vision of uplifting community voices. Their upcoming shows include rain falls special on me and Unexpected Joy.
This Asian American theatre and Arts production company hosts various community events, plays, and comedy shows. Lucky Chaos Productions are pronounced champions of live theatre, and they've continued to host many virtual events throughout the past year. They are dedicated to bringing authentic projects to life!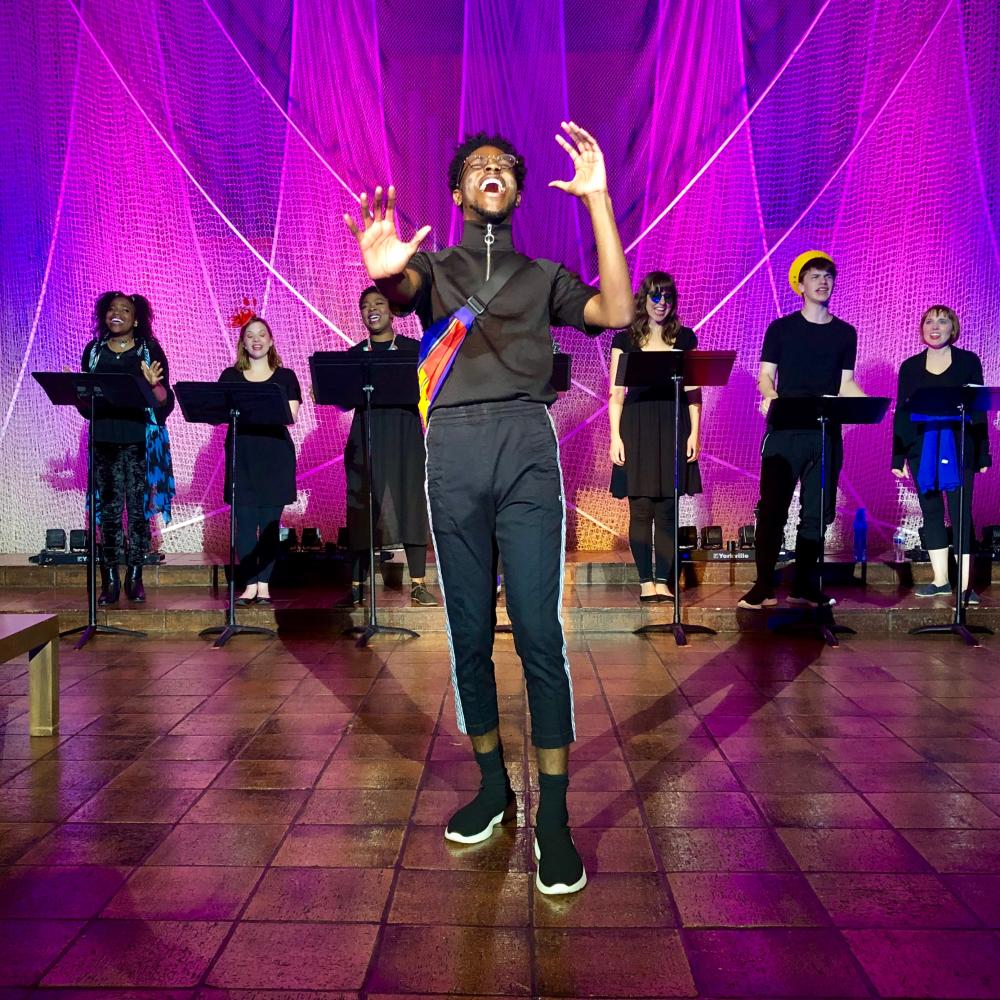 Courtesy of Trinity Street Playhouse.
Home of the Trinity Street Players, the Trinity Street Playhouse hosts thought-provoking and entertaining stage productions with an accomplished community ensemble. They recently put on The Road Home MixTape, a fun evening of musical theatre where guests could bring their own blankets and lawn chairs. Settle in with them for cozy shows from talented performers.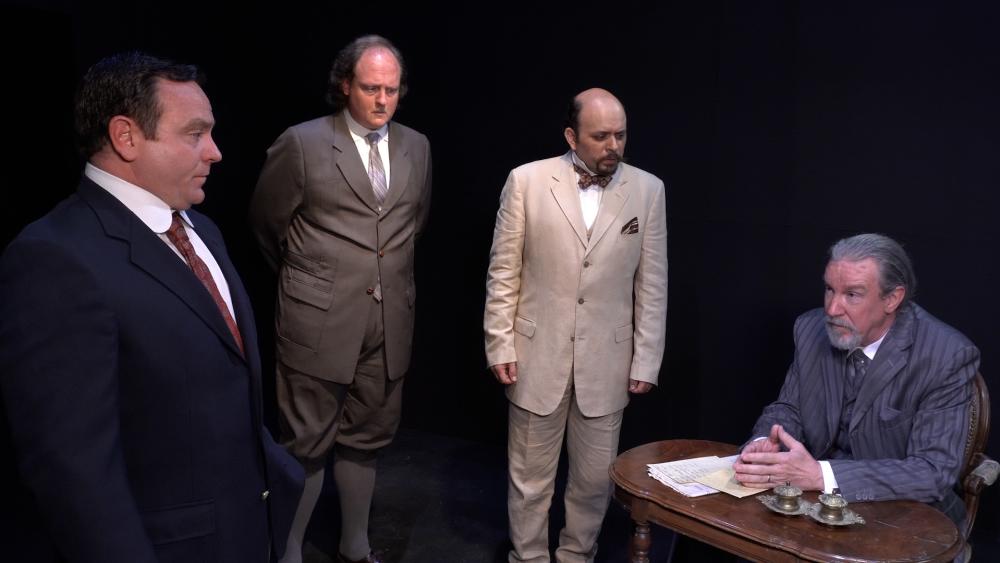 Courtesy of Austin Playhouse.
Fresh with a new address, the Austin Playhouse has been providing entertainment for the city since 2000. After leaving its old Highland location, the Austin Playhouse will soon have a new 17,000 square-foot facility with two performance venues. Plan ahead to help break in the new location!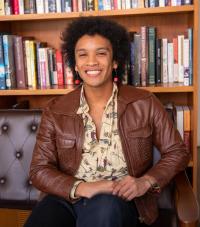 Contributed by Jade Fabello
Jade Fabello is an Austin-based writer and a recent graduate of the University of Texas, where he was a double major in the Journalism and the Communication and Leadership programs. You can find his work at JadeFabello.com. 
Instagram @Jade__Fab. Twitter: @Jade_F