Experience the hottest new chefs and inventive culinary creations May 25-28, 2023 at Hot Luck Live Food & Music Festival. This annual event—created by James Beard Award-winner Aaron Franklin, Mohawk owner James Moody and Mike Thelin, co-founder of Feast Portland—is a melting pot of the culinary and music worlds. Check out shows spanning all genres, from Americana and bluegrass to indie and R&B in Austin's most iconic venues. Here's the run down on the weekend's can't-miss activities and events.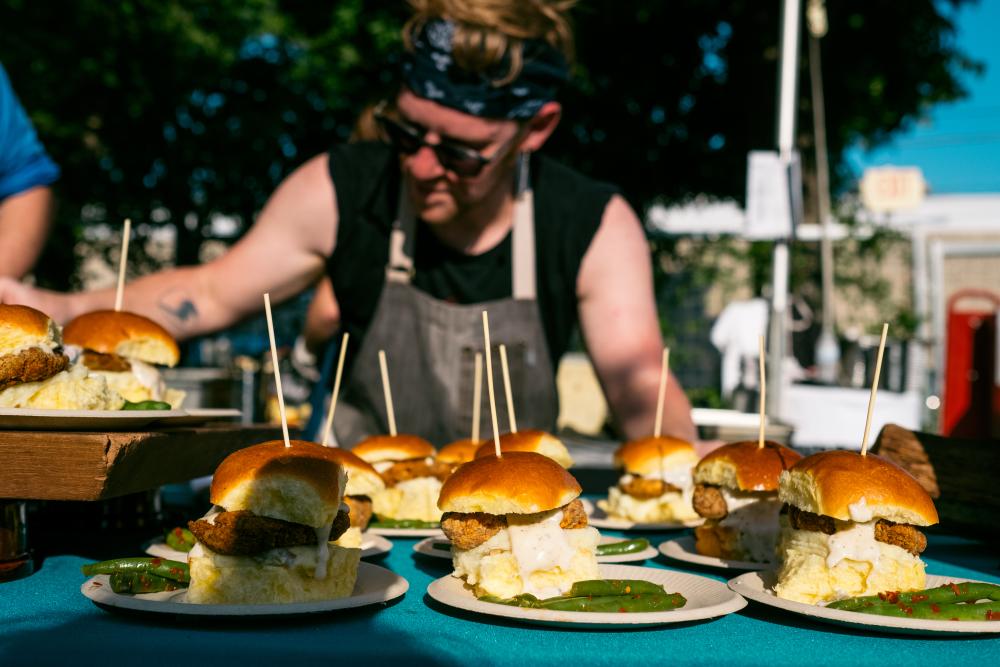 Credit Pooneh Ghana.
FOOD EVENTS
Giddy Up
Mohawk
Hot Luck kicks off the festivities with a pizza party unlike any other. Local and celebrity chefs will be cooking up some tasty pies, plus enjoy treats from Whole Foods and Milk Bar. DJ Jazzy Jeff and local favorite DJ Mel will be spinning killer tracks to set the mood for Hot Luck's opening evening.
Hi, How Are You
Franklin Barbecue
Aaron Franklin invites festival-goers to arguably the best block party in town, featuring 18 seasoned chefs with backgrounds ranging from award-winning steakhouses to Argentinian and Italian cuisine. Be on the lookout for Tavel Bristol-Joseph, the head pastry chef crafting farm-to-table masterpieces at Emmer & Rye. As well as Todd Duplechan the man behind the ever-evolving menu at locally-sourced American restaurant, Lenoir.
Al Fuego
Wild Onion Ranch
Al Fuego is a casual backyard cookout, but better. This is an open-air, behind-the-scenes look at what's really going on in the kitchen of your favorite restaurants. With more than 40 chefs on display, this event will be packed with a diverse range of eats. Some of the award-winning Austinites you can look forward to seeing are Evan LeRoy of LeRoy and Lewis Barbecue and Kevin Fink of Hestia.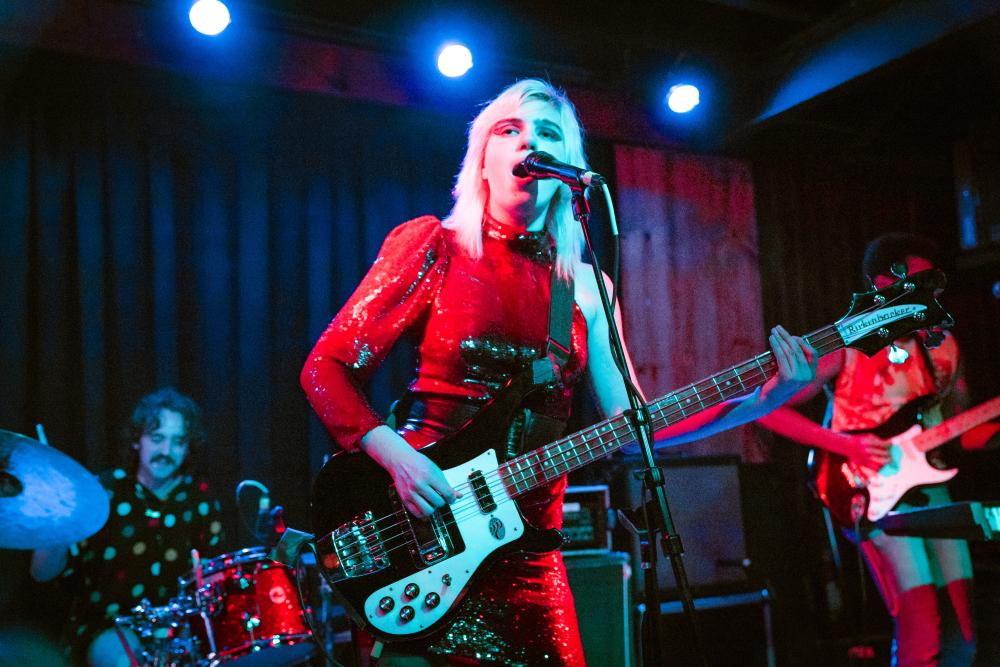 Hot Luck Fest Music. Credit Cody Cowan.
LIVE MUSIC
Catch music every night of the festival at some of Austin's top venues like Mohawk, Antone's and Hotel Vegas. Listen to a little bit of everything from jazz fusion and blues to cover bands and indie rock. Look out for local talent Sweet Spirit and Magnifico. 
TICKETS
Explore the full schedule of events and concerts, get to know the talent and purchase your tickets today!