Sometimes you just gotta get out of town. Finding the time and the funds to do so, however, is a different hurdle entirely. That's when you take a look around central Texas and realize there are tons of fantastic day trips less than an hour away from Austin. Georgetown is one of those great day trip destinations—with a lovely main street, great restaurants, cool bars, good shopping and those small-ish town events that make you feel all warm and fuzzy inside. Less than an hour away from Austin, pick any weekend to get away and enjoy the slower pace without sacrificing great food and good fun.
For the latest updates about the status of each featured business, please check each location's website. To learn more about local restrictions and closures in Georgetown, click here.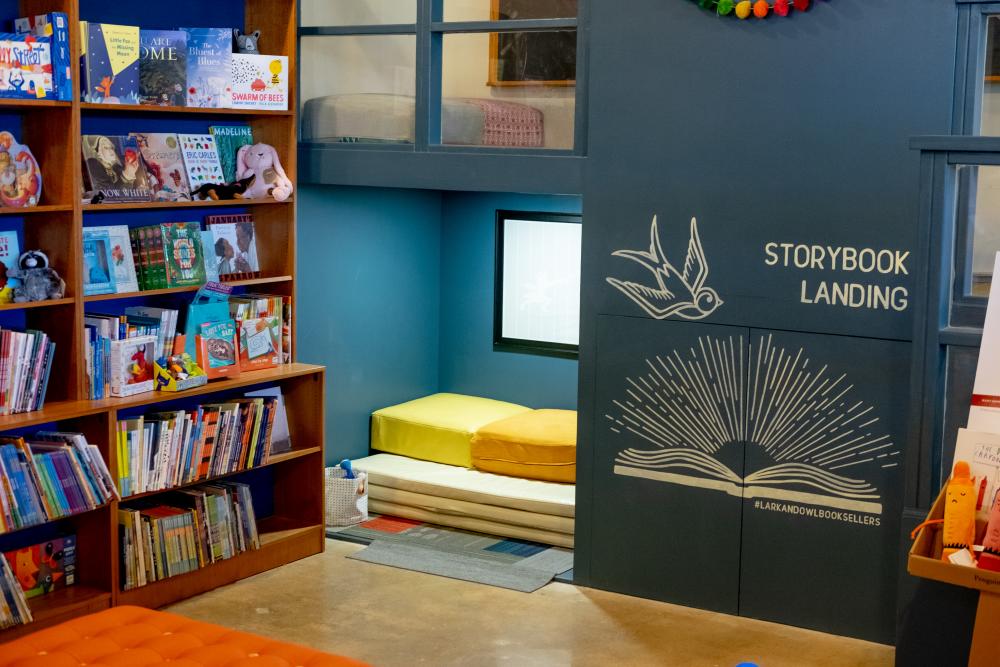 Courtesy of Lark & Owl Booksellers.
Shopping
Georgetown's town square has been voted the most beautiful in Texas so make sure you take a stroll around and enjoy the shops, restaurants, and bars. Don's miss the beautiful Georgetown Art Center, located home to a rotation of exhibitions, education events and artist studios. Supporting local bookstores is our golden rule and you can do that at Lark & Owl Booksellers. Find the hottest new releases, along with indie picks and fun, local gifts. More beloved shops include 6 Whiskey Co., Mesquite Creek Outfitters, The DayTripper World Headquarters and a wealth of antique stores.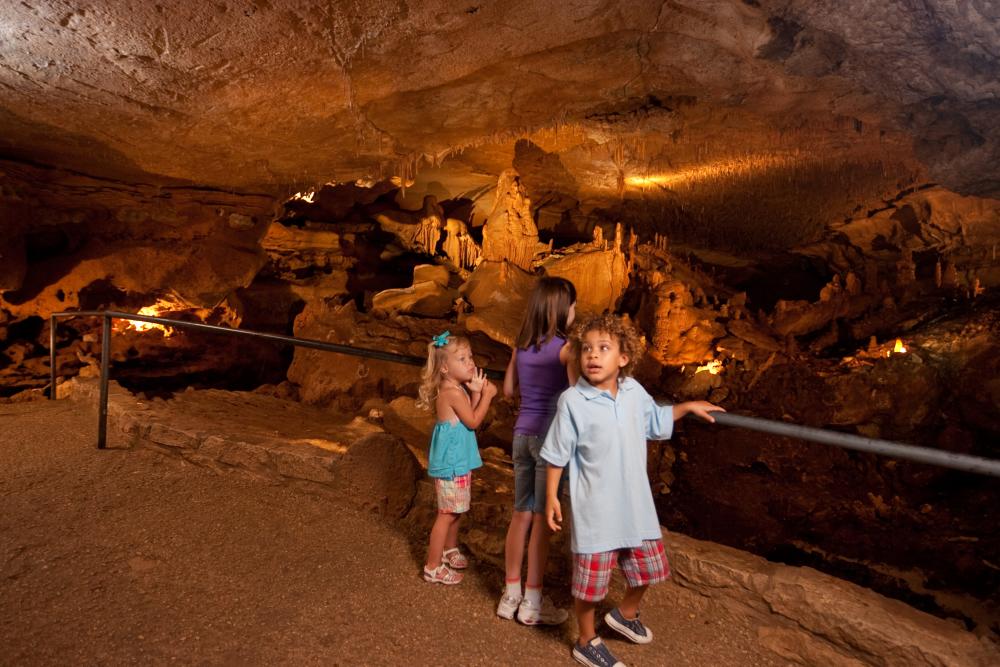 Inner Space Cavern. Courtesy of Georgetown CVB.
Attractions
Nature types should plan to visit Lake Georgetown, a 1200 acre lake where visitors can fish, ski, hike and camp or spend a day splashing around Blue Hole, a lagoon bordered by towering limestone bluffs. Inner Space Cavern is one of the best-preserved caves in Texas. The cave tour is truly remarkable with thousands of stalactites and stalagmites. Athletic folks who have a penchant for extreme sports should book some time on the Challenge Course, a program that incorporates wall climbing, ropes, rappelling and more that's great for a group or a team. Southwestern University is the oldest college in Texas so add a stop in your schedule to see a play or some art or just stroll the beautiful campus. Be sure to make time to browse the many local shops and boutiques while in Georgetown. Spend an evening at the historic Georgetown Palace Theatre, which hosts regular performances for audiences of all ages.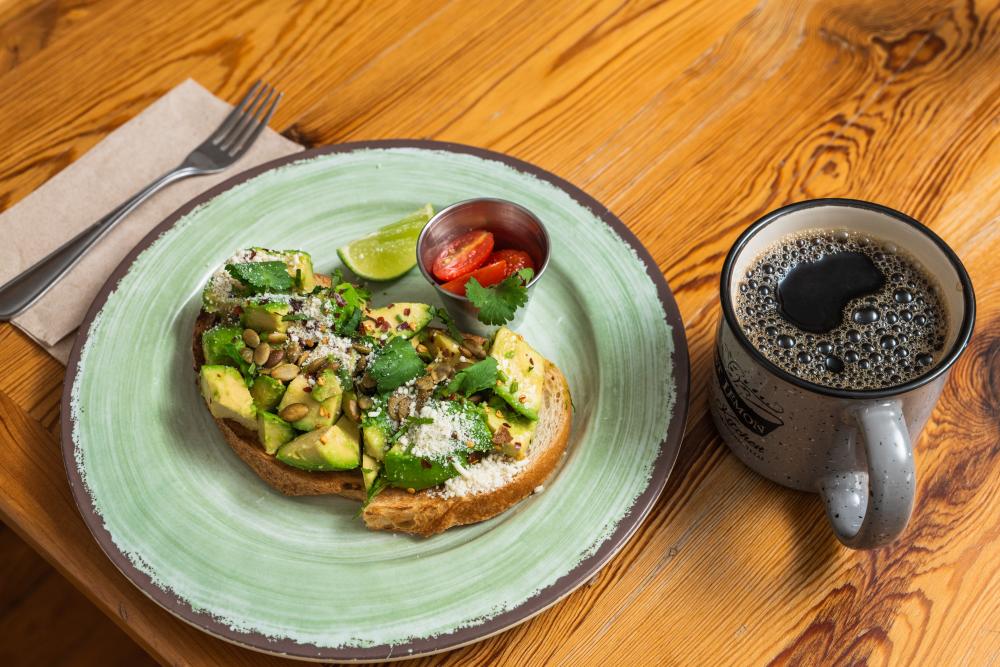 Sweet Lemon Kitchen, Georgetown. Credit Todd White.
Eat
Eat your way around Georgetown starting with the BiG Cafe, a coffee shop, gift shop, and greenhouse. This adorable shop amplifies, employees, and donates to folks with special needs. Try their spinach feta quiche in a sweet potato crust or treat yourself to some green eggs and ham. Walk through the gift shop and pick up a little plant friend on your way out. For something a little brunch-ier, try Sweet Lemon Kitchen. Fan favorites from the cottage  cafe are their from-scratch cinnamon rolls, avocado toast, and Honey Cream Latte. Or, stop in for dinner on Friday and Saturday nights - Saturday dinner even features live music! You may not be hungry but you'd be remiss if you skipped out on lunch at the famous Monument Cafe. Comfort food at its finest, this grandma-approved throwback cafe is worth the trip alone. Split a chicken fried steak and thank us later. Barbecue lovers should check out Hello Sweetie! BBQ. Ribs, pulled pork, brisket, smoky sausage, and all the fixins are on the menu here and they have a nice little patio to enjoy some sunshine. For a sweet stop, there's only one place to go and that's Hula Cowgirl Shaved Ice and given that we have eight months of summer in Texas, you'll likely want something cool. They have tons of creative toppings and offer ice cream, as well. For something casual to end the day, consider 600 Degrees Pizzeria & Draft House, an award-winning pizza spot with inventive toppings and a wide selection of taps. Family-owned Fuego Latino Gastropub is another amazing option. Their menu is pan-Latin and features everything from Argentine empanadas to ribs in chile verde, pastor tacos to Costa Rican coffee. And then there's the heavy hitter, the long-time Georgetown "fancy" place with log burning grills and smoke-infused everything, Wildfire. The menu is surf-and-turf heavy with an emphasis on game including elk, duck, lamb, and even ostrich. It's housed in a beautiful historic building and is swank without being snobby. Definitely consider it for date night.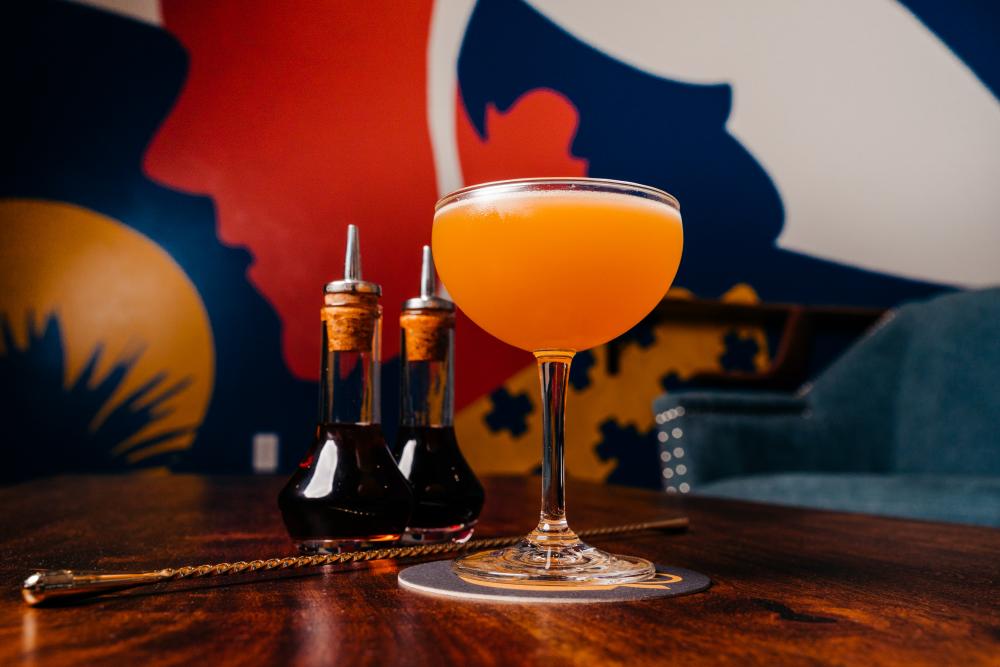 Courtesy of The Golden Rule.
Drinks
One of the best things to do on a nice day is find yourself a watering hole (or two) in Georgetown. Wine aficionados will appreciate that there are several options to choose from. Indulge in some vino at Kork Wine Bar, perfectly paired with their light Italian fare, belly up to the long wooden bar at Barons Creek Wine Room, or make a pit stop at Craft & Racked Wine Bar where they encourage tastings, flight samplers, and of course, buying a bottle. Barrels and Amps is a well-rounded exposed-brick type of place serving leveled-up pub grub and cold drinks. Some nights it's a sports fans dream, other nights there's a little live music to go with your cocktail or crafty beer. The Golden Rule is a bit newer and arguably more trendy, with a fancy cocktail menu, a cool vibe, and a deep selection of high-end liquor which can be enjoyed on their charming patio. If you have kids in tow who need to get the wiggles out, try Rentsch Brewery. It's dog- and kid-friendly with a great outdoor setup specializing in old world German and new world American style beers.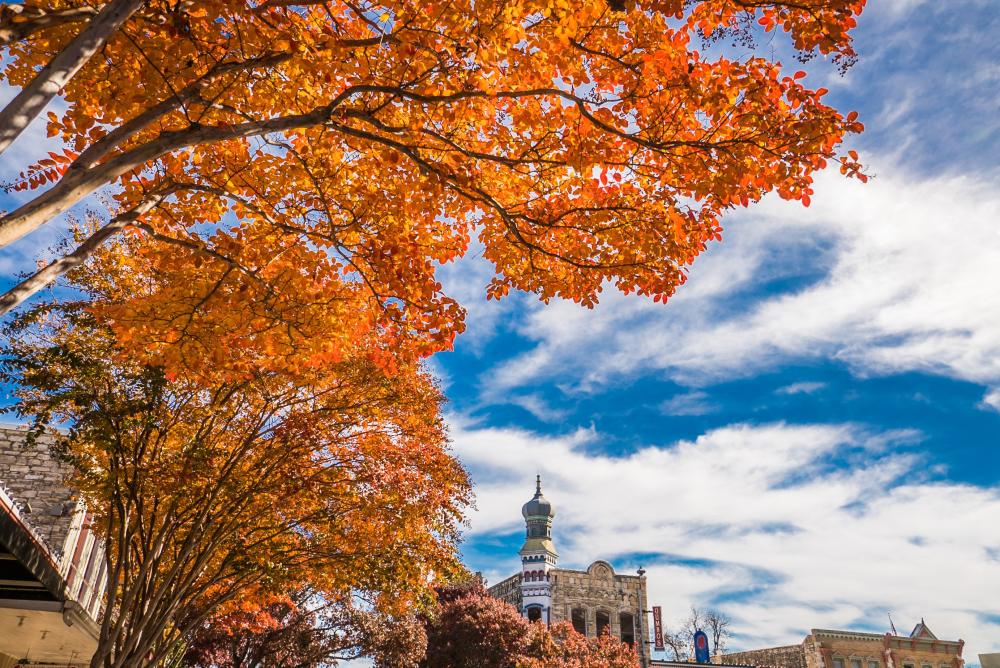 Georgetown Square. Courtesy of Georgetown CVB.
Events
The square is where you'll find some of Georgetown's most iconic and events, such as the Red Poppy Festival, an annual event that is well-known all over Central Texas. The festival features a parade with bands, floats, a classic car show, art displays, fun stuff for the kids, artisan market and more. The Square also hosts the Christmas Stroll. Whatever you're picturing in your head, double that. Twinkly lights make it seem like a winter wonderland and there's no end to the amusements—a train ride, visits with Santa, bungee jump, a bounce house, mechanical reindeer, an obstacle course and even a human snow globe.