Chances are that you already know a few of these beverage brands, but did you know they were born in Austin? Here's a list of some well-known names and others that we recommend you discover during your visit. Who knows, you may be part of the growth of the next big name!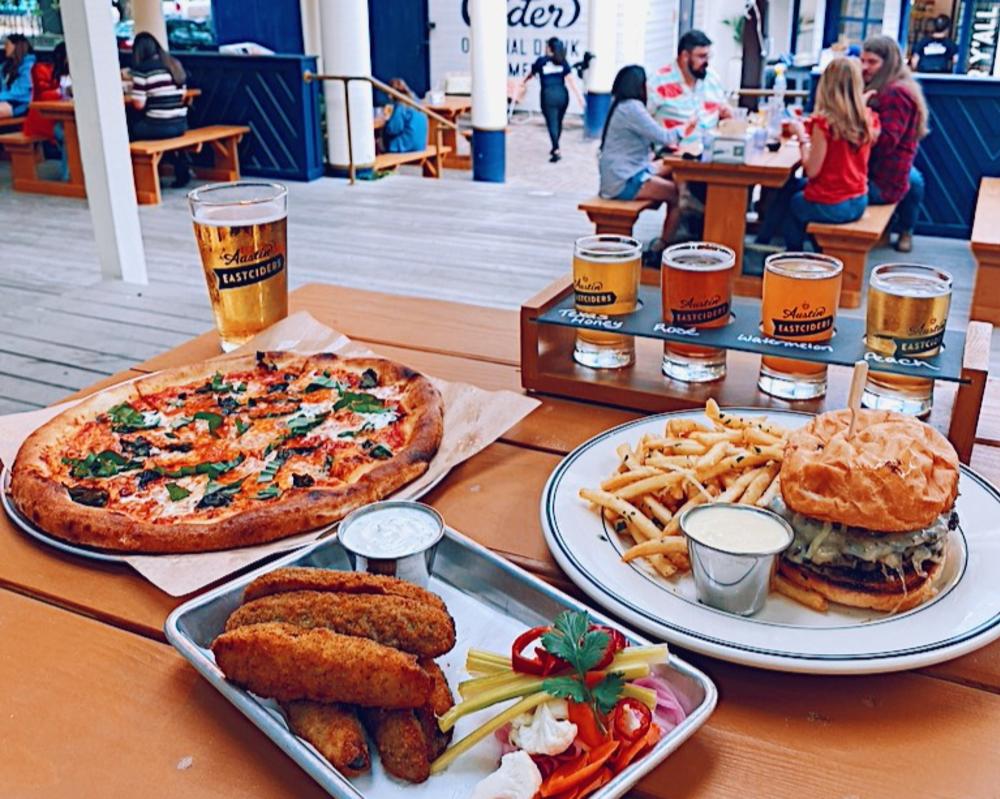 Austin Eastciders. Credit Austinites 101.
An Englishman comes to Texas and fancies making some cider to help beat the heat. Now, Austin Eastciders is the fastest selling brand in the state and a pioneer in the growing Texas cider industry, with products available in retailers, bars and restaurants in more than 15 markets across the U.S. Made with bittersharp apples and natural fruit juices, the line includes year-round varieties - original dry cider, Texas honey, rosé cider, blood orange, pineapple cider and ruby red grapefruit, Brut Super Dry - and a rotating line of limited release seasonal flavors including watermelon, spiced cider and sangria.
Father and son duo Austin T. and Austin M. Pittman developed Blue Norther Seltzer with high-quality ingredients that honor their native Texas. Named for the fast-moving cold front also called a Texas Norther, these all-natural sparklers were the only Texas-based hard seltzer recognized with three medals at the San Francisco World Spirits Competition: wild blackberry won gold, prickly pear received silver, and agave lime took bronze. They are currently available in retail stores in Austin, San Antonio, Houston, Dallas, Ft. Worth, and Corpus Christi.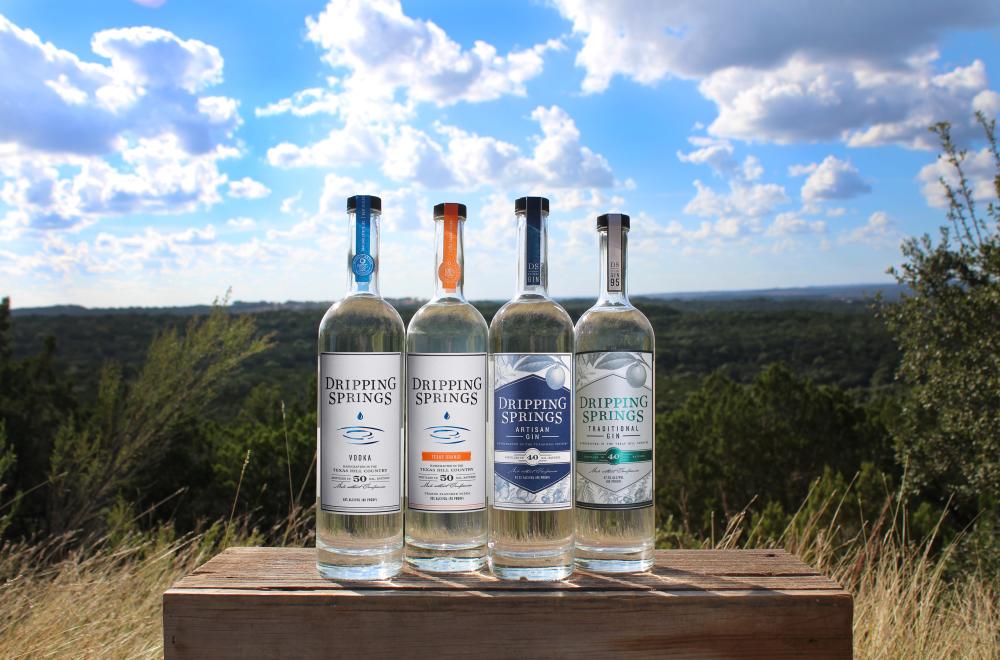 Dripping Springs Vodka. Credit April Totten.
Founded by brothers Gary and Kevin Kelleher, Dripping Springs Vodka is the second oldest Texas vodka in the market. Crafted in small, 50-gallon batches distilled in proprietary copper stills and finished with mineral rich Hill Country artesian water, Dripping Springs vodka and gin have garnered awards worldwide for their smoothness and flavor profiles. These products are available across most markets in the U.S.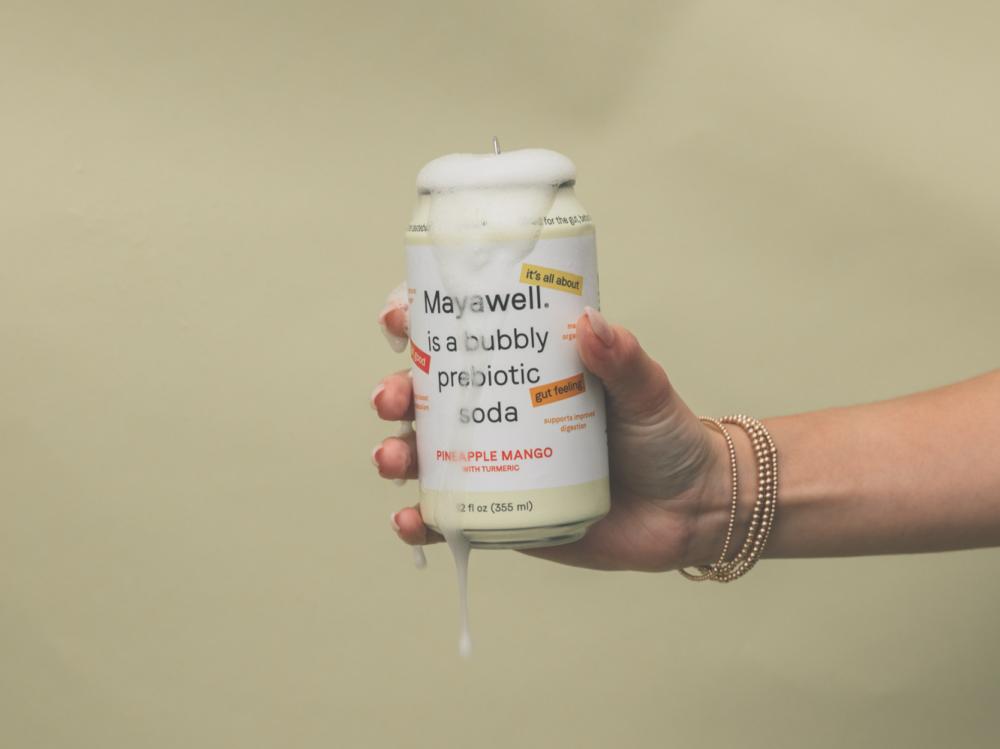 Courtesy of Mayawell.
These unique bubbly beverages are made with organic, hand-harvested agave, featuring a proprietary ingredient called PREGAVE. Mayawell is clinically proven to retain up to 60% of healthy gut bacteria which fortifies the immune system, improves digestive health and cognitive function. The current flavors - pineapple mango turmeric, pear lime green tea and strawberry hibiscus ginger - are incredibly refreshing, not too sweet, and totally delicious.
Originally conceived by Daniel Barnes of Treaty Oak Distilling and Clayton Christopher of Deep Eddy Vodka, these spiked seltzers were in the market before every single national brand jumped on the bandwagon. Mighty Swell is crafted with natural ingredients like 2.5% juice and white grape juice as sweetener, no high-fructose corn syrup or artificial colors and flavors. Look for the award-winning cherry lime, and other unique flavors like blackberry, watermelon mint, blood orange, mango raspberry, pineapple and peach.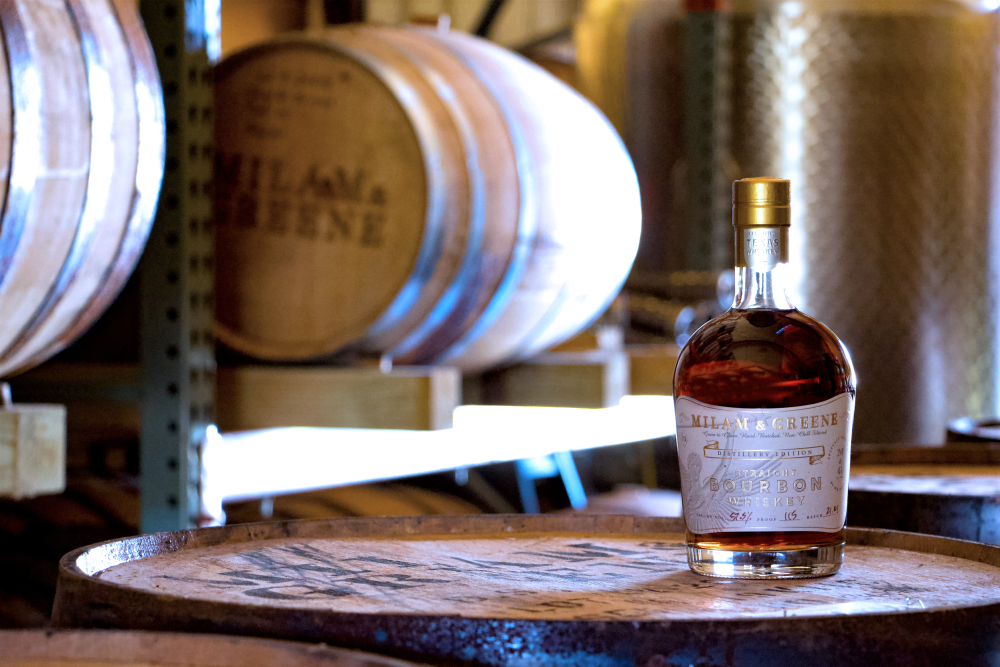 Milam and Greene Distillery Edition. Courtesy of Milam and Greene Whiskey.
Named after the partnership between Texas entrepreneur Marsha Milam and whiskey expert Heather Greene, this distillery is dedicated to batching, blending, sourcing, cask finishing, and bottling grain-to-glass spirits. Recognized by the San Francisco World Spirits Competition with Double Gold medals for its Milam & Greene straight rye whiskey finished in port wine casks and Ben Milam barrel proof straight bourbon, Master Distiller Marlene Holmes is just getting started.
Rambler is our own brand of canned sparkling water, perfect for poolside or lakeside refreshment in natural, grapefruit, and lemon-lime flavors. The recently launched line of Rambler Sparkling Energy are made with Texas yaupon tea, with 75mg of plant-based caffeine, 5 calories per 16 oz. can and zero sugar, available in lemon, peach, blackberry mint and lime coconut.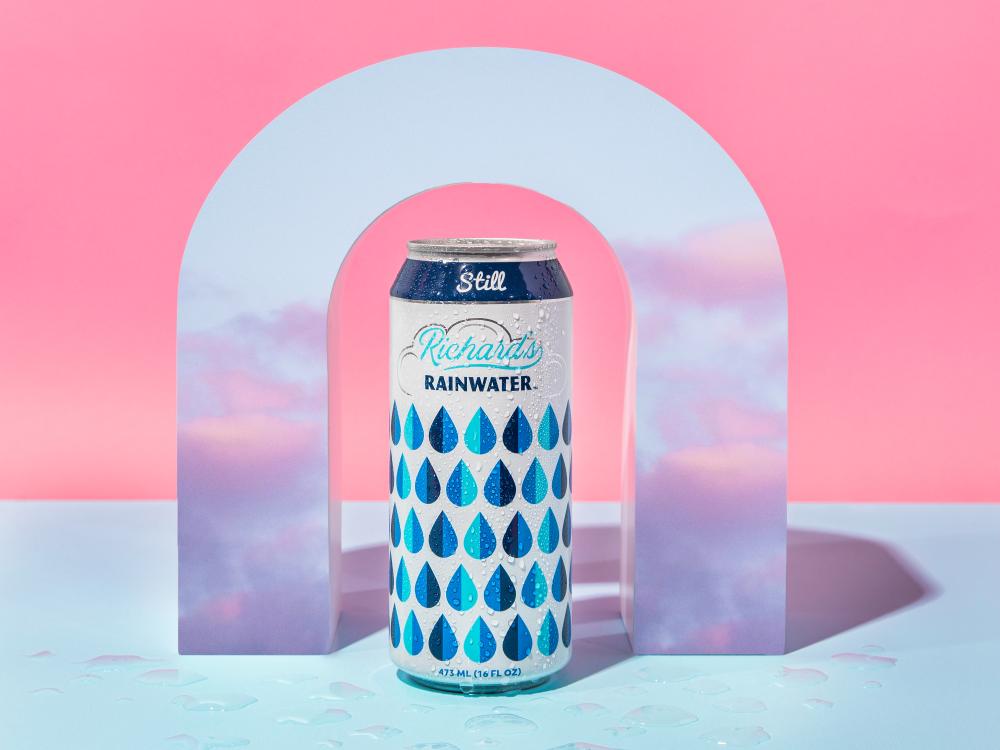 Courtesy of Richard's Rainwater.
Richard's Rainwater is the first FDA approved, "cloud-to-bottle" company in the U.S. producing still and sparkling rainwater. After it goes through a proprietary purification process, the rainwater is free from pollutants, salts, minerals and other contaminants like environmental runoff, debris or silt. The company chooses to use glass bottles to reduce plastic waste, and is also socially conscious, investing and donating to local community causes.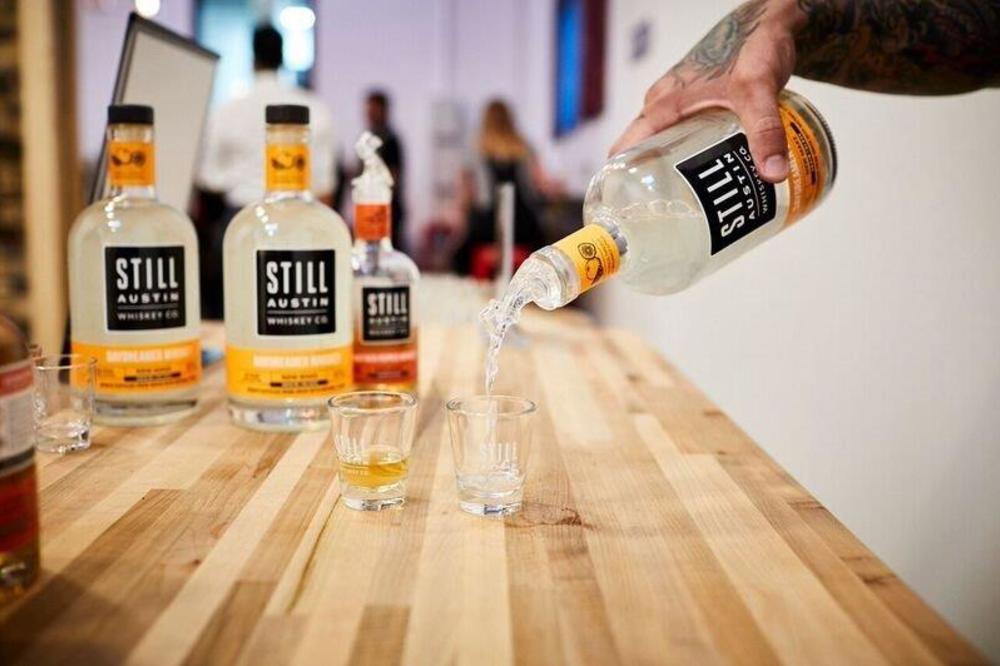 Still Austin Whiskey Co. Credit Danielle Chloe Potts.
Founded in 2015 by three Austin families, Still Austin Whiskey Co. is a true grain-to-glass distillery, with a core line that includes the flagship The Musician straight bourbon whiskey, The Naturalist American gin, and a cask strength straight bourbon. All are hand-crafted using grains grown by Texas farmers, with sustainability at the heart of the operation. Earlier this spring, "The Musician" was awarded a Double Gold medal at the 2021 San Francisco World Spirits Competition.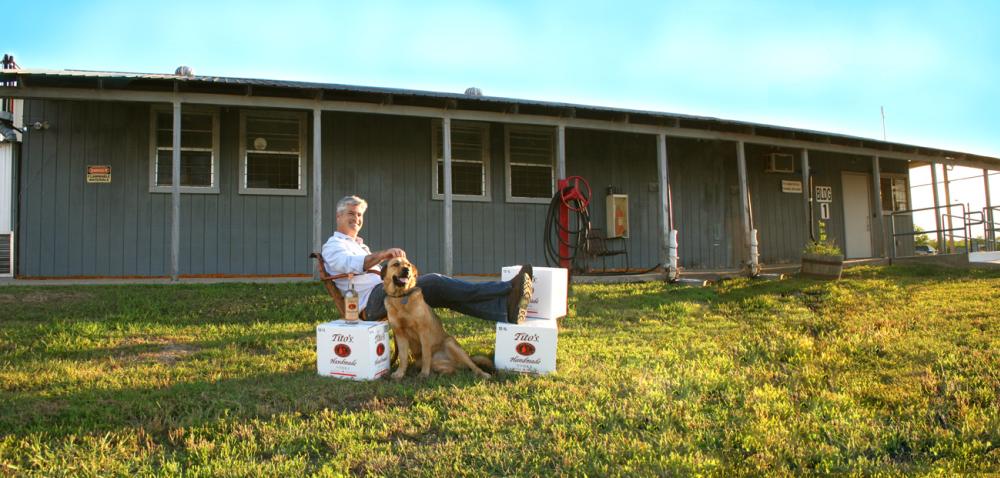 Courtesy of Tito's Handmade Vodka.
When self-taught distiller Bert "Tito" Beveridge obtained the first legal permit to distill in Texas in 1995, he had no idea he'd be unleashing the rise of a new local industry. Encouraged by friends who received gifts of his flavored vodka, Beveridge taught himself all about distilling and started making vodka in his garage. Now, Tito's Vodka is a coveted brand not just in the U.S. but in many countries across the globe.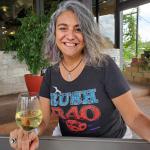 Contributed by Claudia Alarcón
Mexican by birth, Austinite by choice, Claudia has been immersed in the city's food and beverage scene since her arrival in 1984. After years of working in restaurants she started writing about them in 2000, and has seen the growth transformation of the dining scene from the beginning. In her sparse spare time, she watches futbol, tends her garden, and is an active dog rescue advocate. She lives in South Austin with her fur babies, Benji and Eddie.