The newest jewel in Austin's live music crown is the Moody Center. Opened in April 2022, the ambitious arena is located on the University of Texas campus and plays host to music and sporting events. Complete with outdoor space, several bars, and state-of-the-art audio/visual equipment, it is an enticing venue for some of the biggest names in music.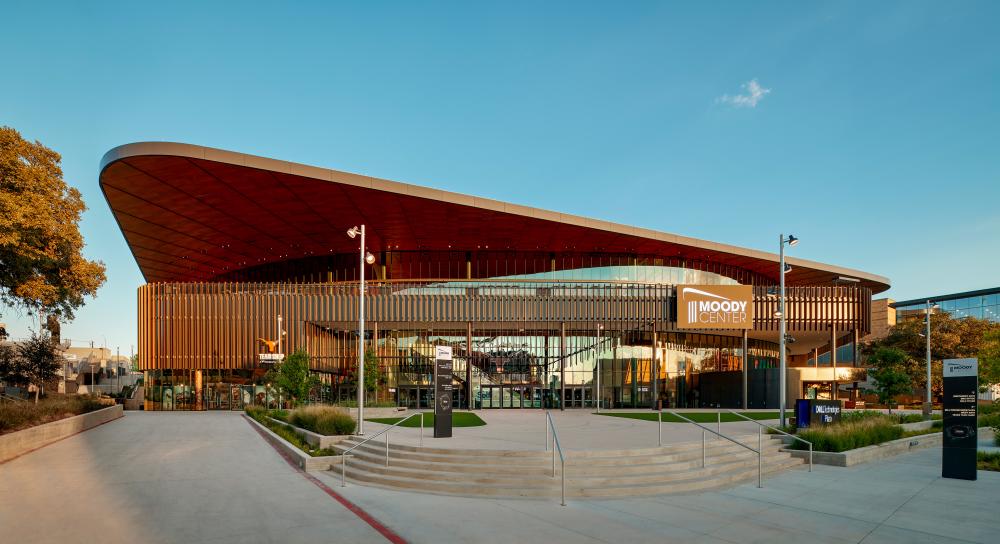 Moody Center. Credit Ryan Gobuty.
Meet the Moody Center
Moody Center is a world-class, 530,000 square foot entertainment venue. Built in partnership between University of Texas at Austin (UT), Live Nation/C3 Presents and Oak View Group, the venue combines music, sports, family programming, and local events into one modern arena. 
The center is named for the Moody Foundation, which provided a generous grant of $130M for the construction. Moody Foundation funds projects in the arts, education, health, community, and science all across the state of Texas. 
Pro Tip: Don't confuse Moody Center with the Moody Theater, which is the home of Austin City Limits just off 2nd Street.
Located on the UT Austin campus, Moody Center is home to both women's and men's Longhorn basketball. It can seat up to 10,000 people in the court setup, and up to 15,000 for concerts. Designed to bring the audience closer to the action, this venue's low bowl creates a more intimate viewing experience than your traditional arena.
Actor and Austin-enthusiast Matthew McConaughey serves as the venue's "Minister of Culture." He consulted on the design of the venue, and has also been a key figurehead in its promotion.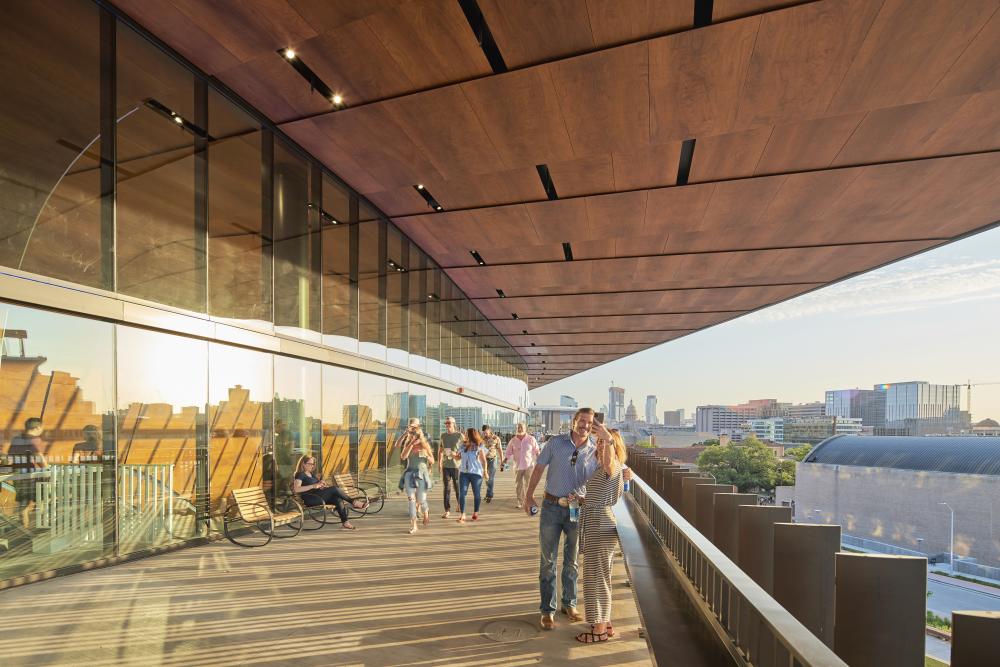 Moody Center. Credit Ryan Conway.
Sustainability at the Moody Center
Moody Center is one of only two arenas in the United States with a more energy-efficient seat-level air circulation system, rather than the traditional "top-down" HVAC system. It also has efficient plumbing fixtures designed to reduce energy consumption. 
Outside, the grounds have been carefully landscaped to reduce water use. The entire project is targeting LEED Gold Certification. 
Events at the Moody Center
Moody Center's annual calendar boasts over 150 events. This schedule includes 36 UT basketball games and over 75 family shows, local events, and other sporting events. It will also welcome 45 or more concerts each year. Some of the venue's earliest headliners include names like Justin Bieber, John Mayer, and The Weeknd.
Check their calendar for a full listing of upcoming events.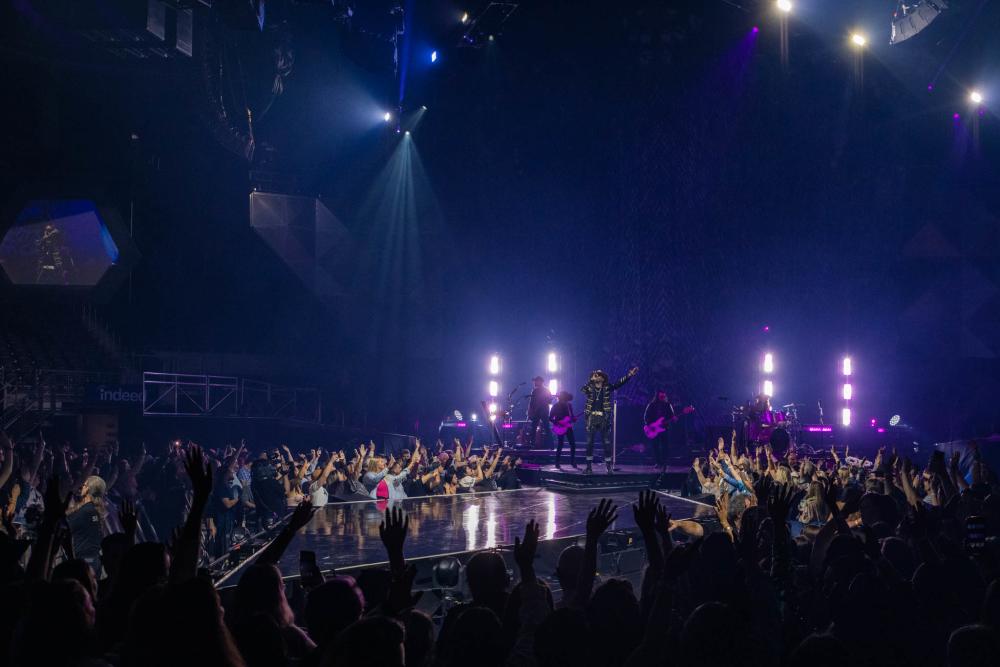 Jimmie Allen at Moody Center. Credit David Brendan Hall.
Moody Center Ticketing and Accessibility
Moody Center is located on the University of Texas campus at 2001 Robert Dedman Drive. 
All event tickets can be purchased through the Moody Center Box Office or Ticketmaster. Ticket prices will vary based on the event. For most events, children under 24 months do not require a ticket, but they must sit in an adult's lap.
Concert Memberships are also available, which allow members to purchase premium seating from designated arena sections. There are also club memberships and suites for a VIP experience. 
Moody Center has ADA-accessible seating available at all price levels. It also has dedicated hard of hearing and deaf patron sections, as well as sections for those with visual impairments. Assisted listening devices are available upon request.
All images and renderings courtesy of Moody Center.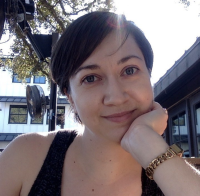 Contributed by Kate McDermott.
Kate McDermott is a local copywriter, content writer, and cocktail enthusiast. She writes about and for restaurants, hotels, event companies, and more from her home in Way South Austin.
Website: eatdrinkandwritecopy.com
Instagram: @eat.drink.writecopy