Welcome Spring at the ABC Kite Festival
The nation's oldest kite festival is a fresh-air ballyhoo of kite flying contests, food, games and more. Austin's annual ABC Kite Festival takes place each spring, and is free to attend. Hundreds of colorful kites will dot the sky from morning till night. This year's ABC Kite Festival will take place on April 1, 2023 from 10 a.m. to 5 p.m. at Zilker Park.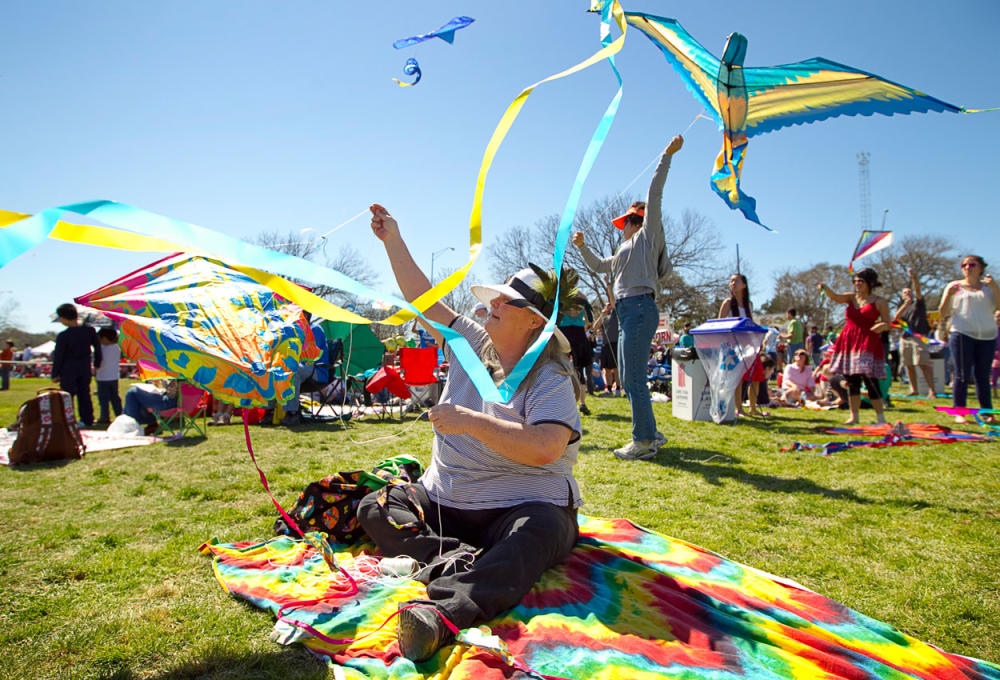 Courtesy ABC Kite Fest.
Founded in 1929, the festival's signature kite tournament events have been open to competitors of all ages since 1956. Homemade and manufactured kites are allowed, see each individual contest's rules for more details. The competition is free to enter and registration will be from 11:00 am - 12:00 pm on April 1, with contests beginning at 1:00 pm.
This year's festival will include the following contests and to-do's:
50-Yard Dash (Kids only): Children 7 to 12 years old fly kites on 50 feet of string, simultaneously racing to the finish line and flying their kites.
Highest Angle Kite (Youth and Adult): Contestants will release 200 feet of string and stand on a designated line. The kite flying at the highest angle overhead from the point of mooring wins the competition.
Steadiest Kite (Youth and Adult): The least active kite in the air wins!
Strongest Pulling Kite: The pull of each kite will be measured in pounds. The kite that can handle the most weight wins the contest. 
Best Kite Pilot (Kids only): Contestants will be judged on technical kite flying abilities and presentation. Costumes and props are encouraged.
Most Unusual Kite (Youth and Adult): Kites are judged on theme, construction and design.
Largest Kite: Square footage of the sail area will determine the winner here.
Oldest and Youngest Kite Fliers: Awards will be presented to the oldest and youngest event contestants. Contestants must fly a kite unassisted to be eligible.
Some of Austin's finest food vendors will be on-hand serving up goodies from booths and trucks. There will also be plenty activities for kids of all ages.
This annual Austin favorite serves as the kick-off to hundreds of springtime activities around the city. Come, enjoy a beautiful spring day in the park. (Pets are welcome too!)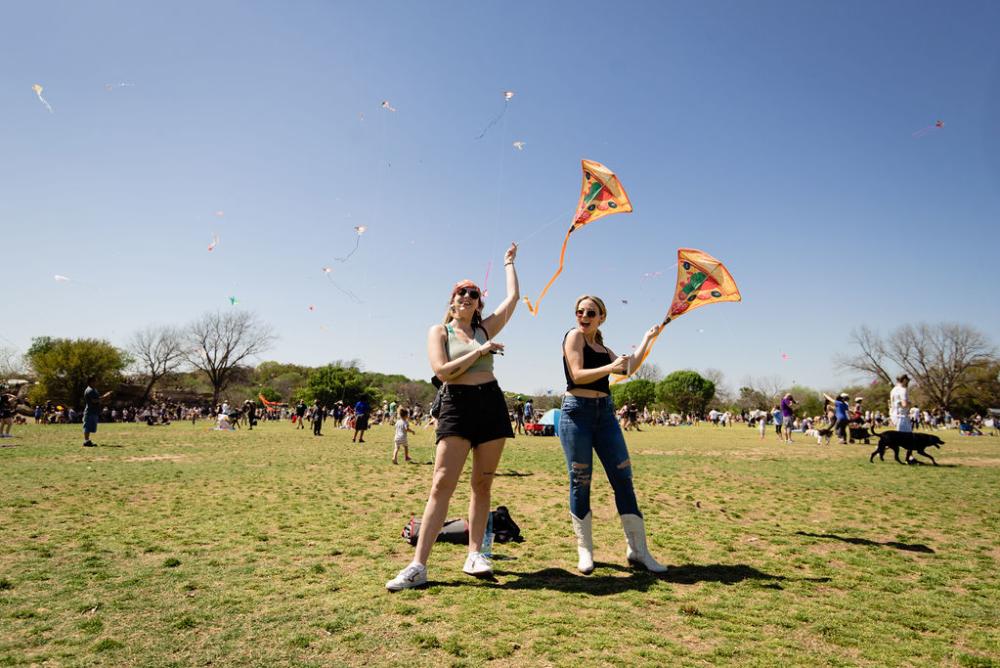 Courtesy of ABC Kite Fest.
Kite Fest Parking
This year there are several parking options available to festival goers, including available parking in the various lots surrounding Zilker Park. If you wish to park on-site in any of the multiple parking lots surrounding Zilker Park you can do so through Pavemint, the official parking sponsor of ABC Kite Festival. It is highly encouraged to purchase parking ahead of time to ensure you have a spot the day of the event. Off-site parking with a shuttle to the festival will also be available at Toney Burger Activity Center and Stadium. Shuttle rides will cost $5 and run from 9:45 a.m. to 5:00 p.m.
If you do not wish to purchase a parking you can utilize the CapMetro public transportation system, with several routes that service Zilker Park. The Butler Hike & Bike Trail passes directly by the park and spans 10 miles around Lady Bird Lake. Feel free to park somewhere along the trail and enjoy a nice walk along the lake and end at the Kite Festival. 
Looking for more spring events? Check out our calendar to start planning your trip.