One of the things that drives Austin's cool factor is its fiercely entrepreneurial spirit. From funky local businesses to bleeding edge tech startups, it's a city where big dreams thrive. Austin also happens to be one of the best spots for female-founded businesses. Check out some of these local women leading the charge.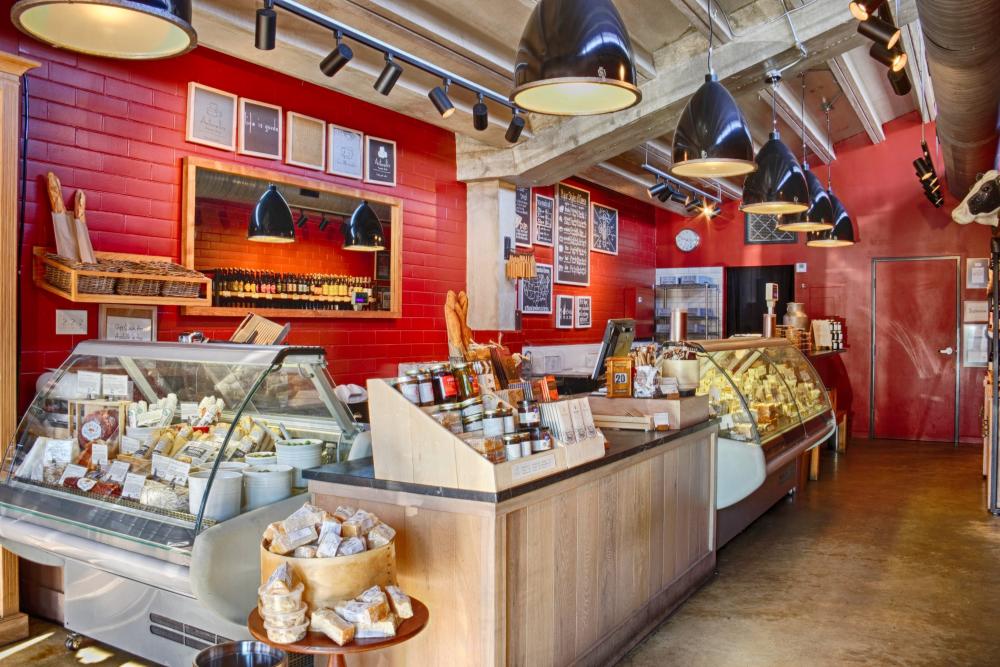 Antonelli's Cheese Shop. Credit Elijah Whites.
Kendall Antonelli
Owner of Antonelli's Cheese
It's hard to remember a time when this Hyde Park cheese shop didn't exist. That's partially because of the incredible work they've done building a cheese empire and offering unique group events at their Cheese House. It's also because Kendall, an international human rights worker-turned-cheesemonger, is a force in the community, participating in not only local events but tirelessly supporting the National Alliance on Mental Illness (NAMI).
Join her by: Attending one of their group classes or booking the space for your private event. 
Kristin Jacobson
Founder of Austin Flea
In Austin, every other person has a talent—from elaborate art to leather work, jewelry to ceramics and more. You'll find them all at Austin Flea, a pop-up artist market. Founder, organizer and promoter Kristin Jacobson brings together hundreds of artists and fantastic local venues to create a one of a kind market around the city, every Saturday and Sunday.
Join her by: Planning a shopping activity or pop-up event for your group at Austin Flea.
Sharon Mays
Founder & CEO of Baby Greens
Austin is consistently ranked as one of the fittest cities in the US. And while it has an abundance of health-conscious options available at "sit down" restaurants, fast food tends to be the opposite of fit-friendly. Sharon Mays is on the path to change that with her made-to-order, healthy drive-thru concept. She also sits on the Austin Travis County Food Policy Board working on policies to provide healthy food to all communities.
Join her by: Taking advantage of their catering offerings or utilizing her for speaking opportunities. 
Lani Rosales
COO of The American Genius
As COO of The American Genius and Austin Digital Jobs, Lani is an incredibly effective community builder. In addition to covering technology, small business marketing and the economy through American Genius, Lani is the planner and host of BASHH, a monthly tech networking event. Through her events, she brings together a fascinating intersection of local founders, job seekers and more.
Join her by: Subscribing to the American Genius, coming to a BASHH event or partnering with ADJ.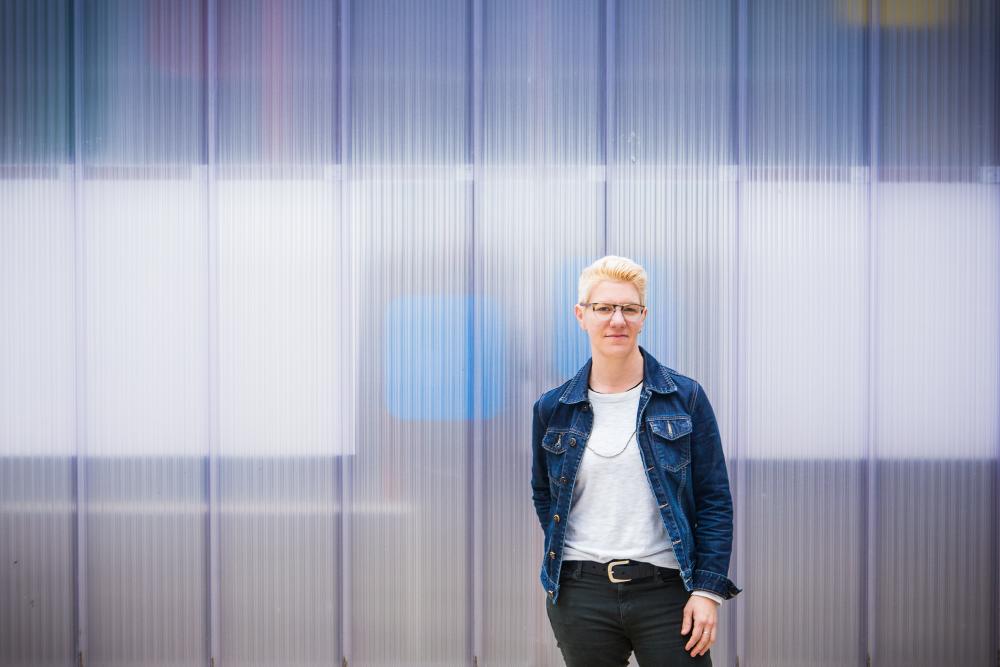 Rae Wilson, Wine for the People. Credit Heather Gallagher Photography.
Rae Wilson
Wine for the People
The Texas Hill Country is both pretty and pretty productive. Texas wine has gotten a lot of love over the past couple of years and Rae Wilson is front-and-center. Rae is the founder, winemaker, and sommelier at Wine for the People, known for its popular Dandy Rose. She's all about wine equality and community, making wines that are impressive and accessible for everyone. Recently, her wine landed on Texas Monthly's Top 25 Texas Wines list. The latest step is a joint tasting room with C.L. Butaud, another 100% Texas wine producer, recently opened in Southwest Austin. If you're in Texas and it's hot (as in, all the time) find a bottle of Dandy Rose and/or Bubbles and toast like a true Texan.
Join her by: Visiting the tasting room and shop the wines
Elizabeth Alderson
Owner of Austin Detours
It would be nearly impossible to fit everything Austin in one trip, but you can try with Austin Detours. Elizabeth started Austin Detours as a tour company for locals. Now offering 20+ tours and team building experiences, Austin Detours takes visitors and locals alike around the Capital City on Live Music crawls, a Street Art + Food Tour plus, their staple, a Real Austin tour that incorporates the local spots keeping Austin weird. 
Join her by: Organizing a custom private group tour.
Melody Afkami
Melody DanceFit
"Move your body with joy" is one of the many encouraging phrases you'll hear being shouted from the stage by Melody Afkami, the female founder of Melody DanceFit. Her high-energy, body positive classes have developed a cult-like following. They're not about perfection—they're about living in the awesome body you already have. A percentage of every dance class is donated to Dress For Success in support of other women needing a leg up. 
Join her by: Taking a dance class, subscribing to her videos online, or booking a private group Melody DanceFit.  
Reyna and Maritza Vazquez
Veracruz All Natural
Austin is obsessed with tacos to an outrageous degree. Basically, there's no day that isn't #tacotuesday and that's how we like it. If you're looking for some of the best, Veracruz All Natural is the way to go. Owners Reyna and Maritza Vazquez, sisters and best friends, opened their food truck on Cesar Chavez in 2010 and lines have formed down the block ever since. They've grown over the past 9 years, expanding to another taco truck and two brick-and-mortar restaurants. They often support the surrounding community through events and benefits and have inspired similar restaurants to improve the quality of their ingredients.
Join them by: Eating some Veracruz All Natural tacos!