Explore Austin's Arts & Culture
"Keep Austin Weird" isn't just a motto — it's a mission. The City of Austin Economic Development Department even has a Cultural Arts Division. The City supports its vibrant creative community by providing more than $10 million in funding for a variety of cultural attractions. In fact, each hotel guest helps support Austin's arts, with a portion of the City's Hotel Occupancy Tax devoted to local cultural arts programming.
UNESCO City of Media Arts
In 2015, Austin became the first (and only) city in the United States to receive a City of Media Arts designation from UNESCO. The honor underscores Austin's reputation as an innovative global city at the intersection of art, music, film and digital technology. Through the designation, Austin artists are given opportunities to exhibit locally and participate in international cultural exchange programs with other UNESCO Creative Cities. If you're visiting in March, be sure to check out the annual UNESCO Media Arts Exhibition at SXSW!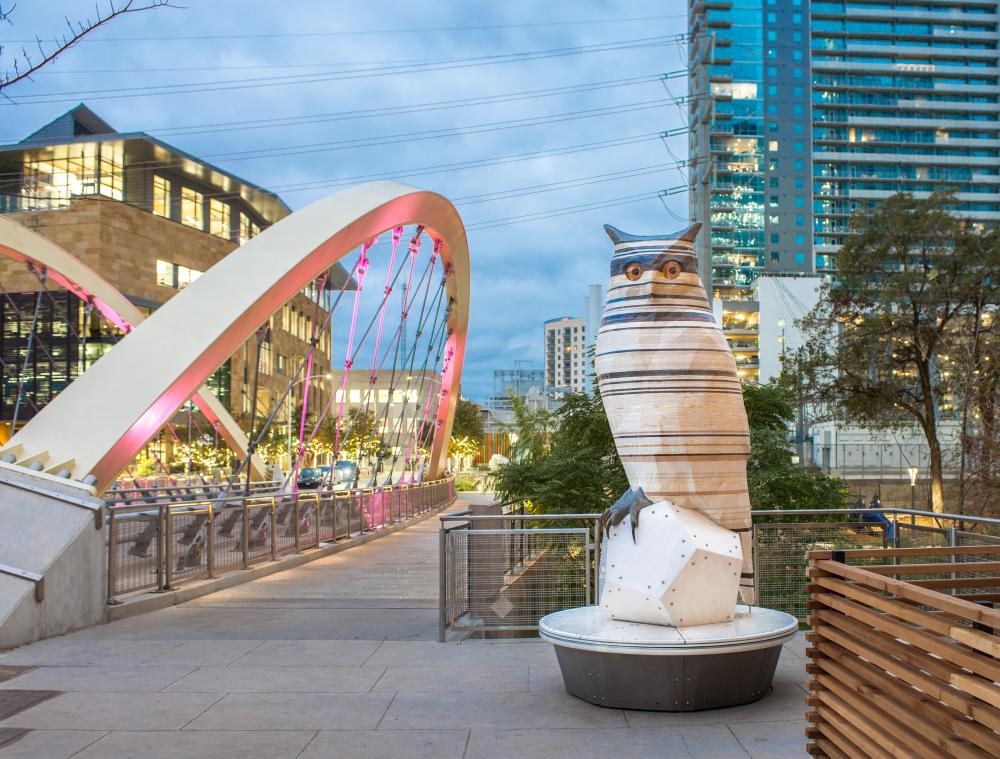 Credit Philip Rogers. Courtesy of City of Austin Cultural Arts Division.
Museum Without Walls
Seek out the City's impressive Art in Public Places collection, a cornerstone of Austin's unique cultural identity. The interactive Kempelen's Owls are a pair of quirky 10-foot sculptures stationed one block east of the Austin Central Library. Insider tip: find the hidden switch beneath each owl to activate their rotating heads.
The Wander app leads visitors on a literary adventure through the City, based on a selection of four stories written by local authors. The self-guided Art in Public Places Downtown Walking Tour points visitors to artworks throughout downtown Austin. The Waterloo Greenway is the site of the annual Creek Show, an outdoor event along Waller Creek that features illuminated art installations, live music and family activities.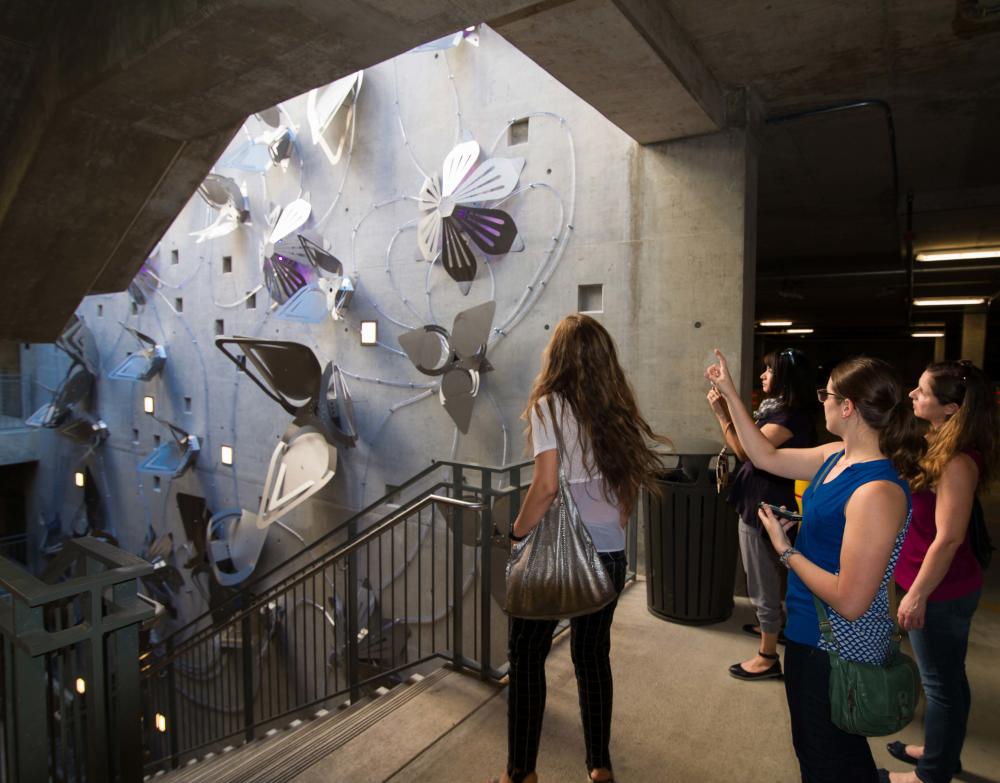 Courtesy of City of Austin Cultural Arts Division.
People's Gallery
Since 2005, Austin City Hall has hosted The People's Gallery, a showcase of works by Austin artists and arts organizations. The People's Gallery reflects the artistic diversity of Austin, with more than 140 artworks displayed throughout City Hall.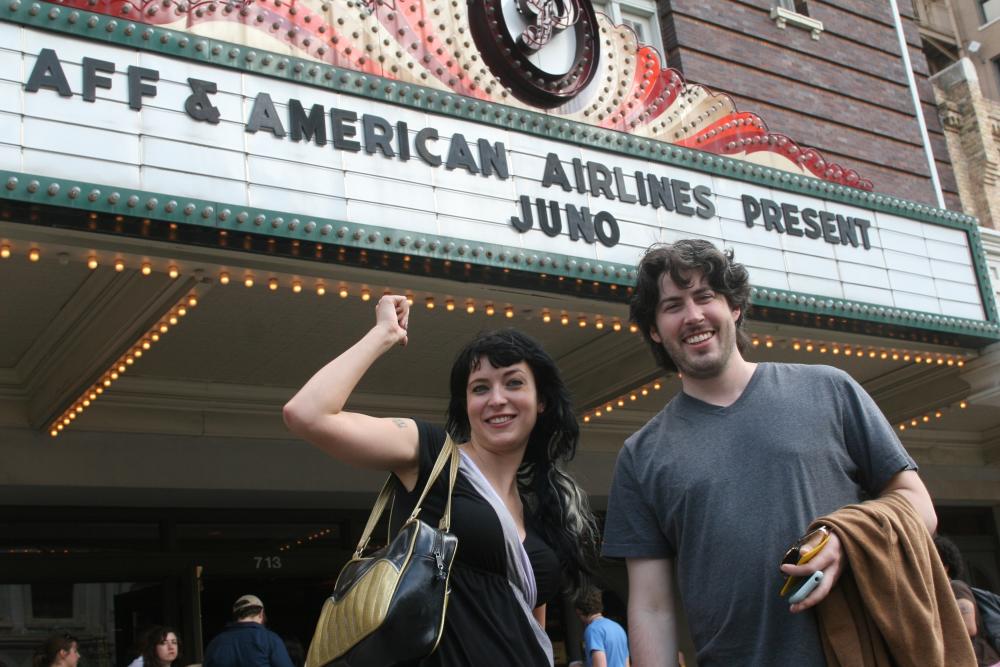 Courtesy of City of Austin Cultural Arts Division.
Iconic Austin Film
The Austin Film Society (AFS) was founded in 1985 by esteemed filmmaker Richard Linklater, known for the hit film Dazed and Confused (starring Austin's own Matthew McConaughey), as well as School of Rock and Boyhood. See an art flick or cult classic at the AFS Cinema.
Austin has a wide range of film festivals to check out throughout the year, from the Austin Film Festival that showcases international talent to Faces of Austin, an annual program showcasing short films by local filmmakers.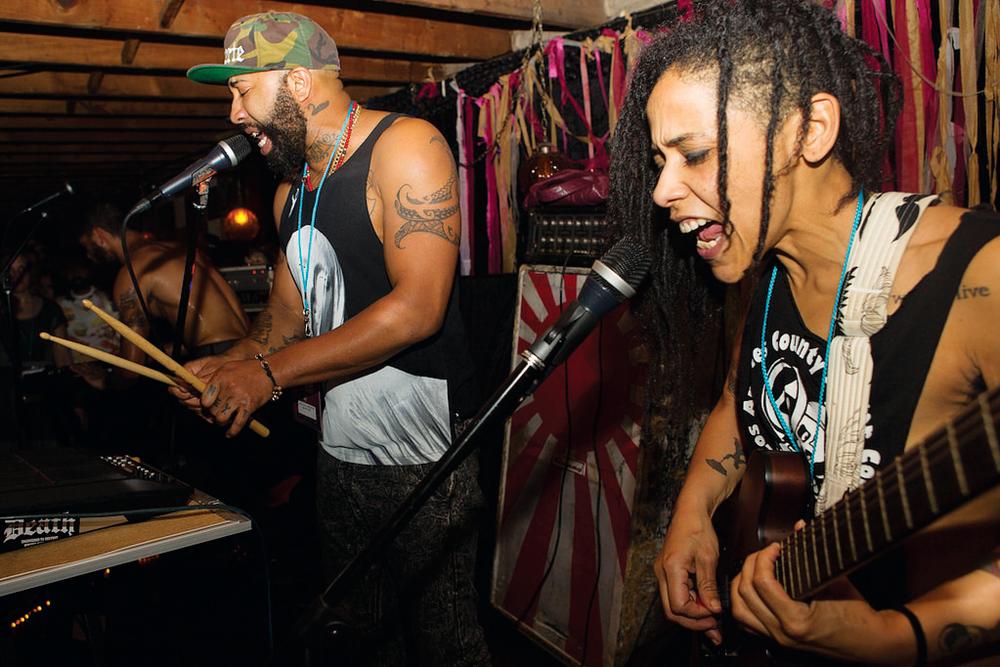 Courtesy of OUTsider Fest.
Always On: Art, Theater, Shows & Festivals
You can find cultural arts happenings in Austin any time of year. Austin Shakespeare presents its free Shakespeare in the Park productions every spring at Zilker Hillside Theater in scenic Zilker Park.
Catch an experimental performance by Salvage Vanguard Theater. This boundary-pushing group has presented award-winning works in Austin for the past 25 years. Or drop by The VORTEX, an artist-owned repertory theater in East Austin that's internationally recognized for its alternative take on everything from plays to operas.
The Long Center hosts the Black Fret Summer Sessions on select Fridays. The free series features four local musical acts per show on the outdoor H-E-B Terrace and lawn.
Austin also has a wide array of unique cultural festivals to experience, including the Rancho Alegre Conjunto Music Festival, Austin Dragon Boat/Paddle Festival, German-Texan Oktoberfest, Dance Africa Fest and OUTsider Festival. In truth, it's festival season year round in Austin!
Learn more about the City of Austin Cultural Arts Division programs and its development of Austin's creative economy.
Connect with us on social:
City of Austin Cultural Arts Division
The People's Gallery
Austin Art in Public Places Program