Austin is known as the Live Music Capital of the World®, and boy does it deliver. With more than 250 music venues, you're guaranteed to catch outstanding live performances every night of the week. Whether your tastes lie with country-western or veer toward punk rock, you're sure to find a music venue worth a listen. Here's a roundup of Austin's 20 most iconic live music spots.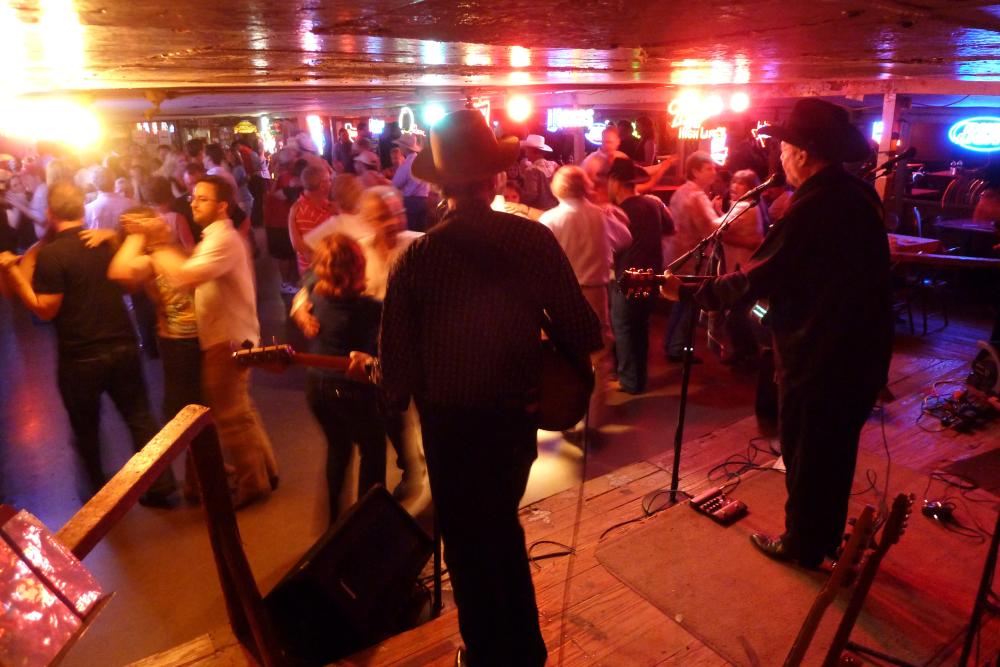 The Broken Spoke.
1. Broken Spoke
Do some Texas two-stepping at Broken Spoke, an old-fashioned honky-tonk that's been around since 1964 and hosted country legends like Willie Nelson and Dolly Parton. Dance lessons are offered Wednesday through Saturday nights.
2. Carousel Lounge
The circus is in town all year round at the Carousel Lounge, a colorful carnival-themed watering hole that's been a hit with the locals and visitors since it opened in 1963. Elephant and lion tamer murals, plus an actual carousel behind the bar, form a bizarre backdrop for live performances.
3. Continental Club & Gallery
Opened in 1955 as a swank supper club, the retro Continental Club and its intimate upstairs Continental Gallery present nightly live rockabilly, country, rock, jazz and soul music. Look for the classic neon sign.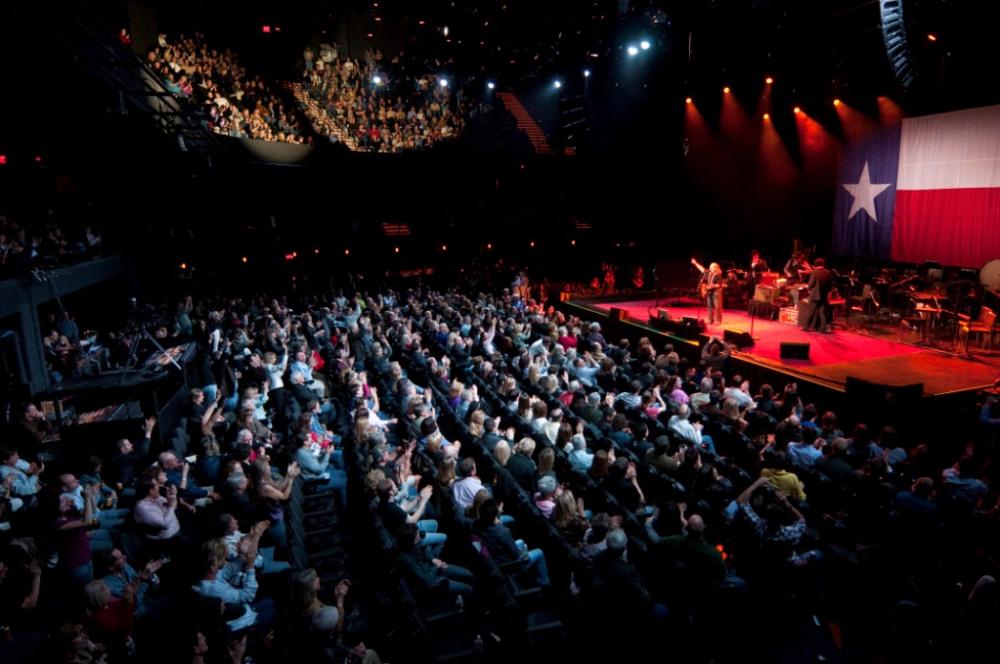 Willie Nelson at ACL Live. Courtesy of ACL Live at the Moody Theater.
4. ACL Live at The Moody Theater
Artists of all stripes loving playing ACL Live at The Moody Theater, home to live tapings of "Austin City Limits" (America's longest-running television music series). Be sure to snap a selfie with the statue of hometown music hero Willie Nelson out front.
5. The Saxon Pub
You can catch six acts in a single night at The Saxon Pub, a haven for singer-songwriters since 1990. See a free weekday happy hour show, a weekend matinee or a late-night performance.
6. Cactus Cafe
Open since 1979, Cactus Cafe is known for showcasing top international acoustic acts. Musicians like Lyle Lovett and Lucinda Williams played here early on in their careers.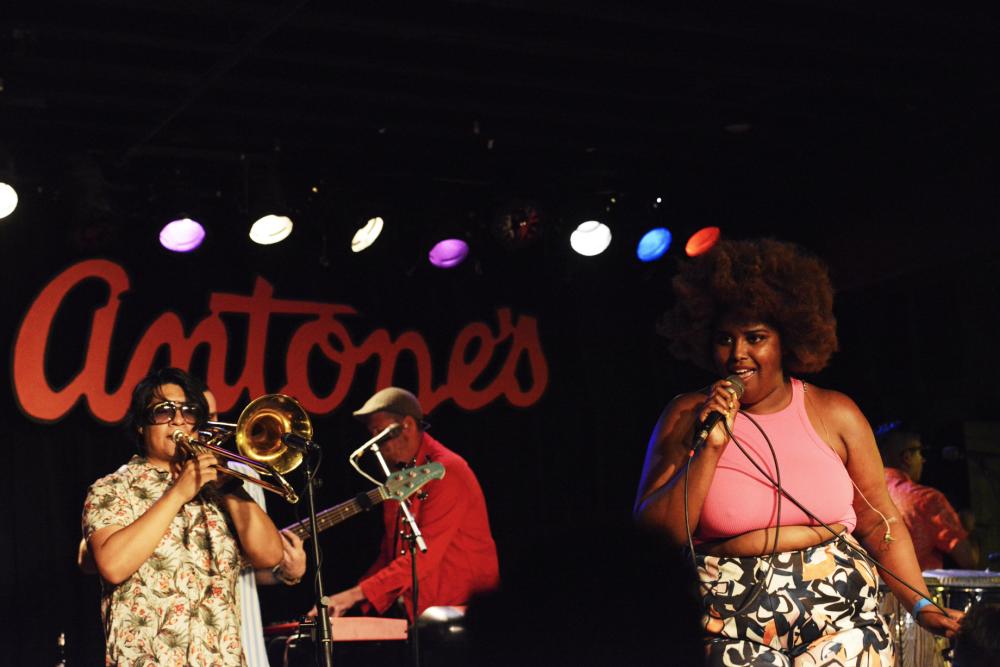 The Suffers at Antone's. Courtesy of Hot Luck Fest.
7. Antone's Nightclub
Legendary Antone's Nightclub has been Austin's home of the blues since 1975, hosting luminaries like Buddy Guy and Eric Clapton. Visit the club's newest location on Fifth Street.
8. Speakeasy
Speakeasy keeps things rockin' with three levels of entertainment, including the music lounge, mezzanine overlooking the stage, and the rooftop Terrace59 lounge with spectacular downtown Austin views. Be sure to play a game on the vintage bowling lanes.
9. Elephant Room
Slip downstairs to the Elephant Room, an intimate basement venue featuring live music every night of the week. Groove to cool jazz jams and veteran trios (tip: weeknight performances are usually free).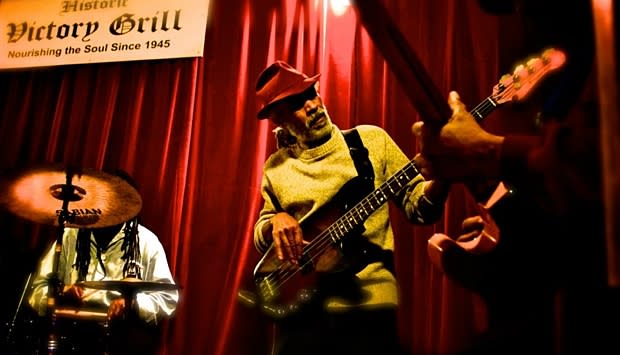 Victory Grill. Credit Spencer Ponce.
10. Victory Grill
In the 1940s, East Austin's Victory Grill was the place to hear blues and R&B performers like B.B. King and Bobby Bland. Today the venue still presents live music (call ahead for schedule), along with bowls of its famous chili.
11. The Little Longhorn Saloon
The Little Longhorn Saloon has served as the center of Austin's honky-tonk country music scene for more than four decades. At least 10 bands perform each week, and there's never a cover charge.
12. Historic Scoot Inn
Opened in 1871, the Historic Scoot Inn is the oldest bar in central Texas. Today this cozy spot feels like visiting someone's home, but with live music and vegan eats from Arlo's Curbside Kitchen food truck.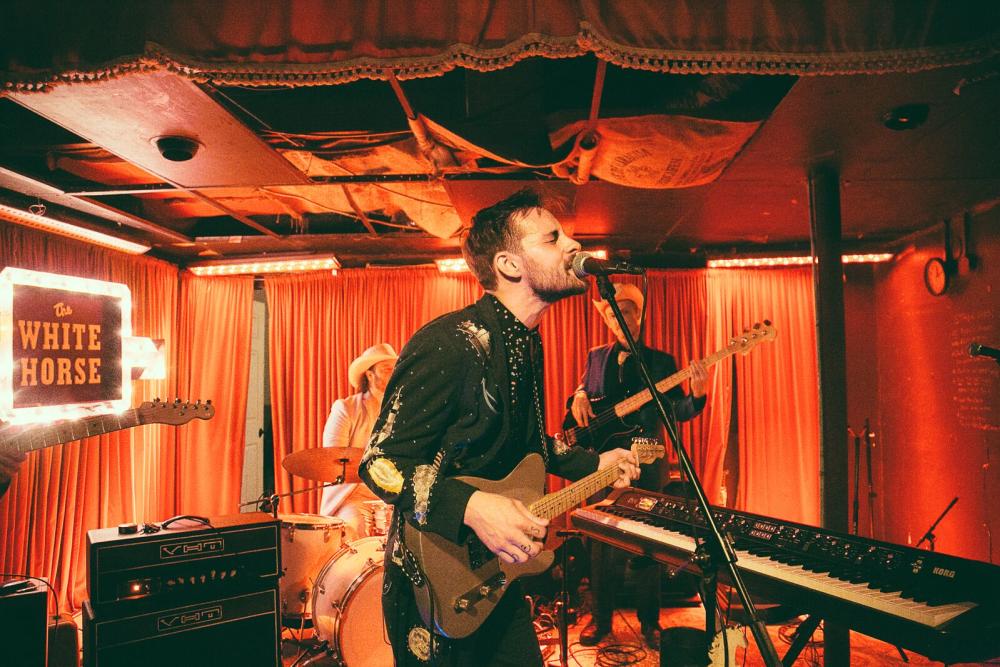 Robert Ellis at The White Horse. Credit Jackie Lee Young.
13. The White Horse
The White Horse is the place to catch live bluegrass, country-western and Americana bands. Grab a two-step (shot of whiskey and a Lone Star beer) and get to dancing.
14. Hotel Vegas
Hotel Vegas features live music and DJs nearly every night of the week. Be sure to check out their neighboring sister bar, Volstead Lounge, which also features music acts.
15. Donn's Depot
This iconic dancehall is an old Missouri-Pacific train depot that was transported to Austin (the women's restroom is a real caboose!). Twirl around the wooden dance floor to free live music six nights a week, spanning country to swing.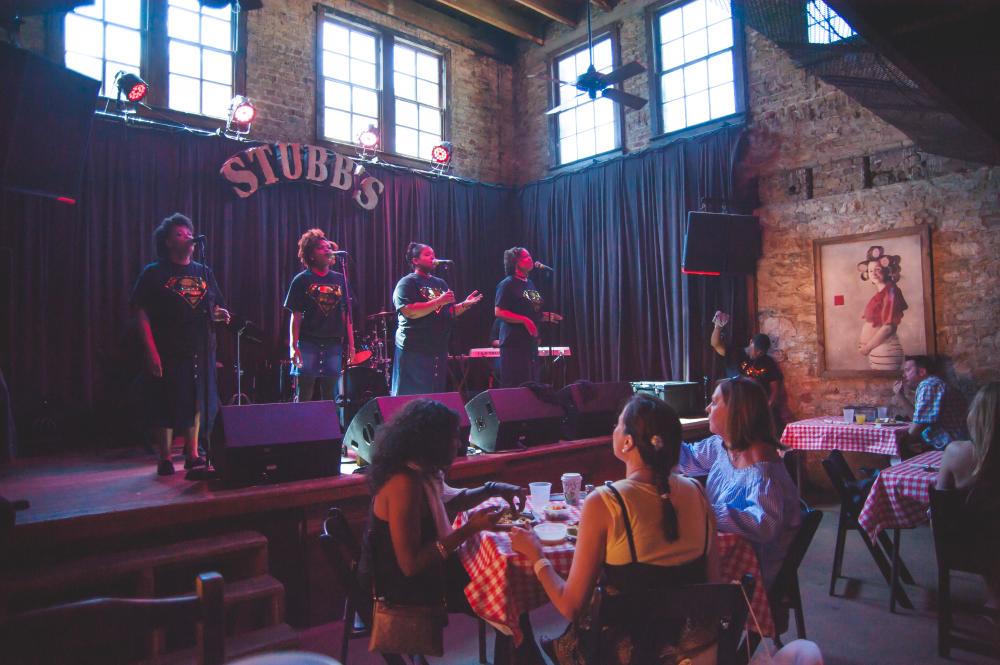 Stubb's Bar-B-Que. Credit Ashley Dowgwillo.
16. Stubb's Bar-B-Q
Stubb's is a music institution that serves up lip-smacking barbecue along with some of the best live bands around. Sit down for the Sunday Gospel Brunch and enjoy live music with a buffet of Southern comfort food.
17. Hole in the Wall
Located across the street from the University of Texas since 1974, the storefront Hole in the Wall stage has hosted everyone from bands like Spoon to Don Henley of the Eagles. Stop in on Monday nights for Unplug This, featuring local songwriters.
18. Paramount Theatre
The Paramount Theatre, located in the heart of downtown Austin, features eclectic performers like Boz Scaggs, Wynton Marsalis and Indigo Girls. Fun fact: this century-old performance venue and movie theater originally opened as a vaudeville house in 1915.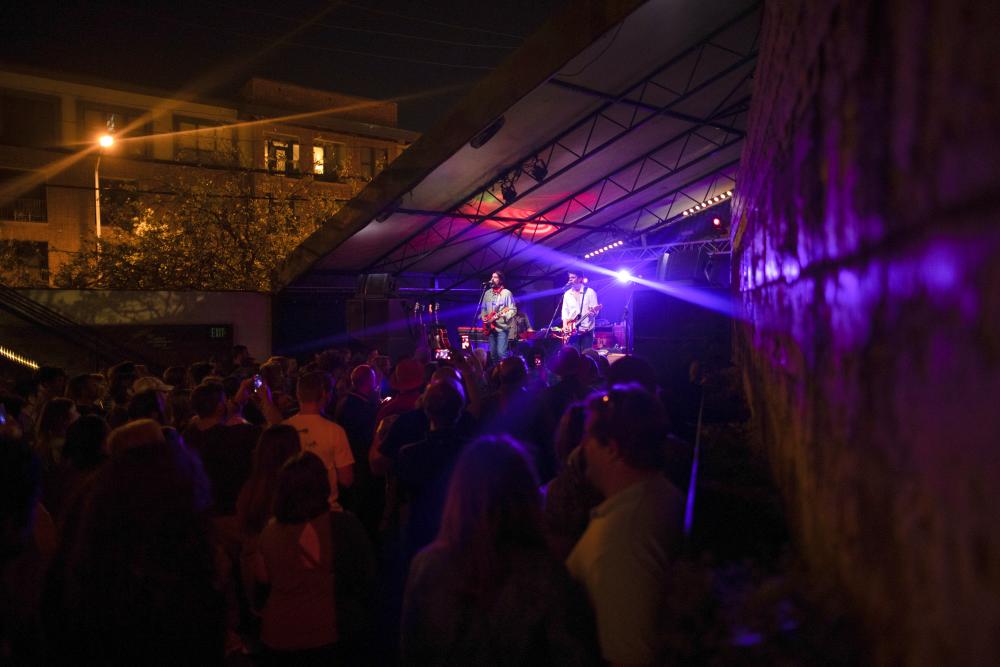 Band of Heathens at Mohawk.
19. Mohawk
Get your rock fix at Mohawk in the Red River Cultural District. This unique indoor/outdoor multilevel space showcases emerging talent from Austin and beyond.
20. Nutty Brown Café & Amphitheatre
For Americana and country-western, venture out to Nutty Brown Café, set in the midst of Texas Hill Country. It's a great place to enjoy live music and home cooking under the stars.
For more Austin live music venues and concerts, explore our venue guide and event calendar. Tour iconic and historic spaces around the city with a downtown walking tour from the Austin Visitor Center.