Looking for an authentic, music-filled nightlife scene? Explore East Sixth Street, where live music can be heard nightly from the bars and venues lining the street. The neighborhood is filled with great bars and restaurants, vibrant storefronts, local breweries and plenty of murals. From grabbing a drink at a local dive bar to dining at award winning restaurants, this area is home to some of the city's most unique places to visit.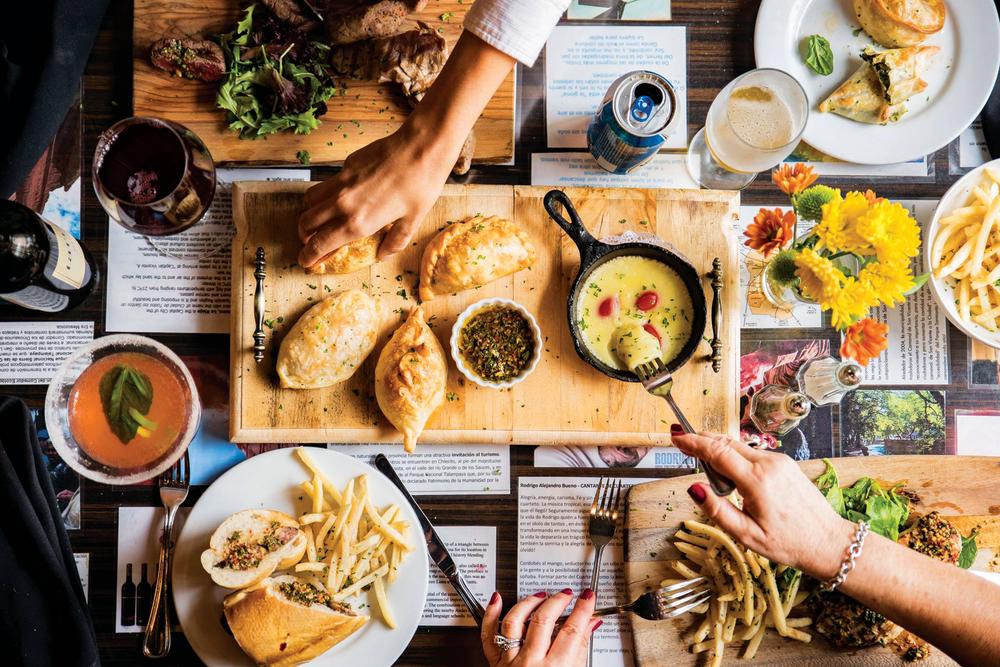 Courtesy of Buenos Aires Cafe.
East Sixth Street Restaurants
East Sixth Street is home to an abundance of trendy restaurants and delicious, late-night food trucks that represent the eclectic mix of cultures found in East Austin.
Buenos Aires Cafe​
Enjoy Argentine dishes at Buenos Aires Café and get the scoop on the secret Milonga Room downstairs.
Canje
Traditional meets modern in this new age Caribbean cuisine restaurant. Inspiration for this restaurant is pulled from many of the islands in the region, from Jamaica to Puerto Rico.
Cisco's
This family-run restaurant has been an Austin area staple since 1948, serving up Tex-Mex breakfast and dinner favorites. Cisco's is the perfect place to get your East Sixth breakfast taco fix.
Cuvée Coffee
For a mid-day pick-me-up, grab a coffee at Cuvée which is famous for their nitro cold brew. Don't forget to take a bag of their house-roasted coffee home.
Il Brutto
Il Brutto is a neighborhood Italian restaurant featuring traditional Italian fare including scratch-made pastas and gelato. Dine on their shaded patio around a heritage oak tree and sip on one of their martini specials.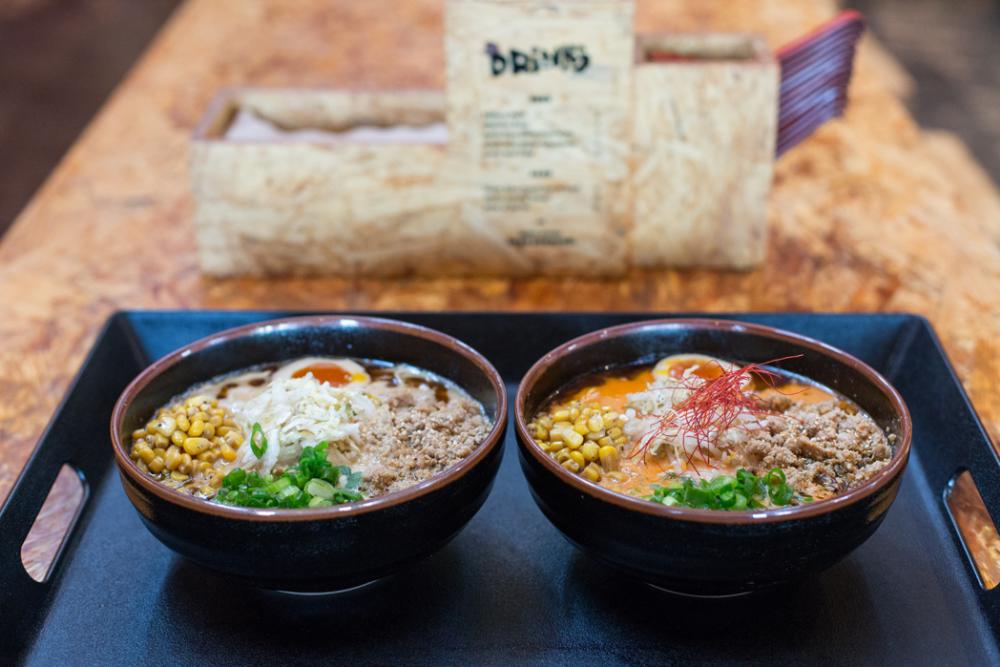 Ramen Tatsu-ya. Credit Kirsten Kaiser.
Ramen Tatsu-ya
Ramen Tatsu-ya is an authentic Japanese noodle house and one of Austin's most highly regarded ramen shops. Enjoy a bowl of Ol' Skool or Mi-So-Hot; both dishes are named in honor of the restaurant's hip-hop concept.
Revelry Kitchen & Bar
This counter-service neighborhood kitchen and bar is known for its craft cocktails, cold beer and yummy bar food. Reverly is dog friendly with TVs to watch your favorite game.
Rollin' Smoke BBQ
It wouldn't be a trip to Austin without some classic barbecue. Rollin' Smoke's late night food truck offerings won't disappoint, with their selection of slow-smoked meats and delicious sides.
Suerte
Executive chef Fermin Nunez and the Suerte kitchen team have prepared a menu that combines local ingredients, thoughtful cooking techniques and the flavors of Mexico. From the full bar with tasty beverages to the patio overlooking East Sixth Street, Suerte is the perfect spot for anything from date night to a big fiesta.
Tamale House East
This unforgettable Mexican eatery is loved by locals and visitors alike. Enjoy the patio or stop in on a Thursday to experience the restaurant turned into a salsa dance party.
Via 313
Get a taste of genuine Detroit-style pizza from brothers Zane and Brandon Hunt. Opt for The Cadillac, the house favorite, and take it to-go or enjoy it on the large patio.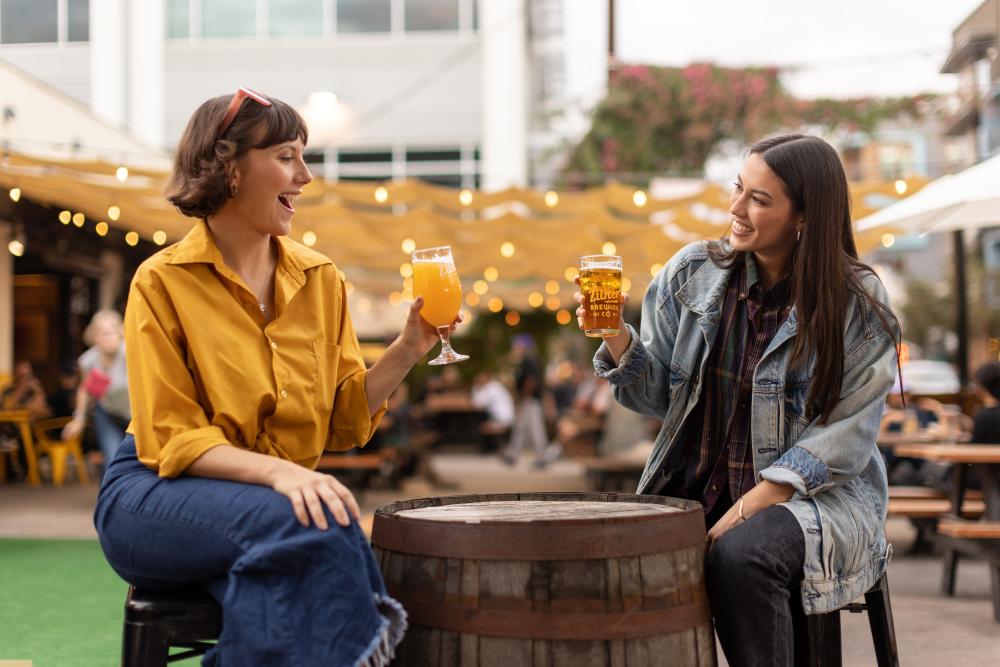 Zilker Brewing. Credit Arts+Labor.
Bars & Live Music
East Sixth is home to multiple dive bars and places to enjoy a beer with friends. Whether you're posting up on a patio or catching a concert by a local band, this street will have your evening full of good vibes.
The Grackle
Grab a draft beer, play some darts, and spread out on the spacious patio to watch a game at this local dive.
Hotel Vegas
Locals know that it's not really a trip unless you make a stop at Hotel Vegas. This live music venue is a must for a good drink and killer concert from a local band.
Latchkey
Self-described as adult daycare, this bar is a perfect place for a beer and a game of ping pong.
Lazarus
This all-day neighborhood brewpub is known for brewing great coffee and award winning beer. Grab a breakfast taco and latte in the AM, or end the day with a torta and a glass of their Prodigal Pils.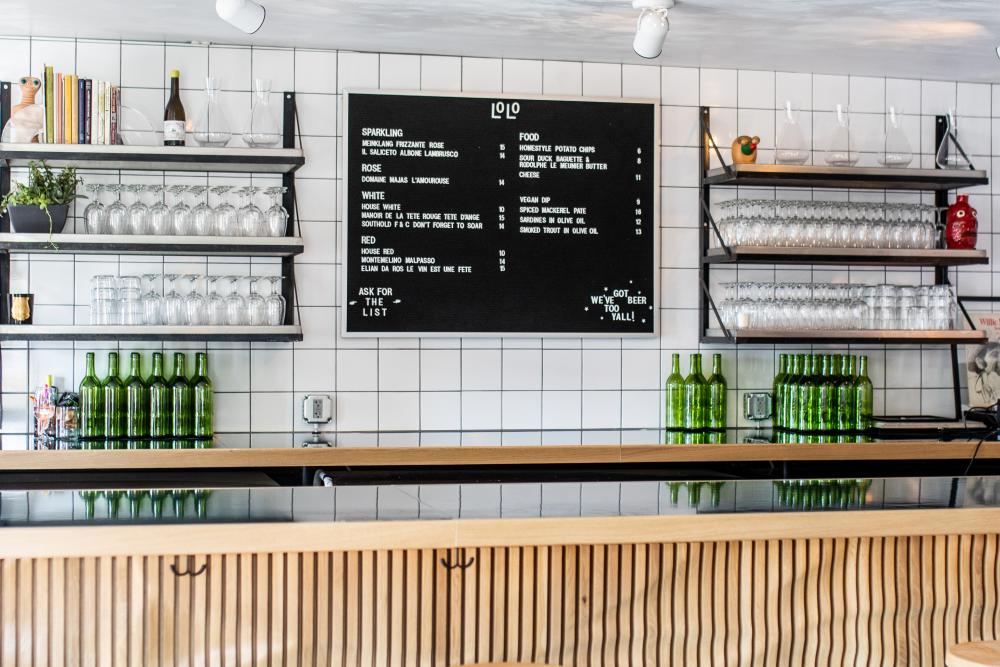 LoLo. Credit Julia Keim.
LoLo Wine
LoLo is a natural wine bar and bottle shop offering hundreds of natural wines to sip onsite or for retail purchase, along with small bites and snacks. 
Shangri-La
Don't let the small interior at this colorful dive bar fool you. The backyard beer garden offers plenty of room to spread out. Did we mention that the patio is dog friendly?
Violet Crown Social Club
This classic, lounge-style bar is a perfect spot to mingle among the locals. Make sure to get their famous frozen Orange Whip.
Whisler's
Whether your go-to cocktail is a 14-ingredient work of art or a Tito's-and-Topo, Whisler's is a top pick for cocktails and people-watching on the patio.
The White Horse
Just off the main street, head to the White Horse for live music and boot scootin' seven days a week. This venue brings the Honky-Tonk to East Austin.
Zilker Brewing Co.
Grab a drink at this beloved Austin brewery whose namesake stems from the iconic city park. The East Sixth Street taproom serves up classic American style brews. If you start getting hungry, grab a bite from the onsite food truck, Spicy Boys.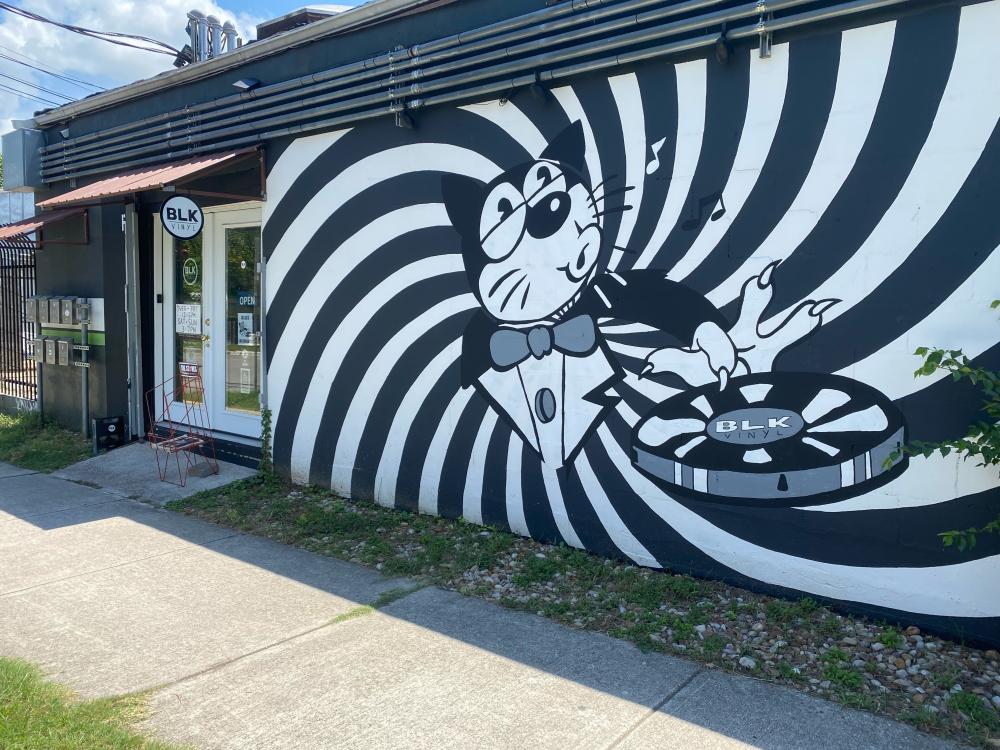 Courtesy of BLK Vinyl.
Attractions & Shopping
When walking down East Sixth Street, be sure to keep an eye out for the multiple colorful murals and street art on most buildings and in between shops.
BLK Vinyl
Take a picture in front of the monochromatic mural on BLK Vinyl's exterior, then head inside to view the curated record collection.
Let's Band Together Mural 
This iconic mural by Federico Archuleta is located at Whisler's - and be sure to try our Instagram Filters to see it come to life! 
Link & Pin Gallery
Check out a rotation of creative works at the progressive, artist-influenced Link & Pin Gallery, dedicated to promoting up-and-coming artists.
Prisma Vintage
Shop vintage clothes in a wide range of sizes and eras at this local boutique.
Small World Goods
Find ethically made goods from a number of countries and cultures at this curated shop. At Small World Goods you'll find a number of items like jewelry, apothecary, clothing and more.
Sorek Barbershop + Menswear
Self-described as "the one-stop-shop for the modern man," at Sorek you can get a tailored look from head to toe—including an ethically sourced outfit made with luxe materials and sleek design.