If you're looking to up your fashion, Austin boasts a great collection of thrift and vintage stores that are sure to take your style to the next level. Whether you want to keep up with the latest trends or rediscover the hits of decades past, Austin shops feature clothing, accessories, and furniture that support a variety of tastes and wallets! Check out some of our favorites here.
North Austin
The North Loop area is home to many shops to scratch your itch for thrifted finds. Ermine Vintage, Big Bertha's Paradise, and Room Service Vintage all share a street, and Revival Vintage lives a block over. 
Ermine Vintage
106 N Loop Blvd. E
Ermine Vintage is an independent shop specializing in retro T-shirts, jeans, shoes, and funky accessories. Their hand-picked items will make a great statement piece for your next outing. They have a great selection of sunglasses and earrings, and their 70's printed button-ups and flared pants will help you add some color to your wardrobe. If you happen to be in the market for some cassette tapes, Ermine Vintage has you covered there too!
Revival Vintage
5201 N Lamar Blvd.
A cute and classy home to curated vintage furniture and clothing.
Big Bertha's Paradise
112 N Loop Blvd. E
A well-stocked boutique of unique women's wear.
Room Service Vintage
117 N Loop Blvd. E
An eccentric shop with vintage furniture, decor, clothing, and jewelry mainly from the '50s, '60s, and '70s.
Central Austin
Just a few blocks from the University of Texas at Austin campus, Central Austin has many well-stocked shops that would be easy to spend hours in.
Buffalo Exchange
2904 Guadalupe St.
Popular with University of Texas students, the shop hosts a massive collection of new and recycled fashion. The Exchange in their name comes from their closet cleanout system. Take a look in your closet and gather up all the items you no longer wear. As they say on their site: "When in doubt, put it in the bag!" Take in your old, good-condition clothing and accessories and sell it all for some extra cash or trade it in towards a new wardrobe. They are particularly interested in plus-size items, menswear, dresses, shoes, jackets, and, well — just about anything!
Lo-fi Vintage
604 W 29th St.
A charming shop that boasts an impressive collection of bold prints and truly cool, vintage graphic tees.
Pavement
2932 Guadalupe St.
A larger-than-life shop with many flavors of clothing sure to satisfy a variety of tastes.
East Austin
Austin's funky east side is home to rockin' music venues and killer late night hang out spots. It's only natural that the second-hand and vintage shops on this side of town are just as cool. 
Charm School Vintage
1111 E 11th St.
Charm School specializes in pieces from the 1970s, 1930s and the Victorian era. This shop is the place to find one of a kind, storied clothing items that showcase their creation's origin through textures, fabrics and designs. While in store you can also shop handmade apothecary products and independently designed jewelry.
South Austin
Just south of the river, the South First Street area hosts plenty of small boutiques that are good for those with a discerning eye for quality.
Flashback
1906 S 1st St.
A small shop on South First Street, Flashback has clothes from nearly every decade of the 20th century. Revive some flapper fashion or get your hands on a gaudy outfit that will have you looking like you belong on an 80's album cover. Each room in the store brings a different time period to life,
There are so many special, locally owned retailers in Austin. Visit our shopping page to find more souvenirs for yourself and loved ones.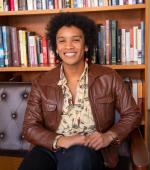 Contributed by Jade Fabello
Jade Fabello is an Austin-based writer and a recent graduate of the University of Texas, where he was a double major in the Journalism and the Communication and Leadership programs. You can find his work at JadeFabello.com. 
Instagram @Jade__Fab. Twitter: @Jade_FW