If you're visiting Austin and looking to squeeze in a workout or two during your stay, skip the big box studios and head to one of these locally-owned gyms or fitness studios instead for a workout to remember! You'll get a killer burn, of course, but also a unique experience, a good time, and you'll support small businesses at the same time. Win. Here are 6 workout studios you have to try in Austin.
Whether it's small group personal training, performance-boosting fitness, or an unconventional workout space you're looking for, Onnit Gym has it. The focus at the studio located adjacent to Onnit Labs' Austin headquarters is on training as opposed to just exercise for the sake of exercise: Instructors will teach you how to achieve your fitness goals in group personal training sessions instead of simply leading your through a series of movements. So join a class or drop in during open gym hours. There's even a two-week trial for newcomers.
Cost: $149 for two-week trial
Ditch the endless treadmill grind for a more fun and unique local workout at Ro Fitness. As the name implies, it offers a place to hop on a row machine and row with a group, inside or out (on a balcony at the downtown location, weather permitting), and get a full body workout in no time flat. It's perfect for beginner and advanced athletes, including those who have never rowed before, and is a great way to mix up your routine.
Cost: $25 for a starter pack of three class passes
A self-proclaimed immersive fitness wonderland, Peach Bum is a boutique, woman-owned fitness studio that caters to women, but all are welcome. You can sign up for a variety of group classes, including yoga, pilates, booty blast, and the signature Peach Bum Tabata-style workout. Whichever you choose, the focus will definitely be on bringing the fun back into fitness.
Cost: First-timers can purchase a 3-session pass for $39 or 1 session for $24
Not a big fan of traditional fitness classes or regimens? Fitcidence might just be the studio for you. Instead of counting reps, you'll be counting time. Instead of watching the clock, you'll be moving your feet. Because this may just be the most fun, dance-inspired workout in Austin and your workout will fly by. It's beat-based movement in a positive atmosphere with strength and plyometric intervals built-in, so get ready to have a good time while you boost your heart rate and tone muscle. 
Cost: First time visitors get 2 classes for the price of 1: $20
Possibly the most fun you can have on a bike indoors, RIDE offers spin classes to bumpin' beats in studios around the city, so there's sure to be one near you. Prepare for a high-energy, music-forward, sweat-soaked workout session whether you choose a themed ride (90's tunes or Daft Punk, anyone?), an early morning pedal, or upbeat weekend class.
Cost: $15 for your first class
Not a huge fan of classes and just want to find a gym where you can do your own thing? Featured in season 6 of "Queer Eye," Liberation Barbell Club is a strength community for all people and offers a place for athletes, hobbyists and beginners to enjoy strength training. 
Cost: $15 drop-in fee, see site for drop-in gym hours
Looking for other ways to get moving in Austin? Check out these places to workout on your vacation (other than your hotel gym!).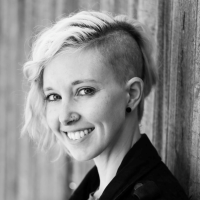 Contributed by Alisha McDarris.
Alisha McDarris is an Austin-based writer who specializes in writing about the outdoors, vegan food, and sustainable travel. She is the co-founder of sustainable travel and adventure blog Terradrift.com and accompanying YouTube channel (youtube.com/terradrift) and her outdoorsy tips and tricks, plus vibrant photos of wild spaces and places, can be found on Instagram (instagram.com/terradrift).