Looking for the hottest places to eat while you're visiting Austin? We've put together a list of 15 delectable spots, serving up everything from Japanese hand rolls to bone marrow tacos, that you can't leave town without trying.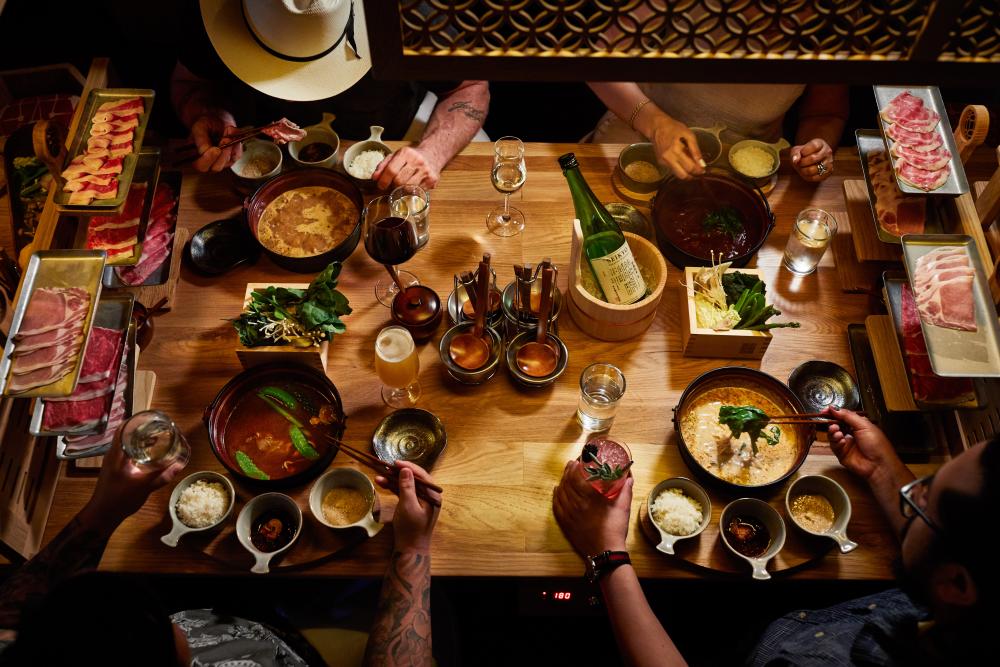 Dipdipdip Tatsu-ya. Credit Jody Horton.
1. Try a Japanese hot pot dining experience at DipDipDip Tatsu-ya. The restaurant's modern take on shabu-shabu involves cooking a variety of meats, seafood and vegetables in simmering pots of broth at the diners' table, accompanied by a variety of flavorful dipping sauces. Grab dessert at the adjacent DipDipDip Ice Cream, with exotic flavors served in hand-dipped mochiko cones.
2. Ranch-style Tex-Mex dishes, inspired by the traditional shared foods of Texas vaqueros and cowboys, are on the menu at Vamonos. Dig into the chicken enchiladas or a wood-grilled entree like the Texas Gulf redfish. Side your meal with a glass of ranch water (tequila mixed with sparkling Topo Chico and lime).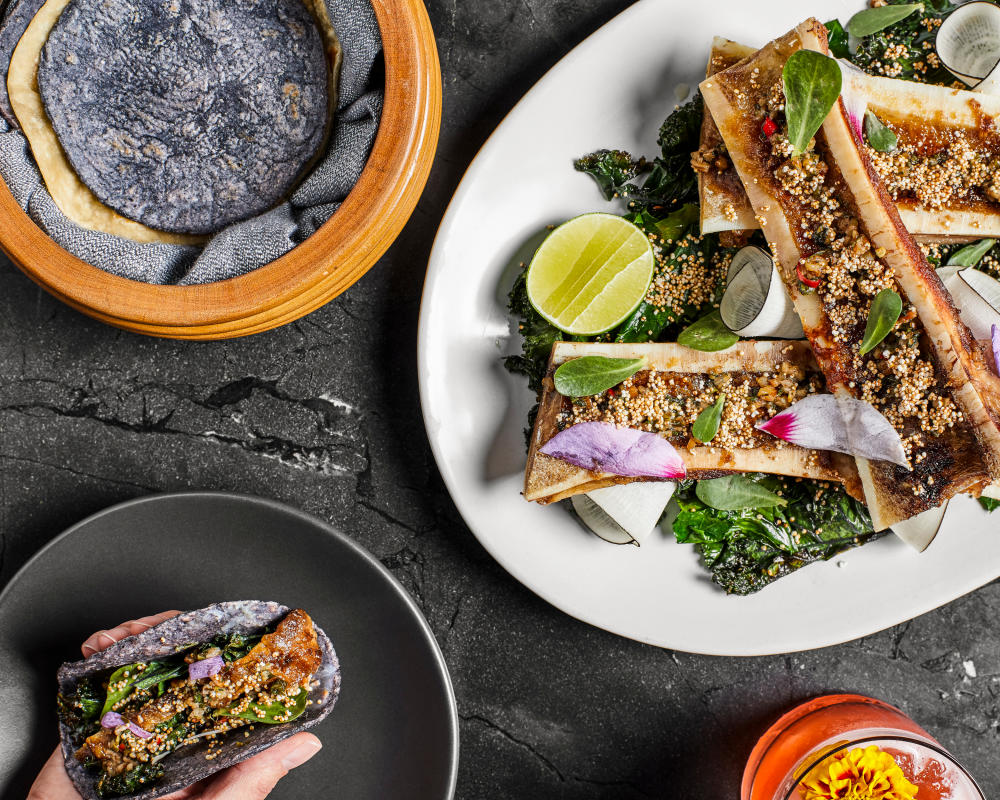 Comedor. Credit Hayden Spears.
3. Comedor is a stunning modern Mexican restaurant in downtown Austin serving cutting-edge cuisine. Start with an inventive appetizer like the bone marrow tacos laced with smoked butter, followed by the Spanish octopus served with black garlic mole and quinoa. A dessert favorite is the bitter chocolate tamal sided with ice cream rolled in sesame seeds and crisped rice.
4. Vaquero Taquero is serving up its street-style tacos in a new brick-and-mortar restaurant in the historic Hyde Park neighborhood. Order the signature taco al pastor, made with flame-seared pork carved directly from a vertical fire spit and wrapped in a warm homemade tortilla, garnished with a roasted pineapple slice, cilantro, onion, salsa and fresh avocado crema.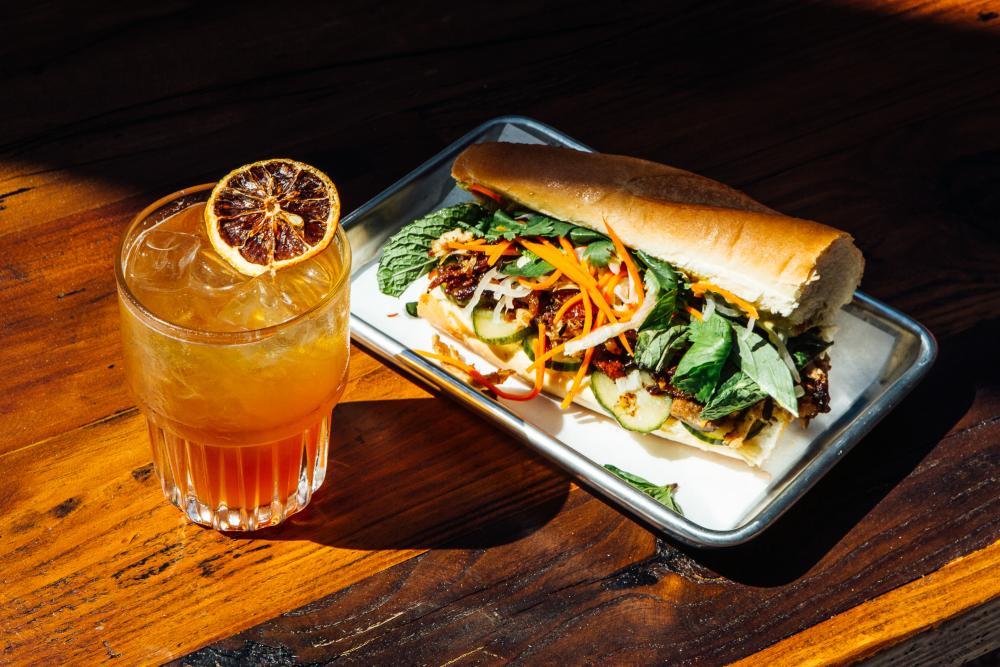 Lefty's Brick Bar. Credit Mackenzie Smith Kelley.
5. There are two exciting restaurants to check out at the new ARRIVE East Austin hotel. Lefty's Brick Bar is a casual all-day spot that mixes Cajun and Asian flavors, as seen in the banh boys–sandwiches that are a hybrid of Vietnamese banh mi and a Cajun po' boy stuffed with pork, chicken, seafood or vegetables.
6. Also at ARRIVE, Vixen's Wedding serves intensely flavorful eats inspired by the foods of Goa, India and Portugal. Try the pork ribs vindaloo with coconut salad and picked onion or the piri-piri chicken accompanied by new potatoes, wild spinach and peanuts.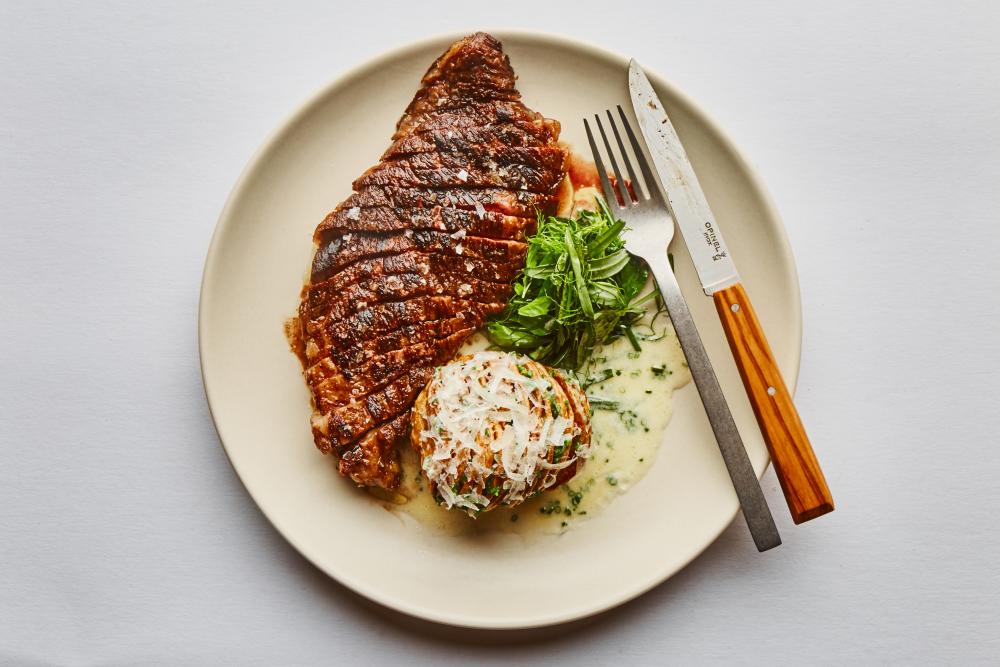 Carpenters Hall. Credit Alex Lau.
7. The boutique Carpenter Hotel, set among a grove of pecan trees at the edge of Zilker Park, is home to the hip Carpenters Hall restaurant that's open for breakfast, lunch and dinner. Sample comfort foods like the migas breakfast tacos or order the chicken schnitzel for two for dinner, prepared by James Beard Award-nominated chef Grae Nonas.
8. Homemade Italian is the name of the game at L'Oca d'Oro. Your entire table can do a tasting of the house-made pastas (including chilled buckwheat spaghetti) or opt for an entree like the dry-aged pork chop served with fried okra flowers and pickled hot peppers. Don't miss the tiramisu spiked with dark rum for dessert.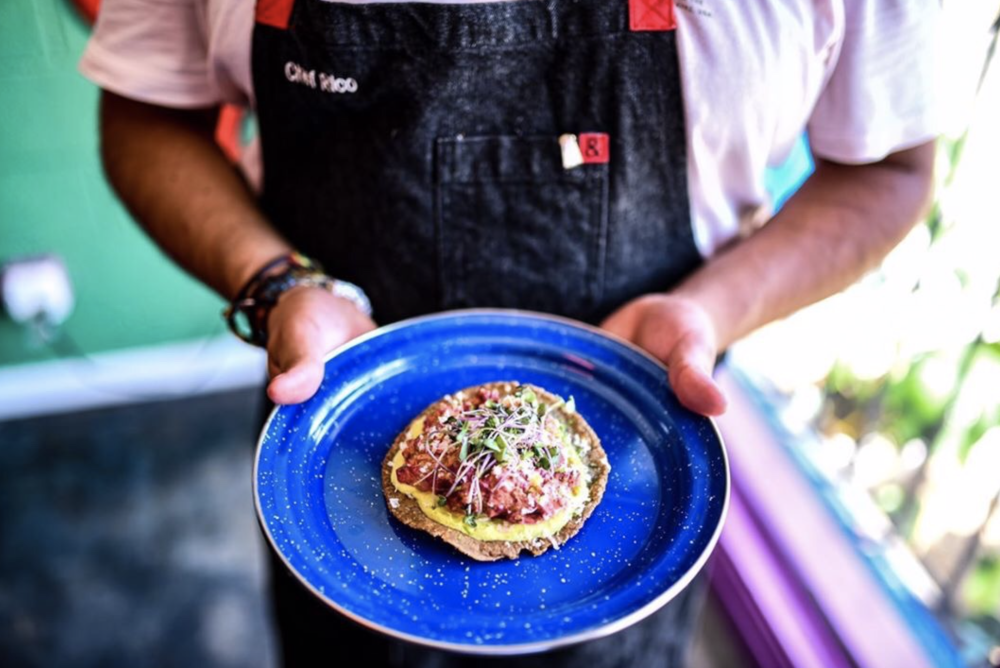 Nixta Taqueria. Credit Jacob Lerma.
9. The casual, counter-service Nixta Taqueria specializes in serving handmade corn tortillas. Choose from tacos and tostadas with fillings like marinated yellowfin tuna and roasted sweet potatoes, or seasonal ingredients such as smoked Japanese eggplant. For dessert, take an avocado paleta to go.
10. ATX Cocina is focused on clean, modern Mexican dishes and processes its own masa in-house, sourcing its heirloom corn from small family farms in Mexico. Try the duck carnitas with pickled fruit and lemongrass-habanero-avocado salsa. And be sure to order a craft cocktail or hand-shaken margarita, made with organic agaves and curated tequilas.

Nervous Charlie's. Credit Shana Berenzweig.
11. Stop by Nervous Charlie's for breakfast or lunch, where you'll find bagels and cream cheese sandwiches made with real deal ingredients flown in from New York City. Breakfast options include a traditional bagel with Acme lox, scallion cream cheese, red onions and capers. For lunch, try The Big Apple sandwich layered with turkey, sliced apple, brie cheese and honey mustard.
12. Stop by the Spicy Boys food truck, parked on the Zilker Brewing Co. patio. Try Pan-Asian eats like boneless wings made with crispy fried chicken thighs (substituted with cauliflower for vegetarians) and choose from sauces like the citrus-miso or Thai BBQ. Or sample the Malaysian chicken-yellow curry roti, paired with a Marco IPA.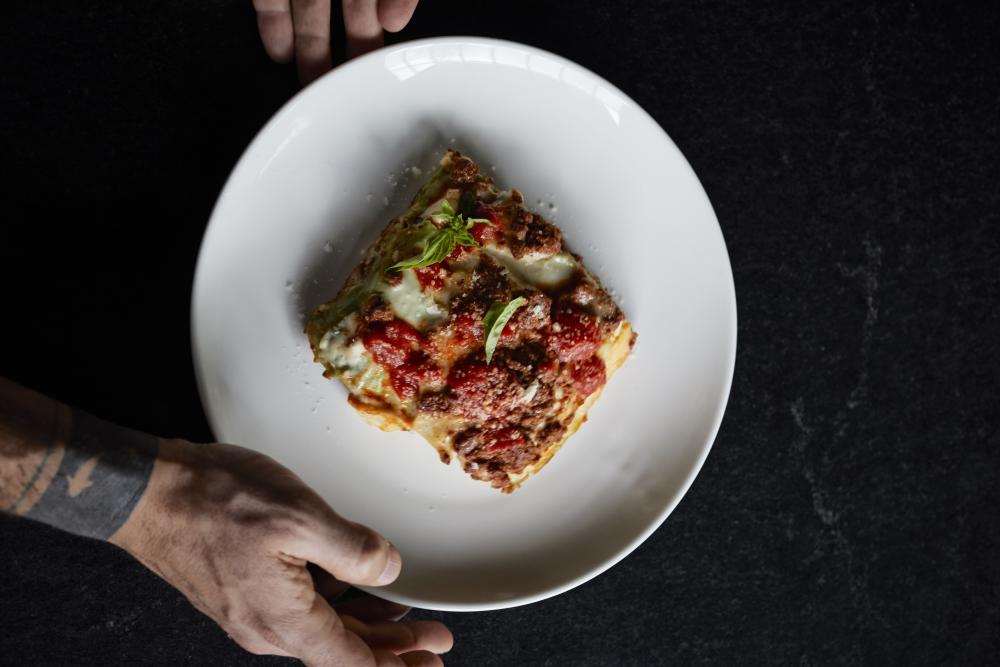 Il Brutto. Credit Jody Horton.
13. Il Brutto is a neighborhood spot serving Italian classics with a twist. Start with the crostini topped with buffalo mozzarella cheese, then move on to a pasta like the squid ink tagliolini with fresh clams and mussels, or try the lamb with fried artichokes, raspberry coulis and salsa verde. Be sure to order a glass of the house-made limoncello.
14. Snag a spot at the counter in the storefront Uroko. The new fast-service Japanese restaurant focuses on temaki (hand rolls) and omakase. Uroko offers hand rolls with fillings like tuna and grilled salmon during select hours, a reservation-only omakase sushi menu with creative nigiri pieces like sea urchin served on Friday and Saturday nights, and sushi classes on Thursday evenings.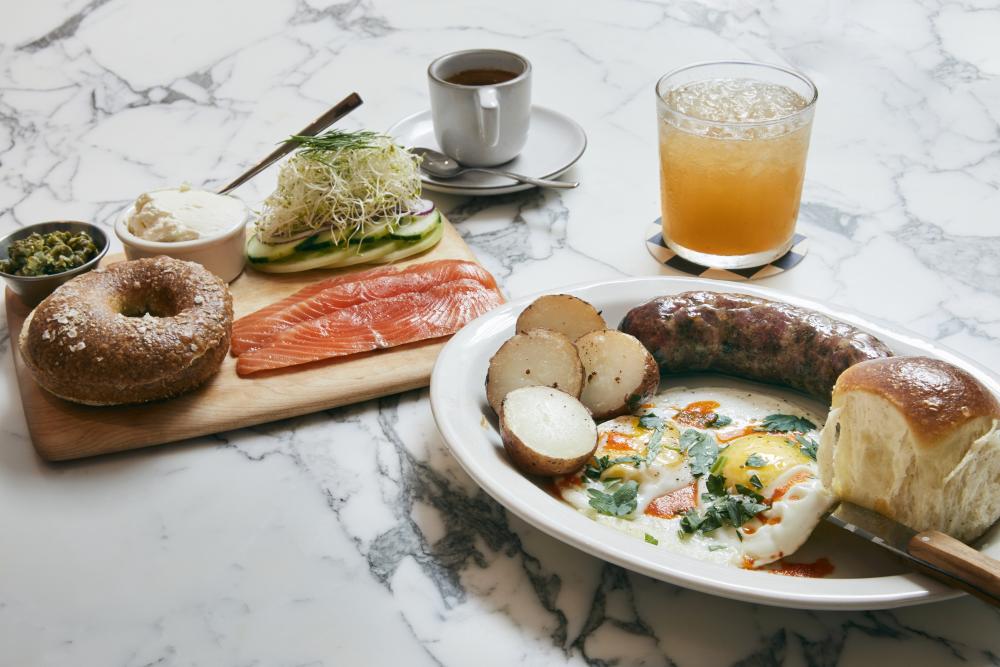 Swedish Hill. Credit Matt Harrington.
15. Swedish Hill is a combination cafe, bakery and deli that offers an all-day menu, along with a Friday evening Market Dinner menu that changes weekly. Try the Italian-spiced rotisserie chicken or house pastrami sandwich on rye bread. A recent Market Dinner featured Wagyu New York strip steak with roasted pear for dessert.
Discover even more Austin restaurants and plan your trip today!