Not to be confused with its louder sister, West Sixth Street has developed its own upscale personality. It's a prized destination for decadent dinners, craft beer, sporting events, shopping and nightlife. With 24-hour diners, eclectic boutiques, independent book and record stores and the occasional pedal-powered beer pub bike crawl cruising by, make time to explore the Market District and West Sixth Street area in Austin.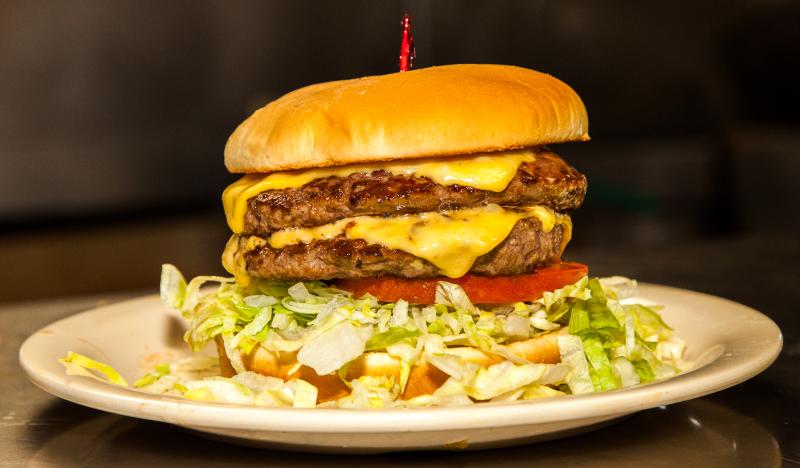 Hut's Hamburgers. Courtesy of Matthew Fuller.
DINING
Hut's Hamburgers and Frank & Angie's: The long-standing duo never goes out of style thanks to juicy burgers - go on a Wednesday for a 2 for 1 deal - and piping hot Sicilian-style pies served up since 1994.
Wu Chow: Dim sum service in a sleek setting makes this a must for authentic Chinese fare.
Boiler Nine Bar + Grill at Seaholm: Ever had dinner in a refurbished power plant? Give it a go in the four-story restaurant that boasts a rooftop observation deck and subterranean lounge.
Fresa's: Step right up or drive right through for wood-grilled chicken, tacos, dips, chips and refreshing aguas frescas.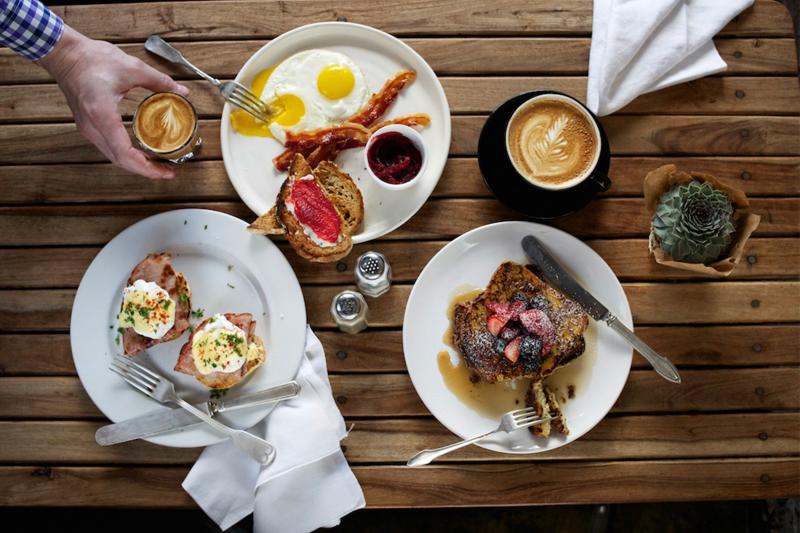 Courtesy of Walton's Fancy & Staple.
Walton's Fancy & Staple: Stop by for brunch or lunch to enjoy a decadent salad or sandwich. Or, curb your sweet tooth with a huge selection of pastries and sweets.
24 Diner: This sustainably and locally sourced diner with wine and craft beer, open 24 hours is famed for their chicken and waffles.
Sophia's: Walk into the cozy basement restaurant to experience fine Italian fare.
Counter Cafe: Belly up to the counter for crab cake Benedict, a pimento cheese sandwich or a massive burger.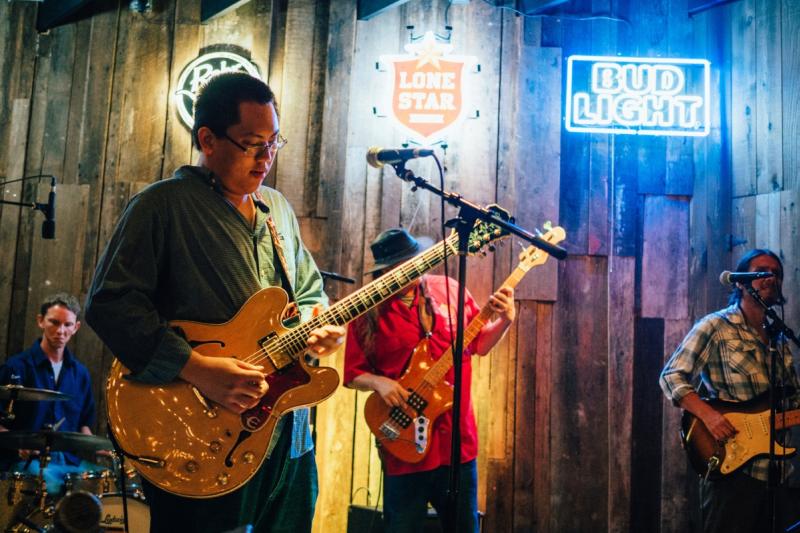 Rustic Tap. Credit Mitchell Hallmark, Found Media Group.
NIGHTLIFE
The dive bars near the West Sixth area are anything but ordinary. Raise a beer to the man in black at Mean Eyed Cat, a Johnny Cash-themed bar; two-step at Donn's Depot, built in an old train car; or hunker down in one of Austin's oldest saloons, Deep Eddy Cabaret. Dirty Bill's: Drink shotgun-style bar Dirty Bill's with an excellent jukebox and a killer michelada.
Tiniest Bar in Texas: Big draws range from live patio acts at this tiny but mighty music venue and bar.
The Original Hofbrau Steakhouse: Enjoy this casual steakhouse serving up beefy meals since 1978, then head next door for live music and life-sized pong at the Rustic Tap.
Parlor & Yard: Dedicated to heroes in sports, grab a seat inside that's shaped like a leather baseball glove or challenge your group with outdoor games like cornhole and ping pong.
Key Bar: Grab a chair on the patio and chill with a popsicle margarita while watching the West Sixth crowd.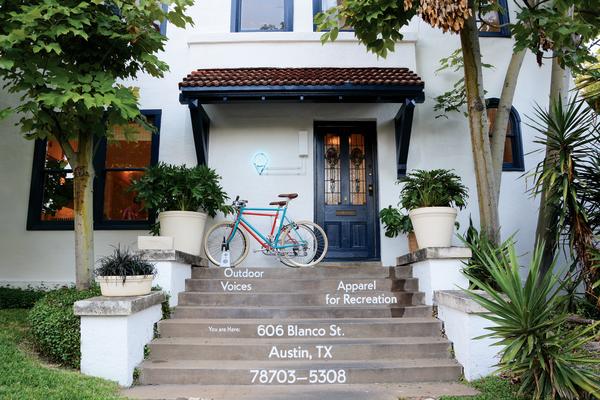 Courtesy of Outdoor Voices.
SHOPPING
Outdoor Voices: The Austin-based recreation apparel shop is the place to hit for moon juice tonics and active wear. Follow OV on social media for yoga classes on the adjacent lawn courtyard and joggers club activities.
Russell Collection Fine Art: This fine art gallery in the historic Clarksville neighborhood houses exquisite pieces by world renowned artists ranging from Pissarro to Picasso.
Waterloo Records: Shop new era vinyl as well as vintage, and catch an occasional live daytime tune from local performing artists.
Katie Kime: Shop aspirational lifestyle goods for decor and closet at this highly styled boutique.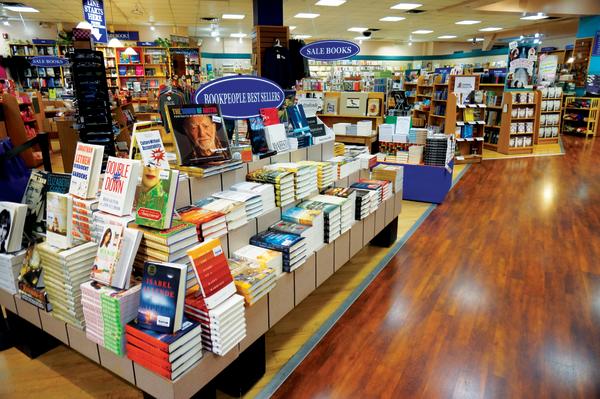 Courtesy of BookPeople.
BookPeople: Signings and readings from revered authors, yoga and story time for kids and an in-house coffee bar make this two-story stories mecca a don't-miss for literary lovers.
Whole Foods Market: The flagship location of the eco-conscious grocery concept spans 10,000-square feet and offers local tastings and education on food and wine, as well as a skating rink on the roof during the winter.
Billy Reid: A mecca for the well-dressed Southern gent and lady, here you'll find everything from suits and streetwear to accessories with heirloom potential.
Fortney Home: Stop in to browse or buy at this eclectic emporium of furniture, yard art and curiosities.