The Formula 1 Aramco United States Grand Prix race returns to Austin, Texas in 2021 and is ready to welcome fans back, October 22-24, 2021, at Circuit of The Americas (COTA). Here's what you need to know before you go.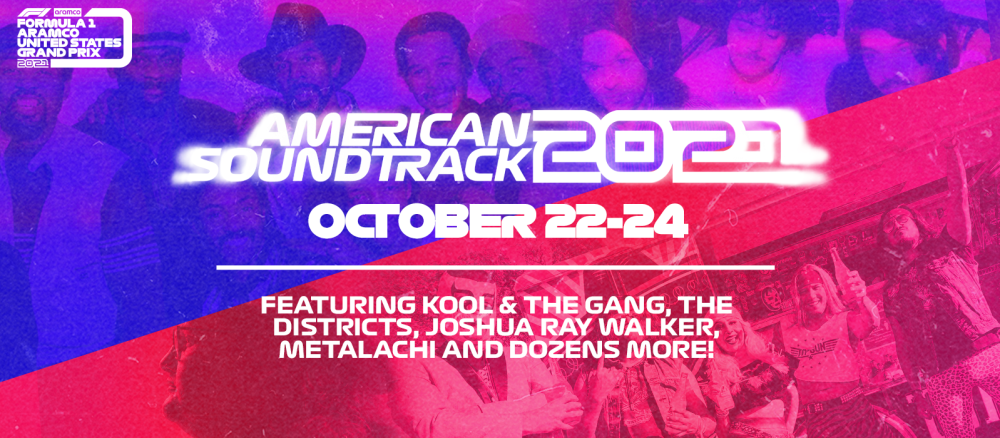 Live Music & Food
The world's premier motorsport series will intertwine with a variety of exciting performances and festivities for the entire family, evolving COTA into the ultimate American Soundtrack for the race weekend. There will be numerous stages around the track with over 20 live music performances throughout the weekend, featuring performances by national acts and renowned local artists. The weekend festivities also include headline performances that you won't want to miss. Grammy award-winning American musical duo, Twenty One Pilots, will bring their energetic live sets to the Super Stage on Friday night; Rock and Roll Hall of Famer Billy Joel, "the piano man," is set to close out Saturday night with an electrifying performance; and Kool & The Gang will wrap up the weekend performing their chart-topping hits after the final race on Sunday night.
The COTA Culinary Experience will feature five unique food villages with over 30 restaurants, showcasing the best of Texas cuisine. From tacos and barbecue to homemade biscuits and other Austin favorites, there will be something for everyone to enjoy all weekend long. Race fans from all over the world can take a food tour through Texas, with each restaurant offering 2-3 menu items for guests. A few highlights include the famous biscuits from Little Ola's, bite sized cookie creations from Cookie Rich, Tex-Mex from Eldorado Café, smoked meats from Micklethwait, sausage and schnitzel from East Tiger, sweet treats from the beloved Amy's Ice Creams, and much more.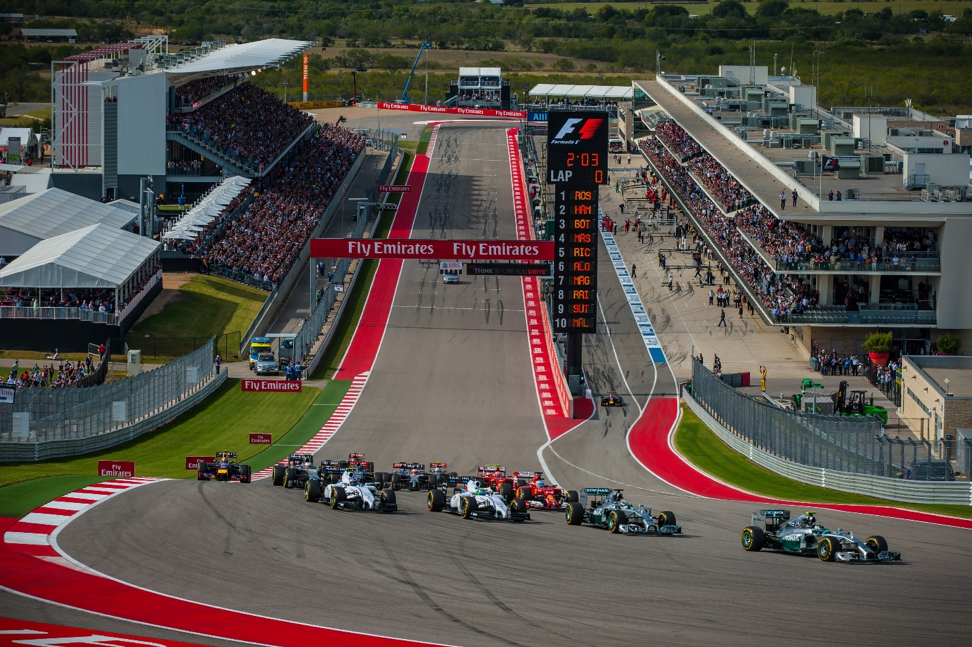 Courtesy of Circuit of The Americas.
Tickets & Transportation
Although 3-day passes are sold out for the 2021 F1 race weekend, you can still score some Friday-only single day tickets. If you already have your passes, 3-day ticket packages include access to concerts, Friday practice sessions, Saturday practice and qualifying sessions, and the Sunday Grand Prix.
Wondering about parking or traffic? All parking spots are sold out, but COTA has you covered with shuttle service throughout the weekend, in partnership with CapMetro. Shuttle passes are available each day with two drop-off locations to choose from. Purchase the Front Gate Shuttle pass for the closest drop off point to the Circuit, starting at $40 per day, or go with the Drop & Walk Shuttle pass that will set you at the McAngus lot which is about a 10 minute walk to the Grand Plaza, starting at $20 per day.
To enter a COTA-operated, indoor ticketed space with a capacity of more than 50 people, guests must provide printed proof of a negative COVID-19 Rapid Test, taken after October 20. 
Masks are not required but recommended. Learn more about COTA's current protocols for the event at circuitoftheamericas.com/f1/covid-19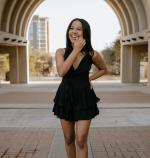 Contributed by Brooke Lewis.
Brooke Lewis is a copywriter and a recent graduate from Texas State University where she was a major in Advertising. As a new resident to Austin, she strives to find new food, music, and nightlife spots every weekend. You can find her work at brookelynnlewis.weebly.com or connect with her on LinkedIn at Brooke Lewis.