There are so many things that make the holiday season fun. Whether you're in town for a convention or to celebrate the season with loved ones, visiting one of Austin's spectacular light shows should be on the agenda. Here are some of the top places to check out holiday lights in Austin this winter.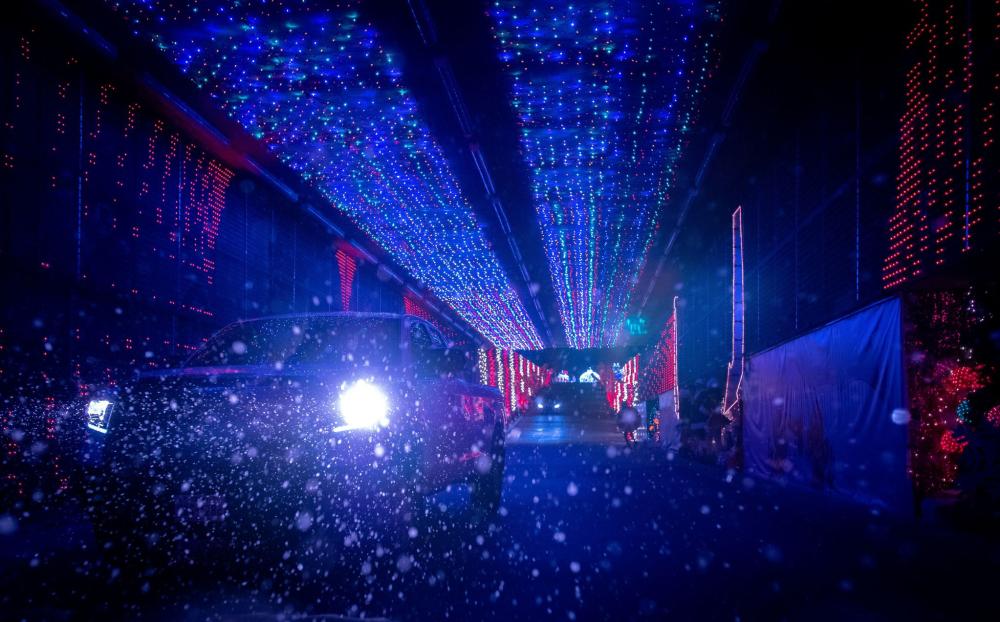 Peppermint Parkway. Courtesy of Circuit of The Americas™
November 27, 2021 - December 23, 2021
All is bright at Fairmont Austin. The hotel's 7th floor outdoor space is decked with a dazzling light display. Listen to lively music and sip on cocoa during the show. 
Book your holiday cabana rental here (includes hot cocoa upon arrival). 
November 26 - December 26, 2021
Hosted at Austin's Formula 1 racetrack, Circuit of The Americas™ (COTA), this one mile driving route follows characters Pepper and Mint on an adventure through a display of over 6 million lights. Visitors can also experience rides, food trucks, and a meet and greet with Santa at the end of the trail. 
Reserve your ticket here.
November 27 - December 31, 2021
What started out as a humble gathering in 1965 is now a community-wide celebration of the unique qualities that make Austin such a special destination. The Trail of Lights features over 2 million lights, 40 displays, and a ton of holiday activities. 
Reserve your vehicle pass in advance here.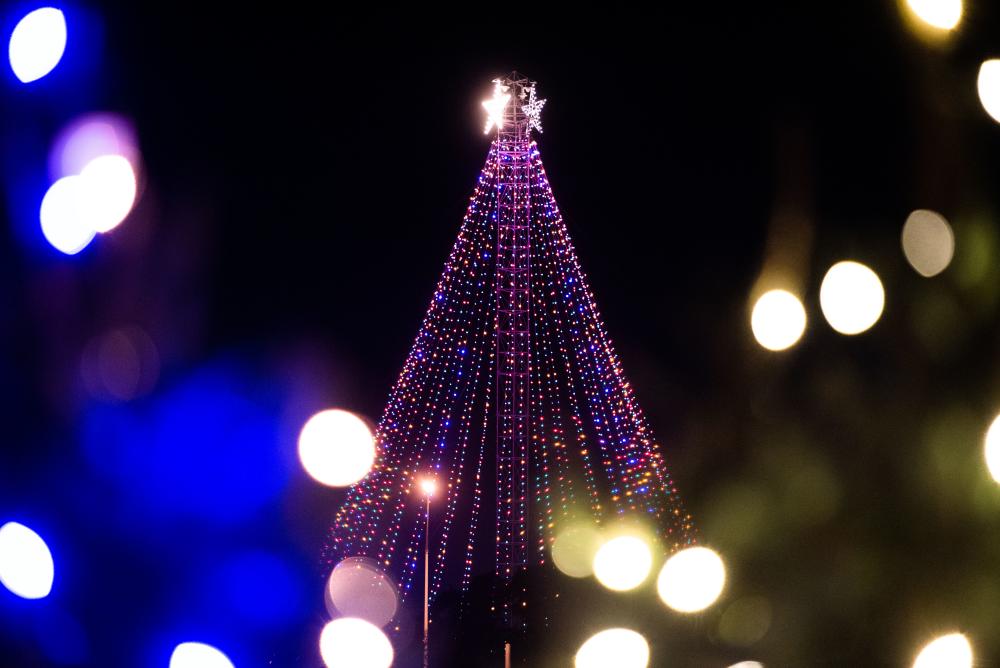 Zilker Holiday Tree. Courtesy of Austin Trail of Lights
November 27, 2021 - January 1, 2022
Situated in Zilker Park, Austin's beloved Zilker Holiday Tree stands at a staggering 155 feet tall and is fashioned around one of Austin's last standing Moonlight Towers. This giant display is appointed with a 10 feet wide star and over 3,000 multicolored lights. The tree turns on nightly at 6 pm. 
Viewing is free and open to the public.
November 27, 2021 - January 6, 2022
View a stunning and immersive light display at Mozart's Coffee Roasters, just on the bank of the Lake Austin waters. Sip on great coffee and listen to live music as lights dazzle in the sky and reflect on the water. Once you've got your fill of lights and caffeine, stop at their Bavarian marketplace for a treat on the way out. 
Reserve your spot here.
December 1-31, 2021
Check out the one-of-a kind outdoor entertainment spot located in Dripping Springs, transformed to a winter wonderland for the holiday. View over half a million tree lights and 20 large holiday displays situated throughout Dreamland's 64 acres. There will also be a pop-up ice skating rink experience with daily admissions for kids & kids-at-heart. As always, guests will have access to Dreamland's regular attractions like the outdoor art gallery, miniature golf course, and pickle ball courts.
View hours and directions here. 
December 1, 2021 - January 3, 2022
Experience spectacular holiday lights against Omni Barton Creek Resort and Spa's Hill Country back drop. Open from 5-9 pm nightly, this trail is fun for the whole family. End with a game of glow-in-the-dark mini golf at Santa's Magical Toy Ship. 
View the resort's other holiday activities here.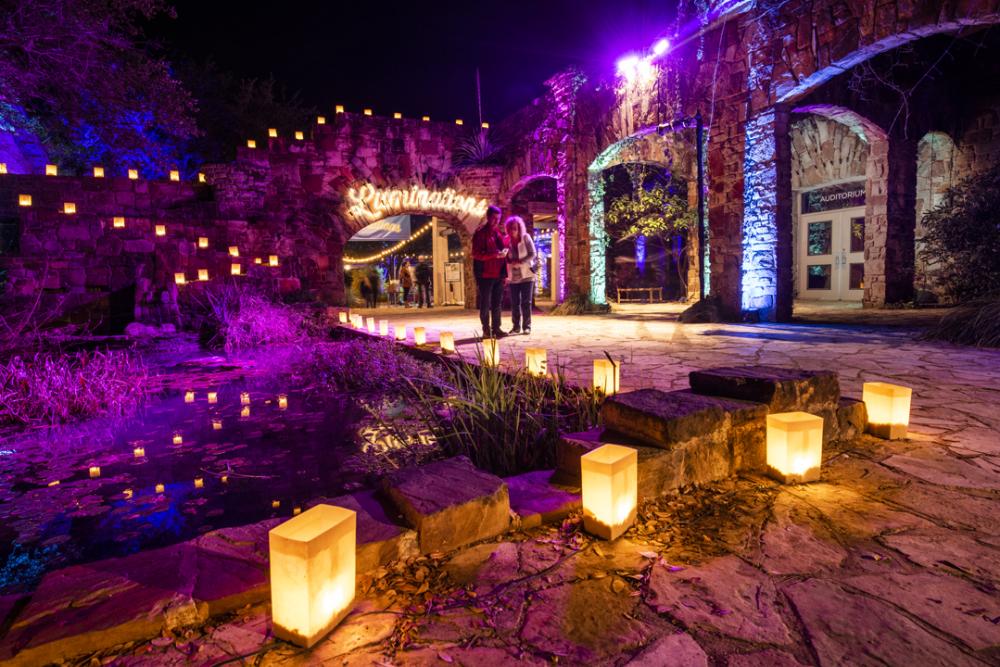 Lady Bird Johnson Wildflower Center. Credit Theresa DiMenno
December 2, 2021 - January 30, 2022
Gaze at glowing displays amongst the Texas wildflowers at Lady Bird Johnson Wildflower Center. Try out seasonal food and drink features while enjoying thousands of small and large luminarias - Christmas lanterns traditionally consisting of a votive candle set  in a small paper bag - and the amazing hideouts in Fortlandia. 
Reserve tickets in advance here.
December 4, 2021
Start your holidays downtown with the annual Downtown Holiday Stroll. Sing-along to holiday classics while the Downtown tree lights up the city scape. The evening will close out with live music from Austin quintet, Los Coast. 
Event is free and open to the public.
Looking for more holiday entertainment? Check out our guide to holidays in Austin.