Once an old warehouse district, The Yard is a brand new 150,000-square foot complex that has been re-purposed as a collaborative space for local manufacturers and retailers. The Yard brings good brews, bites and more to South Austin.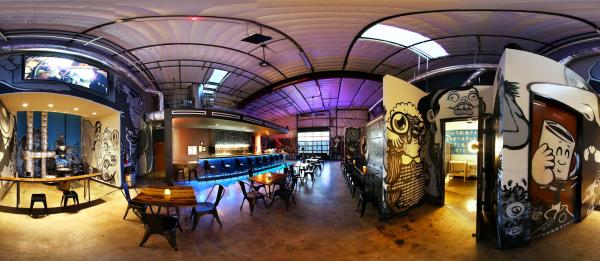 Courtesy of Spokesman.
Spokesman: With a selection of local Austin beers on draft at all times, Spokesman has your brew bases covered. Looking for something more caffeinated? Spokesman also offers a coffee menu that gets right to the point. Don't forget to check out their themed days which offer drink discounts to those who participate.  
St. Elmo Brewing Company: Founded in 2016, St. Elmo is all about quality beer and breaking down barriers. The community-centered brewery offers a variety of unique beers, which guests can enjoy by the pint, flight or party keg. Weekly events can be found on their website including live music spanning every genre from Afrobeat to bluegrass, flea markets, group workouts and more.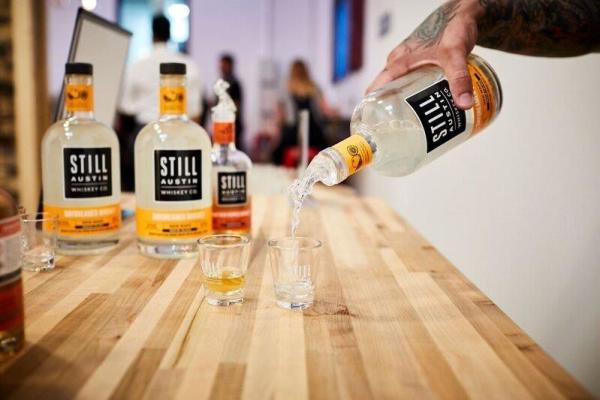 Still Austin Whiskey Co.: As the first whiskey distillers within the city limits since Prohibition, Still Austin takes their role seriously. Opening in September 2017, the distillery will offer tours and tastings, and even allow guests to distill their own barrels of whiskey during their visit.
Wooly's Beach: Wooly's brings the sand to the city. Starting September 2017, grab a group of friends and rent out a volleyball court or join one of Wooly's weekly fitness classes and explore the beach baller you've always wanted to become. Looking to entertain? Rent out the space for your next event or party.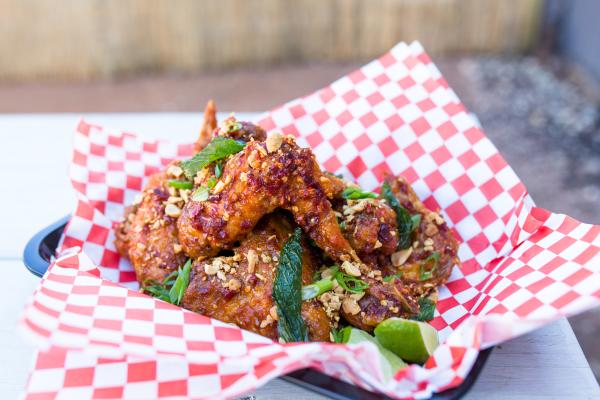 Soursop sambal wings. Credit Nicolai McCrary.
Soursop: A food truck parked in St. Elmo's beer garden, Soursop offers a Southeast Asian-inspired menu carefully crafted to compliment St. Elmo's brews. Popular culinary creations such as the panang eggplant and sambal wings have earned owner and chef, Teddy Bricker, rave reviews for his restaurant on wheels. 
SUP ATX: Tried stand up paddle boarding on Lady Bird Lake and can't get enough? Credited with popularizing the recreational sport, SUP ATX is an Austin staple. With a brand-new show room at The Yard, SUP ATX brings you a variety of boards to help solidify your SUP-addict status. Even Pierce Brosnan is a fan!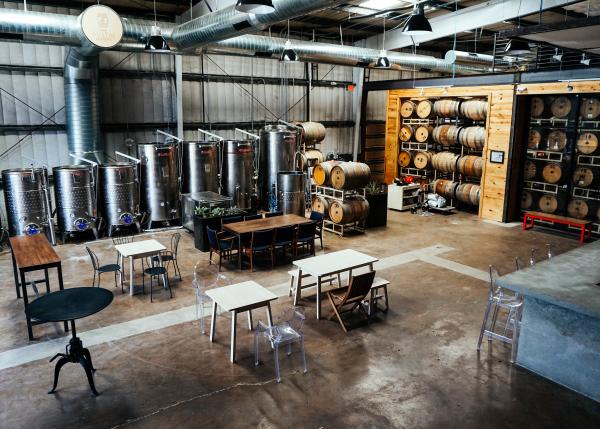 Tasting Room, The Austin Winery. Credit Amadeo Garcia.
The Austin Winery: Established in May 2014, The Austin Winery was the first full production winery within the Austin city limits. Visitors are welcome to tour the winery and sample wines in the tap room. At the end of their visit, guests can purchase bottles and barrels of their favorite wines to enjoy back home.
Contributed by Nicole Zielinski, Visit Austin Marketing Communications Intern.