Thousands of artisans of all crafts and styles call Austin, TX home, and you can view their works around town year-round. We've got your guide to some of the city's best arts events on the Austin Insider Blog. You'll get to live like locals, and maybe even take a piece of Austin back home with you.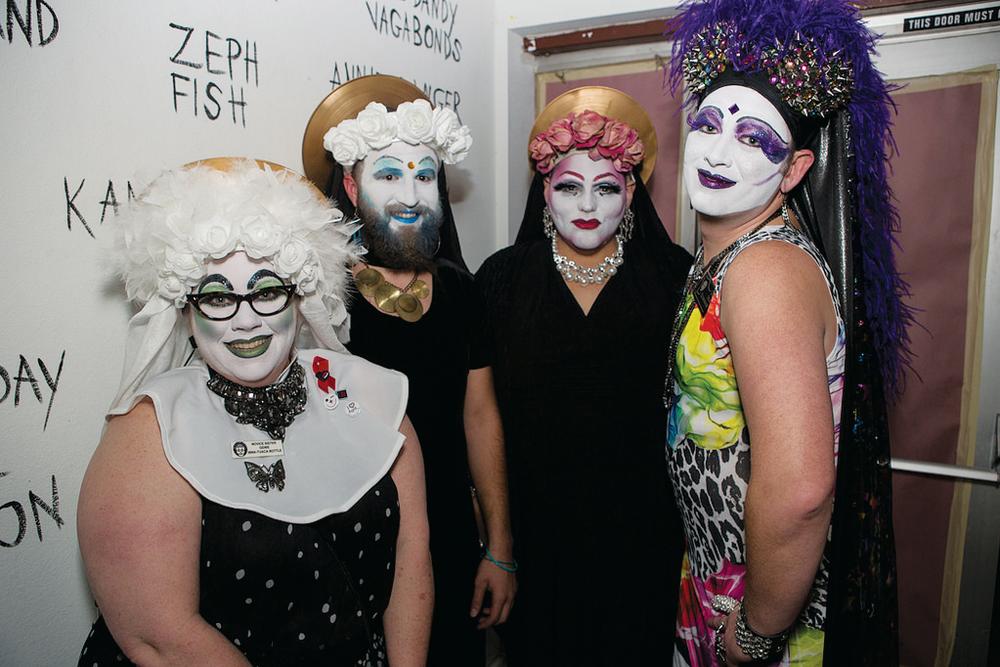 Courtesy of OUTsider Fest.
February
OUTsider Fest
Various Locations
OUTsider is an Austin-based transmedia nonprofit that celebrates the bold originality and creative nonconformity of the LGBTQ+ communities through the presentation of provocative, overlooked and out-of-the-box film, dance, theater, performance art, music, writing and visual art.
outsiderfest.org
March
Blanton Block Party
Blanton Museum
The Blanton Block Party is the perfect fusion of live music and world-class art, providing outdoor family art activities, local food and tours throughout the day.
blantonmuseum.org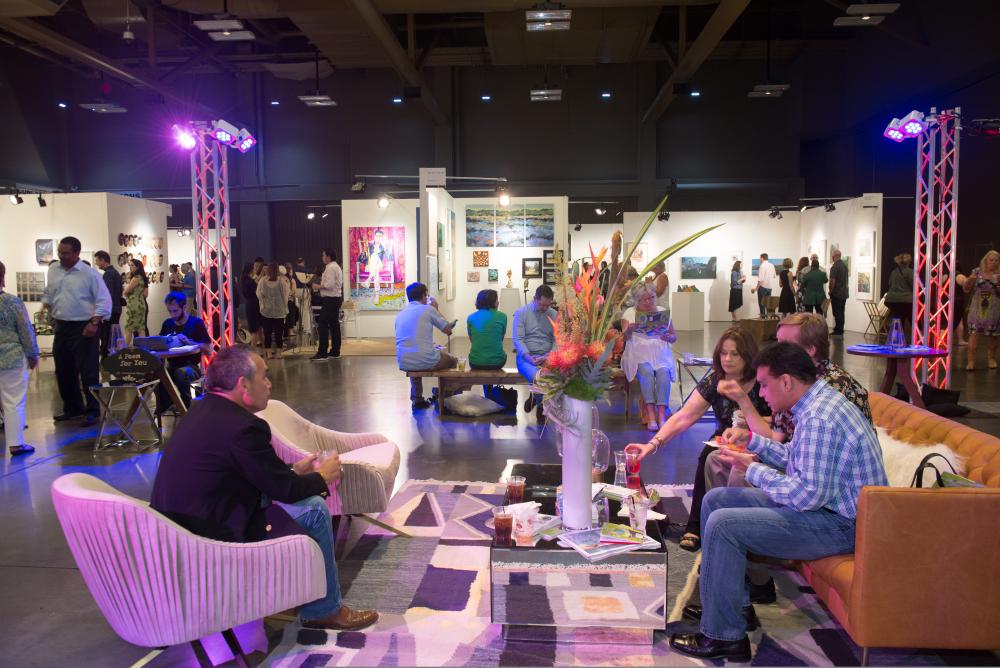 Art City Austin. Credit Sandy Carson, courtesy of Art Alliance Austin.
April
Art City Austin
Palmer Event Center
Art City Austin returns in 2018 for its 68th year April 13th – April 15th, transforming the Palmer Events Center pavilion into an al fresco art block party. Over the course of the weekend, Austinites can hang out and connect with over 100 local and visiting artists from around the world, while also viewing in large-scale installations, art activations and fine art performances throughout the weekend.
artallianceaustin.org/artcity
April
Chingona Fest
Hops & Grain Brewing Company
Chingona Fest ATX was created to unite fellow chingonas through music, food and art, while supporting the advancement of young women of color.
hustleforthecause.com/chingonafestatx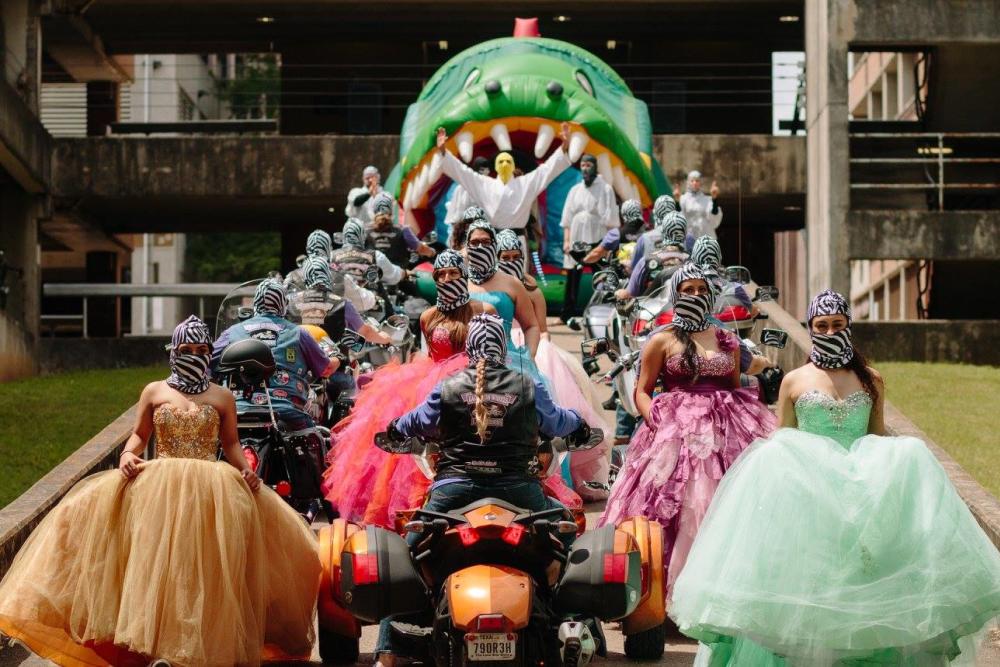 Courtesy of Fusebox.
April
Fusebox Festival
Various Locations
What began as a largely underground event 14 years ago, has grown into a city-wide celebration featuring artists from all over the world.  Artistically, the festival is rooted in liveness. The performances, parties, meals and discussions leverage and celebrate the potential of the live situation.
fuseboxfestival.com
April
Austin Reggae Fest 
Auditorium Shores 
The Austin Reggae Festival raises money for the Capital Area Food Bank through three days of fun-filled reggae music from around the world. The fest also features more than 50 vendors selling food and art, and that's a great reason to plan a weekend road trip.
austinreggaefest.com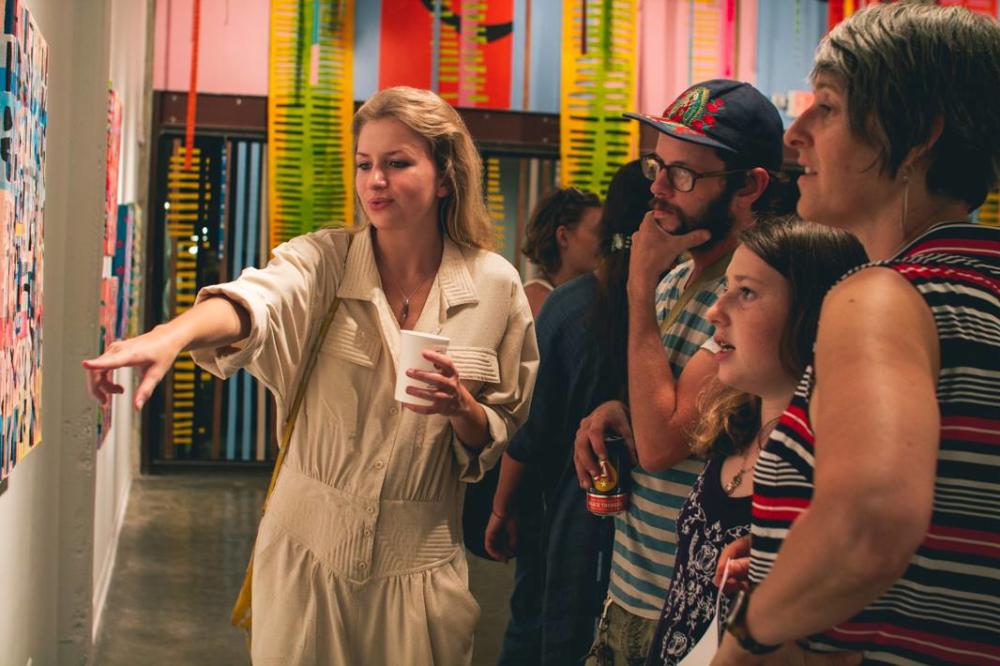 Courtesy of Big Medium.
May
WEST Austin Studio Tour
Various Locations
Big Medium's West Austin Studio Tour (WEST) is a free, annual, self-guided art event spanning two weekends in May. WEST provides opportunities for the public to meet the artists and artisans of Austin in their creative spaces.
west.bigmedium.org
May
Cine Las Americas International Film Festival 
Various Locations 
The Cine Las Americas International Film Festival focuses on contemporary film and video from Latin America (North, Central, South America and the Caribbean) and the Iberian Peninsula. Documentaries, films and videos are made by and about Latinos living in the U.S. and around the world. The festival also features several films and videos about the indigenous communities of the Americas.
cinelasamericas.org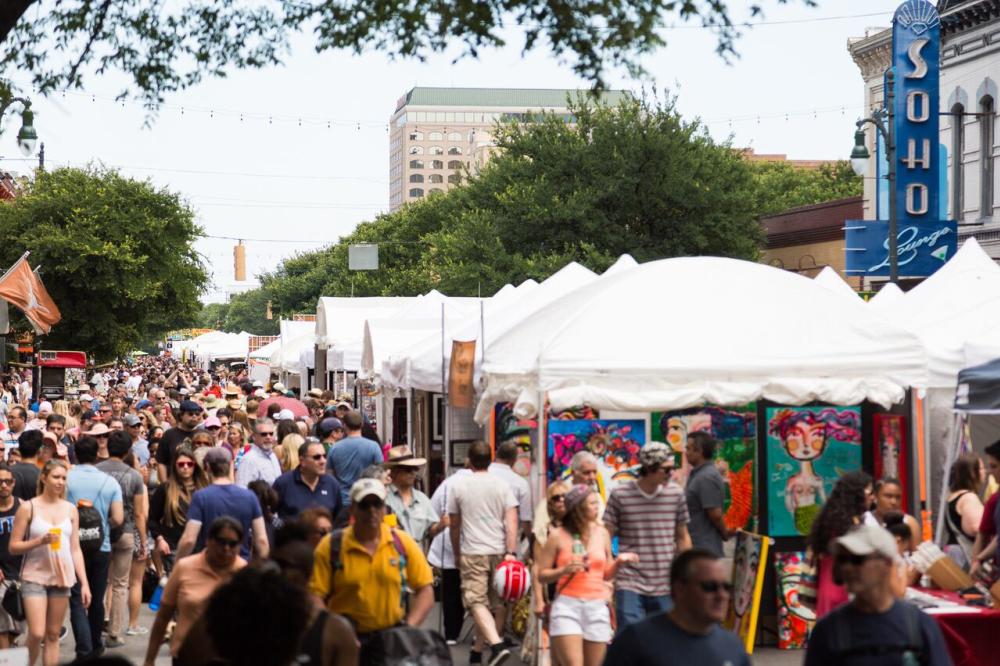 Pecan Street Festival. Credit Manny Pandya.
May (Spring) and September (Fall)
Pecan Street Fest
Historic Sixth Street
The Pecan Street Festival is a free two-day arts festival held twice yearly in downtown Austin's Sixth Street Historic District. Taking place the first Saturday & Sunday in May and the last Saturday & Sunday in September, the juried festival attracts hundreds of local and national artisans offering original handcrafted creations in a variety of mediums, from metal, wood, fiber, clay, leather, glass and stone to repurposed materials of all kinds.
pecanstreetfestival.org
October
Texas Book Festival
Texas State Capitol
The Texas Book Festival has evolved into one of the premier literary events in the country and hosts about 250 authors each year. More than 40,000 book lovers of all ages attend the Festival annually, enjoying readings, panel discussions, signings, cooking demonstrations, live music, local food, YA authors, children's activities and exhibiting vendors from across the state.
texasbookfestival.org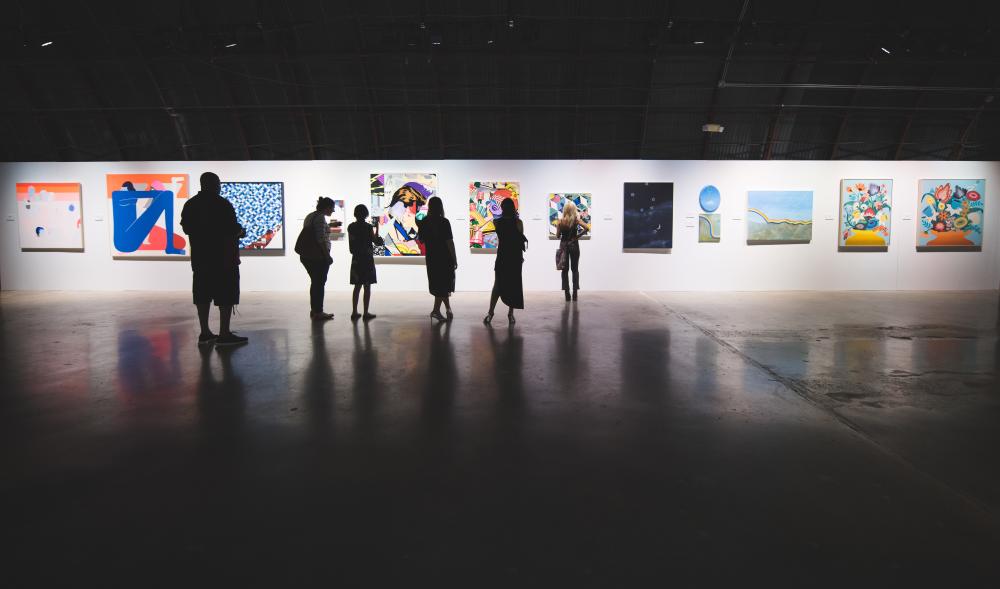 POP Austin. Credit Photo Invitro.
November
POP Austin
Various Locations
POP Austin has showcased some of the world's most talented multimedia artists.  Throughout the event, guests are given the opportunity to experience some of the best fine art, sculpture, photography, digital art, light-based art, and interactive programming.
popaustin.com
November
EAST Austin Studio Tour
Various Locations
Big Medium's East Austin Studio Tour (EAST) is a free, annual, self-guided art event spanning two weekends in November. EAST provides opportunities for the public to meet the artists and artisans of Austin in their creative spaces.
east.bigmedium.org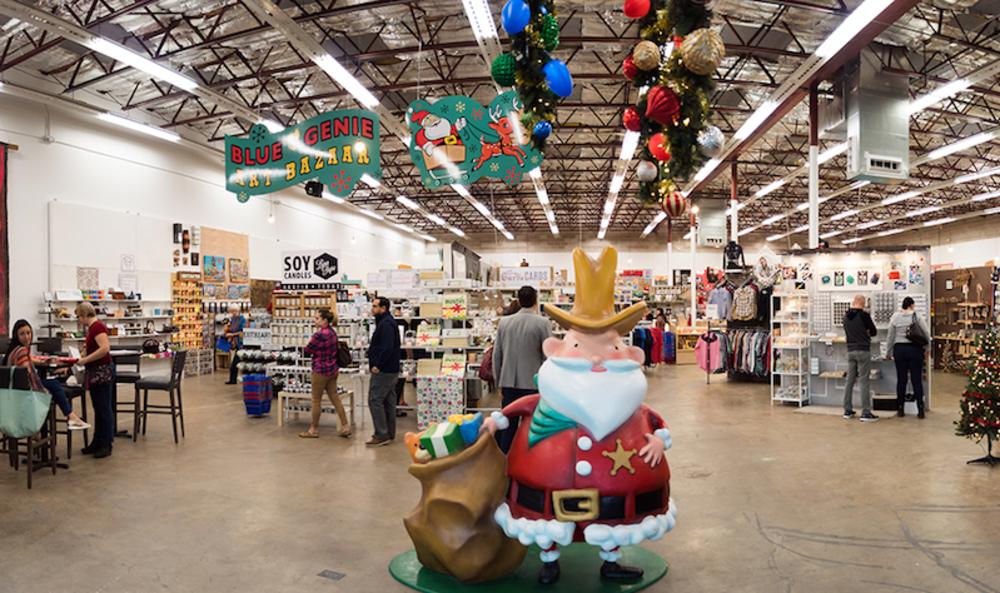 Blue Genie Art Bazaar. Credit Annie Winsett.
November & December
Blue Genie Art Bazaar 
Blue Genie Art Bazaar
The Blue Genie Art Bazaar is a fixture of the Austin holiday season. Shoppers can browse thousands of original works ranging from serious art to fun and kitschy items. A great way to buy hassle-free holiday gifts and support local artists.
bluegenieartbazaar.com
December
Armadillo Christmas Bazaar
Palmer Events Center
This holiday shopping bazaar is a fun, authentic Austin experience – for 11 days leading to Christmas, visitors can shop national and local art, handmade gifts, stocking stuffers and more while enjoying live music from the Armadillo stage and sips from a full bar. This annual tradition and cultural icon is one of Austin's longest running art and music festivals, attracting around 40,000 shoppers each year.
armadillobazaar.com
Contributed by Clarissa De Leon.