Staying in downtown Austin? Attending a conference at the Austin Convention Center? Here are some of our favorite places for Happy Hour that are within walking distance.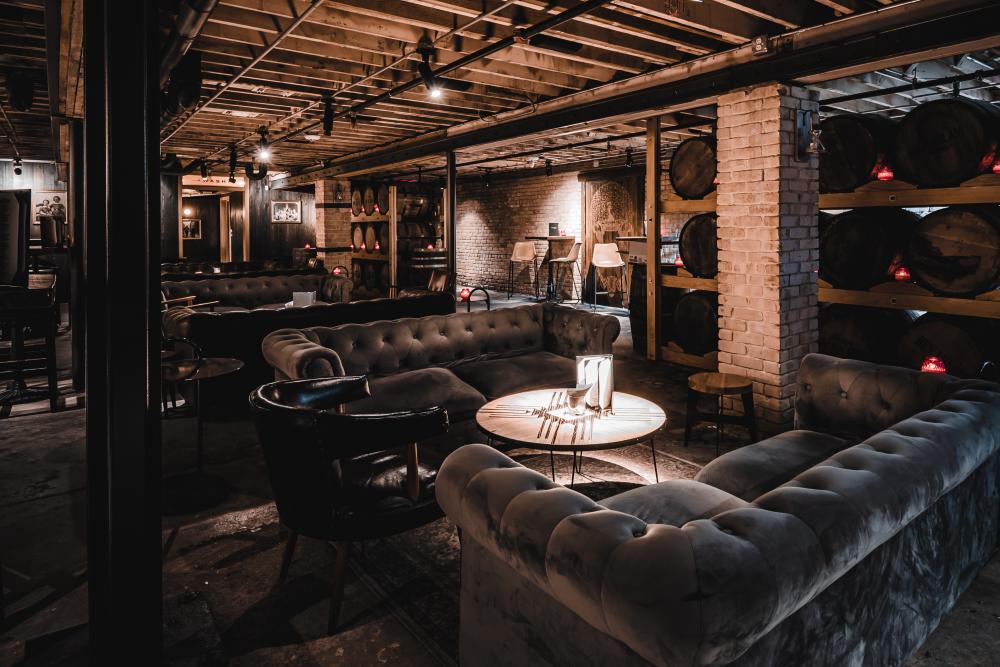 DuMont's Down Low. Credit Mario Andrade Photography.
214 W. Fourth St., Suite B
Dumont's basement setting is altogether warm, inviting and industrial. Nestled in our popular Warehouse District, this bar has quite the swagger thanks to its home in a century-old building. Lounge on the robust, comfortable furniture amongst the whiskey barrel-lined, exposed brick walls. Both the atmosphere and inventive drinks will keep you here long past happy hour!
Happy Hour details: $7 signature cocktails (including their La Blanche and Barrel Aged Old Fashioned); $6 palomas, margaritas and house wines; $5 mules, Lone Star and TW Samuels whiskeys; $3 Miller Lites and Lonestars
When: Sunday, 5 p.m -2 a.m.; Monday-Friday, 5-7 p.m.
400A W. Second St.
Located in the posh Second Street District, La Condesa serves up one of the best margaritas in town. Ask for the Margarita La Clasica. They have a full bar with an extensive tequila and mezcal list.
Happy Hour details: Half-off all alcoholic drinks in-house and to-go; brunch happy hour runs on Sundays, featuring half-off signature cocktails
When: Wednesday-Saturday, 4-6 p.m.; Sunday 11 a.m-3 p.m.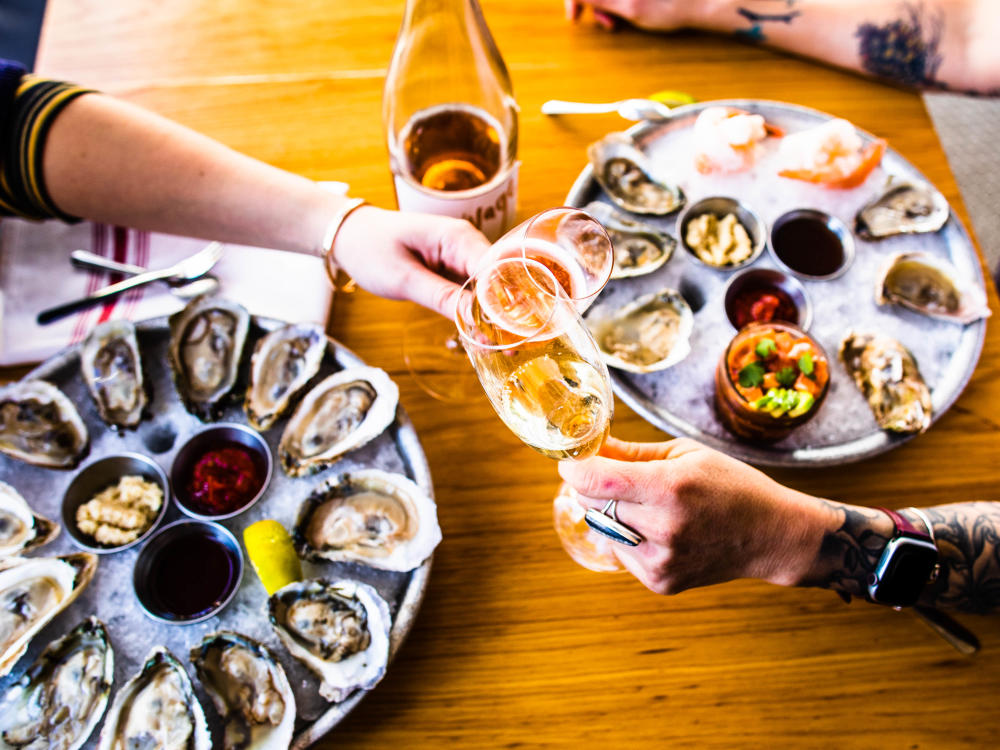 Courtesy of Parkside.
301 E. Sixth St.
Parkside, a gastro pub on Sixth Street, offers New American cuisine including an impressive raw bar—which carries as many as 16 varieties of oysters.
Happy Hour details: Half price beer, cocktails and bar food; on Wednesdays, all sparkling wine and oyster platters are half-off
When: Tuesday-Saturday, 5-6 p.m.; Wednesday, 5-9 p.m.
208 E. Fourth St.
Meaning "sin" in French, Péché is Austin's first absinthe bar. Péché offers a large selection of pre-Prohibition style cocktails, a curated wine list and French food.
Happy Hour details: Half off select food and $6 cocktails
When: Happy hour all night on Sunday and Monday;  Tuesday-Friday, 5-7 p.m.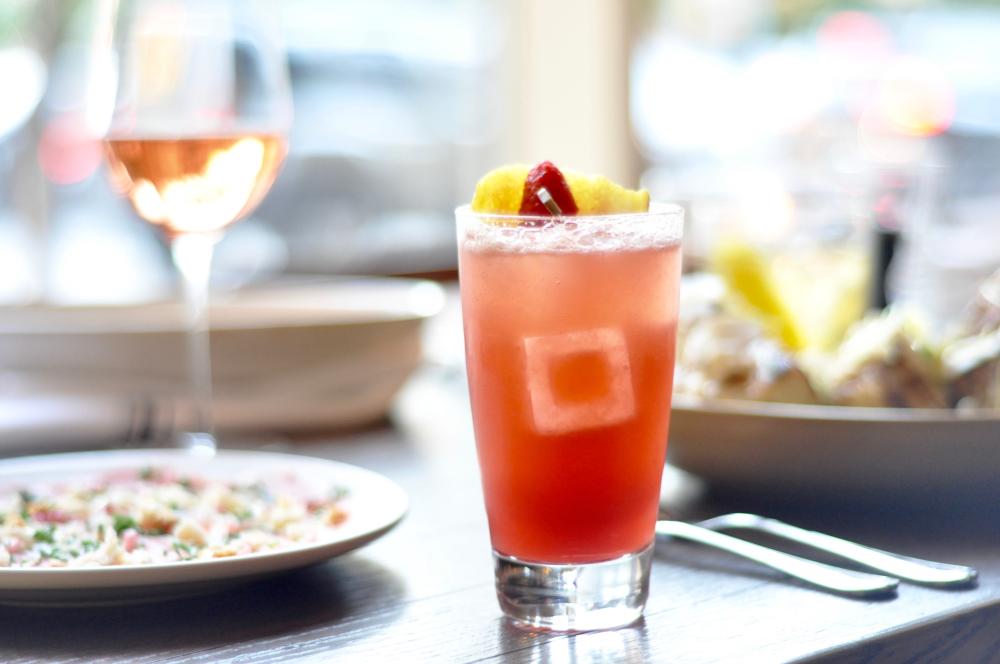 Courtesy of Red Ash.
303 Colorado St.
Located at Third and Colorado Streets, Red Ash Italia is a wood-fired-oven Italian restaurant featuring simple Italian fare: wood-fired specialties, house made pasta and family-style dishes. Some "must order" small plates during happy hour include their wood roasted vine tomatoes and burrata, wood grilled octopus and their Italian bread.
Happy Hour details: In the bar area, $2 off all cocktails, beer and wines by the glass; appetizers, salads and small pastas for $7-$9
When: Daily, 4:30-6:30 p.m.
307 W. Fifth Street, Unit B
Housed in a 1929 building, the Roosevelt Room's atmosphere is unique, classic, and modern all at once. Boasting the largest cocktail menu in the state, this cocktail bar is sure to have a drink for everyone in your party.
Happy Hour details: Eight signature classic cocktails for $9 each; $2 off wines by the glass and large fare food items; $1 off beer and small fare food items; 20% bottles of still and sparkling wine
When: Monday-Saturday, 4-7 p.m.; Sunday, 3-7 p.m.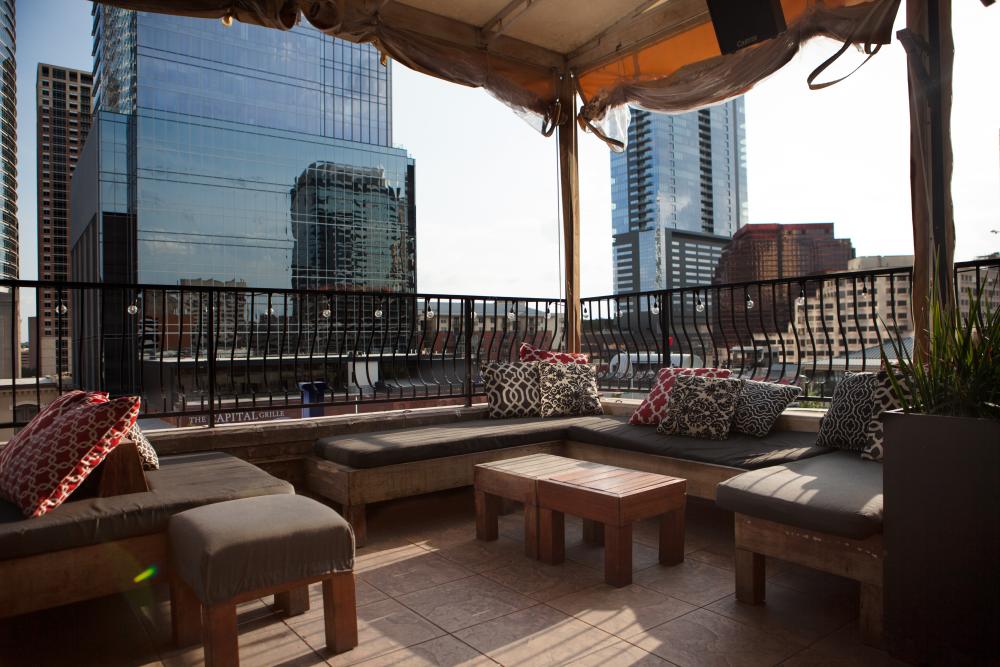 Courtesy of Speakeasy.
412 Congress Ave.
This three-level bar and lounge transports you back to the 1920s. Try one of Speakeasy's Austin-inspired cocktails like the Willie's Texas Ranch Water or Bar-B-Cue'd Manhattan. If you have time, take a walk upstairs to their famous rooftop patio for a romantic view of the downtown skyline.
Happy Hour details: $2 off specialty cocktails, beer and wine
When: All day Monday; Tuesday-Sunday, 3-7 p.m.
87 Rainey St.
Inspired by the classic Lloyd Price song "Stagger Lee," this little Rainey Street haven is a great spot for a quick drink or to kick off your night out.
Happy Hour details: $3 domestic and well drinks; $5 house wine and frozen drinks
When: Monday-Friday, 3-7 p.m.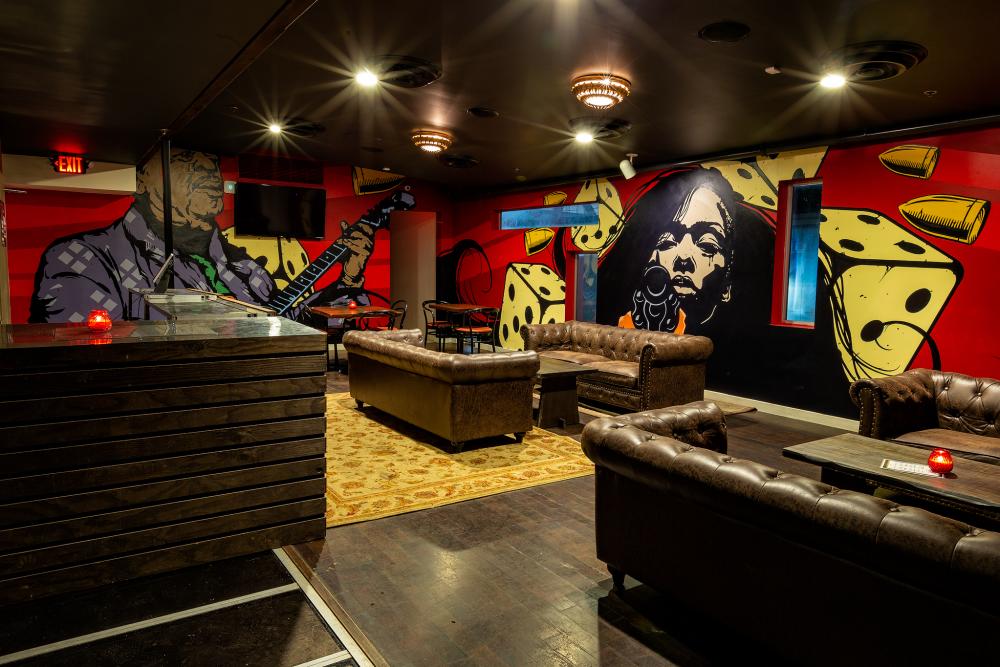 Stagger Lee. Courtesy of Mario Andrade Photography.
315 Congress Ave.
Swift's Attic is located above the iconic Elephant Room jazz lounge, on the second floor of a historic Austin building that was once the home to Swift's Premium Food Co. Their menu is creative and fun, making Swift's a top spot for happy hour with friends.
Happy Hour details: $6-$8 specialty cocktails; $5 select wines; $2 select beers; amazing selection of delicious small plates
When: Monday - Friday, 4 - 5:30 p.m.
If you don't want your Happy Hour fun to end, extend the night by jamming out at one of our live music venues. Check out our extensive venue guide to find a live music spot near your happy hour hangout.
*Specific Happy Hour details subject to change