West Austin is known for its rolling hills, scenic hiking trails and beautiful residential architecture, but it also boasts a few live music gems that provide residents and visitors alike with seemingly endless amounts of fun and entertainment. Check out a few of West Austin's best music venues.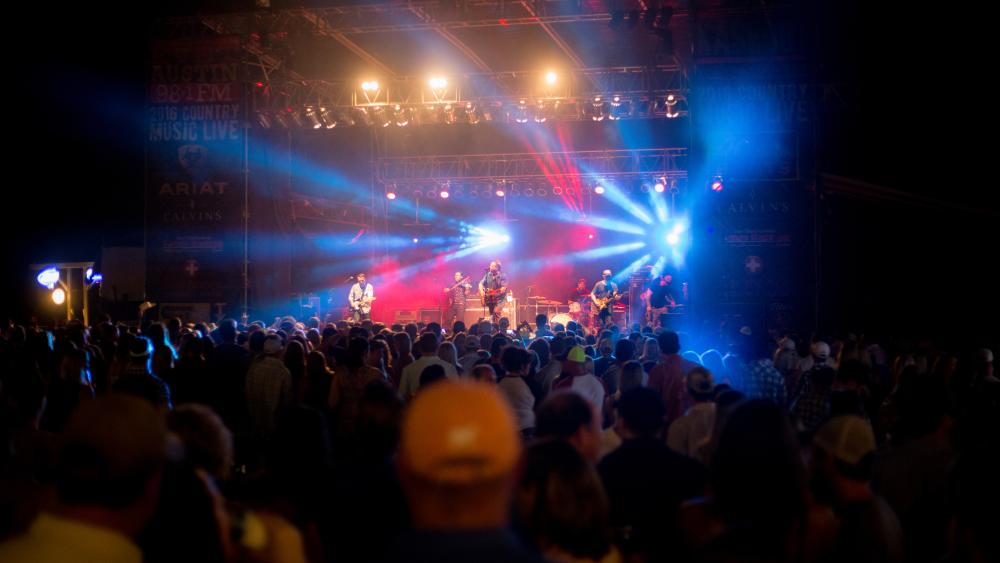 Courtesy of Nutty Brown Amphitheatre.
Further into the southwest-most corner of Austin lies what once was a specialty flour and candy store called Nutty Brown Mills, founded in the 1950s. Now, in its place sits its evolutionary culmination, Nutty Brown Amphitheatre. It is here where guests can enjoy sitting on the venue's spacious oak shaded patio while experiencing performances by legacy artists such as Joan Jett and the Blackhearts, Austin-based talents such as Bob Schneider or Black Pumas, or even highly renowned modern hip-hop acts such as Ludacris. While it may involve a bit of travel from downtown Austin, the drive is completely worth the experience of being warmly welcomed by the venue's famous neon cowboy sign.
If you're brave enough to make a trek even further out west to Dripping Springs, one of Austin's newest music spaces, Dreamland, will reward you with mini golf, pickleball courts, an impressive art experience, a beer garden that boasts an unimaginably large variety of expertly curated wine and beer, and of course, live music. The venue is truly one-of-a-kind and stretches 64 acres of Texas Hill Country. Impressed? Well wait until you hear that much of this space was built to be as close to carbon neutral as possible. The venue not only captures its own rainwater but much of the venue's operations are solar powered. Make sure to check out Dreamland's full events calendar for more information on Whiskey Wednesdays, trivia nights, and local music by artists like Golden Dawn Arkestra.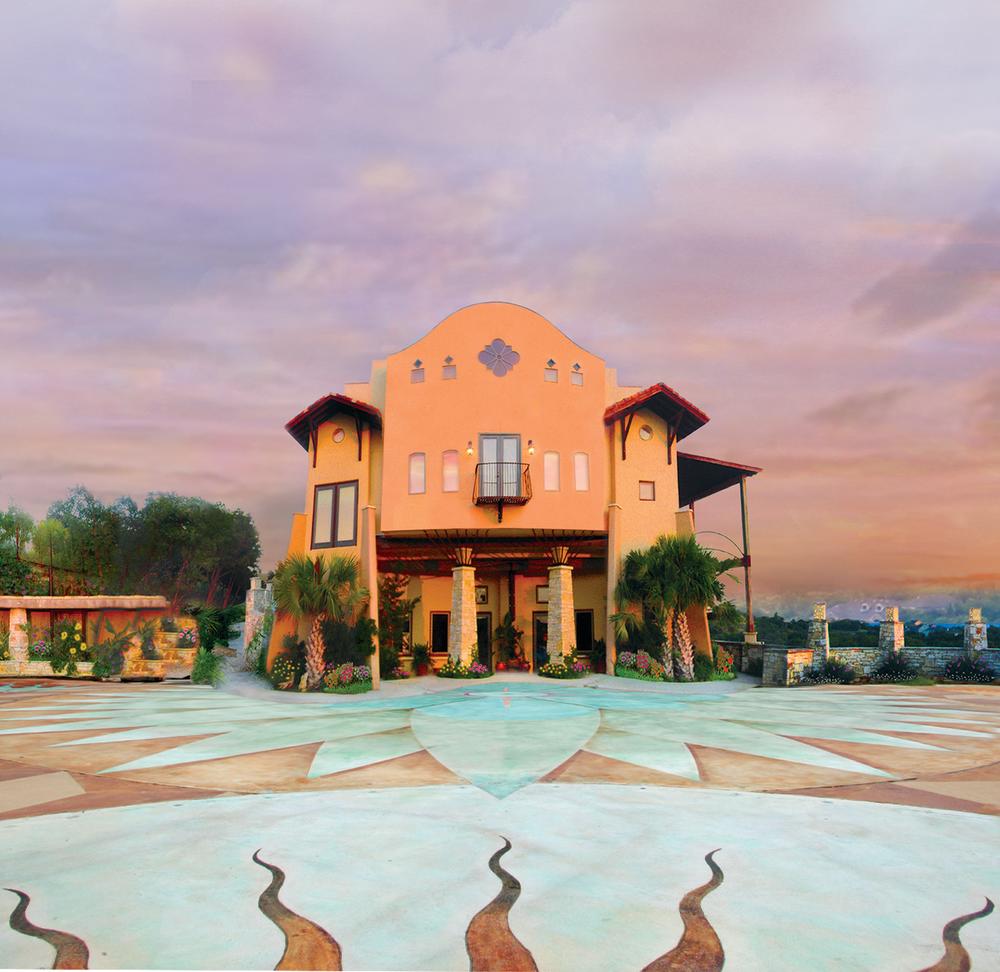 Courtesy of One World Theatre.
One World Theatre, located in the Rob Roy area, is just as beautiful a venue as its mission is pure. One World was founded in 1993 as an arts education organization and opened the theatre six years after its original inception as a non-profit. The venue, which resembles a Tuscan villa thoughtfully designed and environmentally green, is built of 85% recycled styrofoam. Inside, guests may find an intimate venue that fits an audience of up to 300 people. World-class performers from all over the world have graced the One World stage. Notable performances of the past include Herbie Hancock, the Tibetan Monks from the Drepung Loseling Monastery, and the Moscow Chamber Orchestra.
For a truly local experience, try the oldest saloon in Austin, Donn's Depot. In 1972, Bob Ogden, the original owner of the venue and of famed Tex-Mex establishment El Arroyo, purchased a train depot for $300 and brought in some old railway cars. Nearly five decades later, though not without several stories of near-defeat in between episodes of triumph, the venue remains an Austin institution personified by the musicians that call its stage home. Like the Austin music scene, which collectively faces similar tribulations regularly, the venue serves as a strong anecdote of tenacity and indomitable spirit. On a particularly lucky night, you might stumble into a grand performance by the legendary Nash Hernandez Orchestra, Austin's longest-running big band.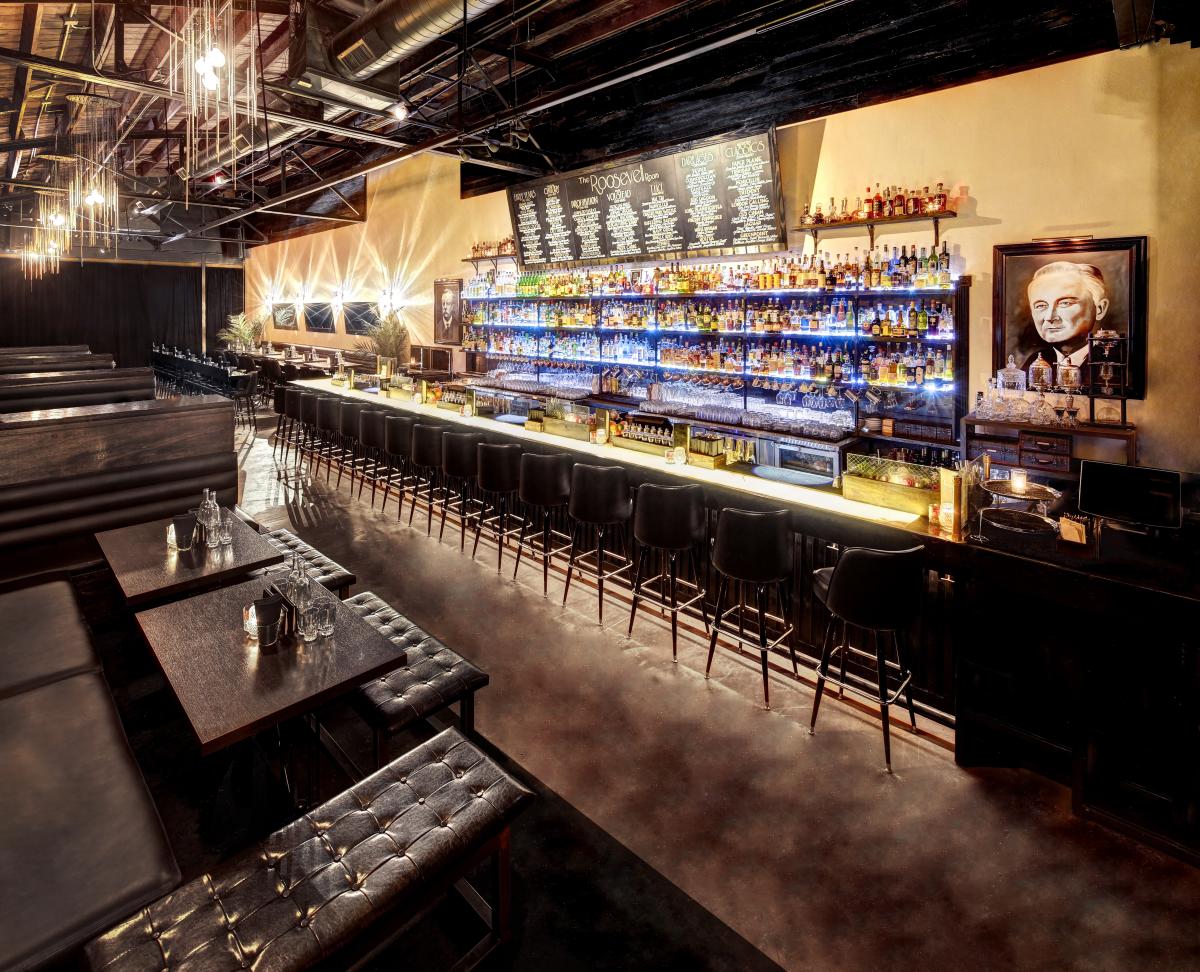 Courtesy of Roosevelt Room.
If you're looking for something a little closer to Downtown Austin, there are plenty of music venues on the west side of town. One of the best examples is The Roosevelt Room. The venue sits on West Fifth Street, the sophisticated but still fun sibling of the West Sixth bar scene. A weekend hotspot, The Roosevelt Room arguably has the best craft cocktail program in Austin, a full food menu that redefines bar food, a cozy upstairs lounge, a tempting dance floor, and an intimate stage for live music. Famously, the venue is backed by a strong team--it's staff is known for getting creative with dressing the bar in different themes. For example, around the holidays, The Roosevelt Room has invited long lines of patrons next door at a venue fittingly known as The Eleanor to experience the "Miracle on 5th Street," a popular holiday pop-up cocktail experience.
Lastly, in Hill Country suburbia is a strip-mall saloon called Woody's Tavern & Grill. The venue offers amenities such as shuffleboard, two pool tables, washer pits and all the major sports games on TV. After 7 p.m., this lowkey family-friendly casual kickback spot turns into an adult-only haven for live music. In their backyard beer garden, all who are 21+ can find free entertainment and a selection of 39+ beers on tap. Make sure to find their events calendar online and stop by for a cold one!
Ready to plan your trip? Check out our live music calendar to see which concerts to attend while you're in town.
Contributed by Nathalie Phan.
Nathalie Phan is a local music connoisseur and the founder of On Vinyl Media and SoundSync Music. She is passionate about helping Austin musicians and the local music industry.
Twitter: @natphantastic