Whether you're a luxury label lover or a vintage treasure hunter, Austin has just the place for you to shop 'til you drop. Spend some time at our sprawling shopping malls, charming retail districts and special shopping events. You won't come home empty handed.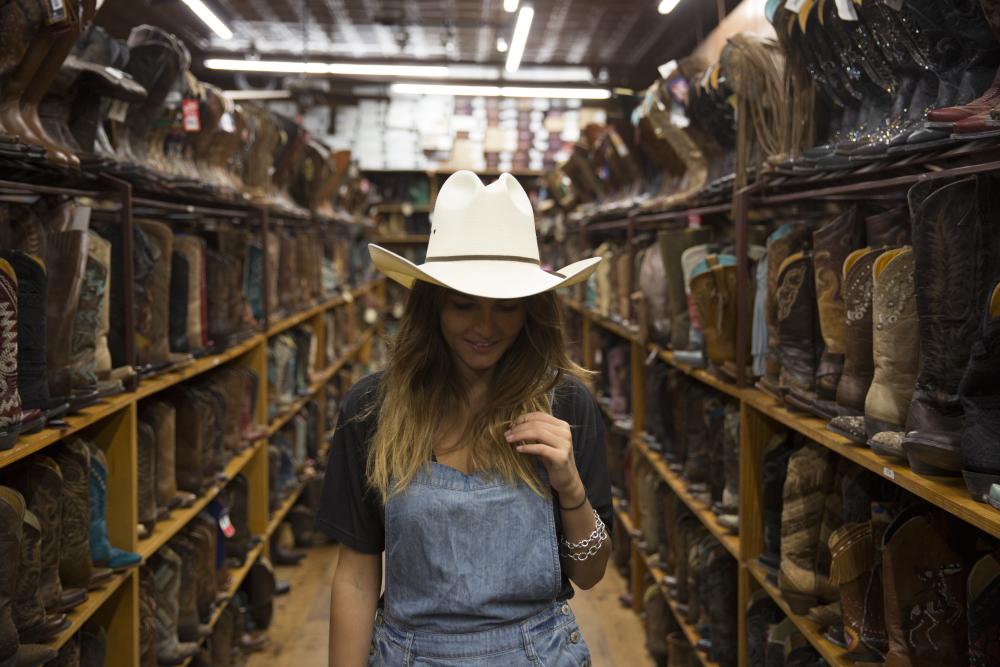 Allens Boots. Courtesy Contiki.
SHOPPING DISTRICTS
Vintage shops, used bookstores and unique gift shops abound in this eclectic, funky stretch studded with casual eateries, cafes and bars. While you're here, stop in at funky shops like Monkey See Monkey Do, pig out on candy at Big Top Candy Shop and pick up a pair of cowboy boots at Allens Boots. Guys won't want to miss the trendy styles at hot spots like Revival Cycles, Co-Star and Service Menswear.
This local favorite is just a few blocks west of South Congress and is home to a wealth of locally owned shops and eateries. Spend your afternoon strolling from shop to shop, then grab lunch or happy hour from one of the many restaurants or food truck parks. Don't miss the vintage finds at Bloomers and Frocks, locally made works at Art for the People Gallery and certified fair trade boots at Fortress of Inca. Refuel at La Patisserie, brunch the day away at Elizabeth Street Cafe, go vegan at Bouldin Creek Cafe or enjoy the wine garden and at critically acclaimed Lenoir.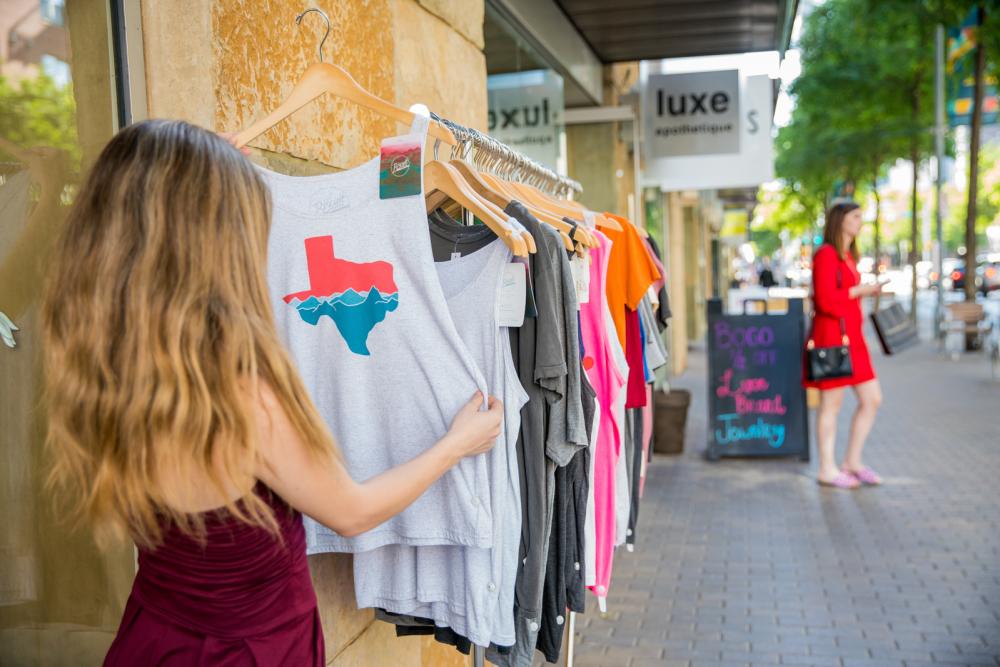 Courtesy of 2ND Street District.
This upscale shopping area features high-end boutiques and emerging local designers. Pick up an outlandishly unique button-up shirt at Bonobos, try on handcrafted jewelry at Eliza Page, try fresh and sophisticated olive oils at Con Olio's tasting bar, and shop fashion-forward women's clothing and accessories at the likes of United Apparel Liquidators, Luxe Apothetique and music-inspired apparel at Austin Rocks. While you're here, stop by La Condesa for flavorful tacos and tequila cocktails.
Weird and wonderful is the name of the game at this little enclave, where vintage stores, used bookstores and dive bars beckon. Stop by cult classics Revival Vintage, Ermine Vintage, Blue Velvet and Room Service Vintage. Need more vintage recos? Explore the full guide at VintageAroundTownGuide.com!
Artisan wares, design-focused home goods and independent labels dot the stretch of East Cesar Chavez Street in East Austin. Pick up small-batch body products and minimalist jewelry at EA/ST Co., find your next fixie at Cycleast and find everything you need to roast and brew the perfect cup of coffee at Texas Coffee Traders, a cafe and coffee supply shop.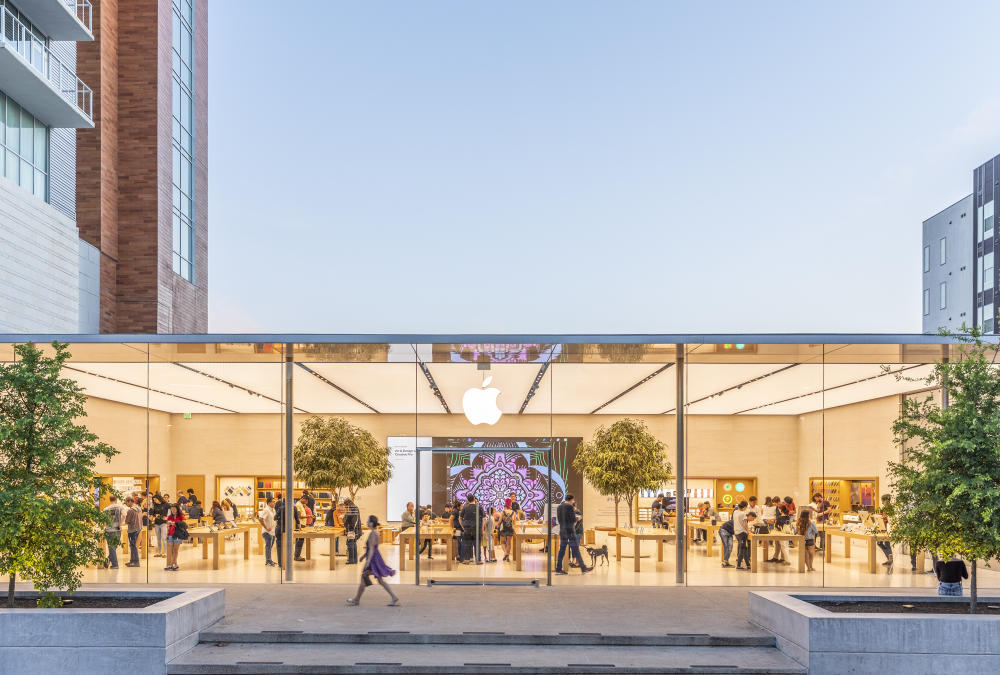 Courtesy of Domain NORTHSIDE.
SHOPPING MALLS
In North Austin, stroll the tree-lined walkways at The Domain, an outdoor shopping mall where luxury brands, big-name department stores and staple shops beckon. Whether you're looking to splurge big at the likes of Tiffany & Co. and Louis Vuitton, pick up a new outfit at Anthropologie or Madewell, or spend hours browsing the racks at Macy's or Neiman Marcus, this is the spot.
Meanwhile, just on the other side of Domain Drive, discover indie clothing brands and trendsetting home decor shops at Domain NORTHSIDE. Shop eco-friendly jewelry at Alex and Ani and fill your closet with bohemian fashions at Free People. Fellas will find their stride at stores like STAG or Filson. Homebodies will love shopping furnishings and decor at CB2 and Restoration Hardware. Bonus: this retail district is also home to a vibrant dining and nightlife scene along Rock Rose, so you can sip specialty cocktails on the rooftop at 77 Degrees, munch on creative tacos at Velvet Taco or play arcade games while downing sake bombs at Kung Fu Saloon Rock Rose.

The Arboretum. Credit Kasey Spain.
The Arboretum features a collection of big box stores and even bigger brand names. Buy the perfect piece for your home at Pottery Barn or Z Gallerie, pick up the next bestseller at Barnes & Noble, and then shop for yourself at Orvis or Chico's. Manuel's and the new Honest Mary's are nearby, so make sure to refuel after a day of shopping.
South of Downtown Austin, Barton Creek Square Mall is the perfect spot to shop with families. Take kids and teens to the 14-screen movie theater and then power-shop more than 170 stores at this indoor mall, from department stores such as Nordstrom and Dillard's to clothing shops such as GAP, J. Crew, Banana Republic and Ann Taylor. Every Saturday, you also can pick up farm-fresh foods and just-baked treats at the Barton Creek Farmers Market.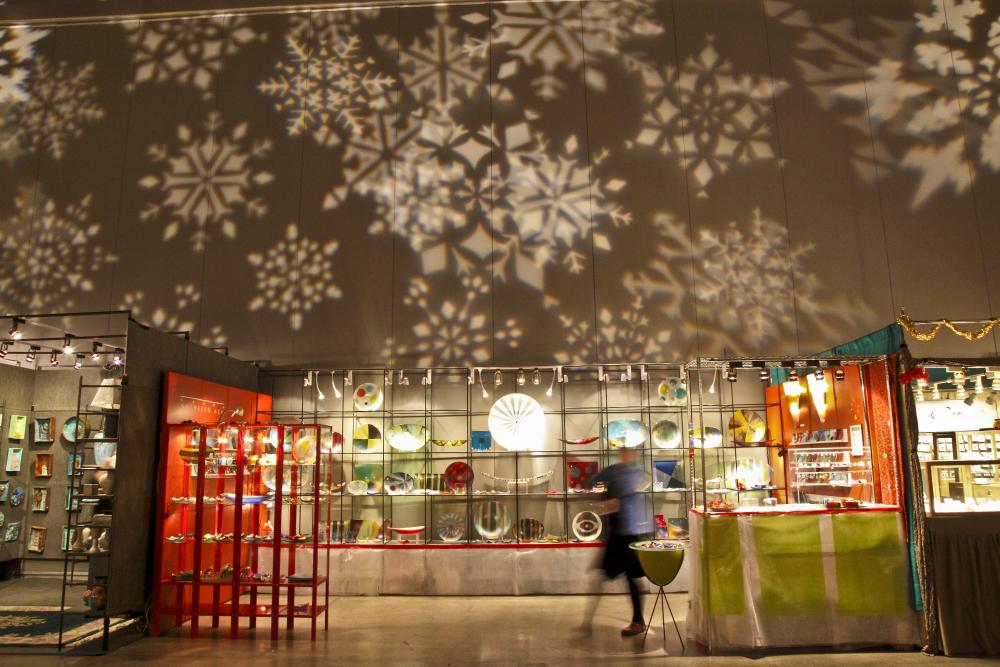 Courtesy of Armadillo Christmas Bazaar.
GIFTS & HOLIDAY SHOPPING
Bring back the perfect souvenir with a trip to the Austin Visitor Center. After picking up some insider tips, maps and more from the friendly folks behind the counter, pick up Texas-themed gifts such as Austin coloring books and guitar case-shaped lunch boxes.
Holiday Shopping Events
During the holiday season, it gets even easier to find the perfect gift. Shop handmade items and one-of-a-kind artwork at the Cherrywood Art Fair, Armadillo Christmas Bazaar and Blue Genie Art Bazaar.