Admittedly, it takes a bit longer for me to get into the holiday spirit (particularly with 80 degree weather) but all considered, its a positive to not have to scrape snow off my car. The one thing that always revs my holiday engine is the Trail of Lights.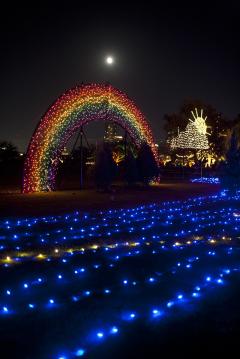 After a brief hiatus, last year I decided that I would run the Trail of Lights 5k and be among the first to catch a glimpse of the lighted extravaganza. The Trail of Lights winds through 1.25 miles of Zilker Park, the crown jewel of Austins public green spaces. For two magical weeks in December, over 50 stunning custom displays (many updated for 2013) light up the night, bringing Austinites together to celebrate the season. Among them is the majestic Zilker Holiday Tree which was first lit in 1967. At 155 feet tall and 120 feet across, the tree is composed of 3,309 multicolored light bulbs and topped by a 10-foot lighted double star.
While enjoying the lights, you can also start your holiday feasting and enjoy authentic Austin eats, fun activities for the whole family, and of course, our famed live music. There are some great acts scheduled some of my personal favorites include the The Whiskey Sisters, The Eggmen, and Asleep at the Wheel's Ray Benson. So, if you're looking for something to jump-start your festive mood, I highly recommend checking our very own winter wonderland.