When visiting Austin, many people head straight for downtown or East Austin. But Austinites know the secret—North Austin has decidedly delicious restaurants. It's worth taking a little trip north to skip the wait for reservations or pricey parking. Here is our list of 15 must-try places to eat in North Austin.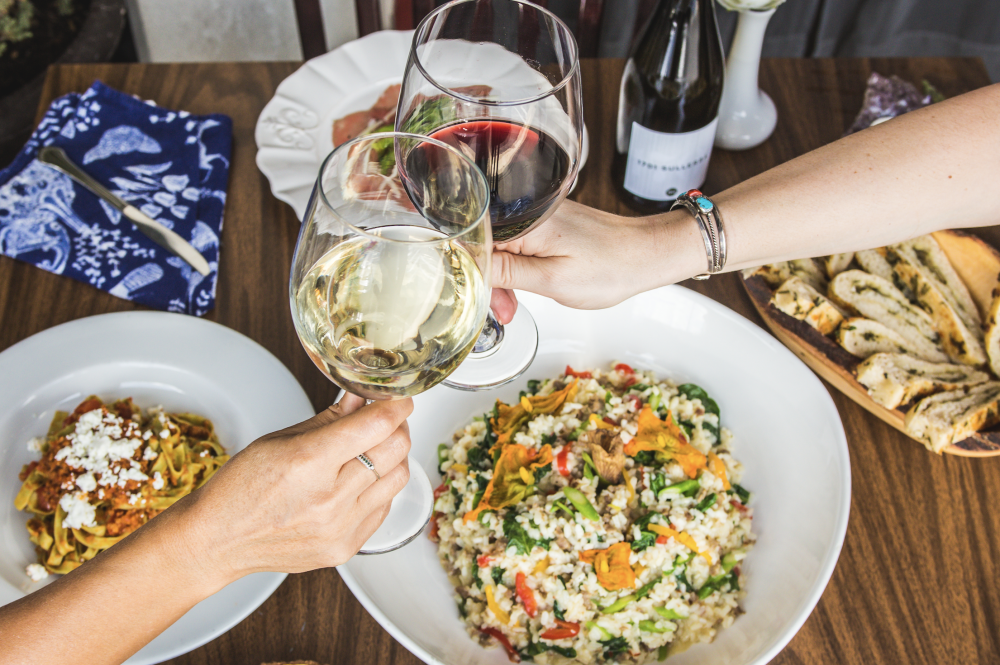 Courtesy of Andiamo.
Head to Andiamo to be transported to Italy. Share a bottle of Chianti, some delectable pasta, a towering Tiramisu and be part of an Austin tradition since 2004. Make sure you take a look at their seasonal specials, like homemade pumpkin ravioli.
Barley Swine defies definition. Their tasting menu is subject to the whims of nature - all seasonally driven and locally sourced, if possible. Each dish is a work of art (and heart), and it's a must visit if you're celebrating something special… or if you want to experience something special.
District Kitchen has something for everyone, in the best way. Their cocktails are delish, the menu has serious range (think King Crab Roll to Texas Wagyu to Moroccan Lamb) and they have a tidy little patio to enjoy it all. Happy hour is popular here, and it's probably best to arrive early for brunch.
New Orleans may be an eight hour drive, but you can find food that's just as good at French Quarter Grille. This cozy spot with exposed brick and black-and-white awnings serves escargot as readily as it does gumbo. Cajun and French inspired dishes litter the menu making this the place to laissez le bon temps rouler (let the good times roll).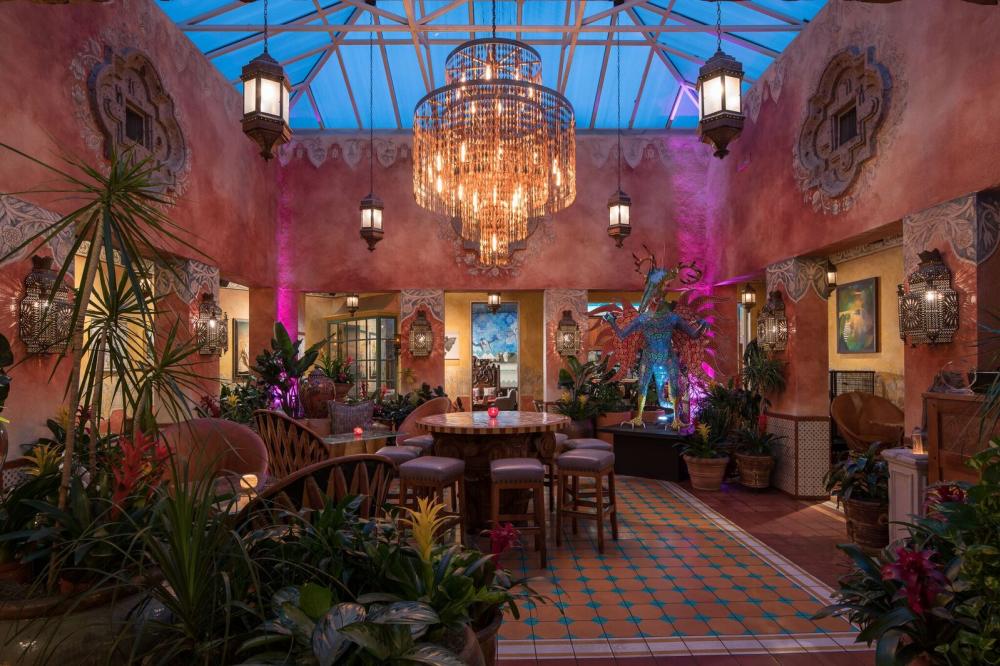 Fonda San Miguel. Credit Paul Bardagjy.
If you're looking for authentic Mexican cuisine and a unique dining atmosphere, look no further than Fonda San Miguel. This North Austin staple has been open since 1975 and was one of the first restaurants in Texas to focus exclusively on authentic cuisine from the interior and coastal regions of Mexico. Whether you're enjoying a happy hour cocktail in the stunning atrium or diving into a delicious meal off one of the restaurant's revolving special menus, you're sure to love what you get.
Biscuits are an all day affair and no trip to North Austin would be complete without a stop at Little Ola's Biscuits. The buttery bundles of love take all forms here. From a spicy fried chicken biscuit to a biscuit sausage roll, the Baby Elvis with peanut butter and banana to the pimento cheese biscuit.
NG Cafe's banh mis are the stuff of legend. Fresh bread jam packed with meats, seafood, or tofu, plus crunchy veggies. Their menu also has Vietnamese and Thai specialties like tom kha, drunken noodles, and the daringly named Evil Jungle Curry.
The Austin food scene is a funky fusion of different cuisines and cultures and Peached Tortilla is no different. Peached Tortilla creates unforgettable dining experiences by serving modern Asian comfort cuisine with a southern twist . Stop by on a Wednesday evening and enjoy Fried Chicken & Whiskey night, or try out Ramen night every Thursday.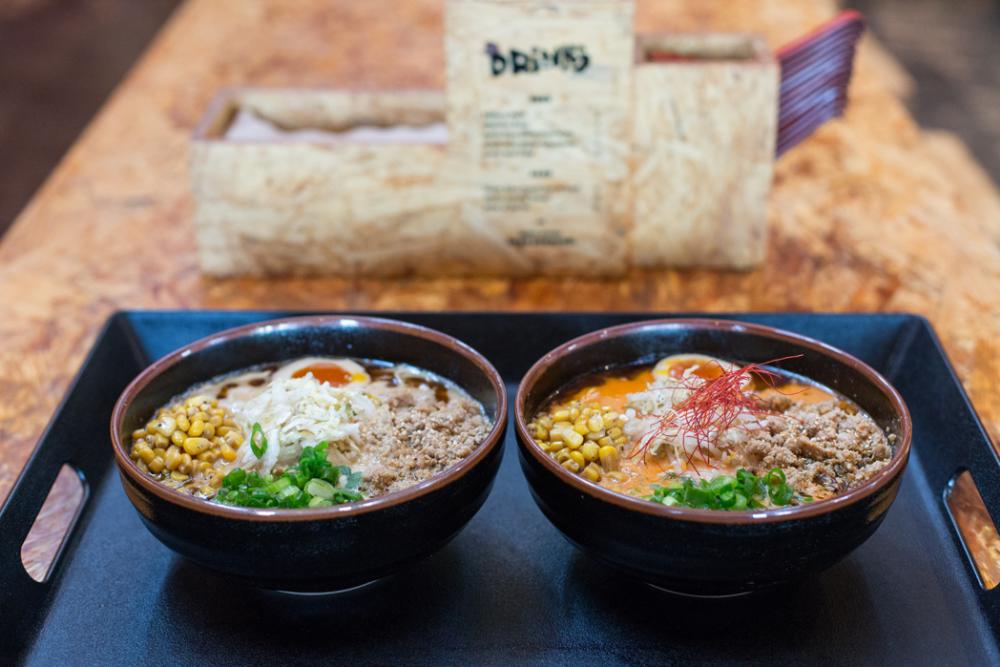 Ramen Tatsu-ya. Credit Kirsten Kaiser.
Try Ramen Tatsu-ya, the visionary restaurant that brought the now-ubiquitous ramen to Austin. Winner of multiple awards, and now practically a conglomerate, the original location on Research Boulevard still feels like you're discovering something. Make sure to add a corn bomb and an extra Ajitama egg.
Revelry on the Boulevard is hip and casual with lots of TVs for watching whichever sports team you're rooting for. The menu is more than burgers and wings, try the antipasto quinoa salad, gourmet brunch, and Cubano grilled cheese.
Austin is well known for its Mexican food, and the team behind Seareinas features Mexican seafood recipes from the state of Sinaloa. Mariscos, aguachiles, delectable fish dishes and sushi, plus tons of events and live music.
Meat, glorious meat, is the name of the game at award-winning Slab BBQ & Beer. Craft brews and cleverly named sandwiches like the Notorious P.I.G and the Texas O.G. along with ribs, sliders, and nana puddin' accessorized with a hip hop sugar cookie.
Try Sunflower, specializing in Vietnamese food, for some of the only banh xeo (crunchy, savory crepe) to be found in Austin. Their pho is rich and savory, the Sunflower prawns buttery and garlicky and their shaken beef is fork-cutting tender.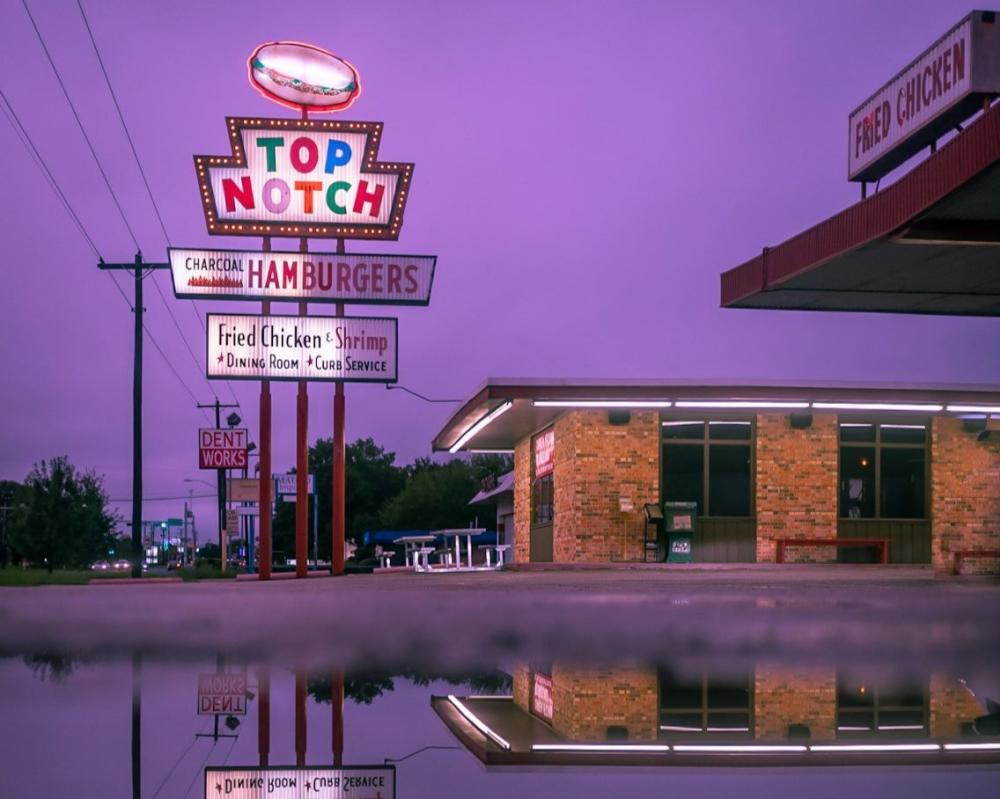 Top Notch. Credit @corey123.
If you're in a hurry—but want to see some OG Austin culture—drive through at Top Notch. Featured in Dazed and Confused, this hamburger drive through does charcoal burgers, fried chicken, grilled cheese, and hand pies. Check the calendar to see if they're showing a movie and really feel those 1950s vibes.
Vazquez Restaurant's menu might feel a little more familiar. Tucked in a strip center, their fajitas and eggs will keep you full all day. Belt-busting breakfast tacos, enchiladas verdes, giant burritos, and traditional dishes like chicharron and barbacoa are some of the best in the city.
Ready to explore more of North Austin? Check out our North Austin Neighborhood Guide for a list of our favorite things to see & do.
Contributed by Kelly Stocker.