Chinese food is not usually the first cuisine people think of when they imagine Austin. Although, many great family-owned Chinese restaurants here have been serving fantastic Chinese cuisine for decades. Likewise, as Austin's Asian population continues to increase, many new quality Chinese restaurants are popping up all over town. Here are some of our favorite spots that offer a range of both traditional and American Chinese options. You can find many of these restaurants and more in the Austin China Town Center, which has been a growing cultural hub for the local Chinese community since it was established on September 30th, 2006.
The menu of this 5th Street restaurant comes courtesy of Executive Chef Ji Peng Chen. You can get delicious items like the mapo dofu with minced pork or the Wu Chow special fried rice, which includes chicken, shrimp, and Chinese BBQ pork shoulder. Wu Chow is a popular spot with nice ambient lighting and a great environment. Make a reservation on Opentable, or order takeout online.
If you're looking for a family-owned restaurant with meals you'll remember long after your visit, you've found your place. Located in Austin Chinatown, First Chinese BBQ serves excellent family-style dishes like barbecue pork and roast duck, lemongrass pork chops, and house flat noodles. It's a BYOB place, so feel free to bring your own drink to complement your meal. Stop by or order takeout online.
Julie's Noodles makes delicious handmade noodles that are just a joy to eat. It's a straightforward and casual counter-service spot with generous portion sizes for its tasty noodle soups. Their fresh dumplings are equally as good, and you can even order a frozen pack of fifty to take home. Visit their location on Research Blvd. in North Austin or order online ahead of time.
Also located in Austin Chinatown, Rice Bowl Cafe brings all the traditional Chinese and American Chinese food fair you could want. The place has a fairly unassuming name, so you'd be forgiven for not noticing the name in a line-up. But those who've been there know that this restaurant has great meals that will keep you coming back. Try their Three Cup Chicken, one of the chef specials that's prepared with bamboo and a basil spicy brown sauce. Stop by or order online.
Qi Austin is an upmarket joint with great ambience that offers a fine dining experience. One of the many restaurants in town from the well-respected Chef Ling Qi Wu, their gourmet offerings are well worth the price tag. Their goal is to serve traditional Chinese cuisine using fresh and healthy ingredients—to do that they have a partnership with the local Wu Lanfang farm located in Manor, which supplies their fresh produce, herbs, honey and eggs. Make a reservation for their West 6th Street location or order online.
Another restaurant from Chef Ling Qi Wu, Lin Asian Bar + Dim Sum specializes in Asian home cooking and, well, Dim Sum. It has a cozy atmosphere that's perfect for a date night. We recommend their baked pineapple bao, basil chicken dumplings, and shiitake chicken sui mai. Make a reservation or order online.
In a self-described "hipster/vintage" space in East Austin, Old Thousand offers new twists on American-Chinese recipes. Try flavorful dishes like the brisket fried rice, black pepper tofu, or pineapple beef. They also have a Sunday brunch menu featuring tasty items like duck fat bubble waffles with Chongqing chicken. They also have another location on Burnet Road called "Dope Chinese."
This North Austin restaurant has been serving the community for decades. Din Ho Chinese BBQ has a comprehensive menu and family-style portions. They also have a lot of excellent duck and lobster dishes that are absolutely delicious. No reservations required. Order online.
West China Tea offers a different pace than most places on this list. Less of a traditional restaurant, visitors of this North Loop area shop participate in gong fu-cha tea ceremonies. They take you through the traditional process of preparing tea with their hand-sourced loose leaf tea. It's a relaxing and meditative experience you won't find in many other public places in Austin. Check out their site for how to participate in their classes and events.
If you're looking for some good spice, House of Three Gorges has you covered. They focus on traditional Szechuan cooking, utilizing a ton of garlic, chili peppers, and of course, Sichuan peppercorns. Their chef-recommended menu includes items like the roasted whole tilapia w/ pickled pepper, the cumin lamb, and the sliced beef and ox tongue in chili sauce. Stop by their location just off of Research Blvd., or call (512) 953-8666 for takeout.
Austin has a diverse and abundant community of Asian-owned local businesses and restaurants. To learn about Asian American culture and heritage in Austin, visit our guide to Asian Austin for more.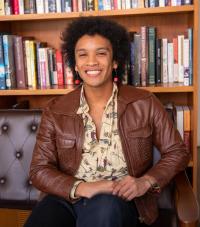 Contributed by Jade Fabello
Jade Fabello is an Austin-based writer and a recent graduate of the University of Texas, where he was a double major in the Journalism and the Communication and Leadership programs. You can find his work at JadeFabello.com. 
Instagram @Jade__Fab. Twitter: @Jade_FW