Austin's North Loop neighborhood is a unique part of town located just northeast of the University of Texas. North Loop's proximity to the university and mix of eclectic restaurants and shops makes it a popular local hangout among students and campus staff.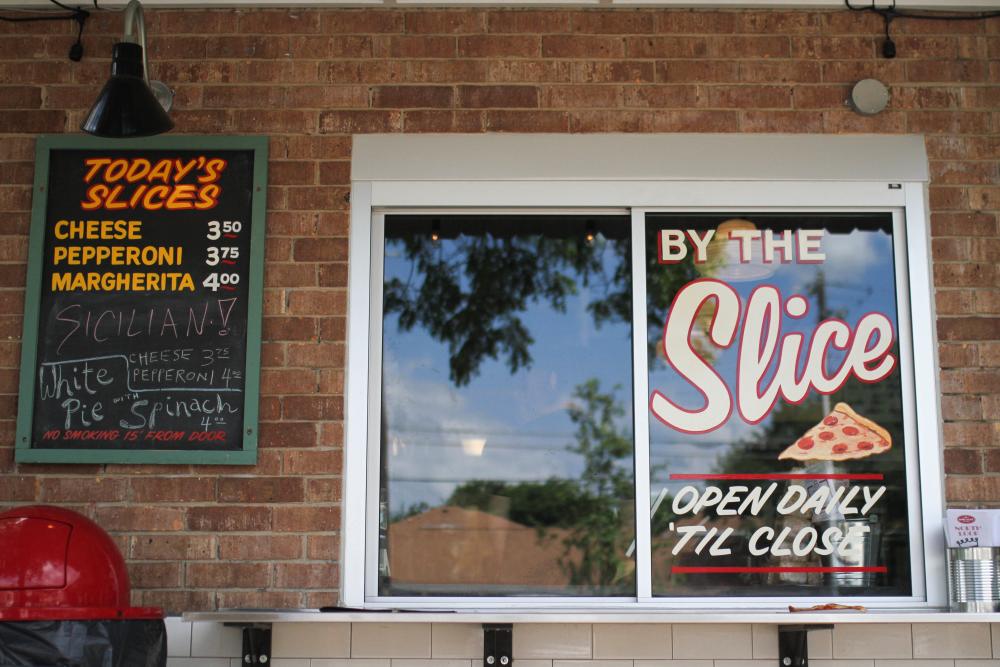 Home Slice Pizza. Credit Julia Keim
North Loop Restaurants
There are tons of small businesses and local hot spots to grab a bite in North Loop. Start your morning with a cup of coffee from Epoch Coffee, a popular hangout for University of Texas students. Then head to Home Slice for a tasty slice of pizza or an Italian dish. Looking for a late-night snack? Tyson's Tacos is open 24/7 and serves breakfast, lunch and dinner all night long. Here are a few more mentions that are worth the try while you're in town: 
Foreign & Domestic 
Featured on the Food Network, this French restaurant has quickly become a neighborhood favorite. Enlivened by Austin's culinary network, Foreign and Domestic presents inventive dishes made with nearby produce. 
Kome
A must-visit spot for homestyle Japanese meals including sushi and custom ramen. 
East Side Pies
Thin crust lovers can get their fix with a variety of fresh and unique toppings.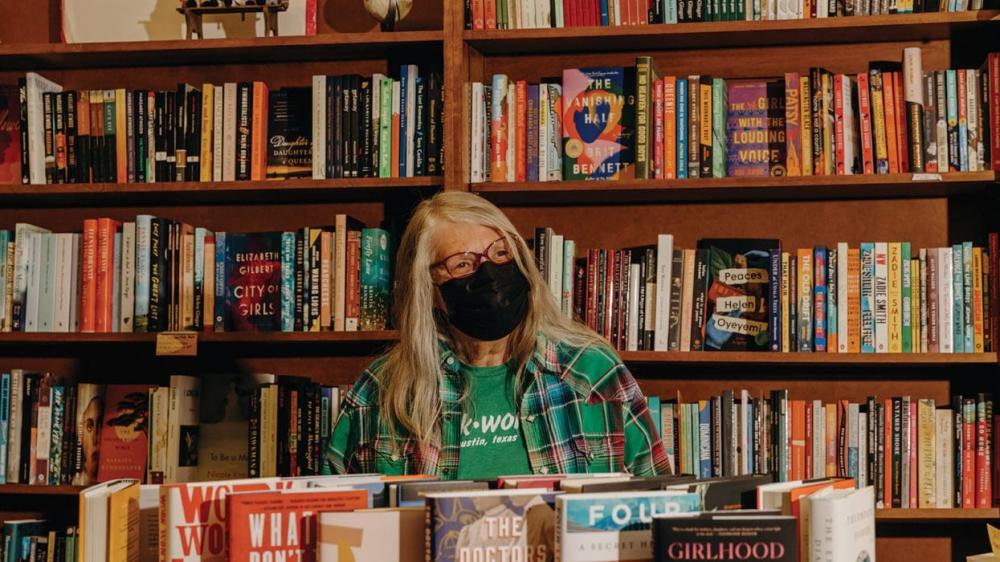 BookWoman. Credit Sarah Karlan
Shopping
Vintage shops and bookstores are scattered throughout North Loop, all of which are as unique as the neighborhood itself. Find a thrifted outfit for your trip from the iconic Blue Velvet. Considered the "Best Little Vintage Store in Texas", Blue Velvet features men's and women's clothing. Find a large selection of t-shirts, costumes and, most importantly, explore their boot section that includes everything from cowboy boots to go-go boots. After grabbing a fit or two for the rest of your trip, perfuse the large selection of books by and about women at BookWoman, a locally owned feminist bookstore. Looking for more? Stop in at these local shops for a memorable Austin souvenir: 
Room Service Vintage 
This quirky shop features furniture, art, jewelry and other nicknacks from the 1950s-'70s. Insider tip: ask for the key to the bunny bathroom before you leave.
Lammes Candies 
Taking care of Austin's sweet tooth since 1878, this candy shop offers Texas themed chocolates and pralines. Take a box of Texas Two Step pralines or Longhorn trios (giant Texas pecans covered in special-recipe caramel and premium chocolate) home.

Courtesy of Breakaway Records
Breakaway Records
Discover a new sound at this record shop. Buy, sell or trade records, cassettes, VHS and stereo gear at Breakaway. Not only can you find vintage ways of listening to music, you can also sort through specialized collections of music from the 1920s through current day. 
Ermine Vintage 
Known for their selection of vintage cowboy boots and 80's clothing, Ermine is the spot to find your next favorite piece.
Monkeywrench Books
This volunteer-run bookshop boasts a selection focused on social and economic justice. Check out their website for regularly scheduled events at the shop.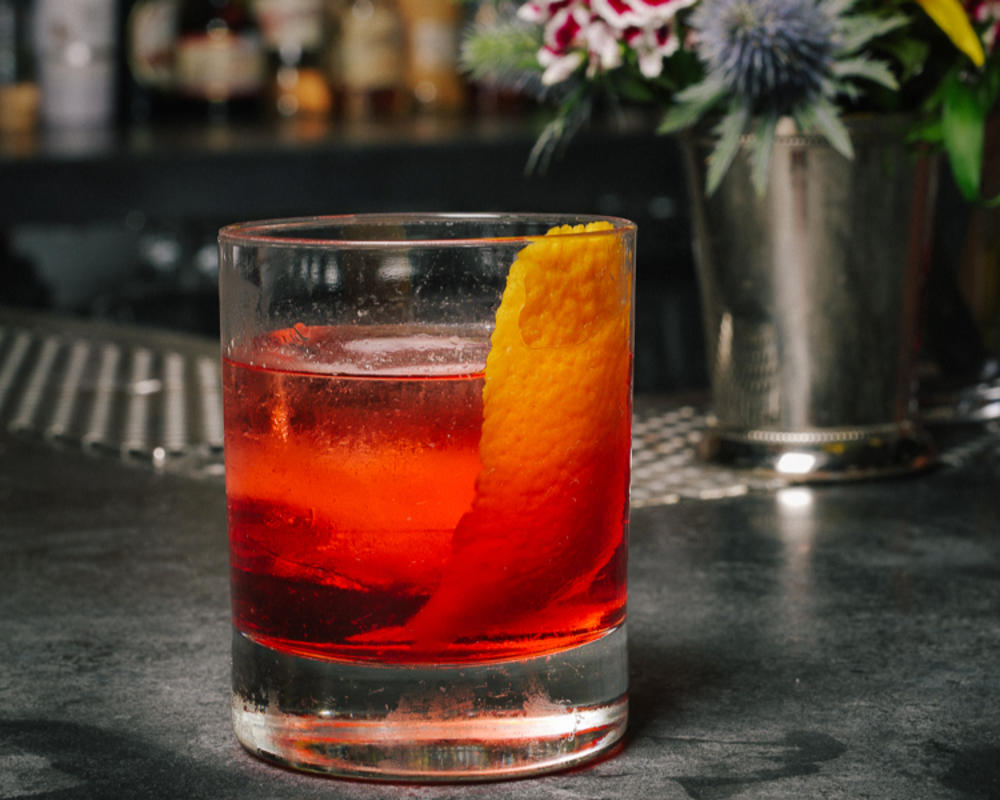 Drink.Well. Credit Chisum Pierce
Music & Nightlife
Enjoy the vibrant nightlife this neighborhood has to offer. It isn't a trip to Austin without experiencing the honky-tonk scene at the Little Longhorn Saloon, famous for their weekly Chicken S*it Bingo! If that isn't your thing, catch a comedy show at Coldtowne Theater or visit one of the many eccentric bars in the area:
Workhorse Bar
Known to locals as the neighborhood bar of North Loop, find a huge selection of Texas beers on draft, with over 30 rotating options. Grab an appetizer or one of their grass-fed beef burgers with your beverage.
Barfly's
Tucked away, this humble dive bar is a popular hangout among the locals of North Loop. Grab a cold beer at a low price, and flick on one of their 100 CDs in the jukebox for a lowkey evening.
Tigress Pub
Check out this woman-owned and cozy spot serving up craft cocktails and local-Austin-only beers on tap.The Tigress was built on socializing and community, and they've been slinging drinks to visitors and locals for over a decade.
Drink.Well
Try a uniquely crafted cocktail made by a skilled mixologist at one of the best gastropubs in town. Order a classic mint julep or try one of their custom creations like the Dove's Cry, a lipsmacking cocktail crafted with reposado tequila, grapefruit liqueur, lime, créme de cacao and molé bitters.
Looking for more trip inspiration? Learn about the city with our free Austin        Guide.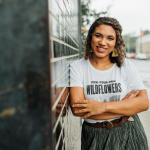 Contributed by Alyssa Jarae.
Alyssa Jarae is a native Austinite, and wedding and lifestyle photographer in the area. She enjoys exploring the multiple coffee shops around town and anything to do with Willie Nelson.