Just west of downtown, this historic part of the city is filled with landmarks and beautiful views along its hilly streets. Plan a picnic for Pease Park, grab an afternoon snack at Swedish Hill, or visit the Wally Workman contemporary art gallery located in a historic West Austin home.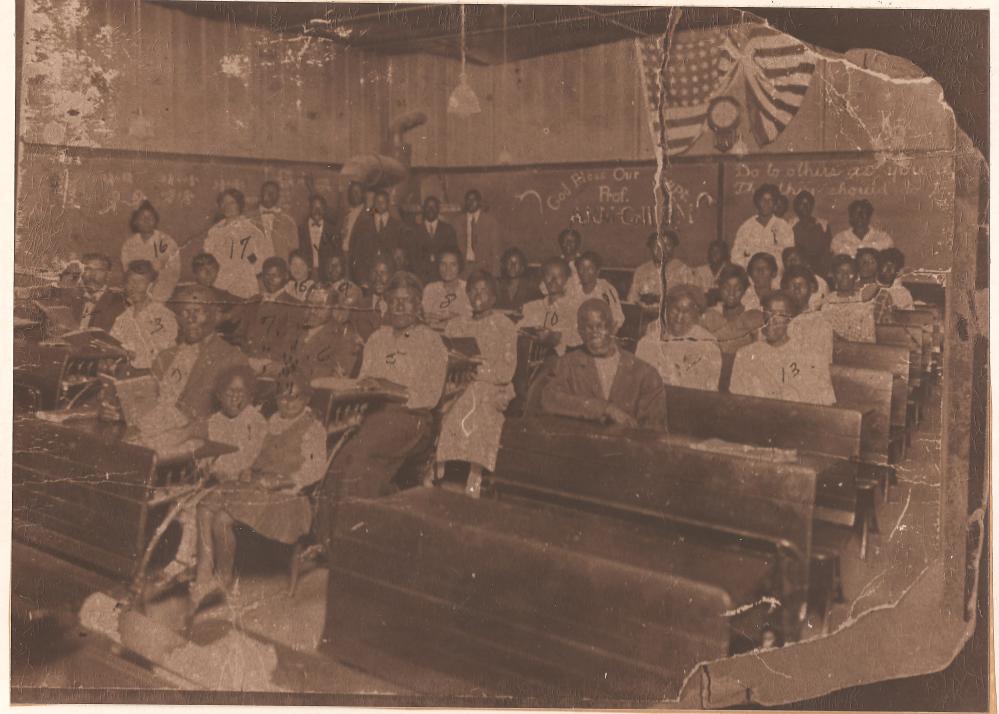 Courtesy of Clarksville Community Development Corporation
History
The area of town known as Clarksville was once a location of slave quarters for some of the enslaved people who worked for Governor Elisha Pease. In 1865, after the emancipation in Texas, Governor Pease gave some of his land to former enslaved workers, hoping they would continue to work on his property as freedmen. Six years later Charles Clark, a former enslaved man, purchased two acres of land and built a house on what is now West Tenth Street.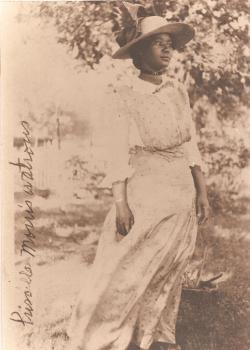 Clark sold the rest of his acreage to other freedmen in hopes of building a place where former slaves could reunite with family and friends. This new community was aptly named Clarksville, and was one of the first freedman's towns established west of the Mississippi.
Today, you can visit a few buildings still standing from Clarksville's origins. One of which is the Hezikiah Haskell House. This historic landmark stands as a reminder of the deep cultural roots and suffering of the formerly enslaved people who worked so hard to make Clarksville a free community, where people could direct their own lives. Around 1875, a freedman named Peter Tucker and his wife bought land from two white real estate speculators and built a home there. The Tucker's later sold their home and Hezikiah Haskell, a union soldier and then a Buffalo Soldier, came to own the house by marriage. After the death of Hezikiah Haskell Jr. in 1976, it was deeded to the City and became a symbol of Austin's early history. Across generations, the home has also served as a place of worship and the site of a popular lunch program for seniors.
For more information about historic Clarksville's storied history and community, visit www.clarksvillecdc.org.
Eats & Drinks
Historic Clarksville and Old West Austin is now a contemporary entertainment district. While you're visiting the notable establishments in the neighborhood, be sure to check out some of the local favorites and experience the charm with nods to the area's beginnings with dining and galleries in historic homes and bungalows.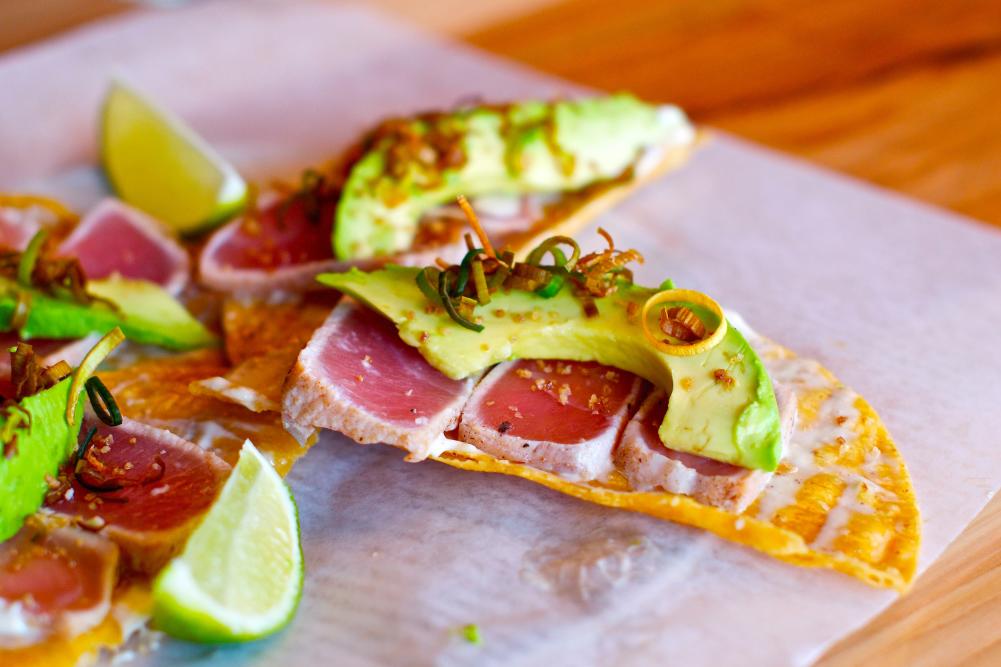 Courtesy of Taco Flats.
Clarksville
Galaxy Cafe
This locally owned diner has you covered breakfast through lunch, and everything in between. Galaxy's eclectic atmosphere and expansive menu may have you coming back more than once during your trip. Power up with a Buddha Bowl made with fresh veggies and all-natural protein.
Taco Flats
Named for an icon in Austin's 1970s music scene, Taco Flats serves up fresh tacos, specialty cocktails, 30+ craft beers and plenty of good times. Start with breakfast tacos and Belgian waffles in the morning, or dig into a carne asada taco with a spicy frozen margarita at this neighborhood hang-out.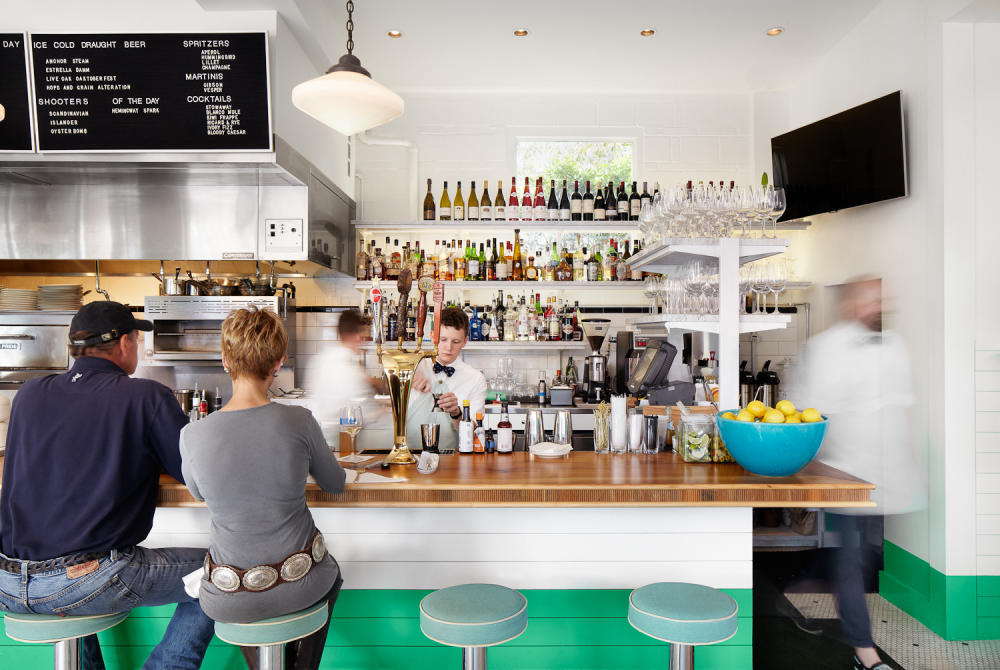 Clark's Oyster Bar. Credit Casey Dunn.
Old West Austin
24 Diner
This all-night food diner will satisfy whatever food craving you have. Sweet, salty, breakfast or dinner, 24 has a variety of items on their menu. Try the famous french toast with seasonal fruit or experience one of the best takes on chicken and waffles in the city. The bar features carefully crafted cocktails and has an excellent selection of draft beer, wine, and spirits.
Amy's Ice Creams
Started in 1984 by University of Texas student Amy Simmions, this spot is a local favorite for ice cream. Watch the scoop experts perform tricks with the frozen treat at this location.
Better Half Coffee & Cocktails
Enjoy a delicious cup of coffee or a mixed drink while sitting out on the dog-friendly patio with friends.
Caffe Medici
Known for quality french presses and smooth espresso drinks, this cafe is one of the longest-running coffee shops in the city. Although there are a few locations, Clarksville is extremely charming and comfortable with lots of outdoor seating.
Clark's Austin
Chic oyster house featuring an expansive raw bar, house-baked bread, fresh fish, and toothsome desserts.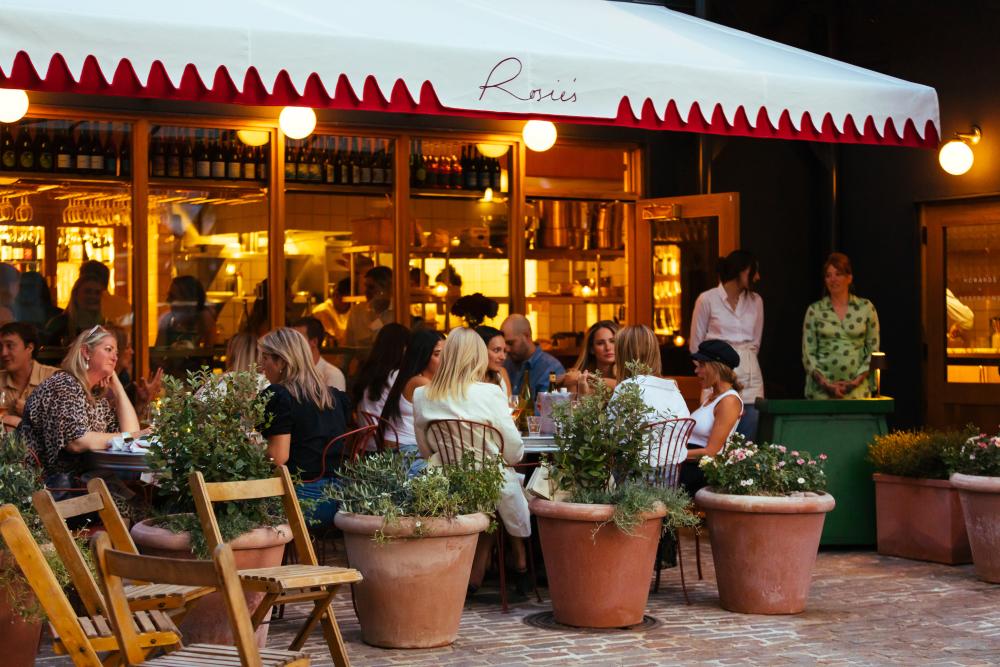 Rosie's. Courtesy of Howards and Rosie's.
Cipollina
Pasta and wood-fired pizza made from scratch. Try the brisket bolognese or the spinach gnocchi alfredo.
Howard's Bar & Rosie's
Hang on Rosie's picturesque patio and dine on tapas paired with a stunning wine list. Pop in to Howards for music, drinks and bar food for a leveled-up bar experience. While the two outlets are very different, they do share an address and bathrooms. On most nights, depending on the crowds, you can freely float between the two bars.
Josephine House
Grab brunch or a cocktail in this charming cottage. The menu features classic American dining options, with locally sourced produce. Sit out and enjoy a Charcuterie Board on the tree-covered patio or have a cappuccino on the beautiful marble countertop bar inside.
Looking to find more historic stops around Austin? Take a deeper dive into Austin's proud past with a guided historic walking tour or our Digital Historic Austin Brochure.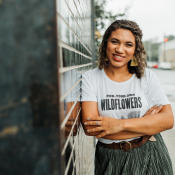 Contributed by Alyssa Jarae.
Alyssa Jarae is a native Austinite, and wedding and lifestyle photographer in the area. She enjoys exploring the multiple coffee shops around town and anything to do with Willie Nelson.