Austin has some outstanding Latino- and Latina-owned restaurants, and not all of them serve Mexican food. Here are some local favorites, ranging from Argentinian and Peruvian cuisine to wine bars and eclectic pubs, alongside, of course, some of the best Mexican food our city has to offer.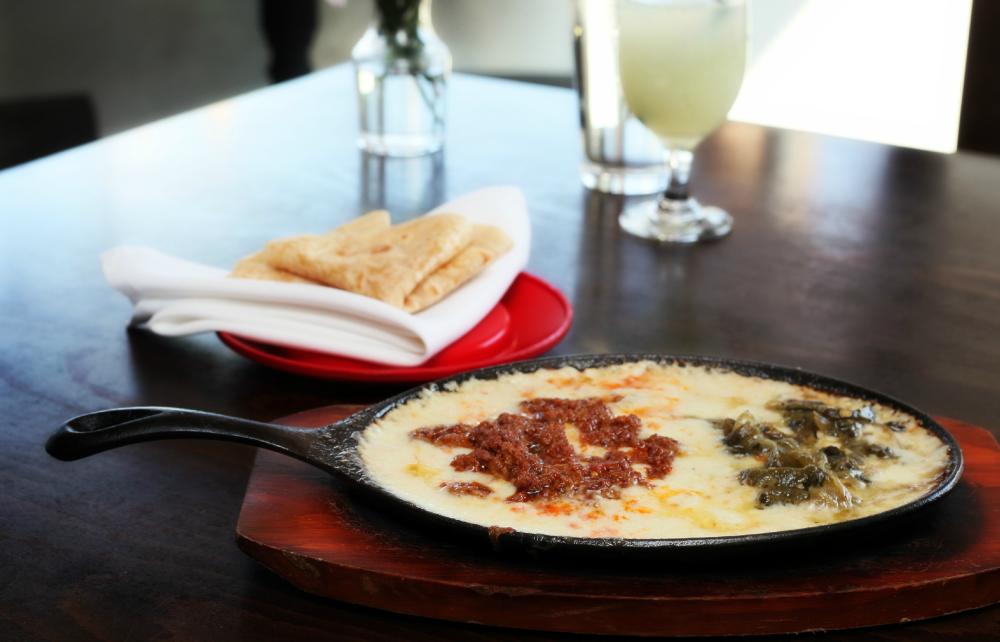 Courtesy of El Meson Tequileria.
This South Lamar restaurant specializes in traditional Mexican home cooking and regional cuisines executed by Mexico City native chef Marisela Godinez. El Mesón's dishes range from northern staples like fajitas and chile con queso to fresh ceviches, moles, and original creations like a goat cheese-filled chile ancho relleno, and a spectacular Sunday brunch. A good selection of tequila, mezcal, and cocktails round out the offerings.
No-frills joint Vaquero Taquero serves up some of the tastiest breakfast and street tacos in town. Brothers Dani and Miguel Cobos started the taqueria in 2016 with just a paleta push cart in front of the Mexic-Arte Museum. Now, they have two locations (North Campus and Downtown) and a serious fan base. Their house specialty is the Taco al Pastor—flame-seared pork wrapped in a homemade tortilla, topped with roasted pineapple, cilantro, onion, salsa and avocado crema.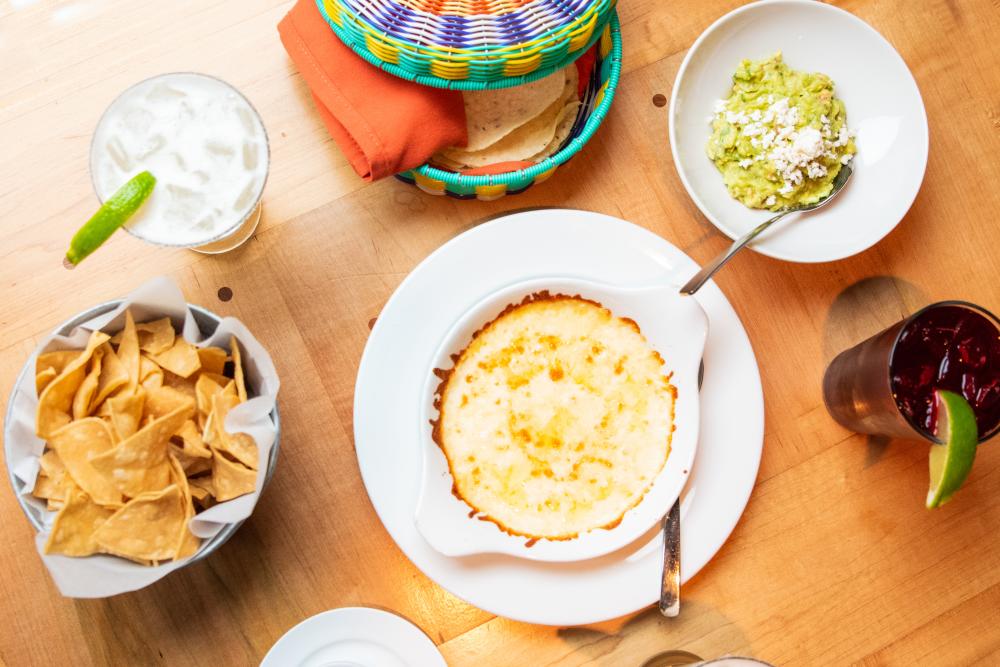 Courtesy of El Naranjo.
Award-winning Mexican chef Iliana De la Vega closed the original El Naranjo restaurant in Oaxaca City to relocate her family to Austin. Lucky for us, she reopened the acclaimed restaurant here in 2012, astonishing palates with her traditional Oaxacan recipes like her exquisite scratch-made moles. Don't overlook the simple tlayuda - a 10-inch tortilla, crisp yet pliable, topped with beans, cheese, tomato, onions, lettuce and chile pasilla salsa. The modern dining room is on the smaller side, but the bar boasts ample seating and a great selection of cocktails, beer, wine and mezcal.
Housed in an old East Austin bungalow, Licha's Cantina embodies everything Austin - a friendly atmosphere, funky decor, big patio, and refreshing cocktails. Co-owner Daniel Brooks (who also co-owns Italian standby Vespaio) serves the snacks he enjoys when visiting family in Mexico City, giving them a gourmet touch. Expect sopecitos, huaraches, tlacoyos, tacos, and more, using unique ingredients like sauteed hibiscus flowers, bone marrow, and house-made chorizo. The bar boasts an excellent selection of agave spirits to sip alongside an ice cold cerveza.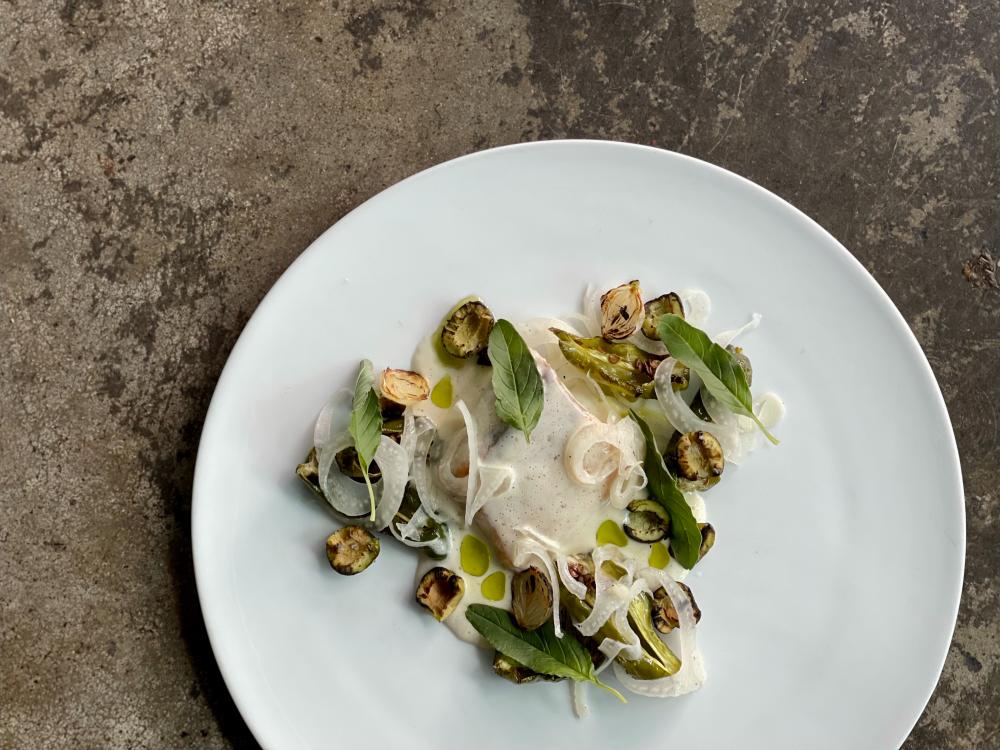 Courtesy of Aviary Wine & Kitchen.
Argentina native Marco Fiorilo partnered up with John Coronado to open Aviary Wine & Kitchen, an adorable wine bar serving uber seasonal modern American dishes with international influences, brimming with freshness and flavor. Beverage Director Alex Bell is a walking encyclopedia, striving to feature beers, ciders, and wines not available anywhere else in town and offering a unique perspective that gives diners an opportunity to learn beyond the glass. The convivial atmosphere and excellent music selection make it a popular neighborhood favorite. 
Chef Edgar Torres and his wife Christina Millan jumped at the chance to occupy the property adjacent to Torres' family restaurant, the legendary Mi Madre's, to open School House Pub. Edgar creates modern pub favorites and Christina showcases her mixology talents at this laid-back neighborhood spot. Once established, they decided to turn the rooftop storage room into Techo, a micro mezcaleria serving agave spirits paired with Christina's cocktail magic. It doesn't get better than three local favorites under (almost) one roof.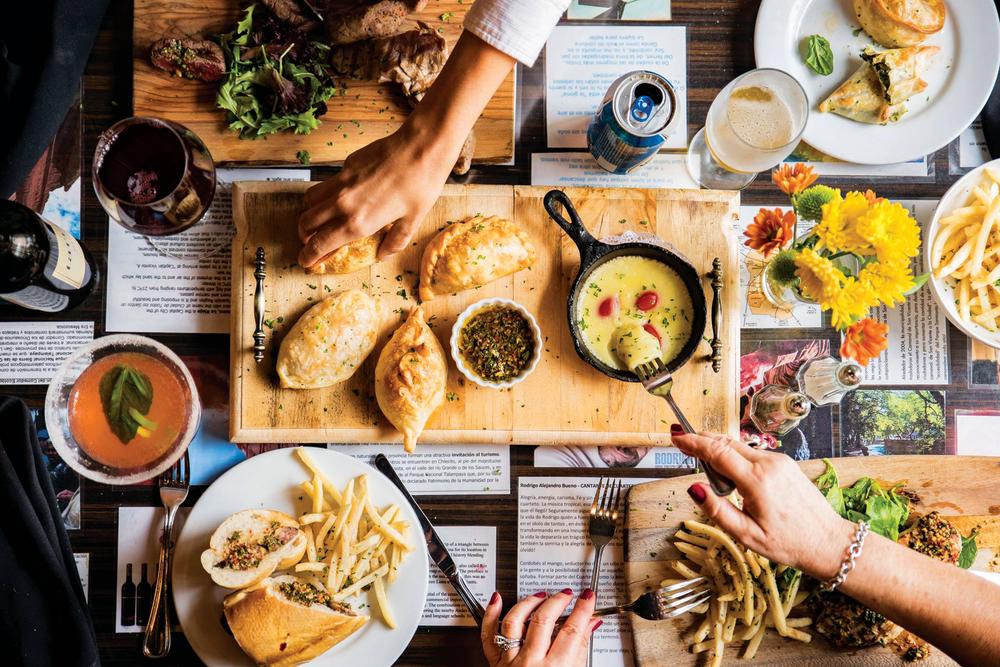 Courtesy of Buenos Aires Cafe.
Buenos Aires Cafe became the first Argentine restaurant in the Austin area in 2005 when Reina Morris, an Argentina native, sought to preserve the traditions of her country and share them with friends. Now with two locations and a basement speakeasy called Milonga Room, Buenos Aires Cafe offers a refined yet unfussy dining experience featuring homestyle favorites alongside a carefully selected wine list and South American-inspired cocktails. From traditional beef empanadas and perfectly cooked meats to handmade gnocchi and desserts, there is something for everyone at these lively eateries.
Chef and owner Margarito Aranda, a perennial winner in the annual Austin Chronicle Hot Sauce Contest, offers a varied menu in this modest space filled with regional classics like the exotic pescado Tikin Xic from the Yucatan, Caldo Xochitl from Central Mexico, and enchiladas de pipian, a traditional pumpkin seed-based sauce from Oaxaca. Sazón's patio is perfect for sipping margaritas and cold cervezas during happy hour.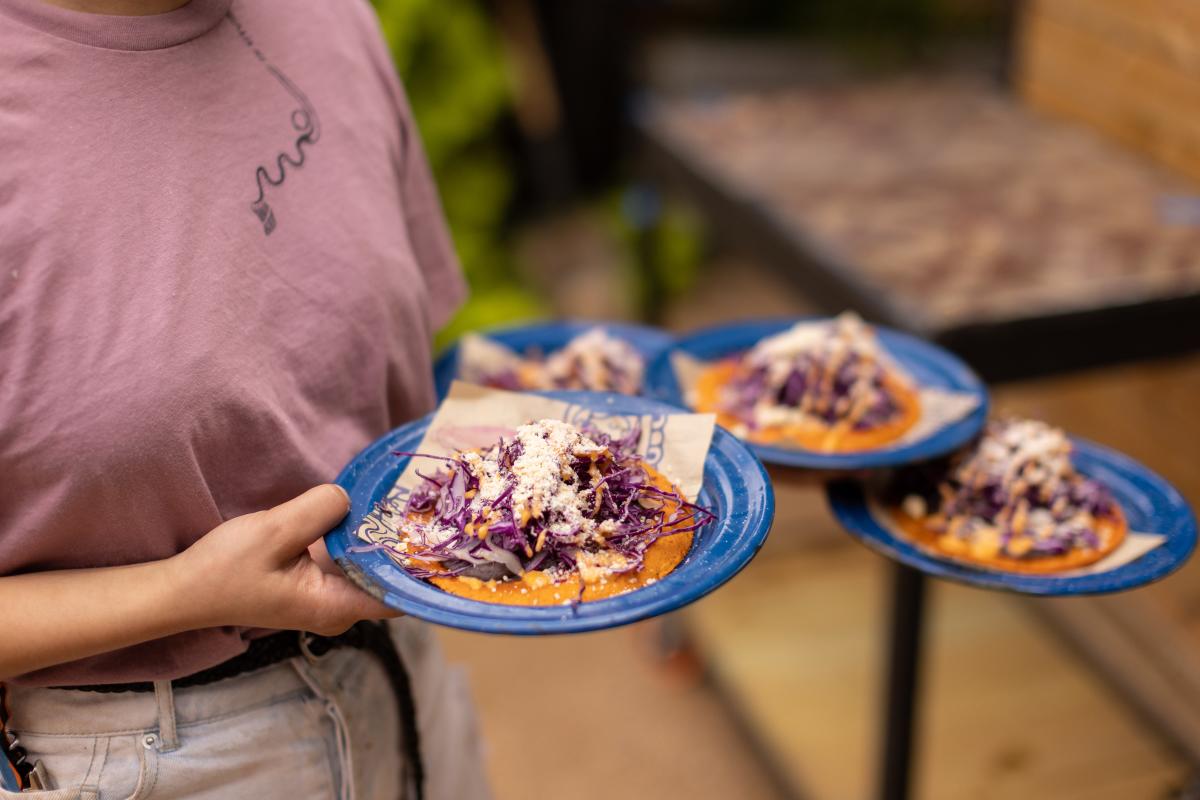 Nixta Taqueria. Credit Arts+Labor.
A husband and-wife operation, Nixta Taqueria is owned by Sara Mardanbigi and Chef Edgar Rico. A James Beard winner and a TIME100 recipient himself, Rico serves up a menu full of ultra-traditional staples alongside unconventional additions to create inventive and delicious tacos. Just one favorite includes the the duck carnitas taco, combining duck confit, radish, finely shaved onion, salsa and cilantro all atop a homemade tortilla with special heirloom corn from Mexico. One of Austin locals' favorite spots, Nixta Taqueria is sure to take you on a culinary adventure you won't soon forget.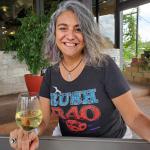 Contributed by Claudia Alarcón
Mexican by birth, Austinite by choice, Claudia has been immersed in the city's food and beverage scene since her arrival in 1984. After years of working in restaurants she started writing about them in 2000, and has seen the growth transformation of the dining scene from the beginning. In her sparse spare time, she watches futbol, tends her garden, and is an active dog rescue advocate. She lives in South Austin with her fur babies, Benji and Eddie.