The capital city is home to the University of Texas at Austin, which houses one of the country's best Textiles and Apparel programs. It only makes sense then that the city is home to many local clothing brands and talented designers that add a unique flair to the city. The looks you see on the street here might not be as gaudy as the average outfit on the streets of NYC, but you're sure to find some truly fantastic local styles across a range of sensibilities. Here are some of our favorite local brands you should visit or support during your time in Austin and beyond.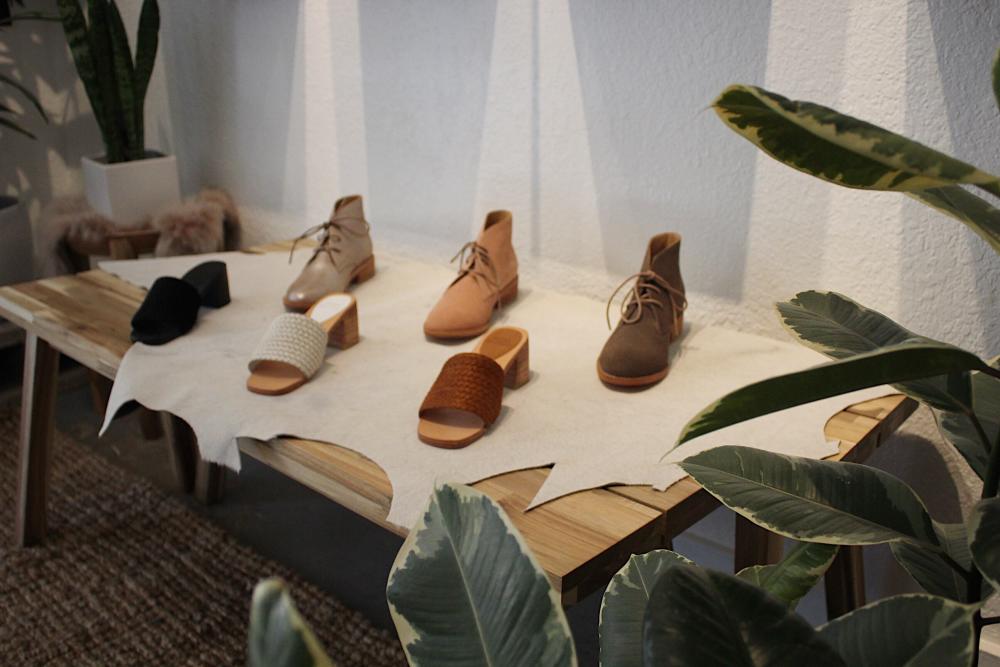 Courtesy of Fortress.
Just a few blocks over from the Elisabet Ney Museum, you can find a charming shop called Fortress. They offer ethically sourced hand-made shoes from Peruvian shoemakers, and their collection is full of beautiful earth tones and unique designs that just look good. Visit their brick-and-mortar location in Hyde Park or shop online.
Psychic Outlaw offers unique, colorful, and downright cool patchwork apparel made from quilts, bandanas, and table cloths. Self-taught seamstress Rebecca Wright started the company in 2019, and now alongside her creative team, they create custom jackets, dresses, tanks, tops, fanny packs, corsets, and beyond. They have plenty of ready-to-wear items available in their online shop and in-store at Personal Vintage on South Congress. Alternatively, you can supply your own materials to give new life to your favorite childhood quilt. 
One of the better-known clothing brands in town, Miranda Bennet Studios uses only biodegradable fabrics and locally sources all of their garment-making labor from within Austin. They aim to build quality garments that last. And when their apparel does reach the end of its lifecycle, they offer a garment take-back program, where customers can bring/ship their MBS items back to be repurposed or recycled. Shop online or at their studio in Central East Austin.
Courtesy of Tecovas.
With one location in The Domain and one on South Congress, Tecovas brings high-quality cowboy boots and Western-wear apparel. In addition to their wide selection of hand-made men's and women's boots, they offer pearl snap shirts, canvas vests, and plenty of denim. It's the real deal when it comes to Ranchwear. You can pick up all you need from barn coat to field knife. Shop online or visit one of their stores.
Understated Leather creates incredibly cool leather statement pieces. In addition to jackets, they offer some excellent bustiers, dresses, jumpsuits, sleepwear, and more. Many of their coats feature the signature Southern/Western-style fringe. And if you've never had an item with that, then you're missing out. All in all, they offer elevated Texas flair and some great additions to any wardrobe. Shop online or find them in Maufrais on South Congress.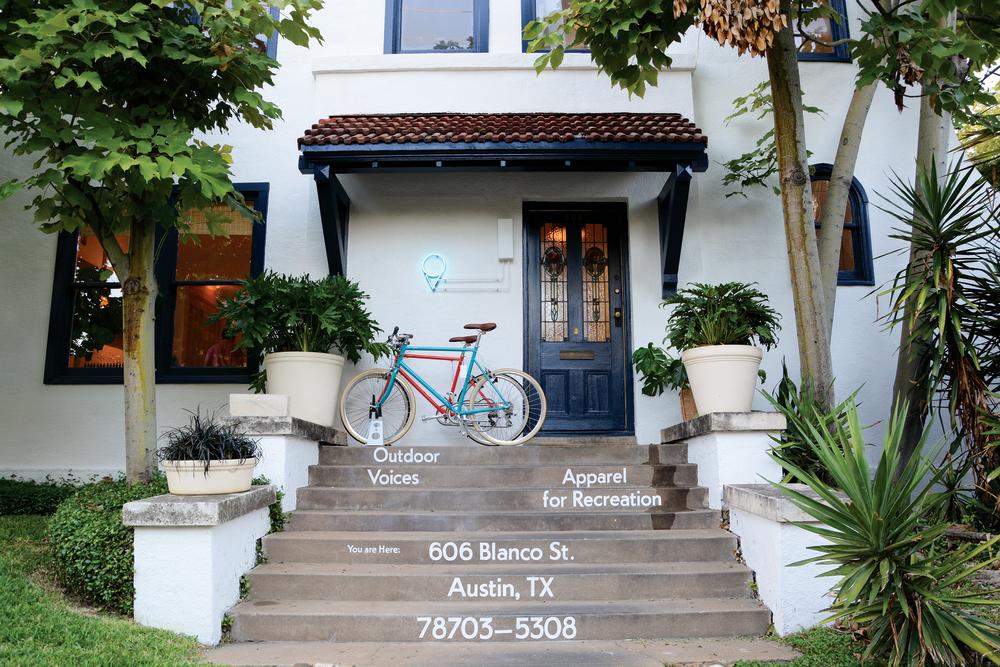 Courtesy of Outdoor Voices.
Outdoor Voices is a well-known activewear brand that was founded here in Austin nearly a decade ago. With the goal of getting people moving, they offer all you would need to make that happen—sports bras, biker shorts, rugby henleys, and plenty more. If you want to be active and look good while doing it, this is a good brand for you to check out. Shop online or visit their Clarksville and South Congress locations. 
Howler Brothers is an excellent shop for men's active and casual wear. Their items are perfect for lounging outdoors, sitting on a boat with a beer in hand, climbing, dirt biking, swimming, playing pool — the list continues. Basically, they make clothes to hang out in. They have two locations in town, one in Clarksville and one on South Congress. Their online shop also offers free shipping on orders over $99. 
Raven + Lily
Raven + Lily covers all things bags — totes, backpacks, purses, clutches, and plenty more. The brand designs each piece to have lasting appeal. Their colorful bags add the perfect touch to any outfit. Shop online or visit their boutique on South Congress.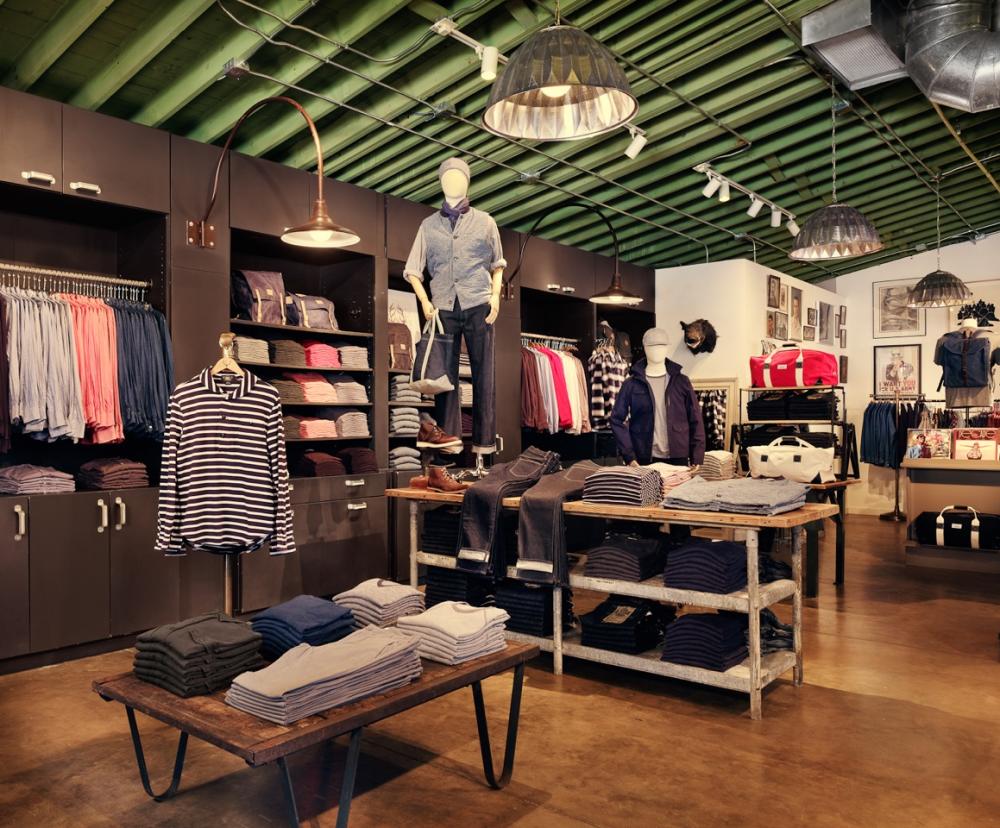 Courtesy of STAG Provisions.
Imagine what a GQ cover model would wear, and you'll have a good idea of what you can find at STAG Provisions. It's a mixed high-end men's wear boutique full of stylish yet effortless items. They carry a wide variety of brands in addition to their handful of original designs. Shop online or visit their South Congress store right next to Home Slice Pizza, just be sure to wipe your fingers first.
Feels So Good is a screenprinting shop that makes stylish and effortless-looking tees. They carry a handful of vintage items too that altogether make for fresh yet classic feeling wardrobe additions. They understand that style extends beyond just clothes. And fittingly offer some cool printed posters that match the flair of their classic tees. Shop online or visit their store on Alpine Road across the street from Cosmic Coffee.
Looking for more local brands and retailers? Check out our shopping page, broken down by category to help get you started!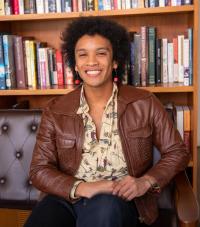 Contributed by Jade Fabello
Jade Fabello is an Austin-based writer and a recent graduate of the University of Texas, where he was a double major in the Journalism and the Communication and Leadership programs. You can find his work at JadeFabello.com. 
Instagram @Jade__Fab. Twitter: @Jade_FW