Whether you're planning on celebrating Easter out and about or in the comfort of your own home, Austin has a ton of delicious options to choose from for your brunch or dinner meal. Check out these Austin restaurants to make your holiday stress-free and delicious.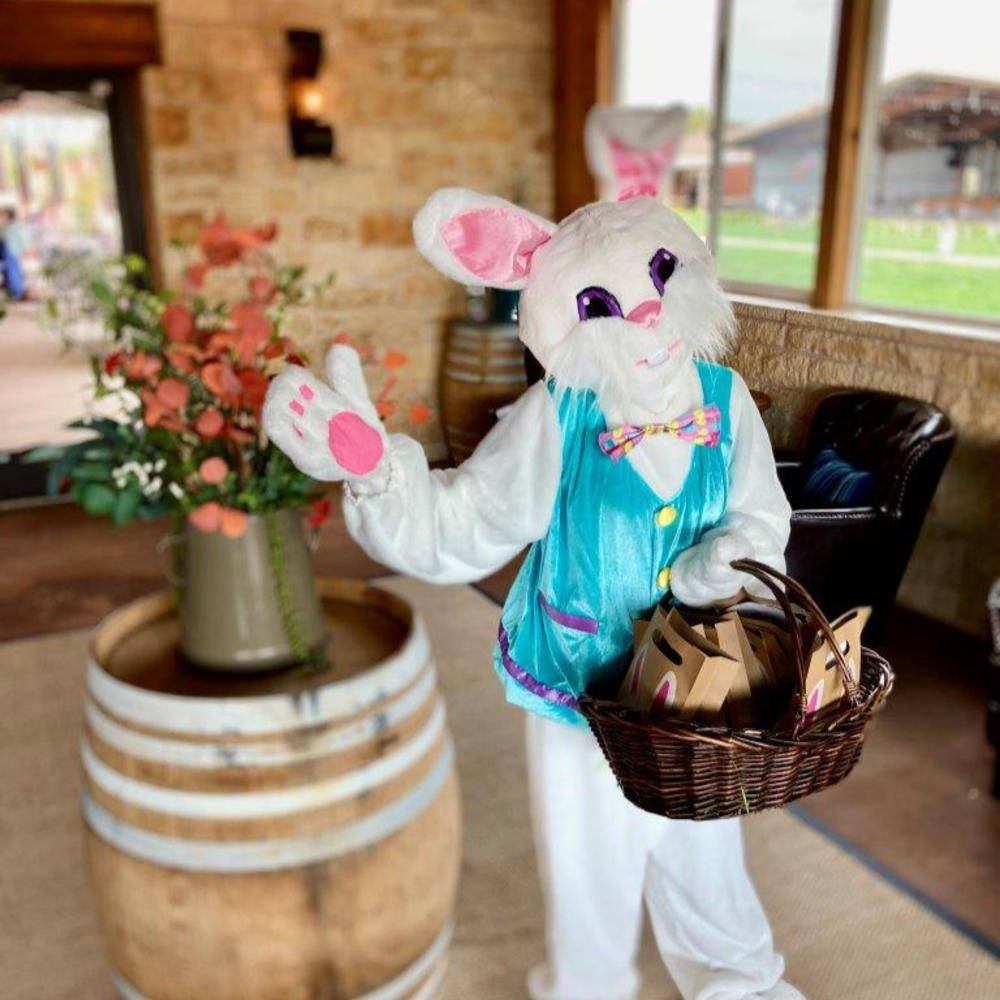 Courtesy of Carter Creek Winery.
Easter Brunch in Austin
Aba
Enjoy Easter brunch on the patio with weekend favorites as well as Easter specials like spring frittata and lump crab dishes. These delicious specials will be available for dine-in brunch all weekend long.
Reserve your table here.
Bakery Lorraine
Bakery Lorraine is brining back their Easter themed pastries and baked goods once again. The menu features a decadent carrot cake topped with pastel-colored macarons. Pre-orders run through Wednesday, April 4 for pickup Easter weekend. 
Check the menu and order online.
Cannon + Belle
Treat your family to traditional Texas cuisine with a creative flair this Easter. Using farm fresh ingredients for menu items like savory breakfast bites and sweet treats, this brunch is the perfect way to spend the holiday with family and friends. 
Reserve your table online. 
Carter Creek Winery Resort & Spa
Head to the Hill Country for a day of fun at Carter Creek Winery Resort and Spa. First, hit the brunch buffet for breakfast favorites and unique specials like a shrimp and mussel bar, roasted lamb, tableside micheladas and more. After everyone's full, enjoy activities for the whole family and grab a pic with the Easter bunny.
Check availability and reserve your spot online.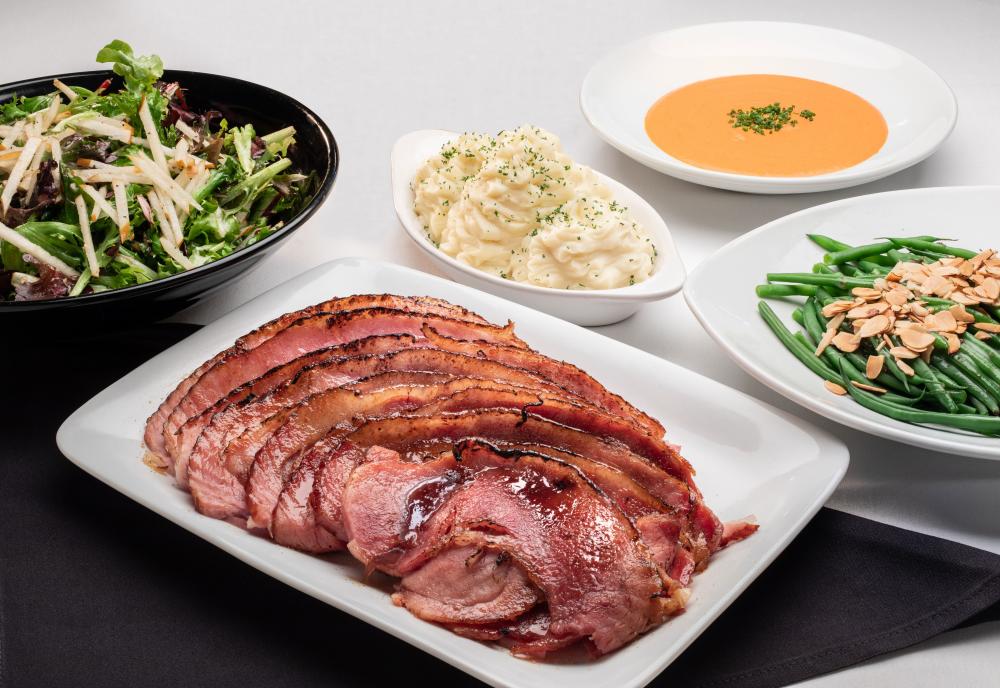 Courtesy of CARVE American Grille
CARVE American Grille
Get ready to delight in Carve's tasty Easter Sunday special offerings. This exceptional holiday menu will include Pear Salad, Carrot Ginger Soup, Triple Glazed Ham, Caramelized Prime Rib, White Chocolate Cheesecake and more. Carve will also offer this Easter special to-go for those who wish to enjoy the holiday at home. 
Reserve your table online.
Ciclo
Take part in Ciclo's lavish brunch spread featuring dozens of specials the whole family will enjoy. Before brunch kicks off, let the little ones get their energy out by joining in the egg hunt on the lawn. 
Reserve your table by calling 512-478-4500.
Cookie Rich
Fill your Easter baskets with unique, specialty cookies from Cookie Rich this year. Cookie Rich is an update on regular cookies and this spring the bakery is making an exclusive Easter 12 pack filled with limited edition flavors like Easter Egg, Key Lime Pie, Orange Dreamsicle and more. 
Order your pack online.
CRU Food and Wine Bar
Be transported to the Napa Wine Country with the restaurant's annual Napa-style Easter Brunch. Choose from a variety of mouthwatering entrees like Smoked Salmon, Crab Cake Benedict and more, to build your own 3-course meal complete with a Mimosa or Bellini. CRU Food & Wine Bar boasts two convenient locations Downtown and in The Domain. There are no reservations required.
Delysia Chocolatier
While not technically brunch, you can upgrade your Easter candy with three key offerings from Delysia Chocolatier this Easter. Grab a golden egg to add a special surprise in any Easter basket. Each egg weighs a whopping two and a half pounds! Place an order for the Hoppy Easter truffle collection, complete with sixteen holiday themed confections.  Lastly, give the kids a fun and creative experience with Delysia's painted chocolate eggs. Each set comes with six painted chocolate eggs filled with a mix of flavors and three chocolate ink pens for decorating.
Available for order online. 
The Driskill Hotel
Feel like a royal at The Driskill Hotel's Easter tea. The long-standing tradition makes for a special gathering with family and friends. Savor three scrumptious courses of Easter themed classic French pastries, petit fours, and delicate finger sandwiches as you leisurely sip premium loose leaf teas and sparkling wine. 
Reserve your table online.
Fairmont Austin
Celebrate the holiday with a bountiful buffet filled with Easter brunch classics and luxurious chilled seafood and roasted prime rib. After brunch enjoy the many family friendly activities the kids will love like a "Tiny Tails" petting zoo, rooftop egg hunt and a visit from the Easter bunny. 
Reserve your table now online.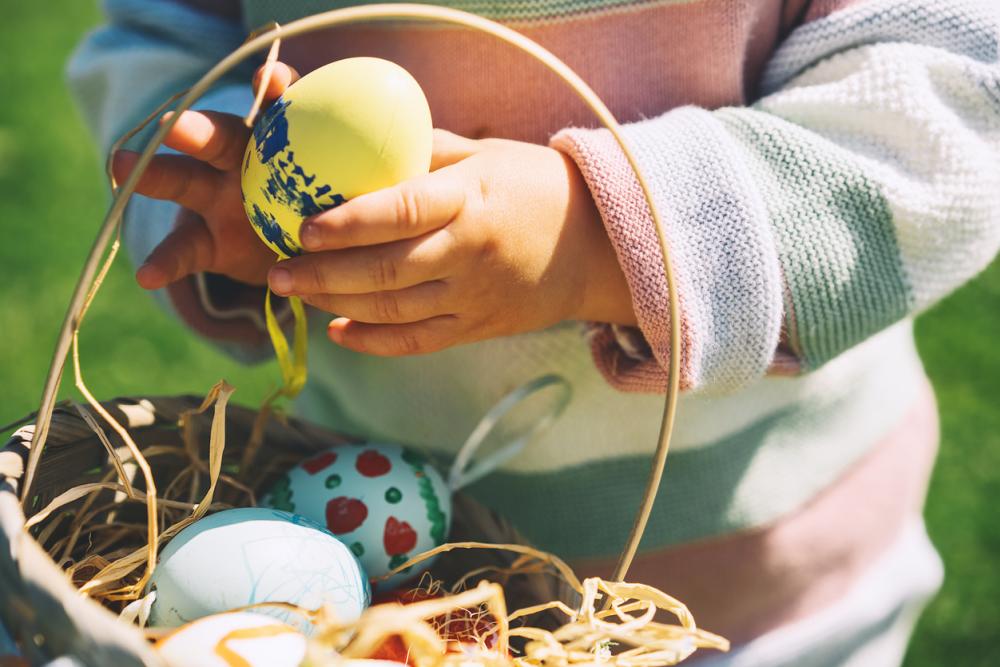 Fareground. Credit to FOH NYC
Fareground
Celebrate Easter weekend downtown this year where the Fareground will be hosting its Second Annual Easter Egg-stravaganza on Saturday April 8. The event will feature family-friendly activities, brunch specials, and an egg hunt for the kids. 
Save your spot and RSVP online.
Fleming's
Dress in your Easter best and enjoy a decadent 3-course meal, featuring a hand-cut filet mignon paired with crab stuffed shrimp or lobster tail scampi. Open for brunch on Saturday and Sunday.
Reserve your table online.
Gloria's Latin Cuisine
If you're looking to spice things up this Easter stop by Gloria's Latin Cuisine and enjoy delicious Latin flavors and brunch specials. Stop by on Easter Sunday and enjoy their flavorful brunch offerings like Tres Leches Waffles, Huevos Rancheros and Chilaquiles de Pollo en Salsa Verde. There are no reservations required.
Goldie's
Join in a posh, elegant Easter Tea at Goldie's Sunken Lounge inside the Austin Proper Hotel. Enjoy a cup of tea served in the beautifully designed lounge alongside traditional bites like cucumber sandwiches, egg salad canapes, and French macaroons. 
Reserve your table online.
Goodfolks
Celebrate with dine-in specials and a specialty cocktail at Goodfolks this Easter Sunday. Enjoy elevated dishes like Herb Crusted Rack of Lamb and Pimento Cheese Poppers and wash it all down with a Berrylicious Cocktail. 
Book your table online.
Kalahari Resorts
Plan a holiday the kids will love by bringing the whole family to Kalahari Resorts for a festive Easter brunch. After everyone has filled up on the delicious buffet featuring glazed ham, roast beef ribeye, soups, waffles, omelets and more, the kids can participate in the annual Easter Eggstravaganza. 
Reserve your spot online.
Laurel Restaurant
Gather the whole family for Easter brunch served in the beautiful courtyard at Laurel Restaurant at Hotel Viata. With decadent twists on breakfast favorites like bourbon vanilla French Texas toast, carving station and sweet treats, there is no reason to stay home this Easter.
Book your table online.
Little Ola's Biscuits
Relax at home this Easter with a savory treat from Little Ola's Biscuits by purchasing one of their special Easter packs. Choose your preferred pack and enjoy delicious biscuits, strawberry jam, pimento cheese and even an Apple Kentucky Butter Cake.
Available April 7-9 at Little Ola's Biscuits or Olamaie on April 9.

Perry's Steakhouse
Bring the whole family to Perry's Steakhouse this year to enjoy Perry's Easter Sunday specials offerings. This exceptional holiday menu will include cocktail specials, Pear Salad, Carrot Ginger Soup, Triple Glazed Ham, Caramelized Prime Rib, White Chocolate Cheesecake and more. Perry's will also have a 3-Course Sunday Supper meal available for dine-in or to-go.
Reserve your table online.
Spare Birdie
Don't miss out on the Easter specials at Spare Birdie, the lively environment and immersive entertainment at this North Austin favorite is sure to make the holiday one to remember. Sip on a Silly Rabbit Cocktail while enjoying one of the brunch specials like Seared Tuna Toast, Crab Cake Benedict or a Hangover Burger. 
Stella San Jac
Celebrate the holiday all weekend long at Stella San Jac where they are serving Easter brunch Friday through Sunday. In addition to their delicious year-round brunch menu guests will be delighted by Easter specialty dishes and cocktails.
Book your table online. 
Summer House on Music Lane. Credit to Cristina Fisher
Summer House on Music Lane
Hotel Magdalena's restaurant Summer House on Music Lane is hosting a special Easter brunch that will feature a visit from the Easter Bunny. This special menu will feature a three-course meal with an assortment of pastries and crispy fingerlings for the table, alongside dishes such as Deviled Eggs with trout roe, and a Smash Burger. 
Reserve your table online. 
Tillie's
Explore the Texas Hill Country and celebrate Easter at Tillie's located at Camp Lucy. Tillie's Easter menu will feature a range of decadent options like Smoked Prime Rib, Oyster Mushroom & English Pea Risotto, Strawberry Shortcake and more.
Reserve your table online.
TLC
Bring the whole family and enjoy spacious, dog-friendly patio dining at TLC this Easter weekend. Can't miss drink specials along with a menu featuring both sweet and savory options like French Toast Bread Pudding or Chicken Fried Steak & Eggs, means there is sure to be something everyone will enjoy this holiday. There are no reservations needed at TLC.
True Food Kitchen
Delight in Easter brunch specialties Saturday and Sunday this year at True Food Kitchen. Swap chocolate eggs for sweet treats like Chocolate Bread Pudding French Toast and a refreshing Spring Spritz.
Book your table here.
Upstairs at Caroline's
Extend the Easter celebrations at Upstairs at Caroline's where specials are served all day long. The Easter specials, including signature entrees, cocktails and a desert, are not to be missed and there are no reservations needed. 
Walton's Fancy & Staple
Walton's is the one-stop-shop for all things Easter. Stop by to get beautiful flowers, limited edition golden Easter Eggs, and stock up on delicious bites like seasonal macaroons and pastries. While you're in, stop and enjoy their famous brunch staples like Avocado Toast and Shrimp & Grits. There are no reservations needed at Walton's Fancy & Staple.
William Chris Vineyards
There is something for the whole family to enjoy this Easter weekend at William Chris Vineyard. The vineyard is hosting its Annual Easter Extravaganza and Egg Roll featuring a wine tasting with food pairing for adults and egg hunt, pictures with the Easter Bunny and an egg roll for the kids. 
Purchase your tickets online.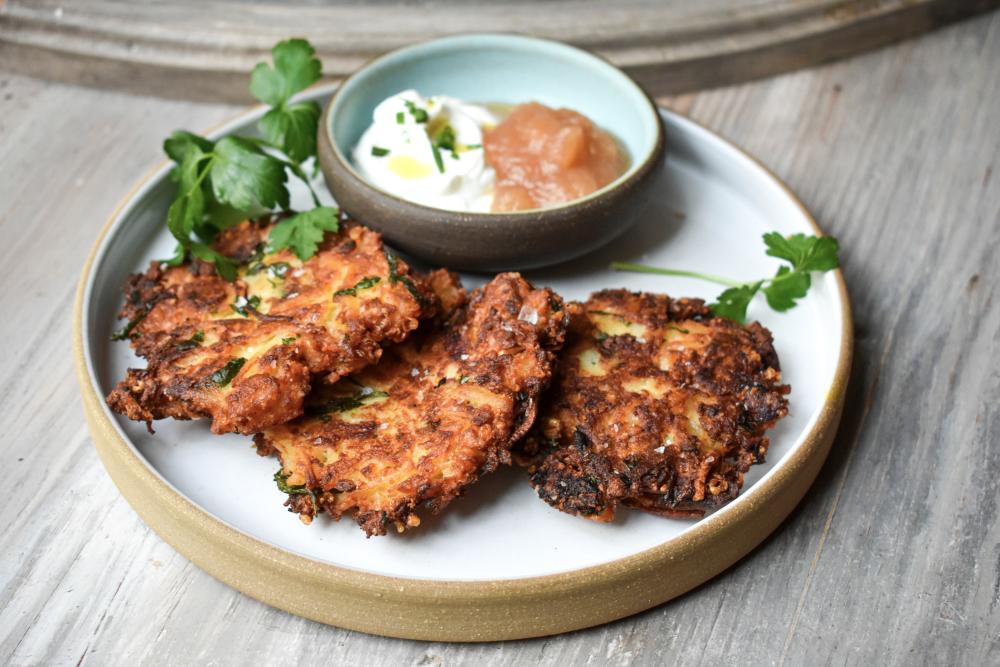 Courtesy of Aba.
Passover Meals in Austin
Aba
Enjoy your Passover meal on Aba's picturesque patio or in the comfort of your own home with a variety of offerings. Dine-in dinner specials include  featuring traditional dishes like matzo ball soup, potato & brussels sprouts latkes and braised short ribs. Or enjoy Passover at home with these chef-prepared classics, as well as a green salad, honey pie and crispy chicken thighs. 
Pickup orders must be placed by April 4. View the menu and order ahead, or reserve your table online.
L'Oca d'Oro
Bring your whole crew for a family-friendly Seders at L'Oca d'Oro. Enjoy an interactive ceremony and delicious eats like pastrami-style brisket, matzo ball soup and tzimmes.
Book your table online.