Fresh Ideas for Local Austin Catering
Add a Taste of Austin to Your Event
Looking to infuse some Austin flavor into your next event? Some of the city's favorite restaurants also cater private events. Whether you're looking to surprise your attendees with a taco truck or want to serve up good ol' Texas barbecue, you'll find these options and many more. We've pulled together a tempting lineup to help get your Austin catering plans started.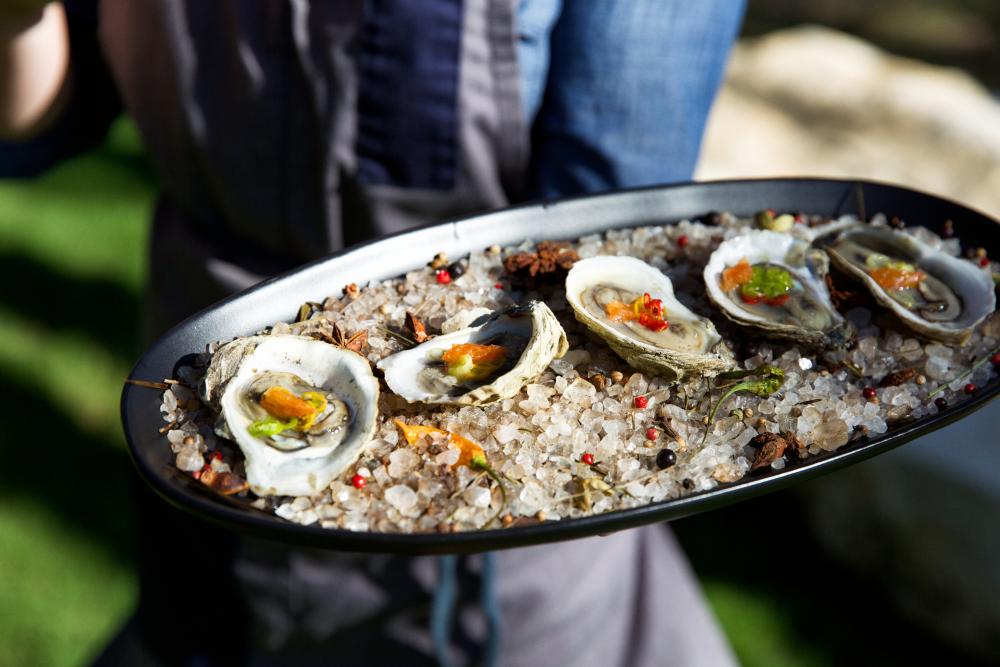 Courtesy of Contigo Catering.
Gourmet Catering
Inspired by the owners' family Contigo Ranch in South Texas, Contigo Catering offers seasonal ranch-to-table fare. A summer menu may include dishes like the smoked salmon tostada appetizer, short ribs with charred creamed corn, and coconut chiffon cake for dessert. 
More Picks: Rosemary's Catering, Courtney's Catering
Sandwich Catering
Flyrite is all about the fried chicken sandwiches, available spicy and served on a toasted bun with homemade pickle chips. Order sandwiches, along with crispy chicken tenders that come with a variety of house-made dipping sauces, such as sriracha mayo and avocado salsa. Sides include kale slaw and creamy mac & cheese.
More Picks: The Vanilla Orchard, Swedish Hill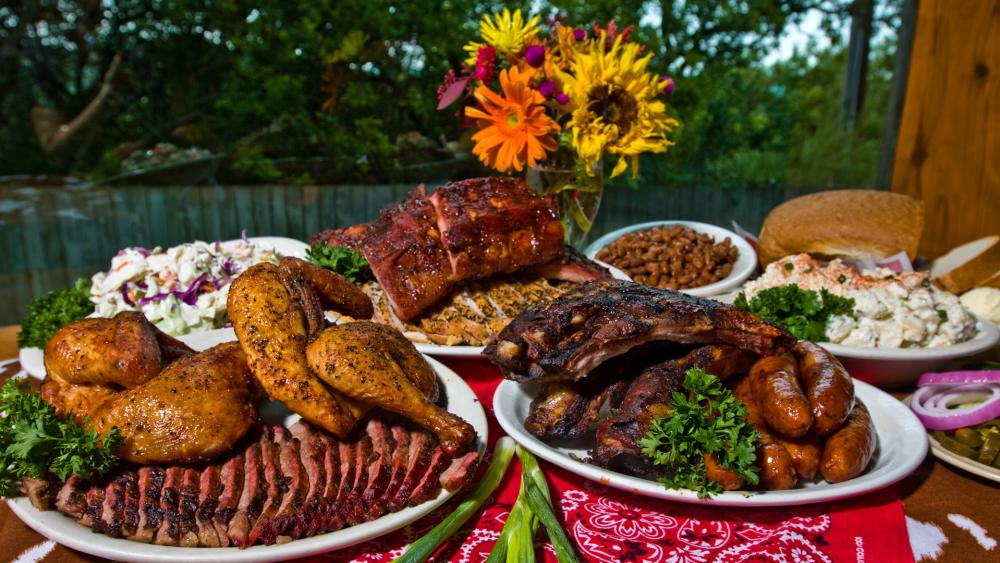 Courtesy of The County Line BBQ.
BBQ Catering
Boasting two Austin locations — County Line On The Lake and County Line On The Hill — this Texas institution is known for one thing: fall-off-the-bone barbecue. Plan a picnic of smoked ribs, brisket, sausage and chicken served with traditional sides of coleslaw, potato salad and beans.
More Picks: Cooper's, Terry Black's
Lunch Catering
Order a healthy boxed lunch from Whole Foods Market. Choose from a wide selection of wraps that include chicken pesto, hummus falafel and tuna avocado. Boxed lunches include potato salad and sweet summer kale salad. For dessert, add a brownie or cookie tray.
More Picks: Central Market, Garbo's Restaurant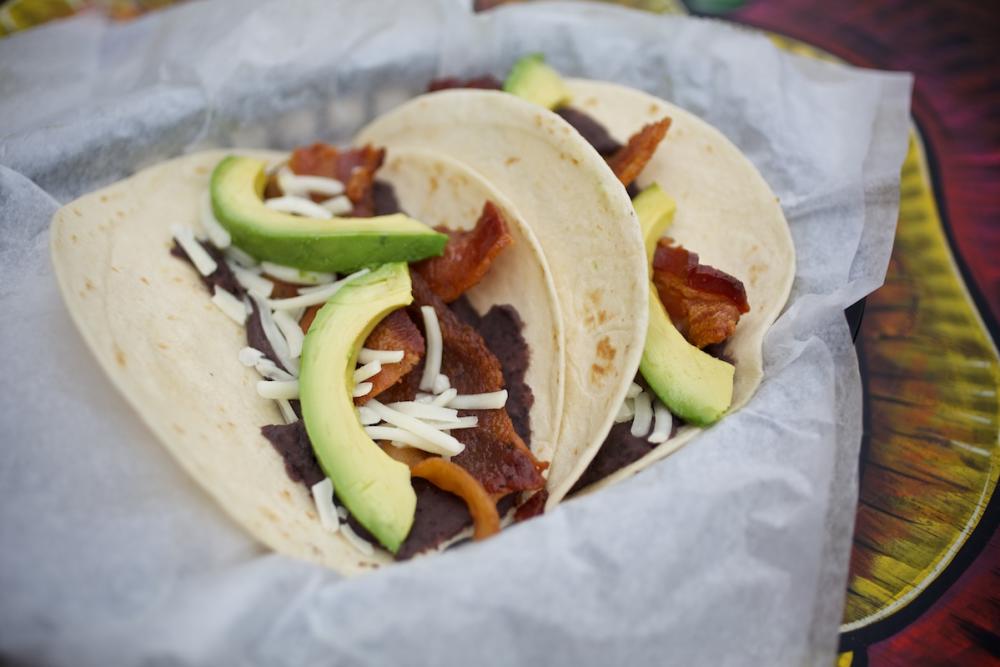 Courtesy of Tacodeli.
Breakfast Catering
Start your morning the Austin way with breakfast tacos from Tacodeli. Choose from nine different pre-rolled tacos such as The Vaquero, a house favorite that wraps scrambled eggs, grilled corn, roasted peppers and jack cheese in a tortilla laced with Tacodeli's award-winning salsa. Or choose the build-your-own option with 20 different ingredients.
More Picks: Jo's Coffee, Austin Java
Wedding Catering
Planning a wedding? Dagar's Catering has been an Austin staple since 1952. This family-run caterer offers wedding menus with a wide range of cuisines that can be customized to each couple's taste. Whether you prefer a buffet, family-style dishes or an elegant plated dinner, Dagar's can fill the bill.
More Picks: Antonelli's Cheese, Word of Mouth Catering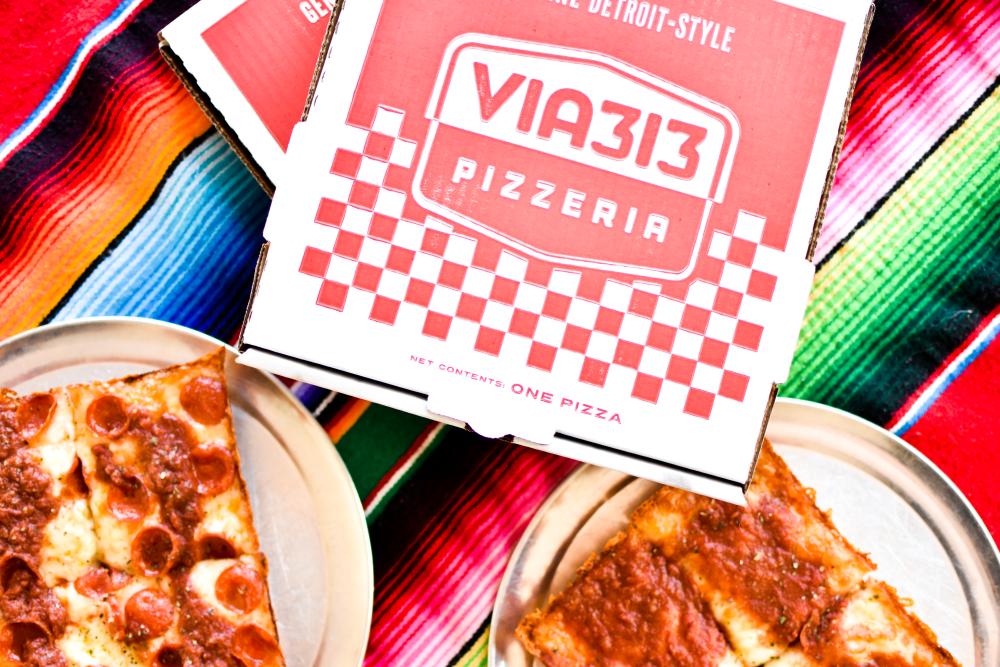 Via 313 Pizza. Credit Hunter Townsend.
Food Truck Catering
Pizza is the ultimate finger food, so why not try the Detroit-style square version from Via 313. A Via 313 food truck will park at your event and serve up thick, cheesy slices of pizza, including classic pepperoni or a veggie version with mushrooms, onions, green peppers and black olives.
More Picks: Valentina's Tex-Mex BBQ, Burro Cheese Kitchen
Affordable Catering
Austin-based Schlotzsky's has been crafting hot, toasty sandwiches since 1971. Order the oven-baked sandwiches, such as the turkey bacon club and The Original (piled high with smoked ham, salami and cheeses), served on homemade sourdough buns. Add Cinnabons for a sweet treat.
More Picks: P.F. Chang's, Pascal's Catering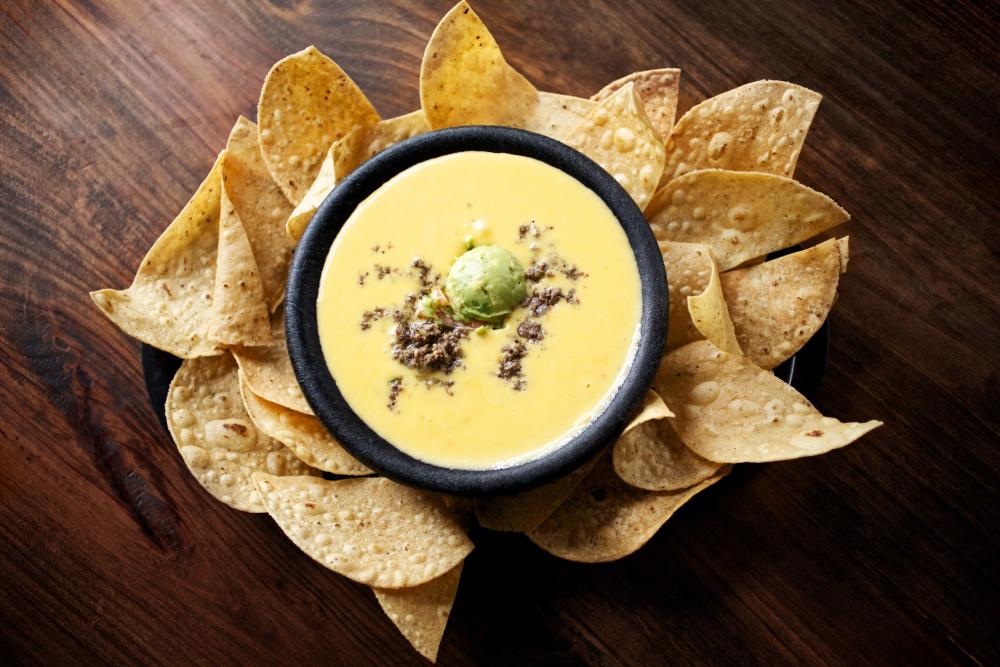 Matt's El Rancho. Credit Jody Horton.
Mexican Food Catering
Open since 1952, Matt's El Rancho is a long-time Austin favorite. Set up a buffet that includes popular favorites like sizzling Angus Beef fajitas and cheese enchiladas, as well as the restaurant's legendary Bob Armstrong Dip (queso) with chips. For an extra kick, add Matt's Famous Fresh Lime Margaritas.
More Picks: Juan in a Million, Maudie's Tex-Mex
Italian Catering
Mandola's Italian Market uses time-tested family recipes to create its made-from-scratch Italian dishes. Mandola's offers a mobile brick pizza oven and gelato bar to bring the flavors right to your gathering. Fresh pizzas, including Margherita and Carnivore, are baked on site. Seasonal handmade gelato includes tiramisu and coconut flavors.
More Picks: Mangia Pizza, Primizie Catering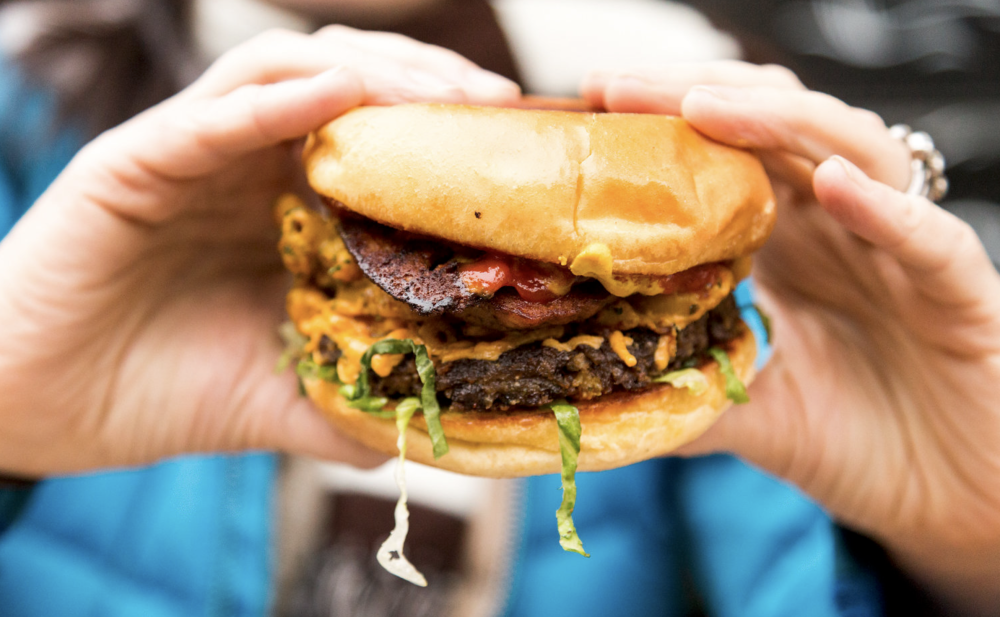 Courtesy of Arlo's.
Vegan Catering
Arlo's is known for its outstanding plant-based comfort food. Arrange for an Arlo's food truck to show up at your event to sling some of its most popular dishes, including the delicious vegan bac'n cheezeburger, chik'n tacos, frito pie and tater tots.
More Picks: Wheatsville Coop, Bistro Vonish
Vegetarian Catering
ATX Food Co. offers a one-of-a-kind, fully alkaline menu that's meant to nourish, heal and energize. Plant-based menu choices include the wild mushroom sushi salad, squash taco and broccoli-cauliflower stir fry. The organic ingredients are locally sourced, and dishes are made with body-absorbing minerals to help maintain a healthy body and mind.
More Picks: Mr. Natural, East Side King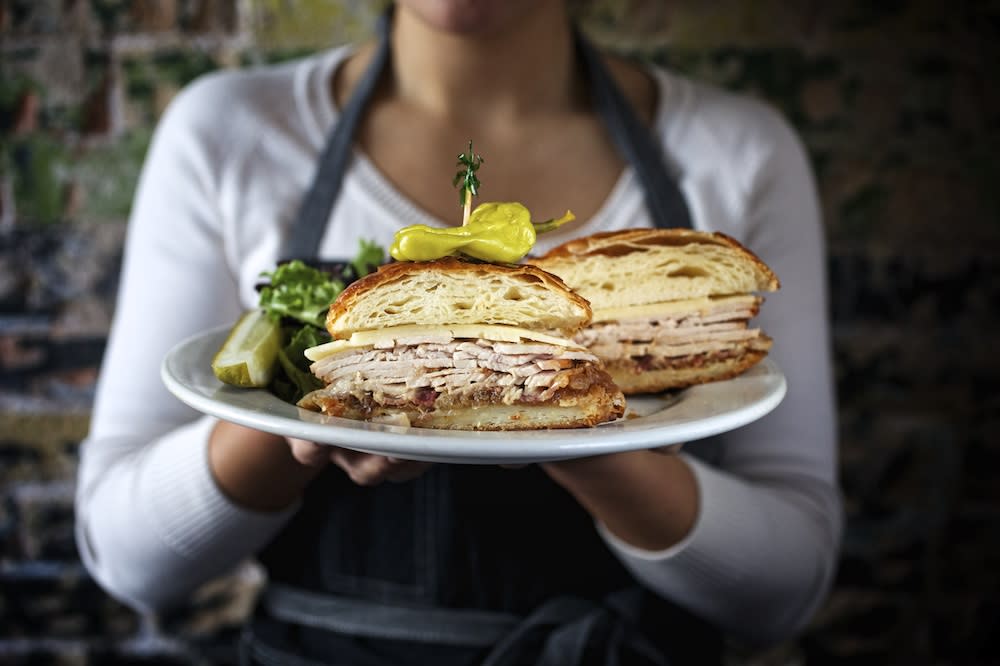 Walton's Fancy & Staple. Courtesy of Jody Horton.
Brunch Catering
Walton's Fancy and Staple is a combination gourmet delicatessen, bakery and cafe. Order brunch with delicious options like the crab cake-and-eggs benedict, beignets and berries, and quiche Lorraine. An on-site florist can create beautiful arrangements to add a colorful touch to your brunch.
More Picks: Kerbey Lane Cafe, Patika
Taco Catering
Torchy's Tacos will roll its sleek black food truck right up to your event. A Torchy's team cooks up taco creations like the battered and fried portobello mushroom strips nestled in a flour tortilla with refried black beans, roasted corn, cotija cheese, fresh avocado and ancho aioli. Be sure to include the green chili queso and homemade chips.
More Picks: Fresa's, Mellizoz Tacos

Tiny Pies. Credit Annie Ray Photography.
Dessert Catering
Delight guests with the adorable baked goods turned out by Tiny Pies. The hand-held pies, just the right size for eating while mingling with colleagues, come in delish flavors like Texas pecan, apple and chocolate cream.
More Picks: Gourdough's, Kellie's Baking Co.
Indian Food Catering
Go with innovative Indian cuisine from Clay Pit. You'll find traditional Indian dishes like chicken tikka masala alongside contemporary menu items, such as the stuffed chicken breast draped in a cashew-almond cream sauce. Add decadent desserts like the chai spice crème brulee and mango cheesecake.
More Picks: Taj Palace, Tarka Indian Kitchen

The Peached Tortilla at Austin Food + Wine Fest. Credit Katrina Barber.
Full-Service Catering
The Peached Tortilla is known for its unique Asian dishes with subtle Southern influences. The restaurant specializes in full-service, off-site catering that can range from a plated meal or buffet to food truck service. Menus include everything from family-style Korean braised short ribs to street tacos served from The Peach Tortilla food truck.
More Picks: Cojo Unlimited Catering, Alfred's Catering
Soul Food Catering
Serve up some soul food from Hoover's Cooking. The Jamaican jerk ribs are a must, or order Southern specialties like the fried chicken and smothered pork chops. Top things off with banana pudding for dessert.
More Picks: Elevated Soul, Fowler's Smokin Soul Food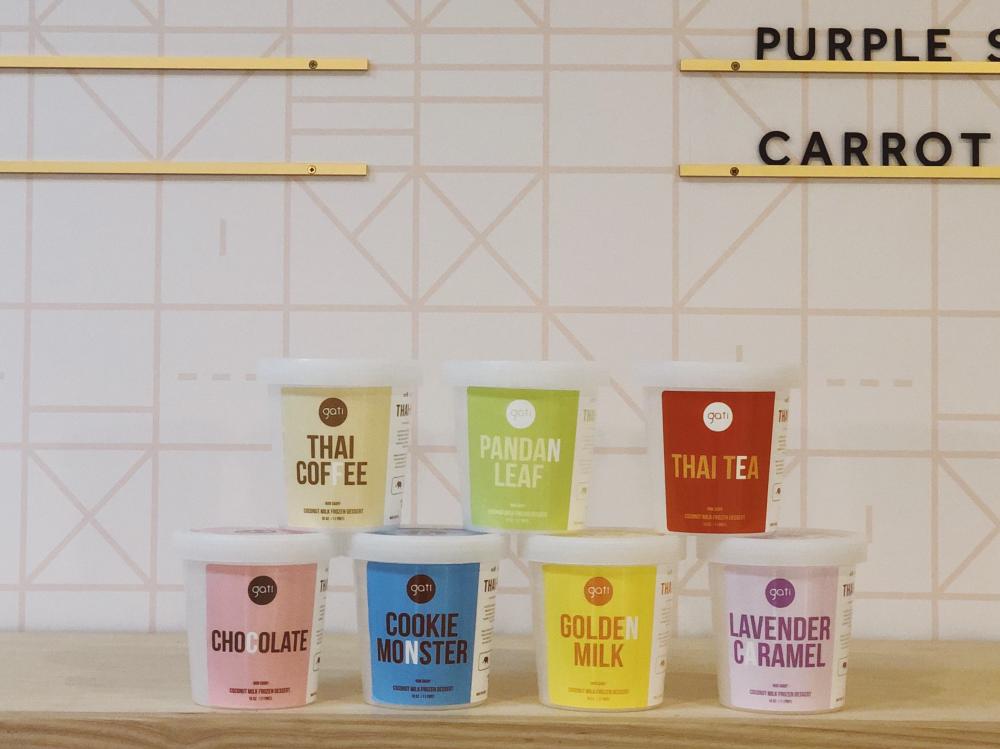 Gati. Courtesy of Jam Sanitchat.
Ice Cream Catering
Surprise attendees with an ice cream social hosted by Amy's Ice Creams, known for its yummy small-batch ice creams, with flavors like Beer and Pretzels and the popular Mexican vanilla. Amy's staff will do the scooping for you, complete with adding crush'ns (toppings) that can include everything from fresh strawberries to ginger snaps.
More Picks: Cold Ones Pops, Gati
Healthy Catering
Gear up attendees for the day with organic smoothies from JuiceLand. Made with cold-pressed juice and fresh fruits and veggies, some of Juiceland's best sellers include the Moontower (almond milk, banana, cacao powder, brown rice protein and dates) and the Morning Sunshine (pineapple, orange, banana, mango, goji berry and local bee pollen).
More Picks: Royal Fig Catering, Baby Greens
Find even more Austin catering ideas here.