BEST HILL COUNTRY WINERIES NEAR AUSTIN
Just outside of Austin, the Texas Hill Country is home to more than 50 wineries. So, how do you choose where to stop? We've picked a selection of some of our favorites to get you started. Check out Texas Hill Country Wineries for a complete list to map out your own wine trail road trip.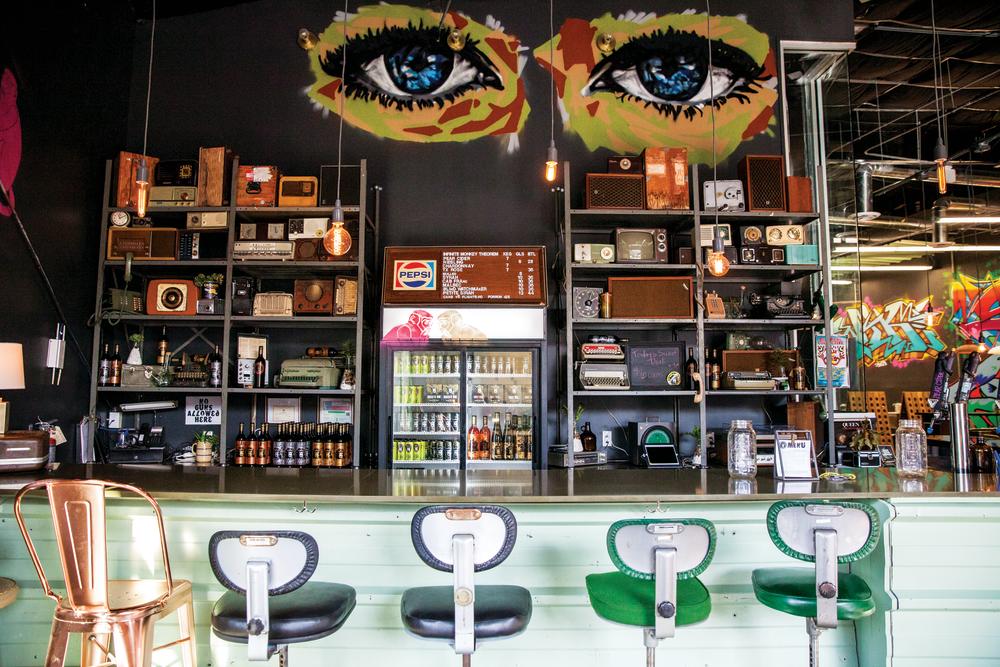 Courtesy of the Infinite Monkey Theorem.
Wineries in Austin
Austin's winery scene is full of options to grab a glass, or a bottle, direct from the makers themselves at unique urban wineries right around downtown Austin. These winemakers hit the road and compulsively search for the best grapes around the country, bringing the fruits of their labor back to Austin to make some excellent wine.
Infinite Monkey Theorem
Take the edge off summer with a wine slushy in one of the coolest urban tasting rooms in the country. The décor can only be described as a Pinterester's dream. This hidden gem serves wine from taps, with flights worth every penny.
The Austin Winery
Known for its friendly and knowledgeable staff, this winery is stripping away the pretense of wine and making it more approachable to drink and enjoy. Start out with a glass of Texas High Plains Rosé with hints of fresh strawberries.
Meridian Hive Meadery
These innovative crafters are putting a modern touch on the ancient beverage of honey wine, also known as mead. From dry wine-like mead to a lightly sweetened ciderey beverage, you can try a wide variety of the age-old favorite. Stop by the tasting room and try the many flavorful varieties on tap or find them in local stores and at farmers markets around town!

William Chris Vineyards. Credit Miguel Lecuona.
Texas Hill Country Wineries Near Austin
The Hill Country wine trail is a swirling path of sipping and touring where more than 50 wineries are proudly pouring everything from pinots to chardonnays.
Becker Vineyards
This grand winery crafts award-winning Bordeaux, Burgundy and Rhone-style wines that have been served at the White House. Tastings are held in a German stone barn, and include a souvenir Riedel wine glass with purchase.
Inwood Estates Vineyards
A pioneer in tempranillo growing, Inwood Estates takes pride in making its wine from Texas grapes. Make a reservation for Taste with the Winemaker and experience a personal seated tasting with owner Dan Gatlin.
William Chris Vineyards
Stop in at this century-old farmhouse and sample wines straight from the barrel during a tour of the winemaking facility. Or join in an educational guided cheese pairing with your wine tasting.
Grape Creek Vineyards
Taste wines in Grape Creek's romantic Tuscan-style villa, where you can take a cellar tour and sample vintages right from the barrel. Dine at Stout's Trattoria with sweeping views of the vineyard.
Duchman Family Winery
Located just a half-hour from Austin, Duchman produces its wines using grapes from the Texas High Plains. Sample vintages in the lovely Italianate villa, including the critically acclaimed Vermentino.
Spicewood Vineyards
Bring your pup and a picnic to this pet-friendly, family-run vineyard. Call ahead to arrange a winemaker tour of the picturesque 32-acre vineyard and facility that turns out handcrafted red, white and rosé wines.
Flat Creek Estate Winery
Take a vineyard walk, then enjoy a wine flight paired with a meal at The Bistro, Flat Creek's on-site restaurant. You can even stay the night at Vintner's Quarters, located on the scenic 80-acre estate.
Fall Creek Vineyards
Grab and glass and cozy up to the wood-burning fireplace or soak up the sun on the outdoor patio at this picturesque winery that has been in business for more than 40 years. Sample a variety of wines (all made with Texas grapes) in the Driftwood Tasting Room, paired with small bites like the charcuterie board.
Westcave Cellars Winery
Hidden away down the road from the popular Hamilton Pool Preserve, Westcave is known for its knowledgeable staff and award-winning wines. Enjoy a glass of the house Cabernet Sauvignon outside under stately oak trees and listen to live music on Sunday afternoons.
Pedernales Cellars
Named for the Pedernales River that winds through the Texas Hill Country, this sixth-generation, family-run winery specializes in Spanish and Rhone-style wines. Take a tour of the underground wine-making cellar and enjoy a sampling of six different wines in the Estate Tasting Room (keep your wine glass as a souvenir!).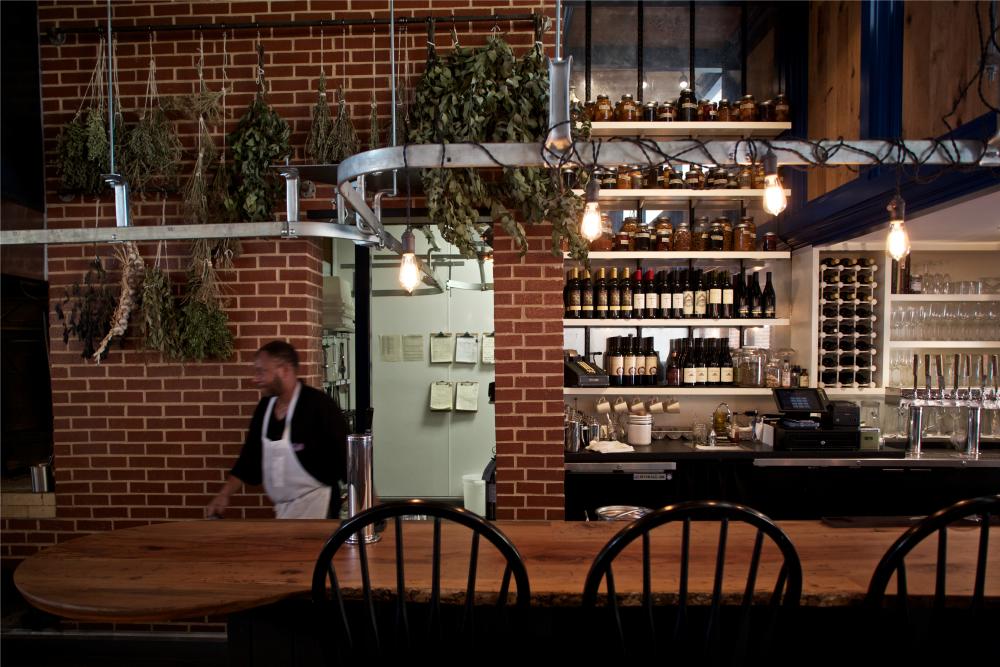 Dai Due. Credit Jody Horton
Where to Try Hill Country Wines in Austin
Can't make it out to the Texas Hill Country wineries? Not a problem. Here are some Austin spots that pour their wines.
Texas Reds & Whites Tasting Room prides itself on its carefully curated selection of Lone Star State wines. Try a glass of Duchman Family Winery's sweet Canto Felice white wine or William Chris Vineyards' red Skeleton Key.
The southern-inspired Jack Allen's Kitchen serves up farm-to-table fare alongside Texas wines like Becker's Tempranilllo and William Chris' Mourvedre. Manor's Dai Due offers an extensive selection of Hill Country wines including the Petite Syrah from Westcave Cellars Winery and Fall Creek Vineyard's Chardonnay.
Cannon + Belle serves Becker Vineyards' Provencal Rosé by the glass or bottle, along with wine on tap that includes Duchman Family Winery's Montepulciano and Vermentino. The iconic Driskill Grill offers Texas Hill Country wines from Flat Creek Estate Winery (Blanc du Bois) and Duchman Family Winery (Vermentino).
Find more Hill Country wineries and vineyards and plan your own wine-focused Hill Country road trip.