Austin, Texas is an outdoor lover's paradise and a super kid-friendly city, making it the perfect getaway for families with kids of all ages. While your Austin family vacation might not be raging at all the music venues, there are still so many things to do, see, eat and listen to that are totally kid-friendly and cool for the parent too. Get inspired with these 20+ top family-friendly attractions in Austin and start planning your trip today!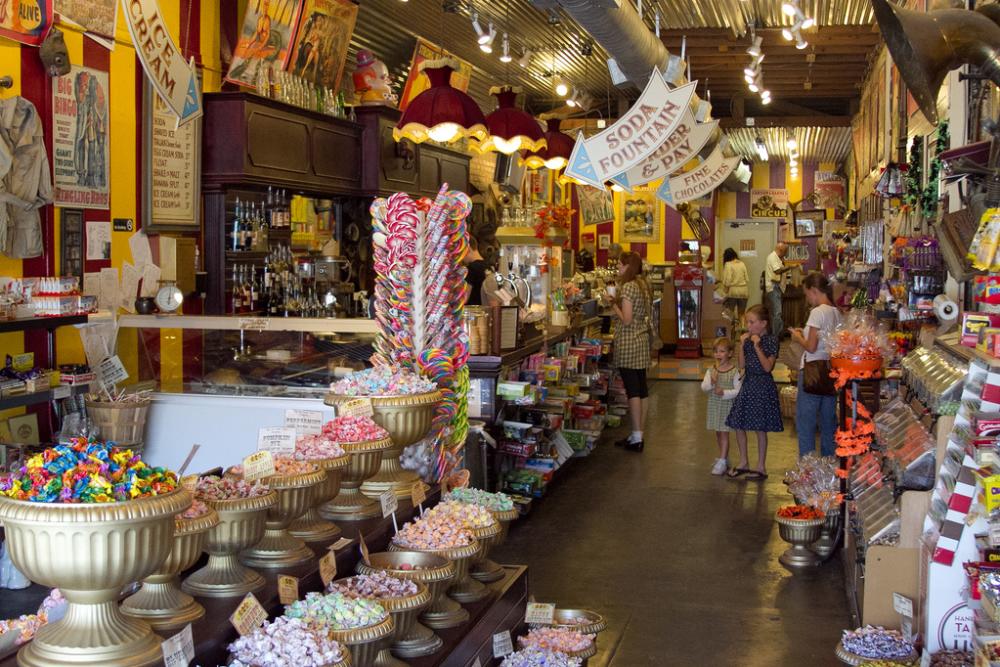 Courtesy of Big Top Candy Shop.
Top 5 Things for Families
Exploring South Congress Avenue: From Big Top Candy Shop to Amy's Ice Creams, there is something delicious to taste on each block.
Cathedral of Junk: A truly inspirational spot, let your kids use their imagination to see how one man's trash can become a treasured work of art. A super fun photo spot!
Peter Pan Mini Golf: This kitschy mini golf spot will delight the kiddos and spark a bit of childhood wanderlust in the parents. Play early in the day to beat the heat.
See the bats at sunset: 1.5+ million Mexican free-tailed bats call Austin home from March through late October. See their nightly flight near the Congress Avenue Bridge.
Travel tip: the best view is from lake level, so rent a kayak and paddle over there to see them in action.
Live Music at The Salt Lick BBQ: Salt Lick's barbecue is definitely top notch, but parents will love it for the outdoor patios, easy-to-order menu and fun live music environment.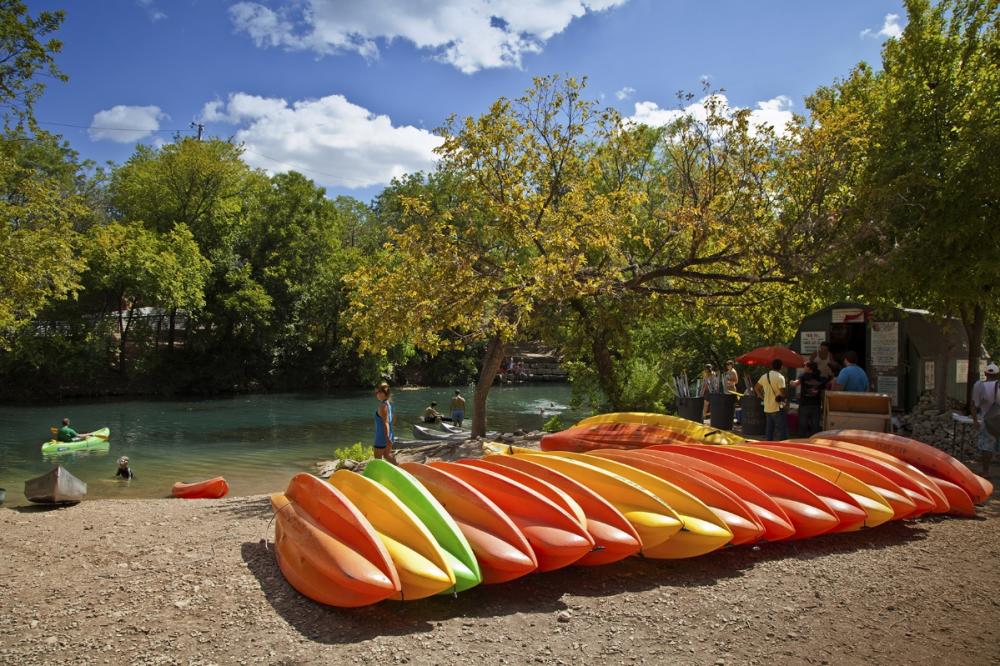 Kayaks at Lady Bird Lake.
Outdoor Activities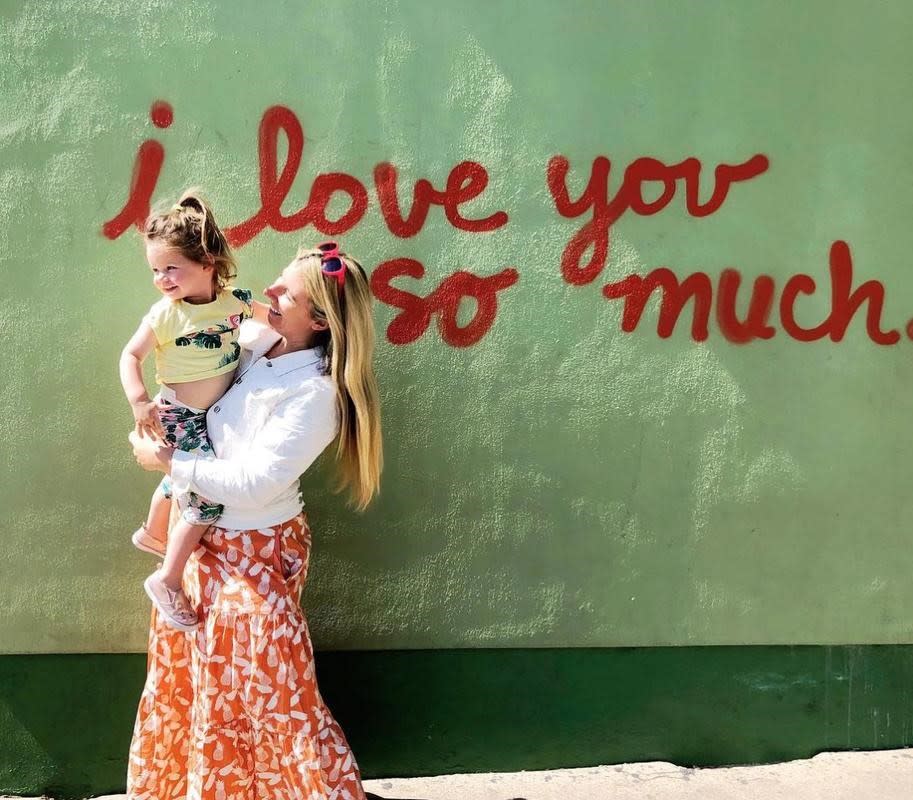 I love you so much Mural. Credit Jade Broadus, courtesy of iExplore.
Arts and Attractions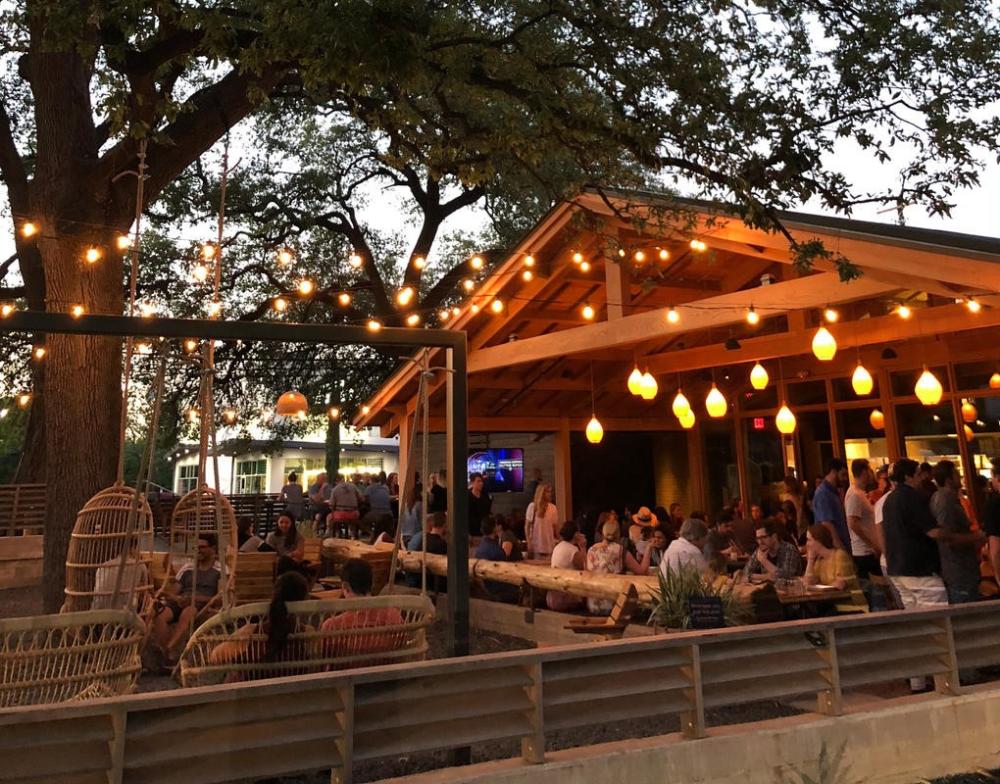 Loro. Credit Jade Broadus, courtesy of iExplore.
Kid-Friendly Dining
Need more awesome ideas for your Austin getaway? Check out our 3-day Family Fun Itinerary!