In the Live Music Capital of the World®, live music always adds to the full brunch experience. Here in Austin, there are tons of options for live music brunches, so here are just a few we've selected that you should try out this season.
For current information about each establishment, please visit each restaurant's website or call to inquire.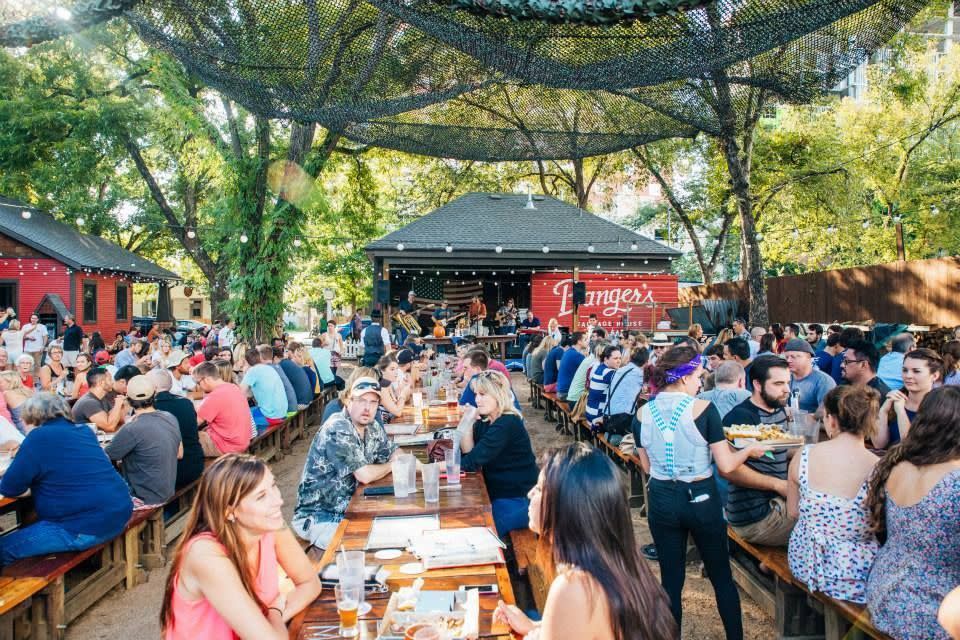 Courtesy of Banger's Sausage House & Beer Garden.
With a massive outdoor seating area filled with long picnic tables, Banger's Sausage House & Beer Garden makes the perfect casual brunch destination on Rainey Street. Banger's Big Band Brunch features rotating local bands like the Urban Achievers Brass Band. The Urban Achievers have staked their spot at Banger's wildly popular brunch due to their diverse fan base and unique brass fusion genre, combining New Orleans-style brass music with good ole' Texas twang and have even thrown in some '90s classics. From chicken and waffles to pastrami-style cured salmon, Banger's has an appetizing brunch menu, and is home to the largest beer tap wall in Austin, so your choice will not be limited. Plan to head to Banger's early and expect a line out the door. Their huge brew selection, tasty food options and bouncing band make the Banger's brunch experience well worth the wait.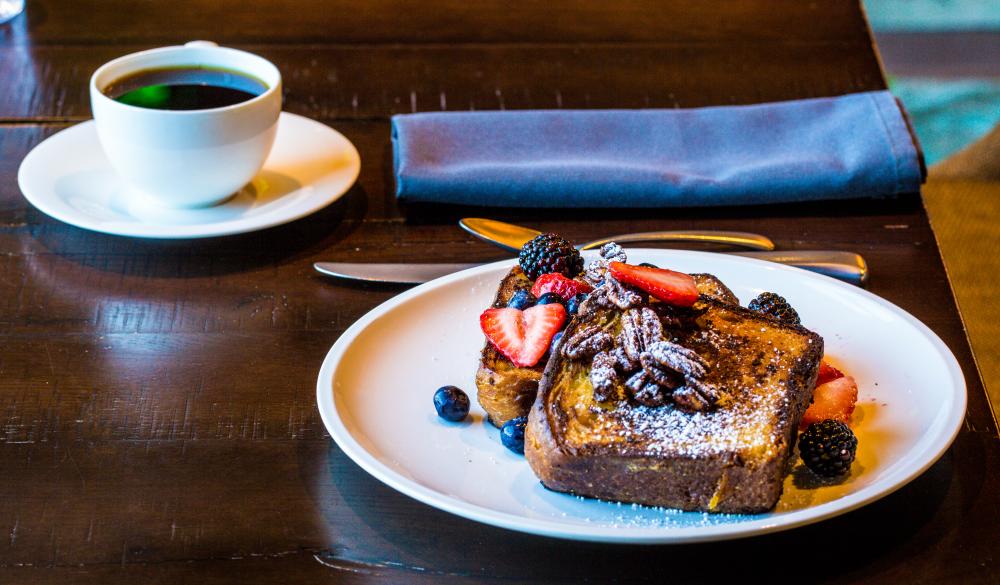 Geraldine's. Credit Richard Casteel.
Found on the fourth floor of the Hotel Van Zandt, Geraldine's offers a new age spin on classic southern food and décor. Set in Austin's historic Rainey Street district, a hip hub for live music and eclectic bars, Geraldine's is the brunch destination for tasty afternoon treats and beverages. The Vinyl Brunch offers a contemporary spin on brunch with local DJs mixing up some of today's top hits and past favorites. A more classic jazz music brunch is offered on Sunday and adds a flair to the upscale dining experience with their rotating sets of local jazz quartets. With a sprawling brunch and beverage menu, Geraldine's is your location for the perfect upscale Sunday funday.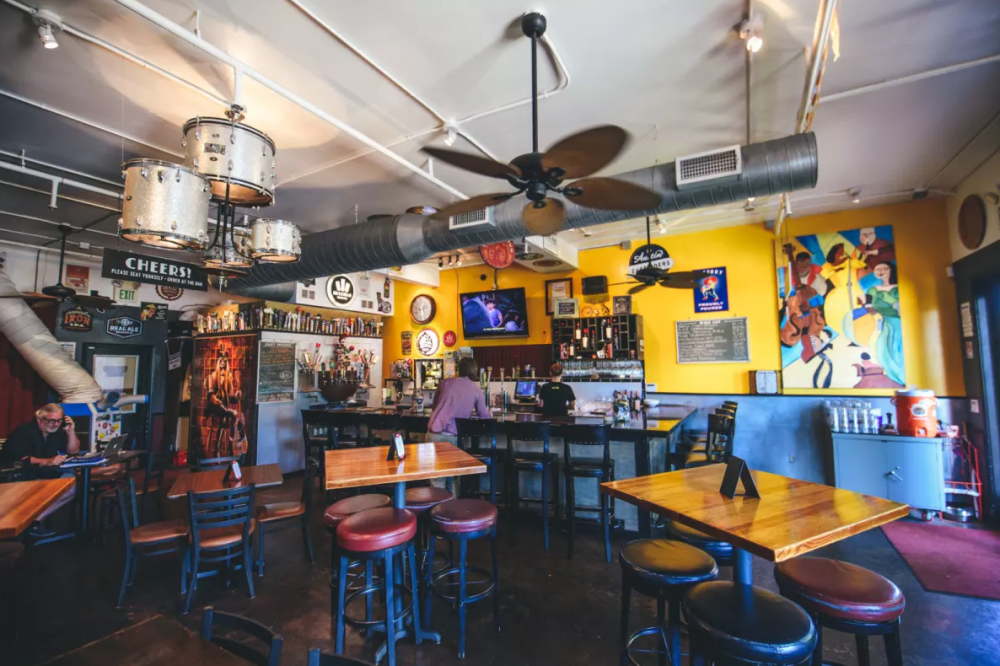 Hi Hat Public House. Credit Roger Ho, Courtesy of Do512. 
If you aren't willing to wake up early to get all dolled up, Hi Hat Public House is the laid-back brunch scene you may be looking for. Known for their casual tavern-like feel, East Austin locals love this spot for their great live music, gourmet food offerings and selection of craft beers. Steve Schrader, owner of the restaurant and local musician, is the mind behind the restaurant that mixes music rich scene of the east side with delightful Americana cuisine. On Sundays, Hi Hat offers live jazz music from 1 - 3 p.m., with local Hi Hat regulars like the Wayne Salzman Trio. It isn't out of the ordinary for special guests to show up and jump in the jazz mix with the trio. Check out the online events calendar for more details. A stress-free environment, smooth live jazz and tasty treats are really all you need for a perfect Sunday brunch, and Hi Hat has it all.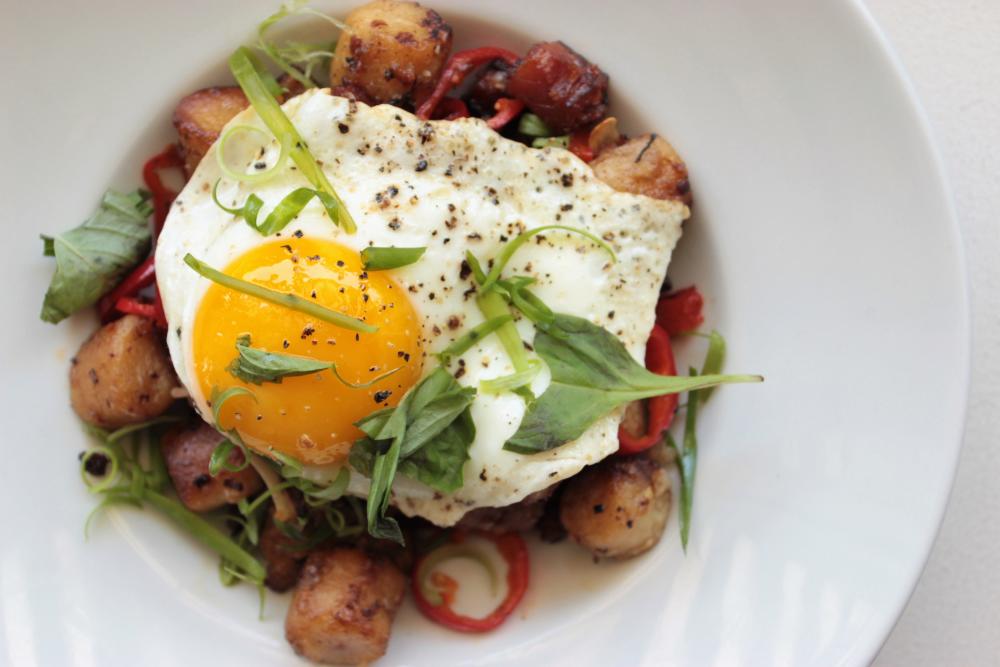 Juliet. Credit Justin Rouhier.
Set on Barton Springs Road near Zilker Park, Juliet is a classic Italian-American family-style restaurant offering refined indoor seating as well as a beautiful tree and vine laden outdoor patio. Considered one of the more luxe spots in the Barton Springs area, Juliet offers an upscale-yet-casual Italian brunch experience. Juliet recently announced the Jazz at Juliet Italian Kitchen Series which delivers live jazz music on Wednesday nights and during Sunday brunch. A rotating set of jazz artists changes weekly and can be found on their online events calendar. From bread pudding French toast to Juliet's take on biscuits and gravy, featuring Parmesan biscuits, their bunch menu is mouthwateringly opulent. Rise and shine for a delicious Italian-American fusion brunch at Juliet, call in and make reservations or check out their website for further details.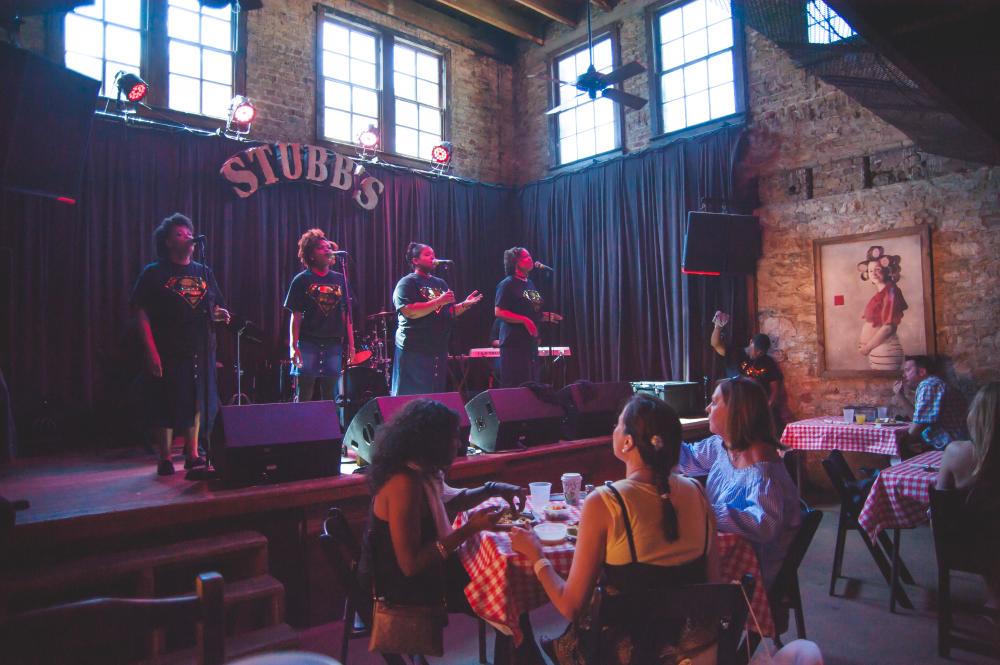 Stubb's Gospel Brunch. Credit Ashley Dowgwillo, Visit Austin.
Originally a small barbecue joint in west Texas, Stubb's Bar-B-Q up and moved to Austin in the mid '80s and settled into what is today known as the Red River Cultural District. Today, Stubb's is known as one of Austin's favorite music venues and barbecue eateries. Stubb's Gospel Brunch Revival is one of Austin's top brunch spots due to the combination of soul food and vibrant gospel music. This causal destination offers up tasty Sunday morning delights ranging from breakfast BBQ biscuits to fried catfish. Stubb's has a rotating set of local gospel bands which grace their stage, including The Shields of Faith, The River City Chrisitanettes and The Spiritualettes. Buy your tickets to claim your spot in advance. Check out the full brunch menu and ticket details for the Gospel Brunch Revival.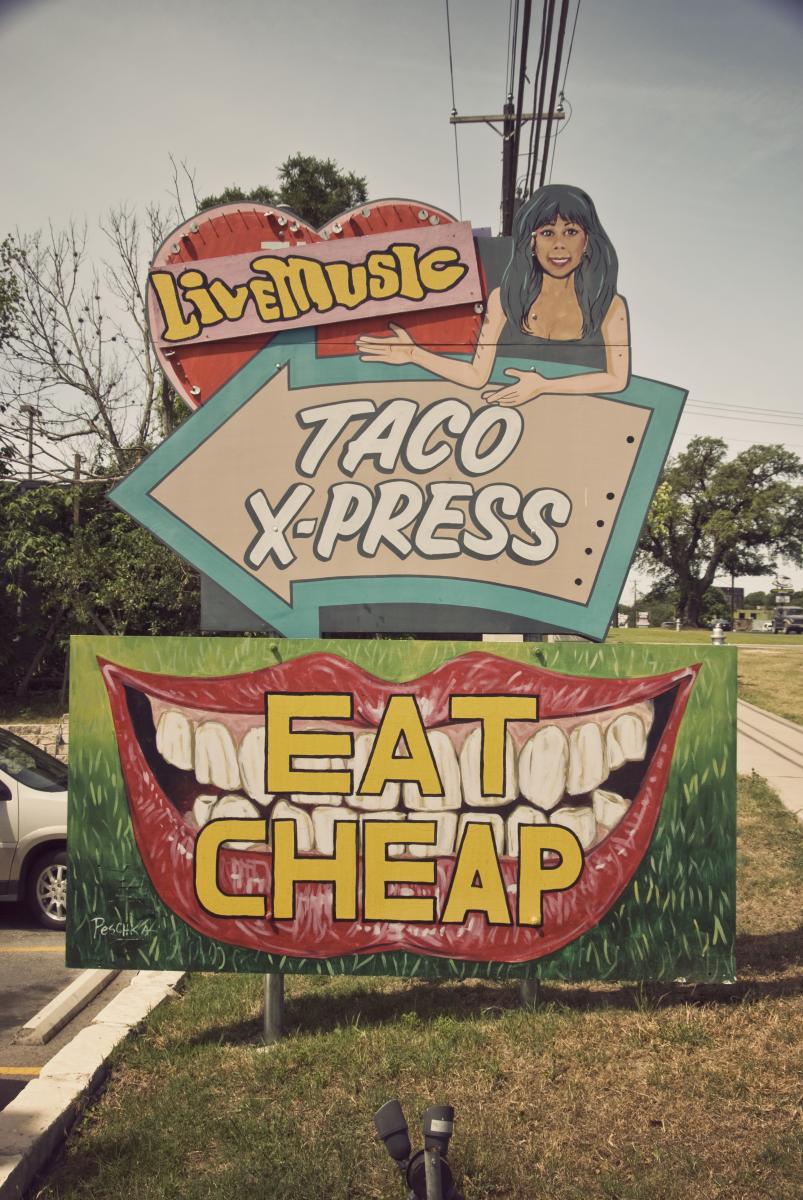 Maria's Taco Xpress.
It wouldn't be right to visit Austin and miss out on authentic Tex-Mex breakfast tacos. Maria's Taco Xpress is set in South Austin and features a quirky, colorful exterior. This funky cantina serves up a wide range of tasty breakfast tacos, plates and specials with generous toppings and authentic flavor. The Hippie Church Sunday performances feature various types of bands ranging from gospel, to Latin-fusion, to rock n' roll. The bands change weekly and can be found on their online calendar. Maria's Taco Xpress is causal and delicious; a perfect way to dance away your Sunday morning blues. Check out the full menu - breakfast is available all day!
By now your mouth is probably watering in anticipation of your next Sunday morning brunch in Austin. With so many options, you're bound to have a fabulous live music brunch experience. From casual to high-end, Austin knows how to serve up tasty bites and deliver awesome tunes. Plan ahead and claim your spot on our vibrant live music brunch scene!
Contributed by Julia Levy, Visit Austin Music Intern.