Arts & Comedy
Art connoisseurs have a full itinerary all their own. Home to world-class museums and galleries, Austin's burgeoning creative scene is home to visual artists such as Chaka Mpeanaji, Kel Brown and Beth Consetta Rubel.
The George Washington Carver Museum and Cultural Center collects, preserves and exhibits African American historical and cultural material. Pride of place is the core exhibit on Juneteenth, with a permanent exhibit on Austin African American families. It's a fantastic place for the kiddos, with a children's exhibit on African American scientists and inventors. Its four galleries, dance studio, theater and genealogy center come together to offer a truly immersive experience.
The Dedrick-Hamilton House was owned by Thomas Dedrick, one of the first freed slaves in Travis County. The home, built around 1880, was in one of the earliest African American communities in East Austin. The fully restored historic house now serves as an African American Visitors Center and retail shop. The Dedrick-Hamilton House also houses the Greater Austin Black Chamber of Commerce and the Office of Arts & Cultural Resources. The Dedrick-Hamilton House is currently managed by the Greater Austin Black Chamber of Commerce, which is located at the African American Cultural Heritage facility.
The Contemporary, one museum with two sites, showcases contemporary art and culture. Both its Laguna Gloria and Downtown locations are gorgeously curated homes to international, immersive modern art. Ballet Afrique was started in 2008 by China Smith, as a cultural center for the African American contemporary dance arts. Now home to a dance academy, a professional dance company, a youth dance ensemble and community dance classes, Ballet Afrique is a bedrock of cultural expression through movement.
We're also home to enough filmmakers' studios and film schools to earn the nickname "Third Coast." Be sure to check out the Capital City Black Film Festival in August.
Insider tip: Keep newcomers Fum Fum Ko and B.B. Araya on your radars!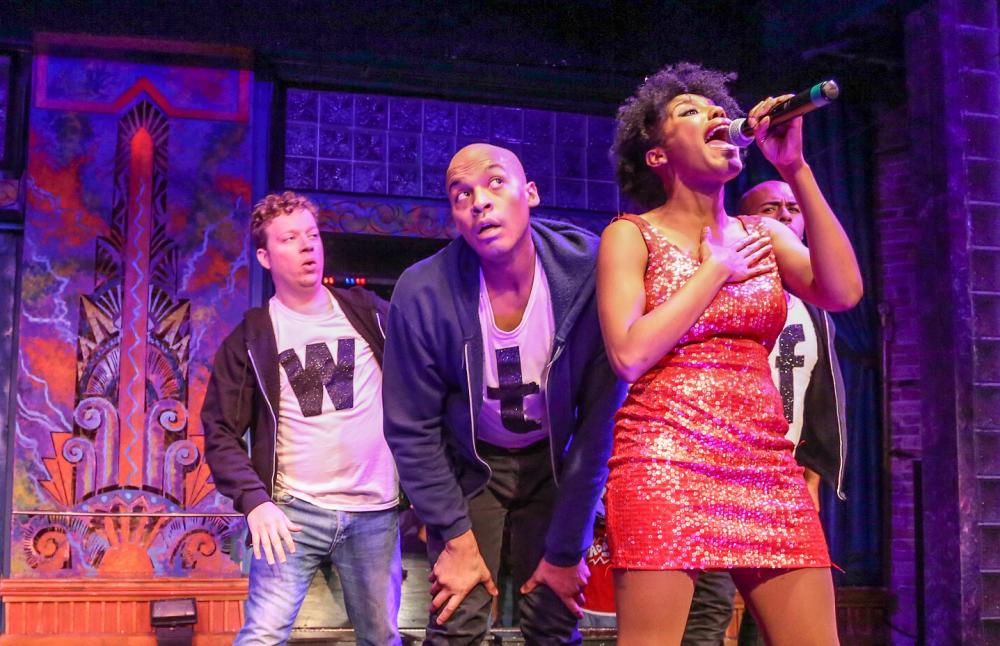 Esther's Follies, credit Adam Schlender.
COMEDY
Austin's comedy scene has exploded over the past decade, and there's something to see every night of the week. All-Black improv troupes, Sugar, Water, Purple and Damn, Gina!, are guaranteed to bring the LOLs at ColdTowne Theater. Blogger, actress and ridiculously hilarious comedian Nathalie Holmes commands the stage at Downtown's darling sketch and satire comedy club, Esther's Follies.
Home of the Funniest Person in Austin competition, Cap City Comedy Club brings in national headliners alongside a steady roster of up-and-coming stand-ups. Austin's five families of improv — Merlin Works, ColdTowne Theater, The Hideout, The Institution and The New Movement — hold comedy court at their respective comedy venues. Each spring, the Moontower Comedy Festival showcases the best we've got, alongside the best in the nation.