Happy Free Day of Yoga! If you're in town for Labor Day, stop in to participating studios for a free class. If you can't make it to the official Free Day of Yoga in Austin, don't worry. Austin's yoga and fitness community is easily navigable and super visitor-friendly. In fact most hotels in central Austin have a studio nearby – and if you're downtown, just hop on a B-cycle and pedal your way to class as a warm-up!
Here are a few visitor-friendly studios to try out during your next visit: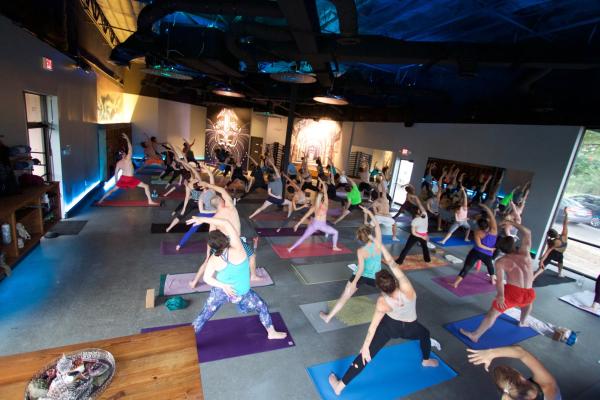 Courtesy of Black Swan Yoga.
Black Swan Yoga – One of Austin's most beginner and visitor-friendly studios, Black Swan is a donation-based studio with three (soon to be four) area locations. Whether you're staying in South Austin, North Austin or Downtown, BSY is nearby. Start your day off right and sweat off those all those breakfast tacos by dropping in for a heated, 60-minute music-fueled class. Styles range from beginner, to flow (vinyasa-style), power flow and Onnit (merging yoga elements with high intensity strength-based fitness).
Practice Yoga – Head to east Austin for this new, donation-based studio. Practice is an intimate studio with a focus on accessibility, providing a variety of strength and restorative class styles including vinyasa, align, mindfulness and yin. If you're in town on a Monday evening, stop by the side space for yoga en espanol!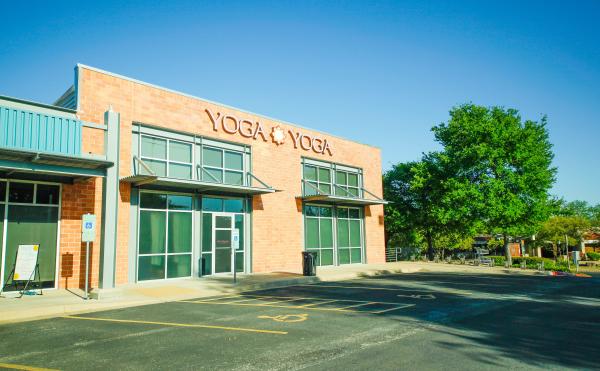 Credit Noah Nishite.
Yoga Yoga – This friendly local studio is great for visitors, hosting a variety of class styles at each of the four Austin-area locations. Visit the Northwest location if you're staying in the Domain, or relax and unwind after practice with a session at the Westlake Spa. Bring the kids for fun, family friendly classes which combine music and dance with asanas. Whether you prefer hatha, ashtanga, yin or another style, chances are Yoga Yoga has a class for you.
Sanctuary Yoga – Not only does Sanctuary Yoga embody the look and feel of a sanctuary, but you can feel even better about your practice knowing this studio is a nonprofit, supporting the Amala Foundation. Practice alongside locals in this green, treehouse-look studio; get started with a beginner class, build the heat with vinyasa or practice in the sunshine with Greenbelt Yoga (a 90 minute hike and yoga session) on Saturday mornings.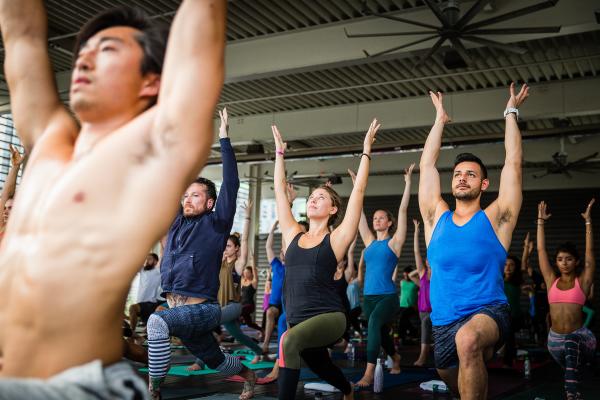 Credit Neil Gandhi.
Wanderlust Austin – You may be familiar with Wanderlust from their international series of yoga and mindfulness festivals, and now you can experience all the best elements of the festival in downtown Austin. Sign up ahead of time or drop in to this trendy downtown studio for heated and unheated vinyasa classes, workshops, rooftop yoga and other events. Then round out your practice with something sweet (and healthy) from Blenders and Bowls or a little retail therapy at the in-studio shop. 
Share your experiences with us using #TrueAustin on Twitter and Instagram! Namaste y'all.