Travelers looking for a stay as unique as Austin may want to opt into a boutique hotel. We've gathered up the quirky, funky, swank and one-of-a-kind smaller format places to stay that will satisfy your need for the weird and the wonderful. Lay your head on custom linens, luxuriate in the best bath products, wrap yourself in a cozy robe and plop down in the heart of the action. Check out our list of some of the top boutique hotels in Austin.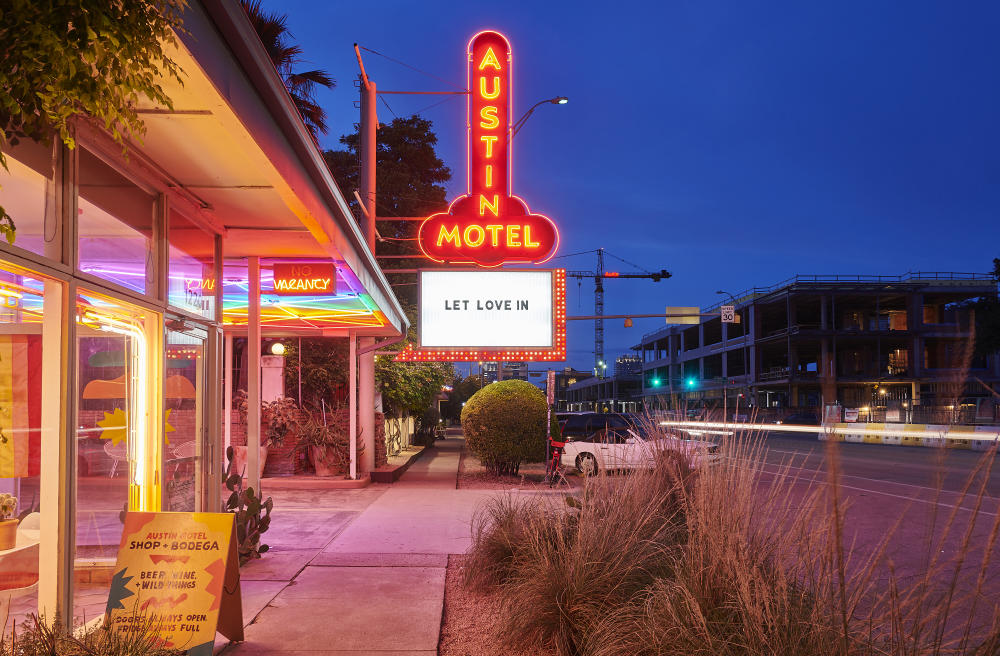 Austin Motel. Credit Nick Simonite.
Austin Motel is legitimately an Austin icon—its signature neon sign has been blazing on South Congress for decades. In 2017, the property was given a '50s-style makeover that befits its original motor court roots. A stay here means you're right in the middle of South Congress, treated to deliciously comfortable beds, decidedly quirky decor, a heated pool and a full calendar of events like Burlesque Bingo and Break Free Yoga. Also on the property is Joann's Fine Foods, serving a Southwestern-inspired menu and fabulous cocktails on a breezy patio. Definitely check out their happy hour.
Learn More Here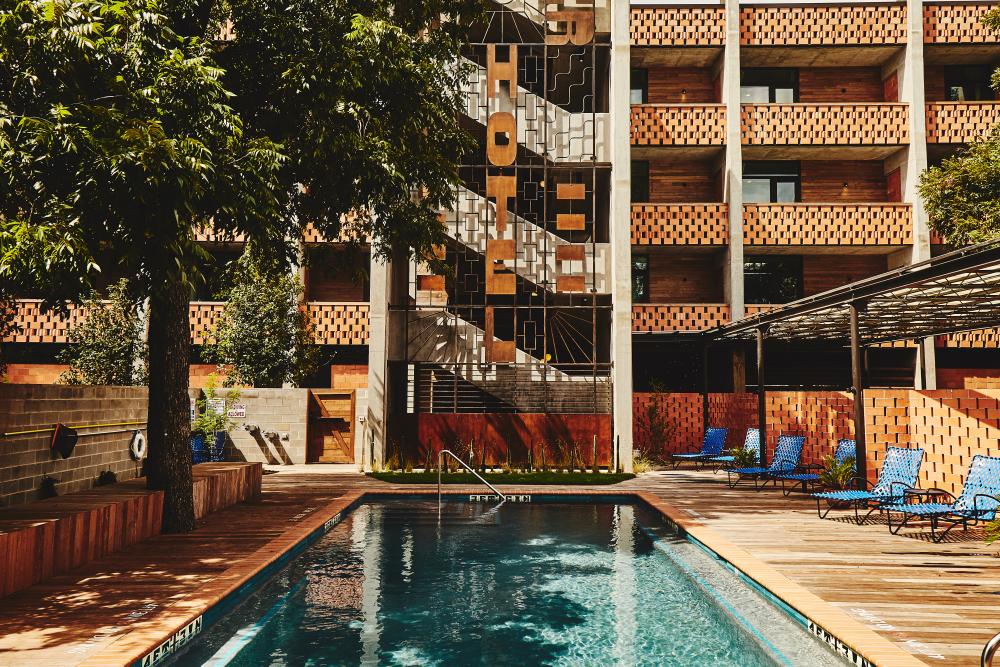 The Carpenter Hotel. Credit Alex Lau.
Transformed from its former life as a Carpenter's Union Hall, Carpenter Hotel incorporates all things Texas with all things contemporary luxury property. The hotel is warm and welcoming with rich colors and lots of natural wood styling. Everything in the rooms is custom-made—from the blankets to the beds—and each room has its own outdoor terrace. Grab a kolache and coffee at the Carpenter Coffee Bar or have a glass of wine and a griddled burger at the tasty and unpretentious Carpenters Hall restaurant.
Learn More Here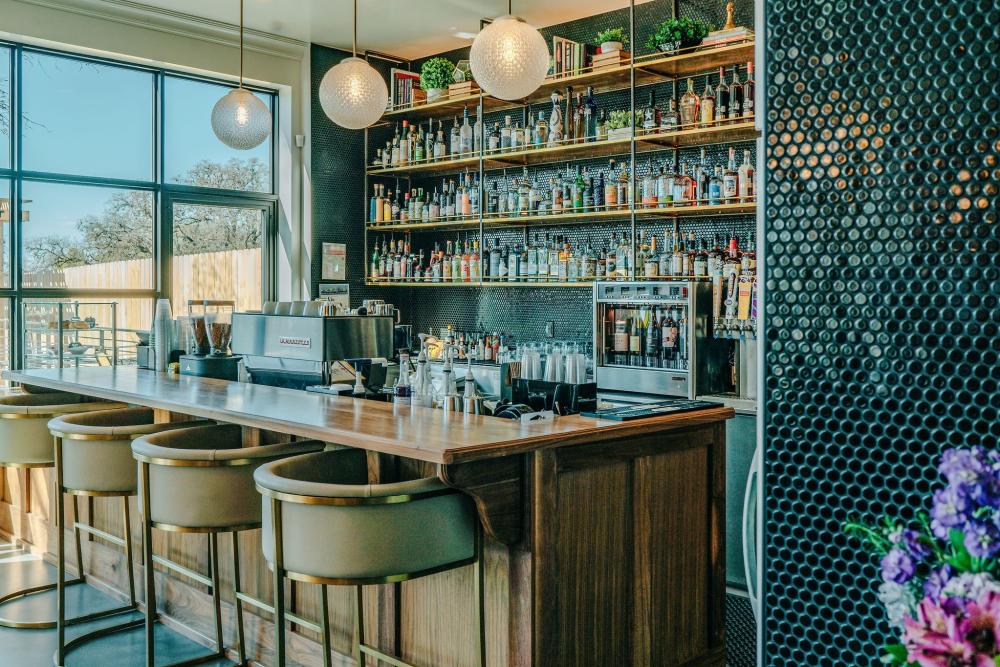 Colton House Hotel. Credit Ayuma Photography.
Located on South Congress Avenue, Colton House is a hotel you can call home. Complete with posh-decorated rooms, plush linens, a pool and food and drink lounge, this hotel creates an environment that you won't want to leave. Colton House can also host your next group gathering. Their intimate event spaces, like the private library, are perfect for celebrating a special occasion with a small party.
Learn More Here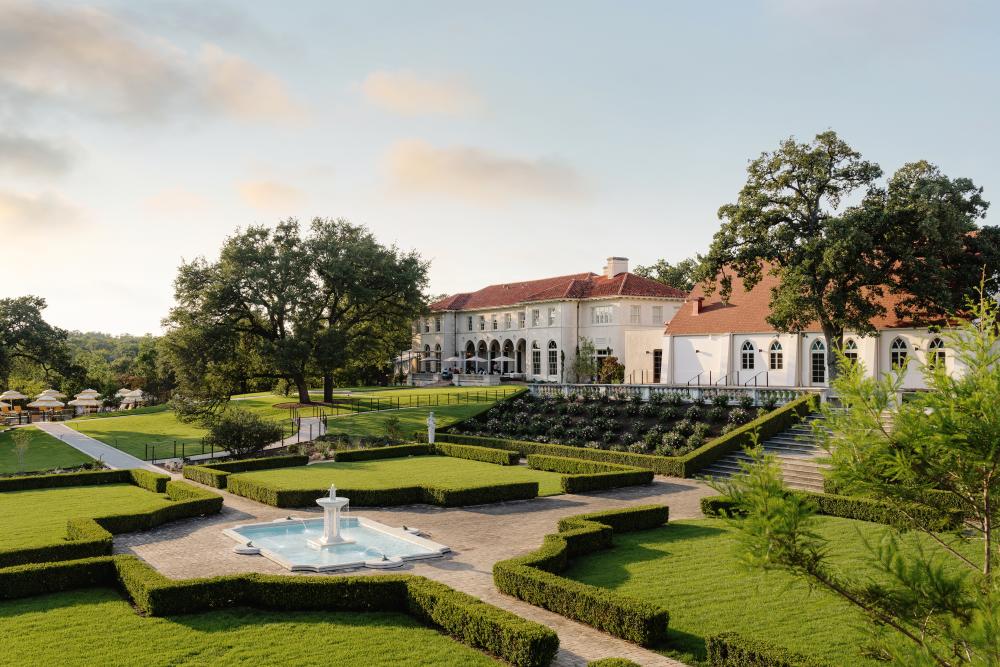 Commodore Perry Estate. Courtesy of Commodore Perry Estate, Auberge Resorts Collection.
A treasured Austin landmark has been turned into a luxurious getaway in the middle of Austin. The mansion was once owned by Texas business man Edgar "Commodore" Perry and his wife Lutie during the Jazz Age. The Commodore Perry Estate holds on to that same glamorous spirit with lush, green grounds, elegant accommodations and a whimsical garden restaurant named after Commodore Perry's wife. 
Learn more here.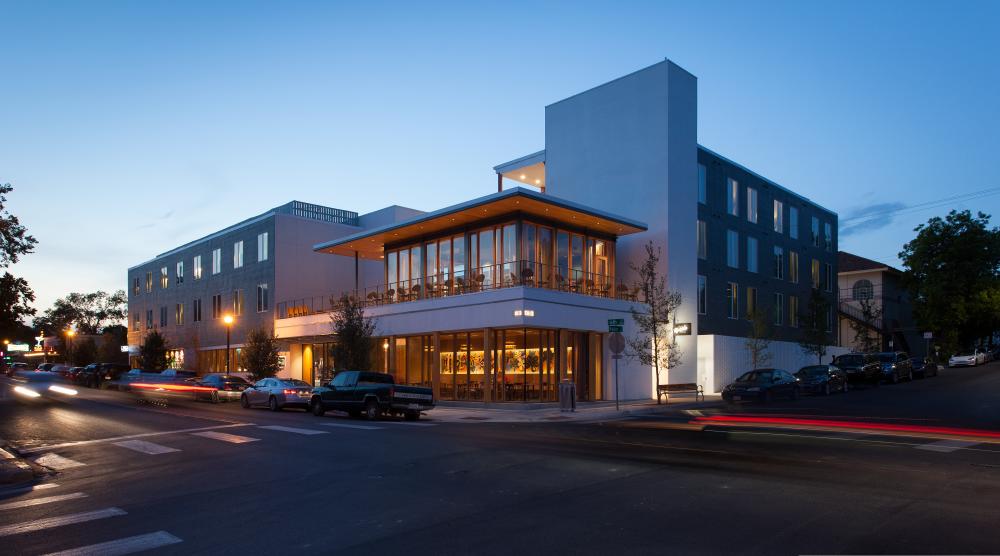 East Austin Hotel. Credit Ryann Ford.
East Austin Hotel may be located in East Austin but its retro international vibes make it feel very cosmopolitan. Though it has a prime location near the coolest bars, restaurants, and nightlife, it may be difficult to want to leave the property. Each of their 47 rooms is crisp, light, and bright with Danish-inspired decor, textiles and furniture crafted by local artisans, and pool views. Grab a drink at Pool Bar for maximum socializing with locals and visitors or dine at Second Bar + Kitchen, their all-day-cafe serving fusion takes on global eats and specialty cocktails.
Learn More Here

Heywood Hotel. Credit Casey Dunn.
Tucked away off East Cesar Chavez, the Heywood Hotel combines the indie spirit of Austin, the coziness of home, and bright, colorful decor that is nothing short of cheerful. Each of their seven rooms is bespoke with handcrafted furniture, local art, and delightful textiles that make it hard to choose. Each room also has its own amenities, like the King Deluxe that features a fireplace and cathedral ceilings, or the Queen Balcony with a balcony and a shower with a skylight. Included are free coffee and tea service, wifi, bicycles, parking and an internet jukebox.
Learn More Here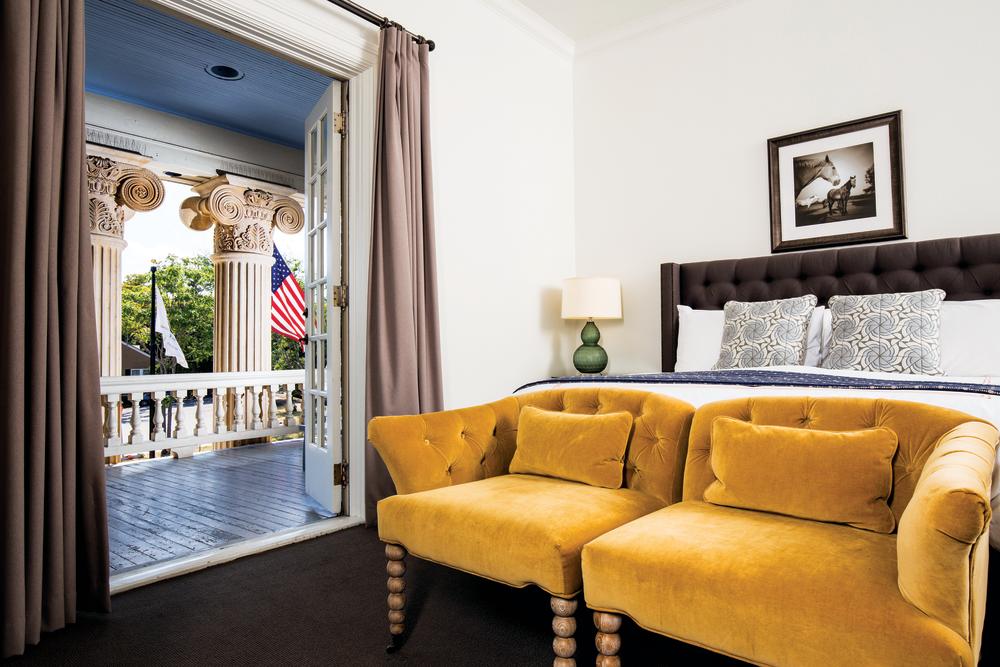 Hotel Ella. Credit Jake Holt Photography.
Luxury doesn't begin to describe the accommodations at the historic Hotel Ella. Probably because it's housed in a literal mansion near the University of Texas. Every room and suite is sumptuous—with handspun linens, locally curated products, stocked minibars and opulent flair. Its imposing Greek columns, cabana-lined pool, and wrap-around verandas feel like the height of opulence. The location can't be beaten either as it's right near the busy University of Texas campus and the Drag. For breakfast, lunch, and dinner, make sure to check out the award-winning American bistro-style restaurant, Goodall's.
Learn More Here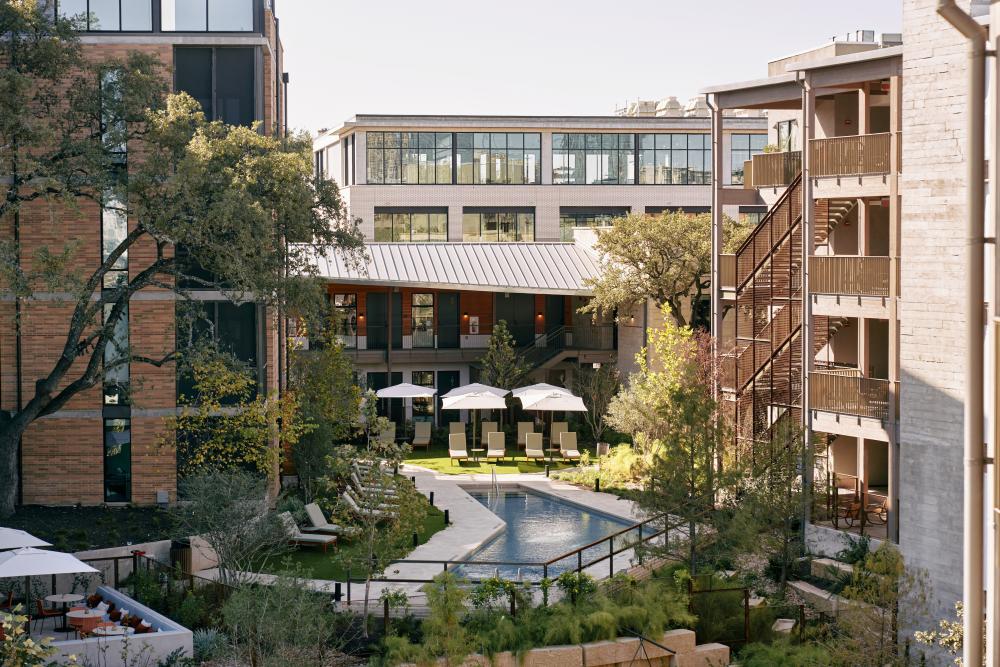 Hotel Magdalena Exterior and Pool. Credit Nick Simonite.
Take a step back in time at Hotel Magdalena. With 89 rooms decorated in a retro-Spanish style, you'll feel transported decades into the past. The style of this property pays respects to its roots as a premier motor lodge in the 1950s and '60s, as well as paying homage to legendary musician, Willie Nelson, who owned the motor lodge in the '70s. Hotel Magdalena showcases the best of Austin - vibrant decor and energy, with a relaxed and laid-back vibe. Stop in to Summer House on Music Lane, their onsite dining, to feel like you're at a summer vacation home on the lake. 
Learn More Here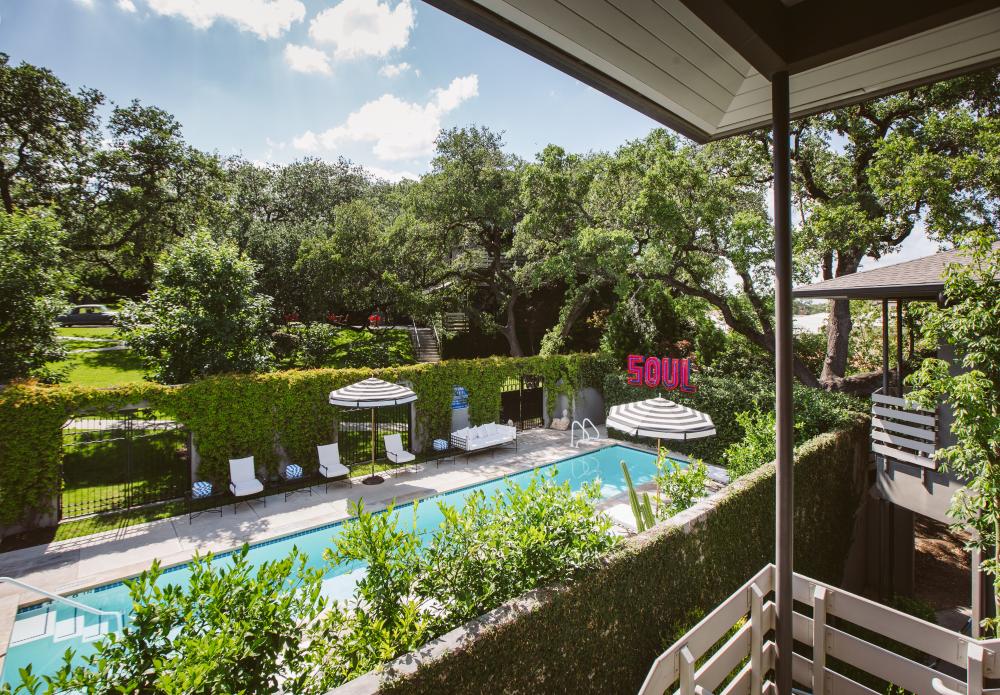 Hotel Saint Cecilia. Credit Nick Simonite.
Named in honor of the patron saint of music and poetry, the property and rooms at Hotel Saint Cecilia are a riot of color, bohemia and inspired eclecticism. This is a place where details matter and deciding between the 20 rooms is a little like choosing your spirit animal. In addition to all-luxury-everything, rooms come equipped with a spa body product minibar and Rega turntables (with a vinyl lending library, to boot.) The property also features a 50-foot heated lap pool and poolside bungalows for ultimate lounging.
Learn More Here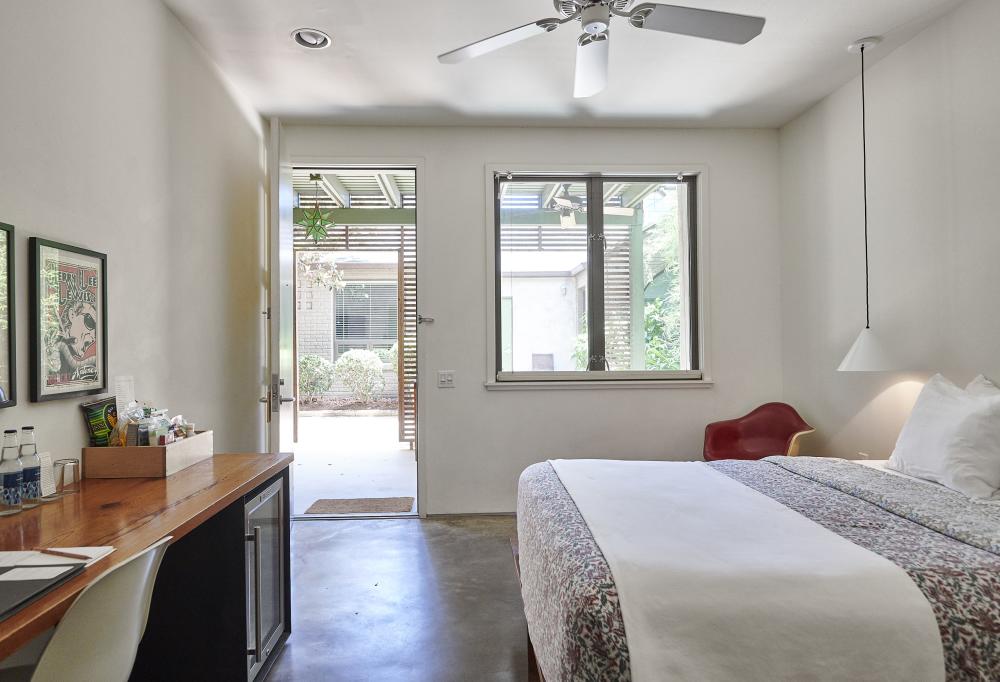 Hotel San Jose. Credit Nick Simonite.
If you're the type of person that wants to be smack dab in the middle of all the hipness, Hotel San Jose is heaven. Step out your front door to the South Congress spectacular. Every day feels like a fresh adventure when you're mere feet away from some of the coolest things to do in Austin. Every room in this bungalow-style 1930s hotel is fresh and fun, in the best way. There's often live music on the veranda and events next door. Meet new pals at the onsite pool, enjoy a frosty Michelada or a frose on the popular patio, stop into Jo's coffee for good times and caffeine and revel in that sweet south Austin chaos.
Learn More Here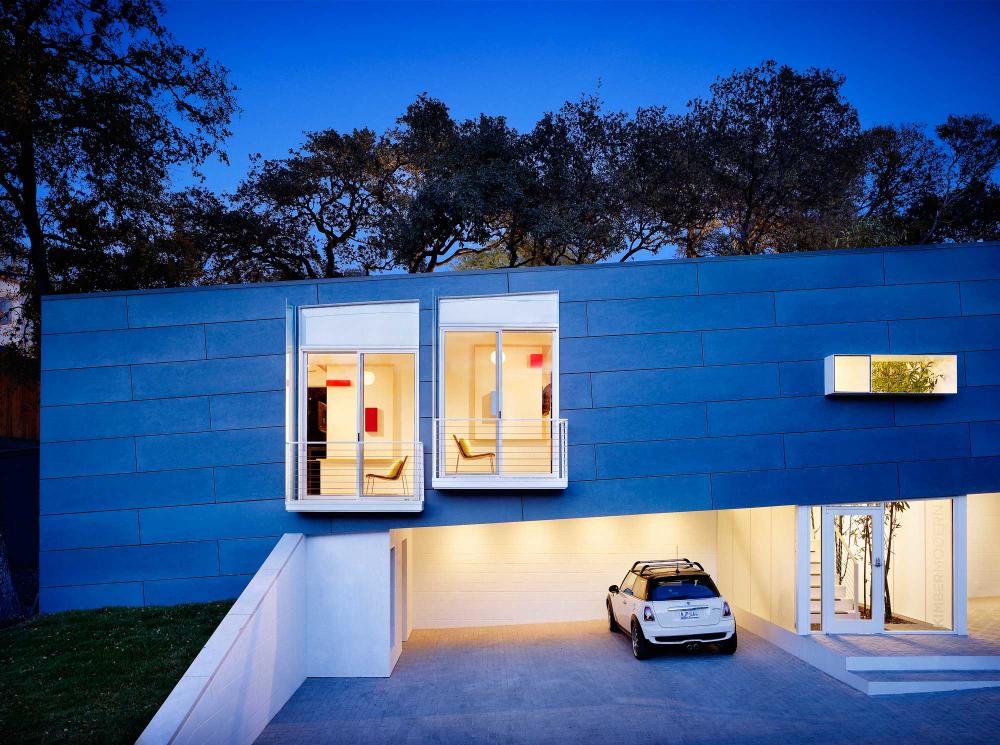 Kimber Modern. Credit Casey Dunn.
The Kimber Modern lives up to its name by eschewing the "front desk and impersonal space" hotel tradition, opting instead for a virtual concierge and contemporary design centered around a peaceful courtyard. Every space is intentionally designed to feel like a retreat from busy South Congress avenue. The common area offers organic breakfast, a water bar, and floor-to-ceiling windows. The courtyard is shadowed by Texas live oaks and centers on an enormous water feature. And the rooms—with Egyptian cotton towels, Malin and Goetz bath products, walk-in showers and lovely beds—may make you want to stay forever.
Learn More Here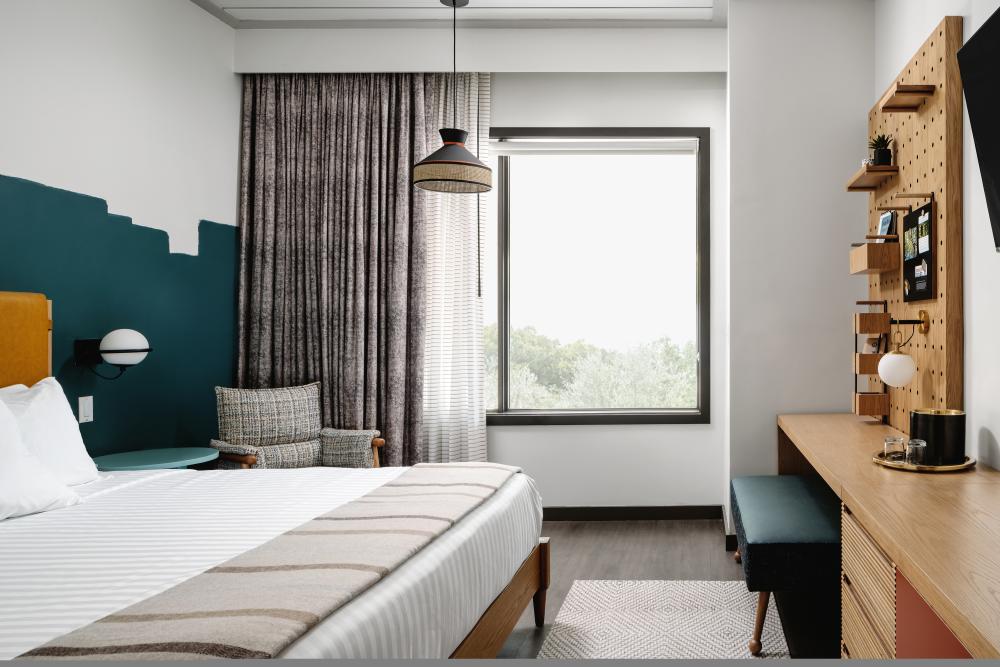 Origin Hotel. Credit Chase Daniels.
Looking to stay outside of downtown, but still close to top things to do? Look no further than Origin Hotel in East Austin's Mueller neighborhood. Origin is set to open in early 2022 with many great amenities like their onsite restaurant, The Blue Lacy. This hip new spot will feature warm hospitality, with that one-of-a-kind Austin flair.
Learn More Here

Courtesy of South Congress Hotel.
Overlooking vibrant South Congress, this hotel is impeccable in every regard. Amazing views, bespoke bed linens, custom robes, rainfall shower heads, Ursa Major bath and body products, Apple TVs and, of course, gorgeous decor. It even smells good. There are multiple food and drink options to choose from, like a mid-day brunch at Cafe No Se or a fresh juice at Mañana. Amenities at South Congress Hotel include 24-hour concierge and fitness, a bilingual staff, motorcycle rentals and, yes, even a personal shopper service. The rooftop pool is often featured in magazines and is the ideal spot to catch some Texas rays.
Learn More Here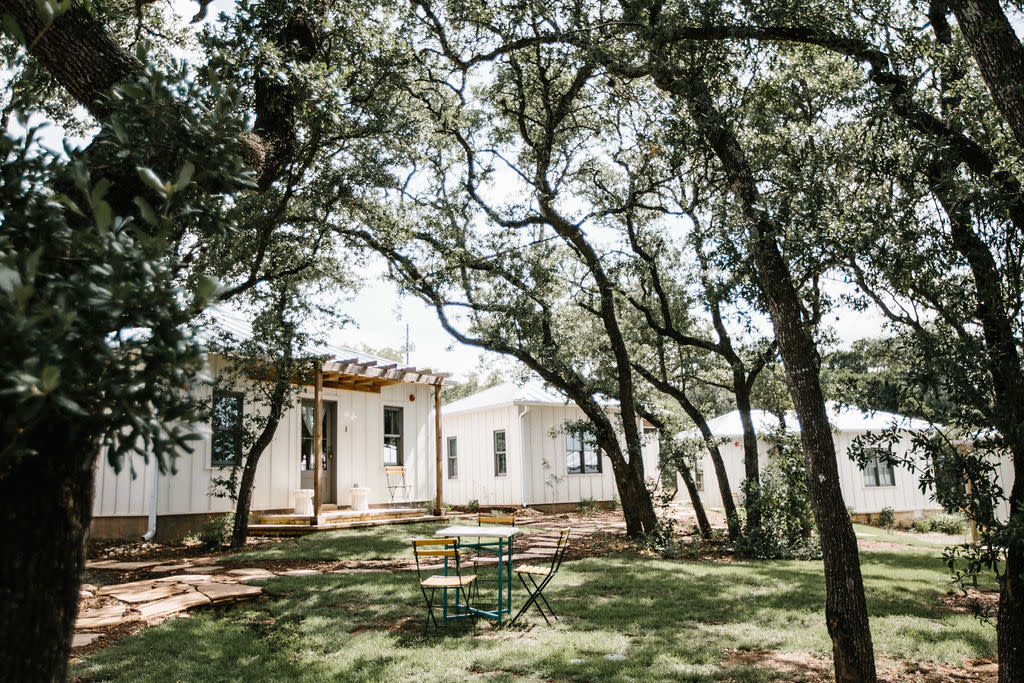 The Wayback. Courtesy of The Wayback.
Nestled among the lush green oaks just west of Austin, The Wayback captures the essence of the slow, laid-back Hill Country spirit. The intimate property hosts eight welcoming cottages, beautifully designed with comfort and luxury in mind that encourage guests to relax and stay a while. With a property as gorgeous as The Wayback you'll want to spend some time outside, so when the Texas sun gets hot take a dip in the saltwater pool or lounge in the shade with your next great read. The on-site cafe means guests can experience exceptional cuisine made from locally sourced, seasonal ingredients without leaving this serene property.
Learn More Here
None of these catch your fancy? Check out our complete list of places to stay in Austin.