Central Austin is the one area of town that is arguably still as iconically Slacker-esque as it was in the '90s. Since the filming of this essential Richard Linklater capstone, this area of Austin has reached new heights in the world of food, music and entertainment. Here are some live music spots that keep it weird.
The Ballroom. Credit Dylan Johnson.
There aren't many words that can fully encapsulate The Ballroom but "eccentric" is a good start. This Fruth Street favorite is a local hang spot for university students, indie music fans, and "Old Austin" slackers alike. Hang outside their expansive patio or have a drink in the Ballroom bar. With regular live music, this central hot spot has become a notable pillar of the Austin music scene.
Even though "Coolest Venue You Thought Was Only A Coffee Shop" in 2018 is an oddly specific Best of Austin category in the Austin Chronicle annual poll, Kick Butt Coffee takes pride in being one of Central Austin's most punk rock venues for live music and comedy. The venue takes its name from being founded by Tai Chi and Kung Fu master Thomas Gohring. It regularly hosts open mic nights, comedy shows, and has become a haven for punk music.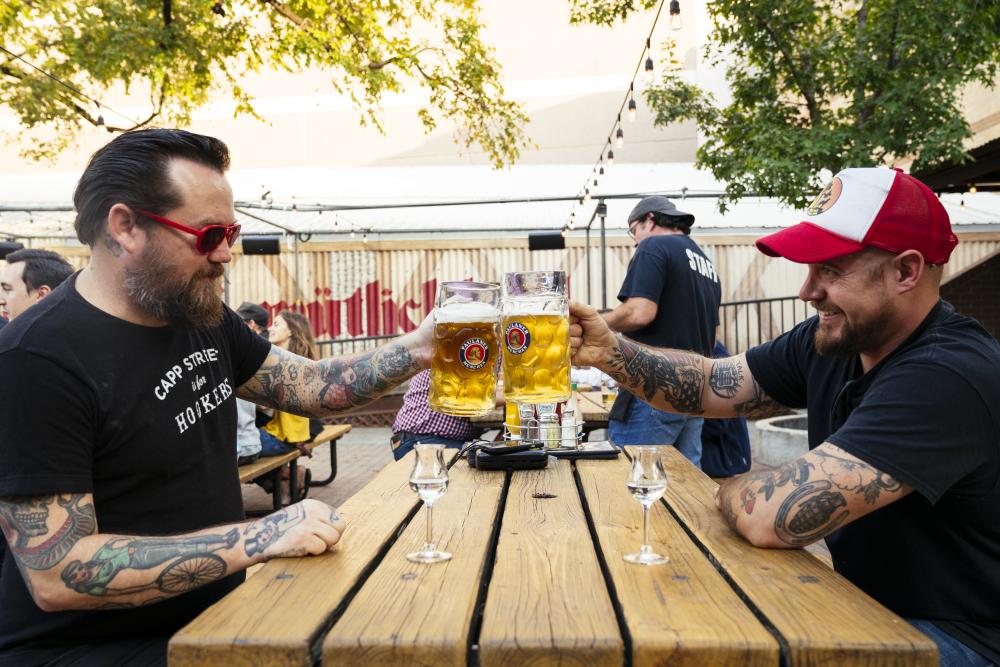 Courtesy of Scholz Garten.
Before Austin was weird, it was really weird. In 1866, Scholz Garten opened its doors and has kept the party going as the oldest operating business in Texas and longest-running biergarten in America. As a relic of Texas' German heritage, the venue is known for its genuine polka music, a safe place for politicians on both sides of the aisle, including nearly all of Texas's governors, and a meeting place for college football fans from the neighboring University of Texas. Build your own sausage or enjoy a Duetsche Platte of delicacies as you listen to live music on their outdoor stage. Willkommen, y'all!
Where else but Austin, Texas can you order an award-winning Reuben sandwich and also enjoy live music nearly every evening of the week? NeWorlDeli features live performances by local musicians in a small intimate cafe environment. Located at the heart of Hyde Park, this Austin gem is a neighborhood favorite for locals and a music discovery waiting to happen for guests. 
Hole in the Wall is a legendary Austin institution located at the heart of West Campus on the Drag. Since its mid-70s opening, it has welcomed both celebrities and the local proletariat alike on and offstage. There are stories of Natalie Portman pool sharkin', Quentin Tarantino hanging out, and John Stamos hijacking the drummer's throne. If you come by and stick around long enough, you might just experience one of these folklores some day.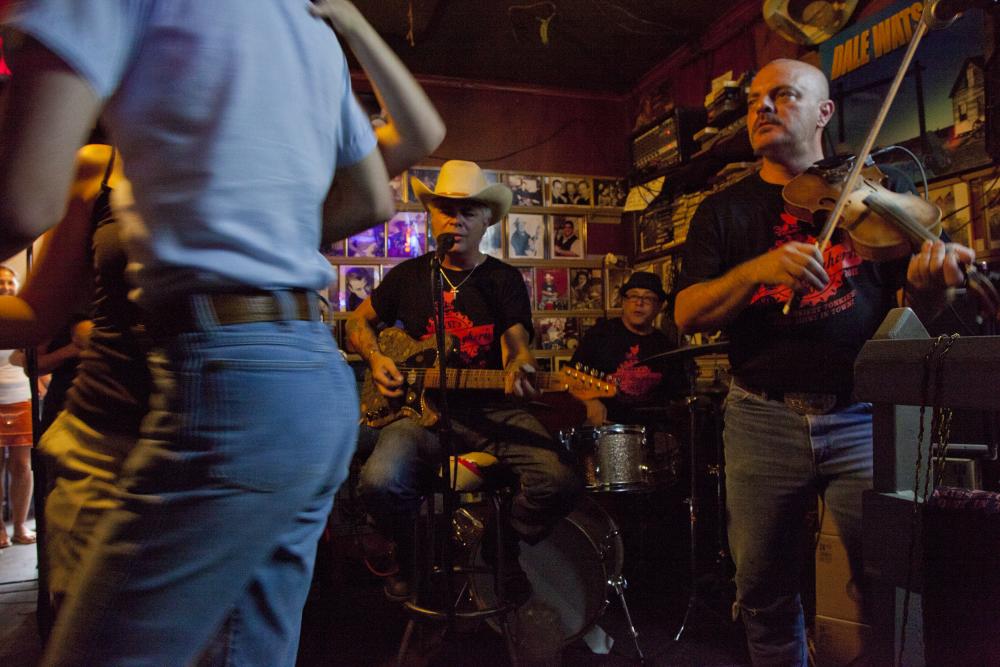 Little Longhorn Saloon. Courtesy of Visit Austin.
You haven't honky tonked hard enough if you've never experienced "Chicken Sh*t Bingo" at the Little Longhorn Saloon. This Burnet Road dive provides a one-of-a-kind experience that should be on everyone's Austin bucket list. Live music, cold beer, and no cover—you'll discover the reason the chicken crossed the road was to get to the Little Longhorn Saloon.
How could a city be the Live Music Capital of the World® without a way to grocery shop and experience live music at the same time? Well, in Austin, you can. The North Lamar location of Central Market is not only every home chef's favorite place to buy the best and freshest gourmet foods, but is also a great spot to appreciate live music and have some family-friendly fun. Catch some jazz, blues, swing, or salsa music the next time you get groceries! Keep tabs on upcoming performances on their Instagram page.
The offbeat and eccentrically decorated Carousel Lounge has been around for decades and hosts live music most nights of the week. This iconic Austin watering hole has kept the circus in town since 1963, known for its notorious pink elephant in the stage's backdrop. Some locals describe it as having a "David Lynch" aesthetic. The venue only serves beer and wine so bring your own liquor!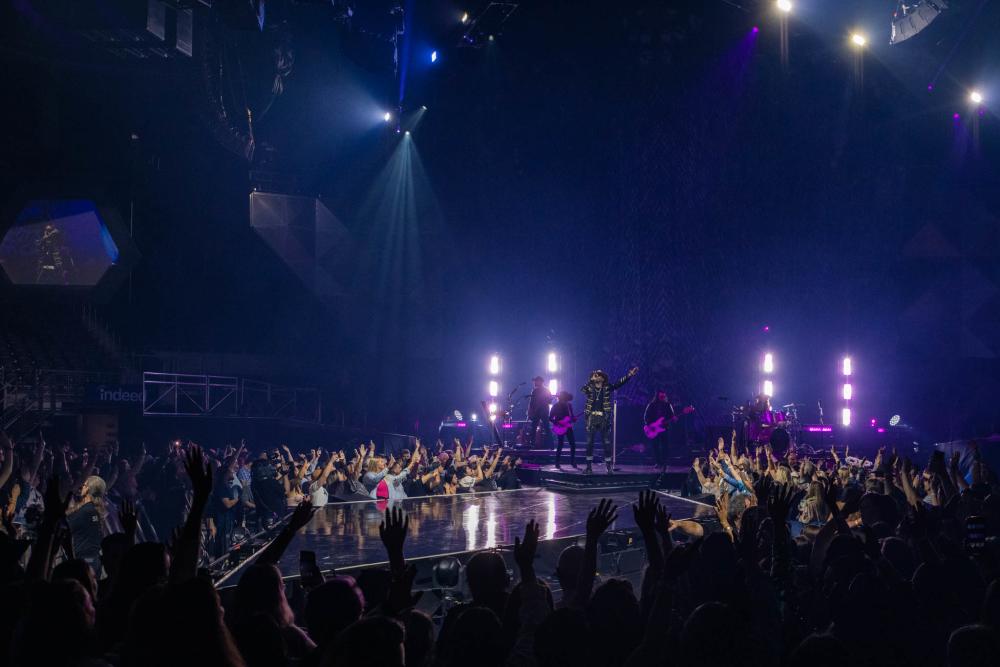 Jimmie Allen at Moody Center. Credit David Brendan Hall.
The new headlining venue of the University of Texas campus is the university's new basketball arena and live events mecca, the Moody Center. Opened in spring of 2022, the arena serves as a much anticipated location for large international touring acts such as the Weeknd, John Mayer and Justin Bieber. Designed specifically for live music, the Moody Center is slated for 150+ nights of unique entertainment events.
If you've never had punk rock pizza before, then check out The Parlor Austin. This family-owned pizza spot has been open for over two decades. Its second and most recent iteration on Guadalupe hosts live hard rock and punk bands regularly. The venue has a full bar, art, music, and a tasty menu that includes vegan pizza. What could be better than pinball, pints, pies, and pool?
Nestled within UT's campus, Cactus Cafe has been a staple of the local Austin music community since 1979. Known for its Songwriters' Open Mic Nights every Tuesday, the famed Cactus stage has gained a reputation for showcasing the best in acoustical music acts. If you're coming to Austin to discover new, original music, then this is the place for you.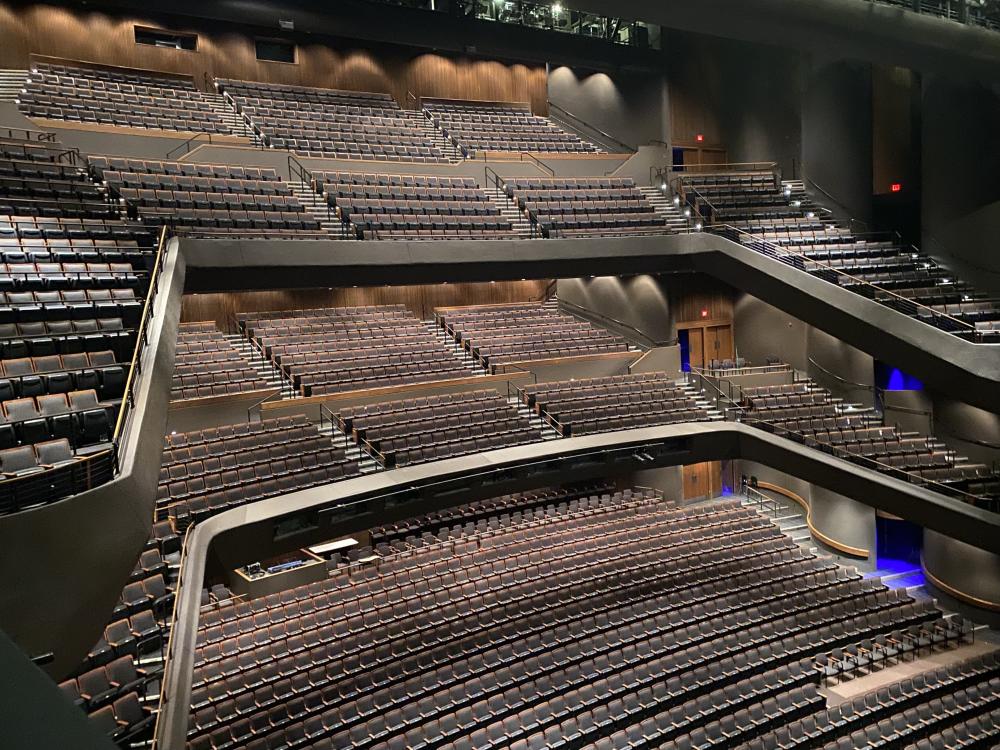 Bass Hall. Courtesy of Texas Performing Arts
Ranking among the finest performance spaces in the country both in size and accouterments, Bass Concert Hall is a stage for the world's greatest performers and full-scale theater productions. It should come as no surprise that it also plays host to some of the biggest names in music as well. While not as frequent as their award-winning theater assemblies, it's worth keeping this venue on your radar to see who the next big name in town may be.
Another live music gem along Fruth Street, Tweedy's is a casual bar and patio with a vintage feel and playful rock 'n roll vibe. With regular pop-up events, a tasty food truck on their outdoor patio and diverse line-up of musical acts, this spot is quickly becoming a locals' favorite hang. Conveniently located next to The Ballroom, its the perfect setup for an evening live music crawl.
Looking for more? Check out our neighborhood guide for an in depth look at things to do and see in Central Austin.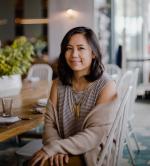 Contributed by Nathalie Phan.
Nathalie Phan is a local music connoisseur and the founder of On Vinyl Media and SoundSync Music. She is passionate about helping Austin musicians and the local music industry.
Twitter: @natphantastic