Let's be real, summer in Austin is no joke. When the temperatures soar and the sun shines overhead, take the fun indoors with a movie at one of Austin's unique (and air-conditioned) movie theaters. Grab a bite to eat around town and treat yourself to something sweet before settling in for a good, ol' fashioned moving picture. Whether you're looking to catch a summer blockbuster or to get your indie fix, here are the best spots in town for snacks and flicks: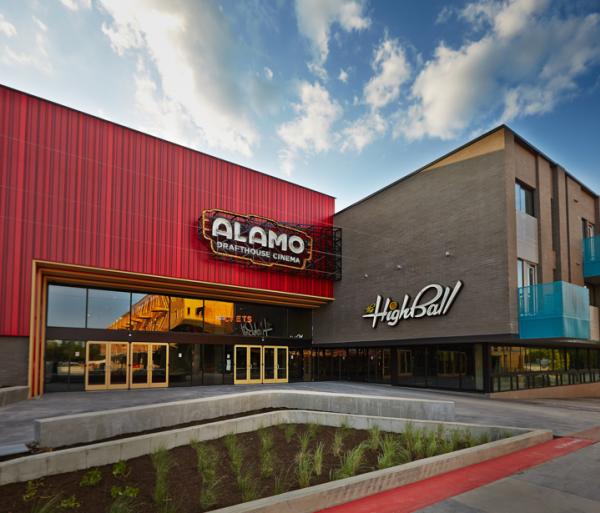 Dinner: Start the evening off right with tapas and Spanish wine at Barlata. This industrial-chic space combines the funky character of South Austin with the intimate atmosphere of Manhattan and the fresh flavors of Barcelona. Try the white Spanish asparagus and roasted duck leg with your favorite wine or vermouth, and come prepared to share!
Movie: Visit Alamo Drafthouse at the Lamar Union location for the best new indie film, your favorite classic or a fun, interactive sing-along/quote-along. There's always a nice variety of local beers on tap at the lobby bar, French press coffee and if you're craving something sweet, the shakes can't be beaten (also in adult form).
Dinner: What's better than a hotdog at the movie theater? How about an artisan hotdog from Frank? This retro-esque restaurant and watering hole serves up an impressive selection of whiskeys and bourbons, alongside an always refreshing selection of Austin Beerworks brews on draught. Start with an order of the queso fries (I've also been known to make a whole meal out of this appetizer) then keep it simple with a chili cheese dog or go all out with the Frank Thunder Brat (topped with house-made Austin Eastciders mustard).
Movie: If you find yourself downtown on a summer evening wondering "Where shall I go? What shall I do?" then the Paramount Theatre is the place to go. There are few things quite as satisfying as experiencing the icons of film in a historic theater, the way they were meant to be viewed (played in 35mm and 70mm when available). At the annual Summer Classic Film Series, showings range from "Annie Hall" and "Who's Afraid of Virginia Woolf" to "Bill and Ted's Excellent Adventure" and "The Godfather."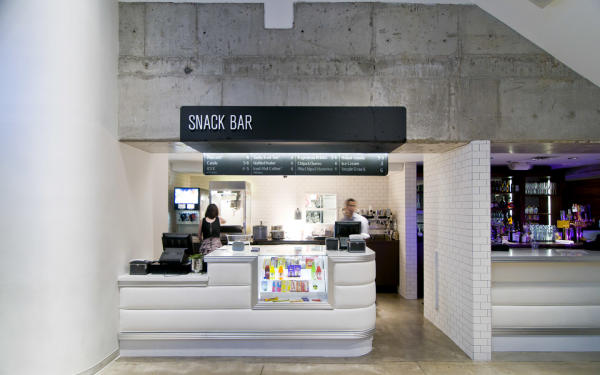 Dinner: Explore West Sixth Street a bit before dining at Irene's, an inventive new patio bar and restaurant. Pair the classic Goodnight Irene with a sandwich on locally-sourced Easy Tiger bread or spice it up with the jalapeño-infused Friend of the Devil cocktail and Pimento Cheese & Saltines to share. Don't forget to try a slice of the iconic Strawberry Cake before you go - it's as tasty as it is pretty!
Movie: The Violet Crown is a must-visit for all film enthusiasts. This small arthouse cinema is a bit of a hidden gem in downtown Austin. The chic interior and cozy lounge make for a perfect rainy-day escape or evening date with friends. Pick up an aptly-named cocktail (such as the Bonnie and Clyde or the Birdman) to enjoy with the cheese plate from local cheesemongers Antonelli's before settling in for a flick in the spacious theater lounge seats.
Dinner: Stop by the friendly patio at East Austin's effortlessly cool Contigo for happy hour or dinner before the show begins. This New Texas patio eatery and bar is classy and relaxed, putting a unique spin on iconic Texas dishes with fresh Mexican flavors and farm-fresh ingredients. If the sun is still beating down, order a refreshing El Pepino or a Live Oak Hefeweizen (the perfect summer beer for an Austin afternoon) and you can't go wrong with an order of Texas okra or the Contigo burger and fries.
Movie: You can either go to the movies or feel like you're living in one at the Blue Starlite Drive-In, just five minutes northeast of Contigo and the East Austin entertainment district. Evenings at the drive-in mean a picnic in the pickup bed, a bag of freshly popped popcorn and everyone's favorite family-friendly flicks like "The Sandlot," the "Indiana Jones" trilogy and more.
This summer, make it a date or have a night out with friends and family in Austin with one of these ideas for dinner and a movie. Then, share your pics with us using #TrueAustin on Twitter or Instagram!