Austin and the nearby Texas Hill Country are home to a spirited number of distilleries that are destinations in themselves. Stop in for a pour at an urban tasting room or set off on a Hill Country day trip. Here are 14 local craft spirits distilleries to explore: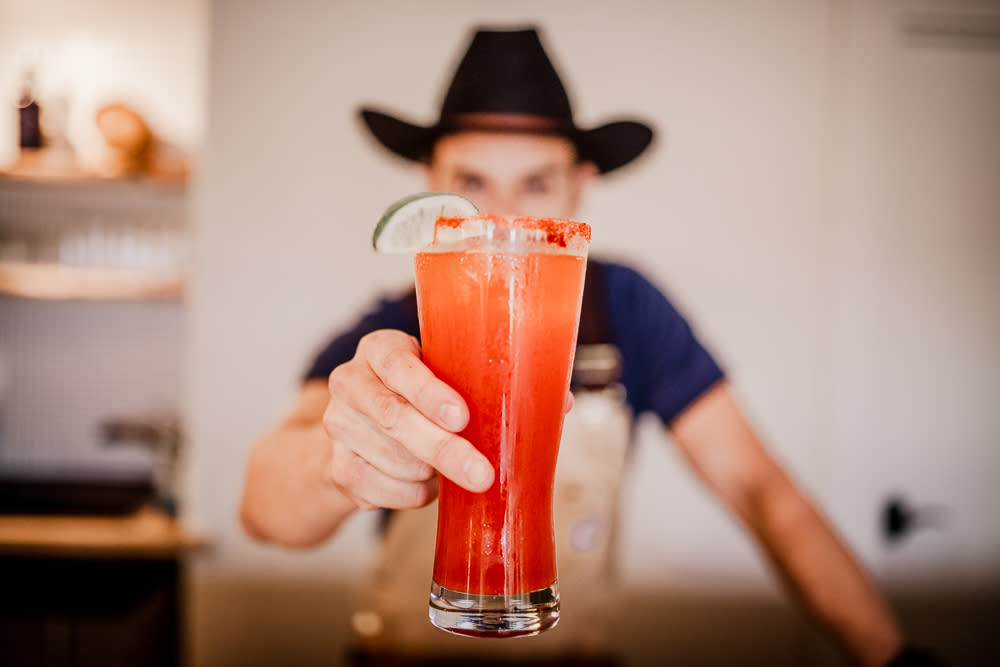 Courtesy of Desert Door Distillery.
Desert Door Distillery in Driftwood is the country's only sotol distillery, crafting a distinctive Texan spirit. Unique to Texas and northern Mexico, the rugged sotol plant thrives in the desert. Do some sotol sampling in the modern Tasting Room (try the earthy Desert Door Original), then cozy up by the fireplace on a comfy couch surrounded by regional artwork. Or take an afternoon tour Friday through Sunday.
Garrison Brothers Distillery in scenic Hye is the Lone Star State's first and oldest whiskey distillery. Located on a small ranch, Garrison produces Texas Straight Bourbon Whiskey made with its own organic winter wheat that's grown and ground daily on site, along with plump yellow corn from the Texas Panhandle and fresh Hill Country rainwater. Take the one-hour Sit and Sip tour (Wednesday through Sunday), which includes a taste of sweet mash and high-proof "white dog" right from the stills, along with samples of Garrison's latest limited-release whiskey.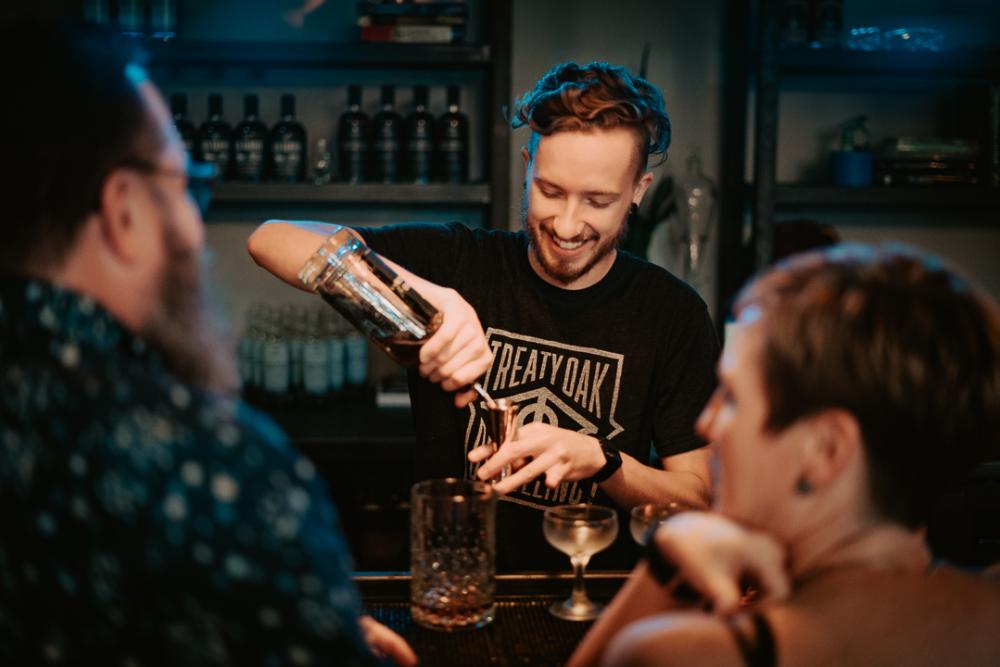 Courtesy of Treaty Oak Distilling.
Located in Dripping Springs, Treaty Oak Distilling is named for the 500-year-old live oak tree in Austin that was the site where Stephen F. Austin (known as the "Father of Texas") signed a border agreement in the 1830s. Treaty Oak produces a number of spirits, including gin and bourbon, on its 28-acre, state-of-the-art distillery/ranch. Head out on the weekend to enjoy Saturday afternoon tours, live music, yard games, tastings at the Cocktail Lab and a gourmet bite from the on-site Alice's Restaurant.
Dripping Springs Vodka and Gin, also found in Dripping Springs, produces its spirits in handmade copper pot stills. Brothers Gary and Kevin Kelleher founded the San Luis Spirits distillery, where they produce small 50-gallon batches of Dripping Springs vodka and gin using pure Hill Country artesian spring water. Tours are held Thursday through Saturday afternoons, and include a distillery tour, tastings and a souvenir shot glass.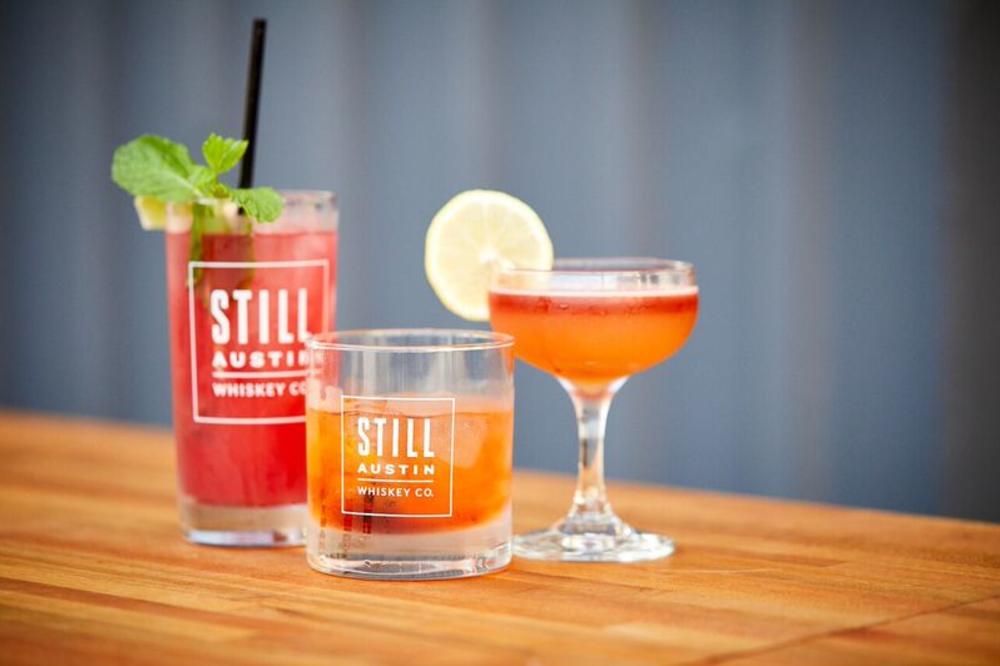 Still Austin Whiskey Co. Credit Danielle Chloe Potts.
Still Austin Whiskey Co., located at The Yard, holds the distinction of being the first whiskey distillery located within Austin city limits since Prohibition. A true grain-to-glass distillery, everything is done in-house, from mashing to barreling and bottling. Take a 30-minute tour to see how Still Austin's whiskey is made, then enjoy it straight up or in a cocktail best sipped in the whiskey garden.
Located just east of Dripping Springs, Frog Pond Distillery is known for its small batch gin and vodka crafted in a Texas Hill Country setting. Stop in for a cocktail on the back porch and try the newest products, available only at the distillery. Listen to live music and sip a craft cocktail at the distillery every Saturday and Sunday.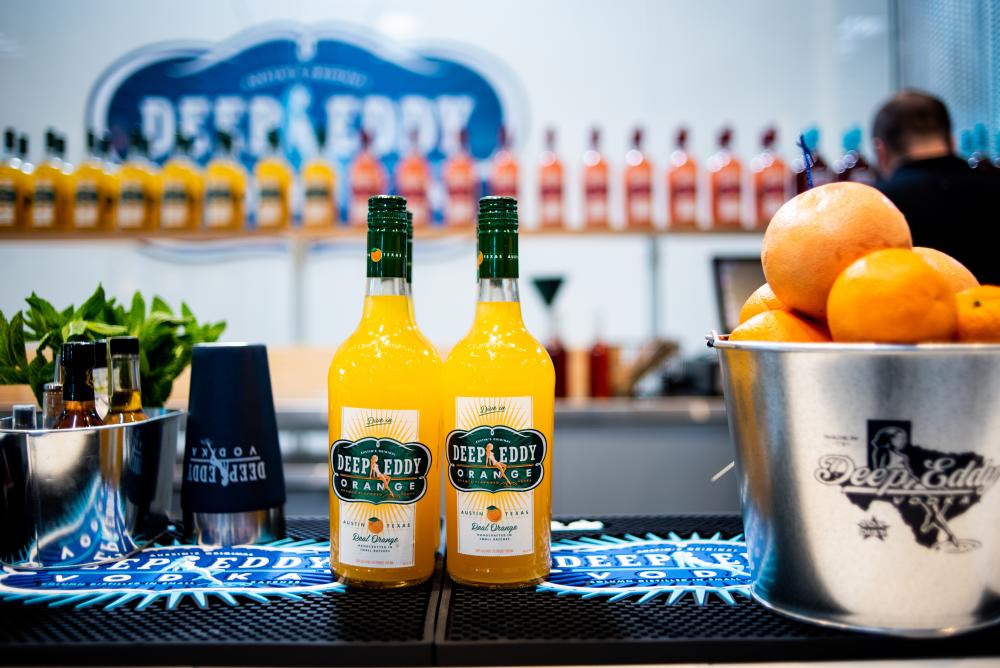 Courtesy of Deep Eddy Vodka.
Deep Eddy Vodka is a Dripping Springs favorite. Its sprawling 30,000-square-foot distillery includes a fun, retro-feel tasting room where you can sip specialty cocktails or sample flights Thursday through Sunday. Vodka varieties are flavored with fruit that includes cranberry, peach and ruby red grapefruit. Both kids and dogs are welcome to come sit a spell on the patio and take in the panoramic view of the surrounding Texas Hill Country.
Revolution Spirits is an experimental craft distillery that produces small batches of gin and liqueurs in Austin. Revolution's signature is the contemporary, American-style Austin Reserve Gin, made with juniper, lemongrass and Texas grapefruit. It also produces liqueurs that include the Cafecito, blended with cuvee coffee. Tastings and cocktails are offered in the tasting room Thursday through Sunday, with tours of the production area available by request.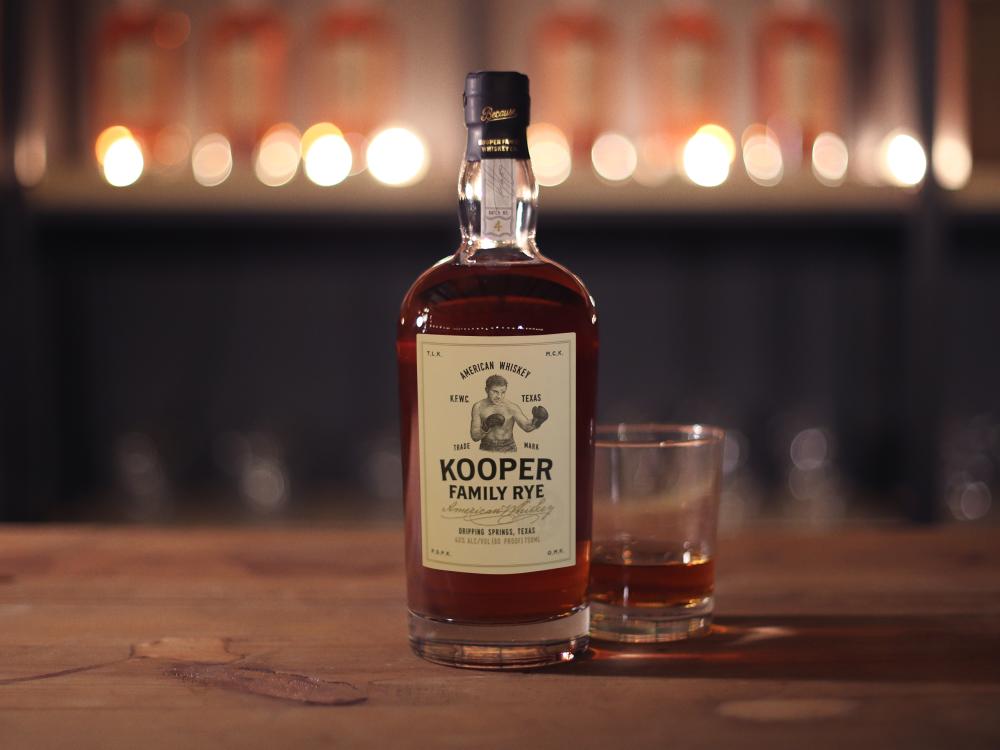 Courtesy of Kooper Family Whiskey.
Located just a quick drive from Austin in Ledbetter is Kooper Family Whiskey Co., a true mom-and-pop distillery known for its rye whiskies that are blended with pure limestone-filtered Travis County spring water and slowly matured in bourbon barrels. Try a flight of three rye whiskies in the tasting room, open Friday and Saturday.
Located on 12 acres of farmland on the outskirts of East Austin, Banner Distilling Co. is a small batch distillery built from the ground up by two craft beer and spirits enthusiasts looking to carve out a Texas distilling legacy with its smooth vodka and original whiskies. Join the 45-minute distillery tour and tasting experience, where you'll get to try the award-winning Banner Natural Vodka and Texas Wheat Whiskey, available for sale in limited quantities.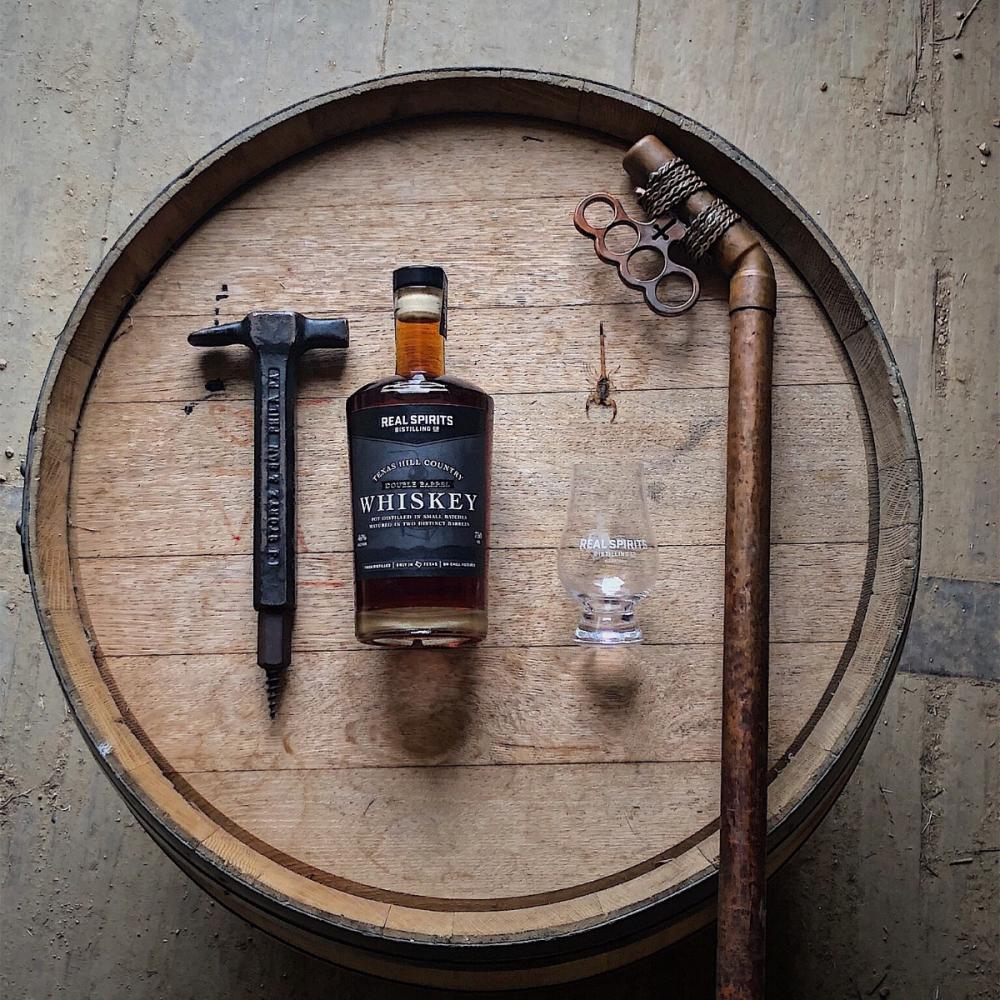 Real Spirits Distilling Co. Whiskey. Credit to Davin Topel.
Producing craft beer since the mid-1990s, Real Ale Brewing Co launched Real Spirits Distilling out of its Blanco tap room in 2017. Stop by for a tour and tasting of its Texas Hill Country Signature Whiskey, Grain to Glass Gin, and the very limited first batch of its Single Barrel Whiskey. The tap room is open Wednesday through Sunday, with free afternoon tours offered Friday and Saturday afternoons.
Genius Gin focuses on making this solitary spirit in two versions: Standard Strength (a homage to the classic London Dry variety) and Navy Strength (a sip-worthy version inspired by the historical proof carried on British Royal Navy fleets). Tours are offered by appointment only, with knowledgeable distillers who explain the history of gin and offer tastings.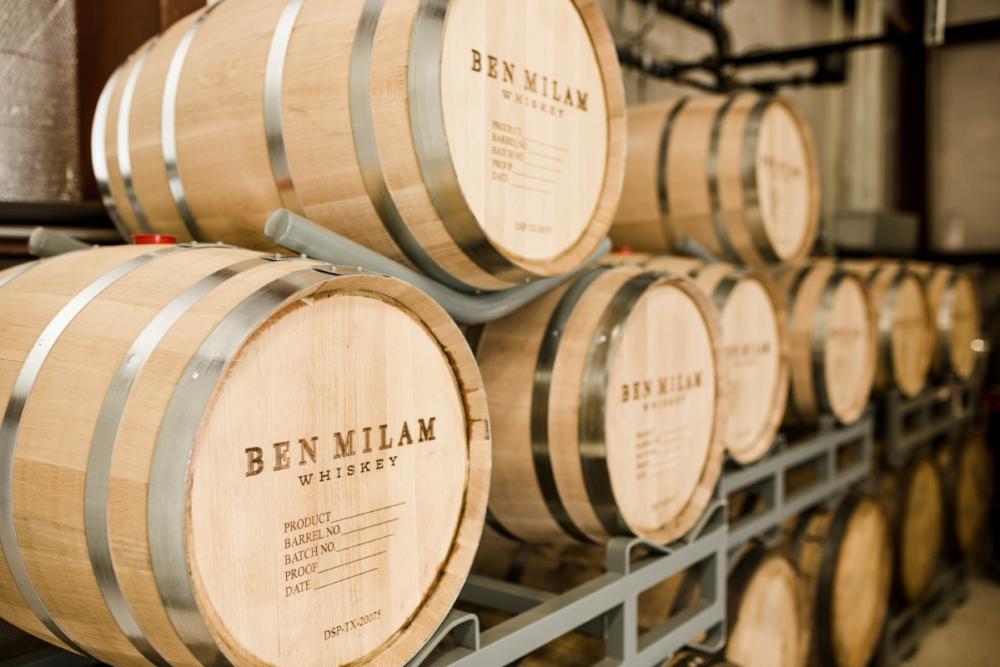 Ben Milam Whiskey. Credit Brooke Taelor Photography.
Ben Milam Whiskey is named for a larger-than-life Texas freedom fighter who was born in Kentucky, the birthplace of bourbon whiskey. Stop in at the distillery tasting room (Tuesday through Saturday), located in the picturesque small town of Blanco that's known for the spring-fed Blanco River that runs through the center of the community. Sample Ben Milam's hallmark Single Barrel Bourbon that's just made for sipping, and was a Double Gold winner at the 2017 San Francisco World Spirits Competition.
Texas Saké Company, which uses centuries-old techniques to brew its saké, is a hidden little gem in Central Austin. The saké is produced in small batches, taking care to find the right balance of bold and crisp flavors. Tours are held during taproom hours, Wednesday through Saturday, when you can try saké by the glass or mixed in a cocktail at the Japanese-style bar, and chat with the resident Toji (master brewer).
Although you can't visit the iconic Tito's Handmade Vodka distillery in person, you'll find their products all around town. Stock up on Tito's merch at the Austin Visitor Center or shop their online store for more souvenirs. Looking for more Hill Country day trip ideas? Explore these 15 Hill Country Towns Worth a Visit!