The first Monday in September is a time to celebrate the hard work and achievements of American workers. Whether you are into improv, movies, live music or fitness, check out some of our top picks for Labor Day weekend in Austin: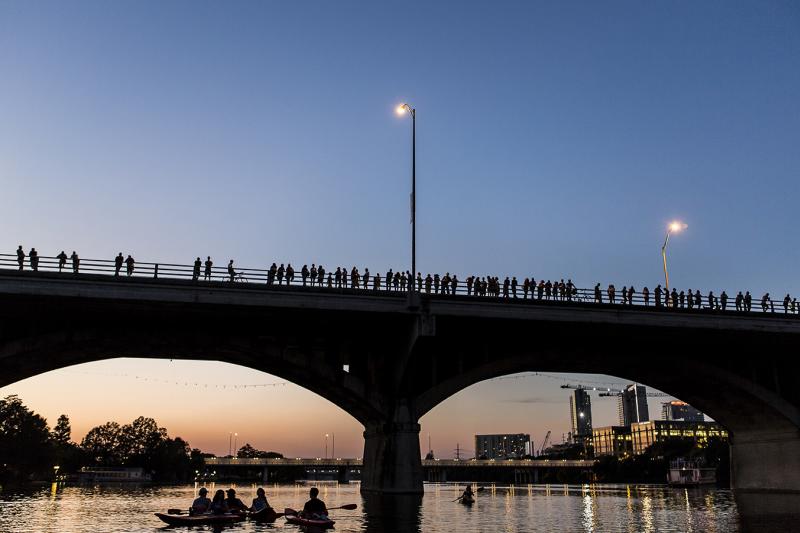 Congress Avenue Bridge at sunset.
April-October
See the Bats
Congress Avenue Bridge
Labor Day Weekend is in the middle of prime bat watching season. Each night at dusk, both locals and visitors alike gather to celebrate the city's unofficial mascots that flock to Austin between April and October.
8/28/18 - 9/3/18
Out Of Bounds Comedy Festival
Multiple Venues
The Out of Bounds Comedy Festival is a seven day live performance independent festival that showcases improv, sketch, stand-up and other acts leading up to Labor Day weekend. Check out some of the different shows at theaters across the city - this year's festival hosts more than 500 performers in 180 shows!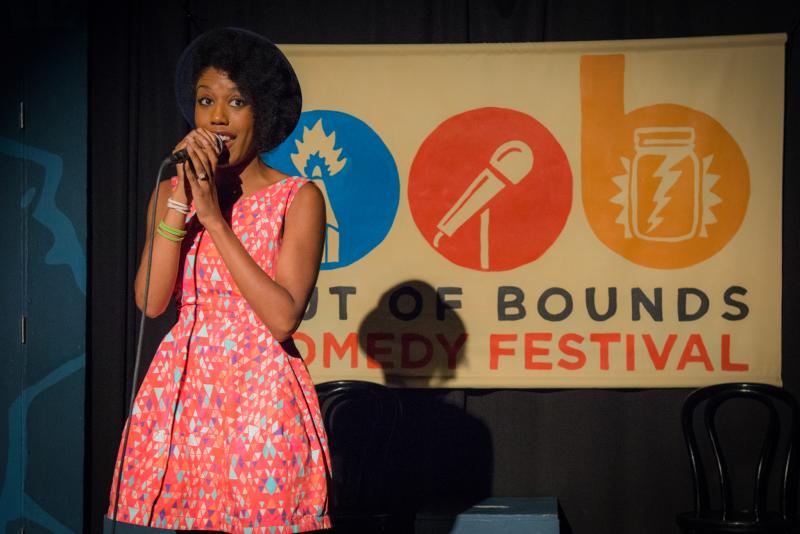 Comedian Nathalie Holmes, Out of Bounds Comedy Fest. Credit Dave Alley.
8/30/18 - 9/2/18
Capital City Black Film Festival
Various Locations
CCBFF celebrates African American filmmakers from across the nation and provides a stage for burgeoning talent. This festival packs in the fun with four-days of events, seminars, parties, screenings and more.
www.capcitybff.com
9/1/18
Maestro Comedy
Hideout Theatre
If you want a more intimate comedy experience, check out Hideout Theatre's Maestro, Austin's longest running improv comedy show. Since 1999, 12 comedians battle weekly for your laughs. Make sure to RSVP in advance, the house is usually packed!
9/1/18 - 9/2/18
Labor Daze at the Drive-In
Blue Startlite Drive-In
Watch a movie under the stars at Austin's drive-in theater in the Mueller neighborhood, Blue Starlite Mini Urban Drive-In. Celebrate Labor Daze with special showings of "Ferris Bueller's Day Off."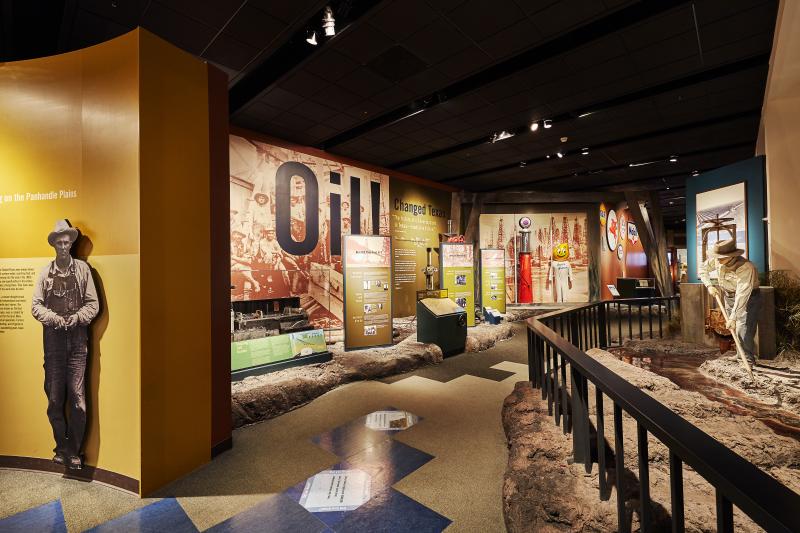 Courtesy of the Bullock Museum.
9/2/18
Free First Sunday at the Bullock
Bullock Texas State History Museum
Enjoy free exhibit admission at the Bullock Museum all day during H-E-B Free First Sundays, held the first Sunday of every month. Current exhibits allow you to discover the fascinating history of rodeos and the lasting legacy of community involvement, youth education and historic preservation that the competitions hold in Rodeo! The Exhibition. Enjoy Eric Tippeconnic's Comanche Motion or learn about the evolution of nature's flight and catch a showing of Conquest of the Skies in the IMAX Theatre. 
9/2/18
ABGB's Fifth Anniversary Party
Austin Beer Garden Brewing Co.
Celebrate ABGB's fifth anniversary on Sunday. They decided to move the party to the day before Labor Day so you can have all day to recover (or drink some more), so grab your fill of pizza and beer, listen to some local live music, and get a slice of the birthday cake. This year, Leo Rondeau and Little Mickey and the Soda Jerks are performing, so kick back, relax and enjoy the show.
9/2/18
Lamar-Bor Day Pop-Up Crawl
South Lamar Boulevard
South Lamar shops and restaurants are hosting Austin's first Pop-Up Crawl on Labor Day Weekend. Join the fun on South Lamar to support local businesses, artists and a good cause. Enjoy a curated crawl of interactive pop-ups at hand selected South Lamar businesses and bars, ending with an exclusive after party for VIP ticket holders.
9/3/18
Sunday Brunch
Multiple Locations
Labor Day is the perfect time to check out some great brunch spots around Austin! Whether you're enjoying quality sausages on the patio at Banger's, hanging out with friends at Punch Bowl Social, grabbing a "Golden Milk Matcha" latte from Picnik or sharing a Migas Royale Plate from Tacodeli, Austin doesn't disappoint when it comes to providing local, delicious food every day of the year.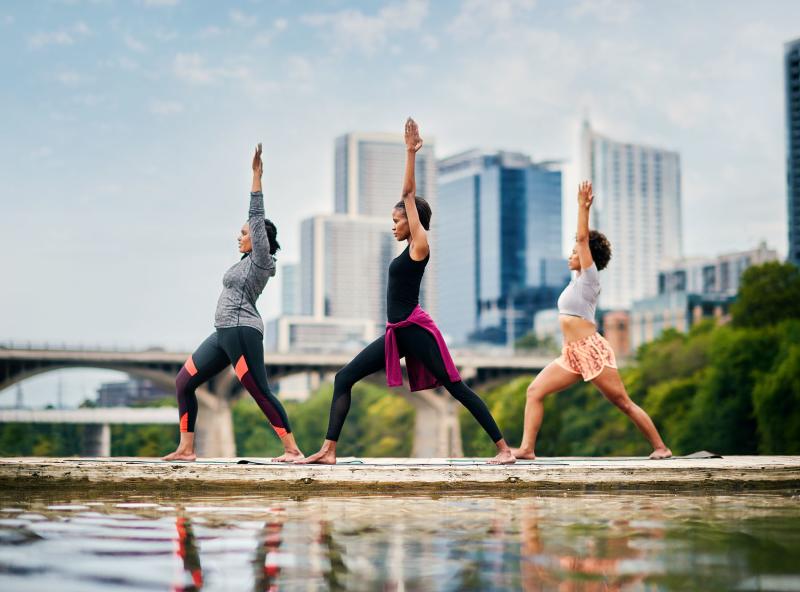 Yoga at Lady Bird Lake.
9/3/18
Free Day of Yoga
Multiple Locations
All day long, participating studios across the Austin area offer free classes as an opportunity for every age and fitness level during the Free Day of Yoga. Try out a new studio or a new style of yoga and invite your friends and family to practice with you!

9/3/18
Live Music at Antone's
Antone's Nightclub
Austin has always been big on live music on any given day, and Labor Day Weekend is no exception. Head to Antone's for a performance by Austinite Brad Stivers, a 2014 International Blues Challenge finalist, who adds a modern edge to the traditional Blues. Be sure to catch The Blue Monday Band during happy hour!
Looking for more holiday ideas? Check out our guide to Your Perfect Long Weekend in Austin!