Whether you are able to spend Mother's Day with the special women in your life, or you'll be celebrating her from afar, there are plenty of ways to enjoy a special meal together this May. If you're looking for some of the best places to order Mother's Day Brunch for takeout and delivery, check out these Austin restaurants below and help support our local hospitality industry!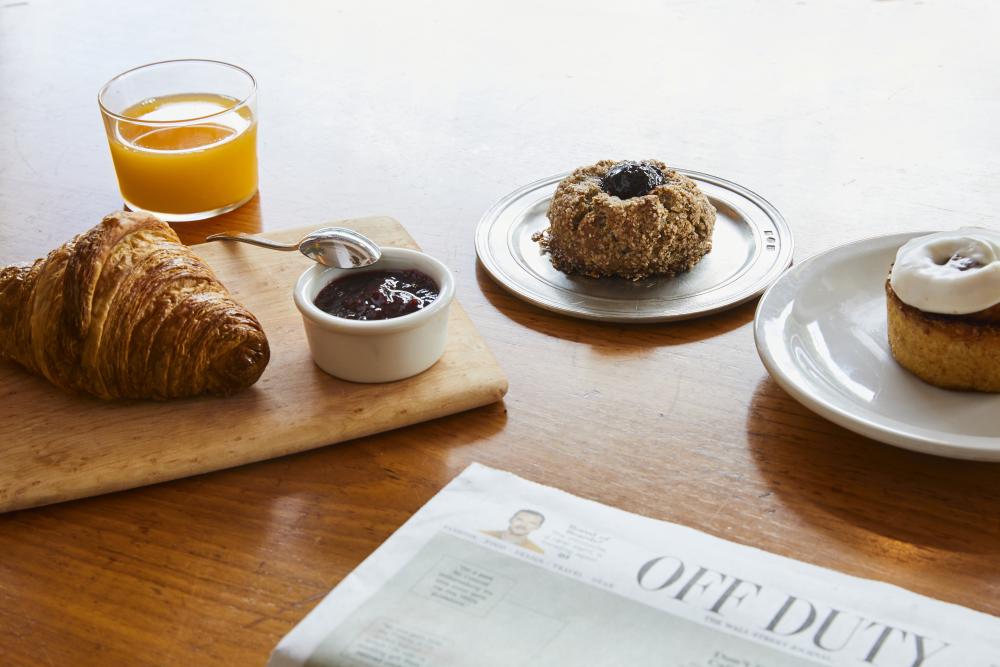 Swedish Hill. Credit Matt Harrington.
Andiamo
The Italian restaurant is offering cannelloni stuffed with veal ossobuco (4 per order for $20), and customers can add a bottle of prosecco or Sangiovese for $30. Preorder by Friday for pickup on Saturday, May 9.
Call to order: 512-719-3377
Bakery Lorraine at Domain NORTHSIDE
Bakery Lorraine is offering Mother's Day items on a first come, first served basis with pickup available May 9-10. Available items include a Flower Macaron Box with six macarons and flower arrangement ($35, flowers by Vintage Bouquet) and a Mother's Day Dessert Box ($25) with one Japonaise, one chocolate caramel tart, one red tart and one heart moonpie. Bakery Lorraine will also have a Mother's Day Meal for four ($45) including a cassoulet (braised chicken in a pork shoulder ragu with white beans and breadcrumbs) a large house salad and a large strawberry shortcake.
Order online: https://www.blcurbside.com/
Buenos Aires Cafe at Hill Country Galleria
The Hill Country Galleria location has reopened at 25% capacity; takeout service to continue. Mother's Day Menu ($150 + tax) includes: 4 empanadas (choices include: spicy beef, mild beef, chicken, tuna, onion & cheese, ham & cheese or spinach); salad of choice (mixta, spinach or caesar); au gratin potatoes; choose 4 individual servings of entrees, either salmon with julienned vegetables en papillote or cab beef tenderloin with haricots verts; berry trifle.
Call 512-441-9000 or order online at https://www.toasttab.com/buenos-aires-cafe-bee-cave/v3
Cafe No Se
Treat the important ladies in your life to something special. Cafe No Se's Brunch For Mom includes options like the Central Standard biscuits (ready-made or bake-at-home), smoked salmon bagels, the Cafe scramble package, a mimosa kit with Villa Sandi prosecco and house-squeezed OJ.
Call (512) 942-2061 to order for pick-up or deliver through favor
The Cavalier
Offering brunch, dinner, treats and cocktails for Mother's Day for Saturday or Sunday pickup. Brunch: basket of the Cavalier's famous buttermilk drop biscuits, house blueberry jam, whipped butter, tea, honey, and homemade chocolate chip cookies; serves 4 for $30. Dinner: King Ranch Chicken, a classic casserole of shredded chicken and cheddar cheese. Comes ready to pop in the oven; serves 6 for $30. Treats: peach cobbler, a southern classic, serves 6 for $25; S'Mores, serves 4 for $15. Cocktails: house kits of Bloody Mary, Margarita, or Palmona. Wine and beer are also available.
Order online: https://www.toasttab.com/the-cavalier/v3
Colleen's Kitchen at Aldrich Street
Offering takeout daily from 11-9 p.m., along with a "Take + Heat" All-Day Mother's Day Spread for $125. Breakfast includes 9" Quiche Florentine; 4 Cranberry Brown Butter Biscuits; Whipped Honey Butter. Snacks: Salmon Rillettes;  Waterwheel Crackers. Family Dinner: Tenderbelly Pit Ham Oven Roasted Mac + Cheese; Roasted Petite Spring Veggies. Sweet: 4 Slices Cheesecake, Colleen's Triple Berry Compote. Re-heating instructions are included; optional add-ons include buttermilk biscuits, salted chocolate chip cookies, hot teas and mimosa kits. Now available for pre-order, pick up on Saturday, May 9
Pre-order: http://www.colleensaustin.com/mothers-day
Contigo Dispatch
For Mother's Day, Contigo Dispatch has an awesome brunch planned, mostly including ready-to-eat food (prepped by our chefs) and a pancake-making kit for the kids to help cook for Mom! They are also offering a great agua fresca to make mimosas for Mom (she needs it!); sparkling wine, adorable disposable tabletop options to set the mood and florals by Gypsy Floral available as well.
Order online: https://www.contigodispatch.com/s/order#18
Desk Plants x Maggie Louise Confections
Two Austin brands have teamed up on a Mother's Day gift perfect for all moms (& plant moms!). The Bloom N' Shine Mother's Day package ($50) includes a Bloom N' Shine Box of hand-painted chocolates from Maggie Louise Confections and a Mini Snake Plant in a Mint Party Pot from Desk Plants (plus plant care card so that Mom knows how to keep her hard-to-kill plant alive). All with the convenience of citywide doorstep delivery and, for those with moms outside of Austin, nationwide shipping is available. Orders must be placed by Wednesday, May 6 to guarantee delivery by Mother's Day, May 10. 
Order Online: https://deskplants.com/products/bloom-n-shine-mothers-day-package
Elizabeth Street Cafe
Elizabeth Street's curbside brunch is available from 10 a.m.-2 p.m. Saturday & Sunday, complete with Mimosa & Bloody Mary Cocktail Kits! ESC's stocked with Ham & Gruyere, Butter and Chocolate Croissants with Breakfast Fried Rice and Báhn Mìs. Add on a couple of Frozen Da Nang Margs, only around for a short time.
Call (512) 291-2881
Flip'n Art at Hill Country Galleria
Order the Acrylic Pour Mother's Day Box: a family paint party, for a crafty way to celebrate. Available via retail-to-go and in-store. They are open weekends with shortened hours, 1-6 p.m. on Friday, Saturday, Sunday.
Halcyon Coffee at Aldrich Street
While Halcyon has reopened for dine-in, pick-up and delivery is still available. Pre-order for Mother's Day by May 8. Enjoy a brunch of chicken & waffles with bourbon syrup for $12-$24 (for 1 or 2 people) or a classic croque madame for $14. The dinner menu is $75-$125 and serves 2-3 or 4-6 people. Menu includes fresh lobster and mushroom risotto, chef salad, house-made garlic bread and tiramisu. Mimosa flight kits are available to add.
Order online: https://halcyonathome.square.site/
Jeffrey's
Celebrate Mom with Jeffrey's brunch favorites like Truffled Deviled Eggs, Chilled King Crab & Jumbo Shrimp, to family size entreés of Prime Rib, Leg of Lamb and Hot Smoked Scottish Salmon. Complete the at home experience with Caviar service including sourdough blini and classic accompaniments. Take advantage of the discounted wine list on Sundays or add a Martini or Mimosa Kit! 
Email here to place your order
Juliet Italian Kitchen
Juliet's Mother's Day menu will be available for purchase between May 8-10. All meals are served warm and ready-to-eat! For brunch, enjoy a frittata for two: bacon and spinach with fine herbs and eggs baked with mozzarella cheese served with hash potatoes for $26. For dessert, enjoy a strawberry mascarpone crespelle: three Italian-style crepes stuffed with balsamic macerated strawberries and lightly sweetened mascarpone cheese, topped with powdered sugar and whipped cream for $12.
See the full menu and order online: https://ordering.app/julietaustin/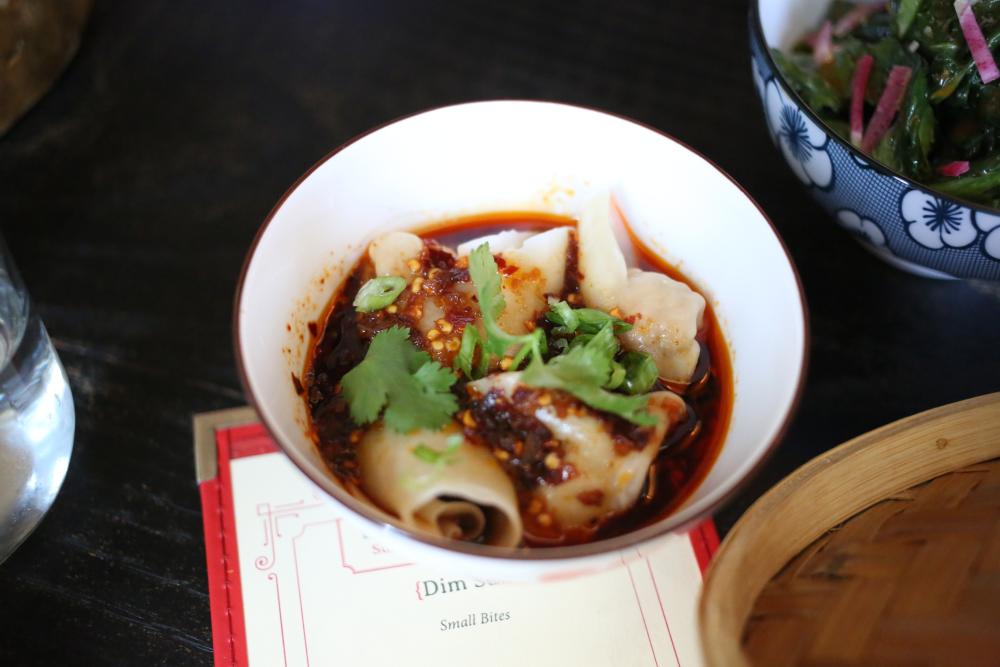 Courtesy of Old Thousand.
June's All Day Cafe
June's curbside brunch is available from 10 a.m.-2 p.m. Saturday & Sunday, complete with Mimosa & Bloody Mary Cocktail Kits. Order in a Cinnamon Roll, Breakfast Chalupa or Buckwheat Crêpe from June's with a Frozen Paloma.
Order Online: https://ordering.app/junesallday/
The League Kitchen & Tavern
All locations are offering to-go and delivery daily from 11:30 a.m. to 8 p.m. and accepting Mother's Day pre-orders now through Friday, May 8 at 8 p.m. The Mother's Day Brunch Pack is $125, serves 4-6 people and includes: biscuits and jam, spinach and gouda quiche, bread pudding french toast, smoked salmon deviled eggs, a whole roasted chicken, mac and cheese, green beans, assorted chocolates and a mimosa kit featuring Mumm Napa Sparkling wine.
Pre-order: https://www.leaguekitchen.com/delivery
Letterpress PLAY
Send mom a handmade, sustainable and one-of-a-kind gift from Letterpress PLAY. Free USPS First Class shipping in the US for gifts like the Thanks Mama letterpressed card, the Wildflower Wish Bloom and other Mother's Day paper goods.
Shop online: https://letterpressplay.com/
Lost Draw Cellars
This Mother's Day, Fredericksburg-based winery Lost Draw Cellars is hosting its very first virtual release party on Facebook Live. Tune in to Lost Draw on Facebook Live at 3 p.m. The release party is open to everyone, and wine club members are able to purchase an exclusive wine pack for $95, which includes: 2019 Picpoul Blanc, 2019 Arroyo Rosato, 2018 Alta Loma Sangiovese, Lost Draw Viva, a barrel tasting of 2018 Concrete-aged Counoise and a jar of Fredericksburg Farms Salsa. Plus, wine club members can share their membership benefits with friends, family and loved ones by sending them a release party wine pack at this special rate.
Purchase tickets online: https://www.lostdrawcellars.com/product/summer-fiesta
Manuels
Manuels Great Hills is open for dining, patio and carryout. Treat mom to brunch favorites like the Mexican mimosa and Bloody Maria, breakfast quesadillas, migas, huevos rancheros and more.
Reservations required, call 512-345-1042
Old Thousand
Old Thousand's Mother's Day Sunday Dim Sum Brunch serves two and comes with entree(s), dim sum choices, sparkling wine and orange juice. $44 or $55 options available, whole and half chicken packages also available. Preorder through Friday for Sunday, May 10 pickup.
Call to preorder (737) 222-6637
The Peached Tortilla
The Peached Tortilla is offering a Mother's Day Family Meal, which feeds 4-5. Menu includes 5 spice French toast with Nutella whipped cream, toasted coconut, bourbon barrel-aged maple, assorted fruit; a chive scramble; kofta sausage patties, or vegetarian option with soyrizo & lentil patties, served with long beans and miso scallion creme fraiche; Korean short rib hash with crispy Brussels, sweet potato, yuzu hollandaise, togarash; a brunch salad; and mixed berry cobbler. Optional add-on: mimosa package with a bottle of Louis Perdrier Brut Excellence (France) and orange juice. Pre-order and pick up is at Peached Social House (6500 N. Lamar Blvd.) on May 9, from 1-6 p.m.
Pre-order online via The Peached Tortilla website
Swedish Hill
Swedish Hill's a la carte offerings include take-and-heat Herb Stuffed Pork Loin, Paprika Roasted Salmon with Scalloped Potatoes, Mushroom & Gruyere Quiche and more! Add an assorted cookie box, Lemon Raspberry Cake or Banana Cream Pie! Mother's Day gift baskets are complete with a bottle of wine, illustrated greeting card and your choice of bagels & lox or specialty baked goods. Add a Mimosa Kit, chocolate bar or floral arrangement to really make her day! 
Place your order
Tony C's at Hill Country Galleria + Avery Ranch
Tony C's is offering to-go and delivery daily from 11:30 a.m. to 8 p.m. and accepting Mother's Day pre-orders through Friday, May 8 at 8 p.m. The Brunch Pack is $125, serves 4-6 people and includes croissants with Nutella, sun dried tomato and goat cheese quiche, cinnamon roll pizza, bacon wrapped figs, Caesar salad, chicken picata, mini cannolis and a mimosa kit featuring Mumm Napa sparkling wine.
Pre-order online: https://www.tonycs.com/