If you're planning to spend Mother's Day with the special women in your life in Austin, there are plenty of ways to make moms and mother figures feel special. Check out the ideas below for details on Mother's Day brunch or to curate a special gift from one of our local shops.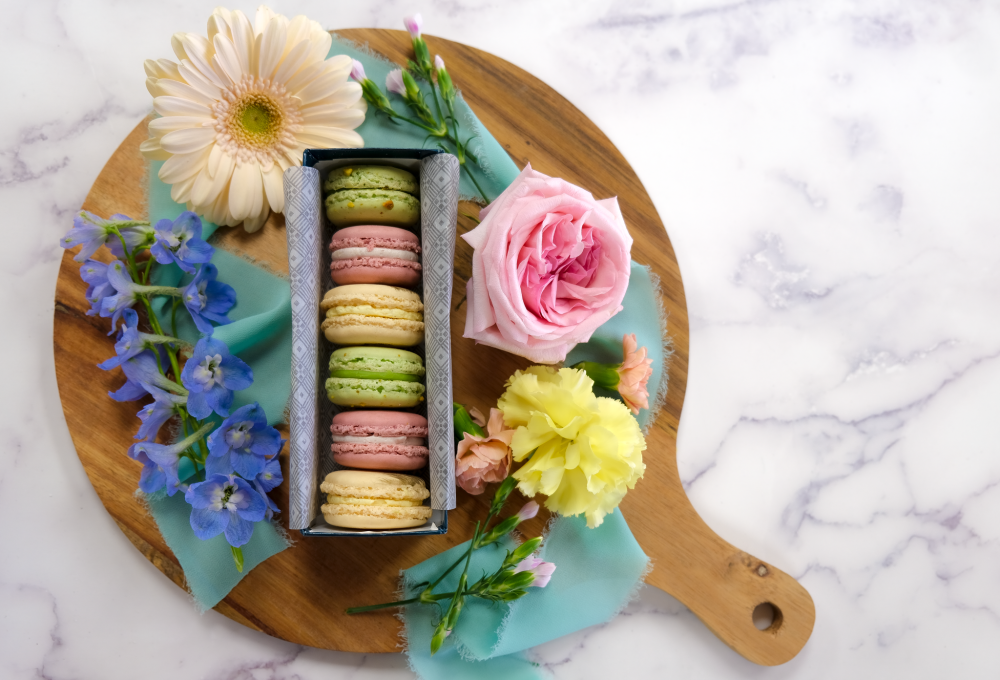 Courtesy of Bakery Lorraine.
Where to Eat
Aba
This Mother's Day, treat Mom to a visit to the Mediterranean with Sunday dinner at Aba. The holiday's special menu includes halva toast, crusted yellowfin tuna and fava bean succotash. Toast with a glass of bubbly or sip on craft cocktails on their picturesque rooftop patio.
Reservations are recommended, book online. The regular menu will be available for dine-in, carry-out and delivery. 
Andiamo
Celebrate in decadence this Mother's Day with an unforgettable Sunday meal at Andiamo Ristorante. The brunch menu includes spring starters like proscuitto e melone and vegetable frittas, and guests can choose from courses like pan-roasted lobster tail, mushroom risotto or baked chicken rolled with proscuitto di Parma, spinach and cheese. End the meal with an Italian sweet like Sicilian orange cake, tiramisú or zabaglione. 
Reserve your table online.
Austin Proper Hotel
Enjoy this Mother's Day with a festive Mediterranean meal at Austin Proper's signature restaurant The Peacock. The menu features gulf shrimp saganaki and challah French toast, as well as two specialty cocktails. 
Reserve your table online.
Bakery Lorraine
Bakery Lorraine makes gifting easy and memorable with Mother's Day items shipping anywhere in the United States. Available items include their signature Macaron Box with six or twelve macarons featuring flavors like Earl Grey and Pistachio. Looking for a full meal? Stop in at their Domain location for soups, pastries and sandwiches that will transport you to a French cafe.
Order online.
Cannon + Belle
Take mom out for a Mother's Day brunch she won't soon forget at Cannon + Belle. Delight in a traditional brunch spread featuring fresh seafood and charcuterie, or partake in the interactive presentation of egg-inspired dishes, carved meats, novelty tacos and more. The festive experience is sure to impress and celebrate mom on her special day.
Book your table online.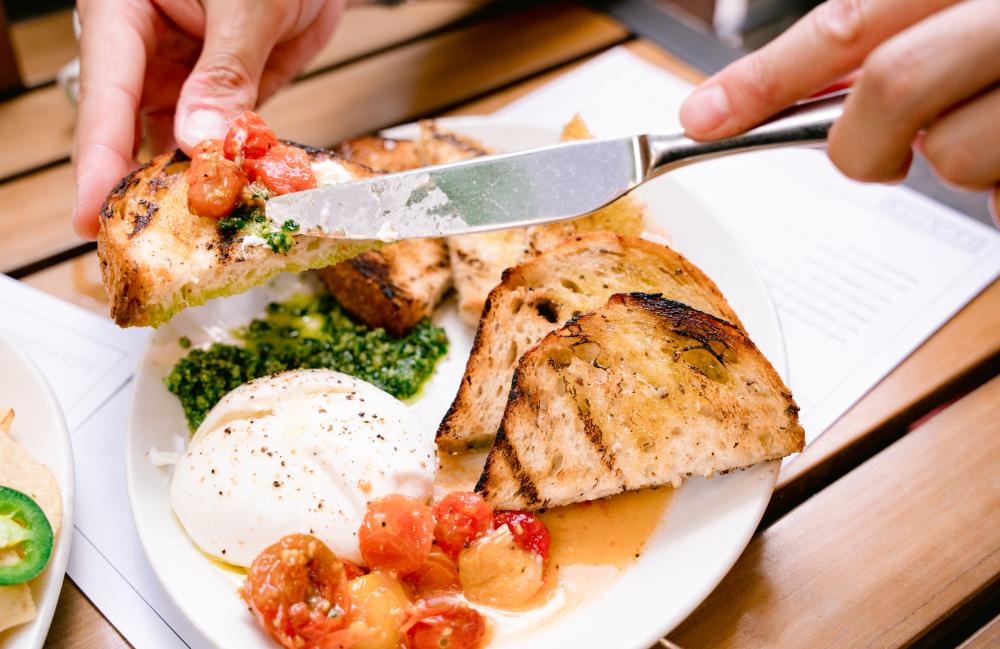 Caroline. Courtesy of Giant Noise.
Cape Bottle Room
Does your mom like wine? Treat mom to a special wine and food pairing at Cape Bottle Room. Three South African wines will be paired with dishes that expertly compliment the wines' flavor profiles. With each ticket, you can enjoy two flights of three specially selected South African wines, each with their own perfect food pairings. 
Purchase tickets in advance online.
The Carillon
The Carillon is hosting a special celebratory brunch in honor of Mother's Day this year. The expansive menu, featuring items like classic breakfast, cold seafood, charcuterie spreads, a carving station and more will keep all of your guests full all day. 
Reserve your table by calling (512) 404-3655.
Caroline
Celebrate the mother figure in your life with brunch at Caroline in Downtown Austin. The menu features two special entrees, a cocktail and dessert, in addition to their full weekly brunch menu. 
Reservations not required.
Carter Creek Winery
Take mom to soak in the beautiful sites of the Hill Country this Mother's Day at Carter Creek Winery. This expansive menu will be sure to satisfy everyone with offerings like traditional hot breakfast favorites, Asian salad with all the toppings, a carving station featuring roasted rime rib and lamb, and irresistible sweet treats to finish off the meal.
Reserve your table online. 
CARVE American Grille
CARVE American Grille is featuring their special Pinwheel Filet for Mother's Day this year for dine-in and to-go. Additionally, their weekend brunch, lunch and dinner menus will be available.
Book your table online.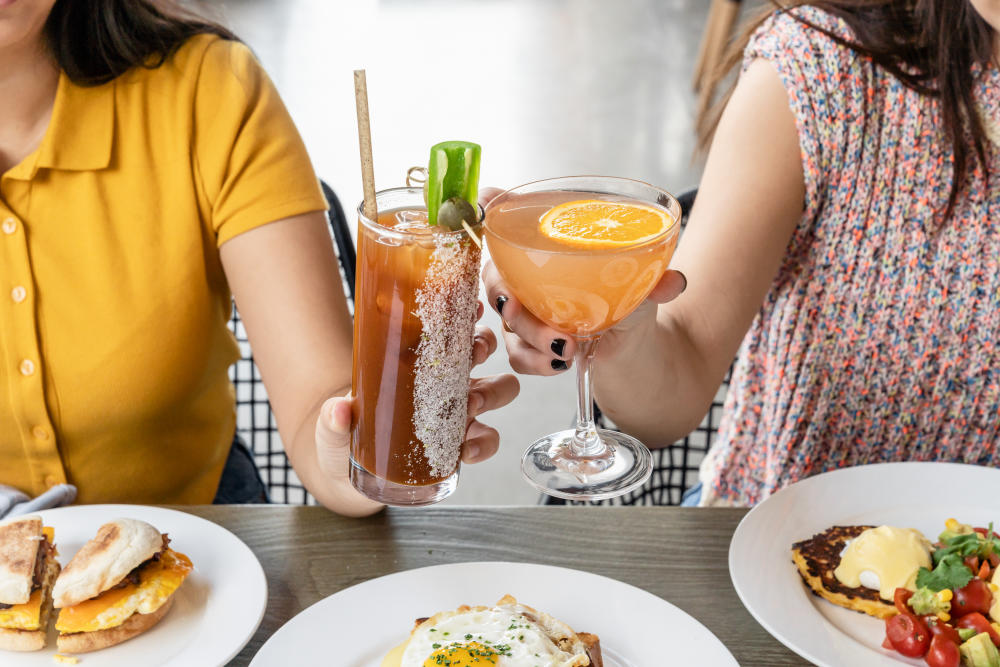 Corinne. Credit Jane Yun.
Corinne
For the mom with the sweet tooth and desire for decadent bites you must try Corrine's Mother's Day special. In addition to Corinne's classic brunch menu they will be featuring Nutella French toast. Enjoy brunch inside the beautifully designed space or outside on the largest patio on Cesar Chavez Street.
Book your table online. 
Cork & Barrel
Treat mom to an elaborate Mother's Day brunch at the Irish pub, Cork & Barrel. Enjoy endless delights like French toast, bread pudding, mini quiches, desserts and more from the all-you-can-eat buffet.
Reserve your spot online. 
Cru Food & Wine Bar
On Mother's Day, toast to mom with a three-course prix fixe brunch, including specialty sips, goat cheese beignets, buratta salad or crab cake benedict.
Reserve your table online.
Dean's Italian Steakhouse
Celebrate mom all day with a classy Mother's Day dinner at Dean's Italian Steakhouse inside the JW Marriott hotel. You're sure to make mom's day with a delicious, upscale dining topped off with complimentary sparkling rosé and a rose for the special guest.
Book your table online. 
Fleming's Prime Steakouse
Pull out all the stops for mom's special day at Fleming's. Opt for the three course menu featuring filet mignon with stuffed shrimp scampi or lobster tail, and finish with gooey butter cake or cheesecake for dessert. 
Reservations are encouraged and can be made online.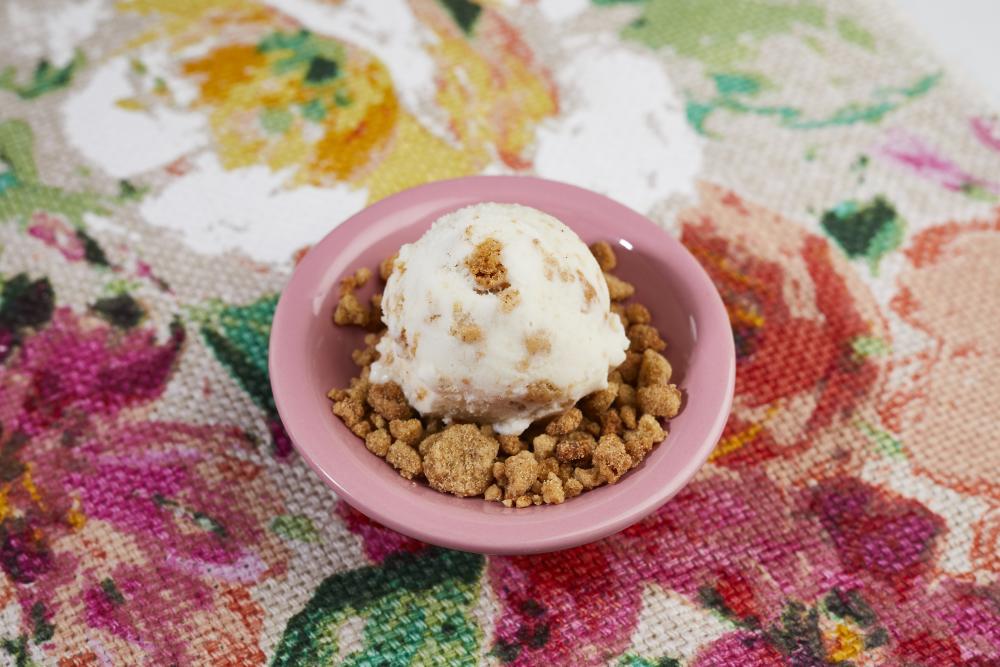 Lick Lady Bird Lavender. Credit Annie Ray.
Gelato Paradiso
After treating mom to a delicious brunch, swing by Gelato Paradiso and let her choose her favorite flavor gelato or try the flavor of the month, Horchata. Gelato Paradiso is celebrating mothers with a free scoop or cone of gelato on Mother's Day. If the whole family wants in on delicious gelato, get enough to satisfy everyone with a sweet gelato cake. 
Goldie's
Take mom out for posh afternoon tea downtown at Goldie's inside the Austin Proper Hotel. Enjoy tea with traditional bites such as cucumber sandwiches, egg salad canapes, French macarons and more. This intimate, elegant environment is the perfect way to make mom feel extra special this year.
Reserve your spot online.
Gloria's Latin Cuisine
If you find yourself in Northwest Austin, Gloria's is an easy choice for a delightful Mother's Day meal. Try items of their exclusive holiday menu like shrimp aguachile, Enchiladas a la Gloria and churrasco tipico, a 10 ounce sirloin accompanied by Spanish rice, black bean soup, fried plantain and chimichurri sauce. 
Reserve your table in advance online.
Laurel Restaurant
The decadent brunch at Hotel Viata's Laurel Restaurant is sure to satisfy the mother in your life. Fill up your plate at the brunch buffet featuring scrumptious favorites like frittata and Belgian waffles, or stop by the carving station and raw seafood bar, or find delight in the delicious dessert treats. Top off mom's celebratory brunch by gifting her a special Spa Viata package for ultimate rest and relaxation.
Reserve your table online. 
Lick Honest Ice Creams
Surprise the special ladies in your life with a seasonal spring scoop from Lick. Flavors like lemon crisp, carrot cake or Lady Bird Lavender Crisp are sure to make mom's taste buds sing. Also available for pick up or delivery are Lick's Fundae Kits.
Find store locations or place an order online.
Meanwhile Brewing Co.
Meanwhile Brewing Co. is a fun and relaxed place to celebrate mom this Mother's Day. Stop in from 11 am to 4 pm on Sunday to peruse local vendor booths selling everything from home goods to vintage clothing to handmade ceramics. While you're there, grab a bite from one of the four food trucks onsite, sip on a Meanwhile brew and let the kids run wild around the spacious courtyard and playground.
Attendance is free with reservations.
Moonshine Grill
Treat mom to delicious American comfort foods this Mother's Day at Moonshine Grill. The menu includes festive dishes like maple glazed pork loin, prime rib, and brunch classics like chicken fried steak and challah French toast.
No reservations required.
The Peacock
Celebrate Mother's Day on a patio overlooking Shoal Creek at The Peacock inside the Austin Proper Hotel. Enjoy seasonally inspired dishes like Gulf Shrimp Saganaki with fresh tomato, feta and oregano. Or, if mom has a sweet tooth try the Challah French toast with bananas brulee, chantilly cream and hazelnut crumble. Whatever you choose you can't go wrong with these festive delights.
Reserve your table online.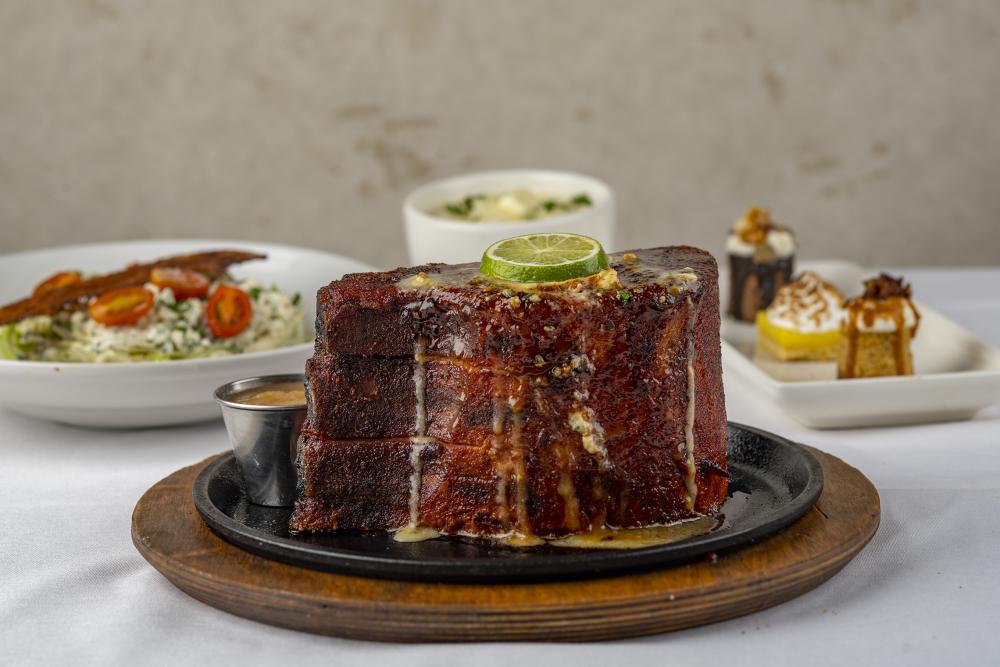 Perry's Steakhouse. Courtesy of Resplendent Agency.
Perry's Steakhouse
Take mom out for a special steak dinner at Perry's Steakhouse this Mother's Day. The Mother's Day menu includes filet mignon stuffed roast, 3-course pork chop Sunday supper, and specialty cocktails. Enjoy these decadent offerings at the Downtown or Domain Northside locations.
Reserve your table online. 
Revelry on the Boulevard
Looking for a relaxed Mother's Day meal? Head on over to Revelry for a laid-back atmosphere, dog-friendly patio and yummy brunch foods for the holiday. The special weekend menu includes crab cake benedict, smoked salmon avocado toast and a mixed greens salad with honey garlic ranch dressing. 
No reservations required.
Stella San Jac
Stella San Jac is hosting a classic breakfast brunch this Mother's Day with a special surprise in store for the guest of honor. Stella San Jac is treating all moms to a complimentary flower and cocktail with her meal.
Save your seat online.
TLC
For the mamas who aren't afraid to get their hands a little dirty, brunch at TLC is an experience to enjoy. Order a boil to share, or pick something tasting off their brunch menu. On Mother's Day, TLC will be giving out bouquets of flowers and half off bubbles to add some sparkle to deserving mothers' days. 
No reservation required.
Truluck's
Make it a Mother's Day to remember by treating mom to delicious seafood dishes at Truluck's. The menu includes the freshest seafood dishes and festive specialty cocktails like the Summer Romance made with vodka, Ramazotti roscato, cava, raspberries, fresh lime, almond syrup and mint.
Reserve your table online. 
Vixen's Wedding
Take mom for flavorful, Portuguese inspired dishes this Mother's Day at Vixen's Wedding at the base of ARRIVE Austin. Enjoy unique dishes like chai French toast, piri piri fried chicken and half-off classic mimosa kits in honor of mom.
Book your table online. 
William Chris Vineyards
Looking to pull out all the stops for mom this holiday weekend? William Chris Vineyards will be hosting a Mother's Day brunch that is sure to please. Tickets are $75 per person and include brunch, two glasses of wine and access to all activities.
Book your experience in advance online.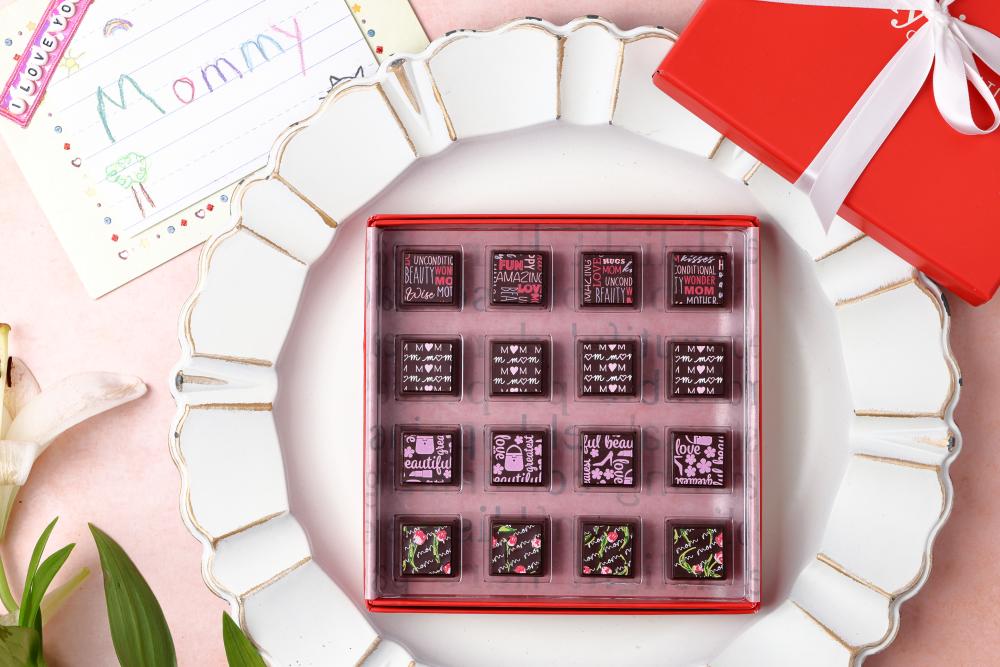 Courtesy of Delysia Chocolatier.
Where to Buy Gifts for Mom
Austin Motel
The carefully curated boutique at this classic Austin spot is the perfect place to find a one of a kind Mother's Day gift. The fun "Mama" blanket collaborations from Calhoun & Co. and bags from REALM Clutches feature messages of female empowerment for the strong mamas in your life. 
View and order from this curated shop online.
Blue Suede
Blue Suede is hosting a Mother's Day pop up shop on Saturday, May 7th from 11 am to 3 pm that you cannot miss! This pop up event is co hosted with LINK X LOU, a jewelry company that specializes in providing permanent, welded jewelry, custom-sized to fit your wrist or neck. Get linked up with your Mother to make this day extra memorable. While you're there try on a few of Blue Suede's collection of shoes and grab some wine and cheese provided by Antonelli's Cheese Shop.
Carpenter Hotel
Find that special gift for mom this year at the Carpenter Hotel's expertly curated gift shop. Business owner and local artisan Jung Kwak's ceramic mugs are available for the mom that loves her hot drinks sipped from a hand-crafted cup.
Shop the mug online.
Cookie Rich
You have to get your hands on Cookie Rich's limited time gold dusted cinnamon rolls. Available from Thursday to Sunday of Mother's Day weekend, these delectable cinnamon rolls are sure to make any mom feel loved. Each pack comes with four rolls—two classic cinnamon rolls and two chocolate-filled cinnamon rolls—each baked to gooey perfection and topped with edible gold dust. 
Order online.
Delysia Chocolatier
For the mom with a sweet tooth, Delysia offers a selection of tastings and gift boxes. Anyone would be delighted to receive the picture perfect Mother's Day Collection Chocolate Truffles.
Order online.
The Flower Peddler Truck
Take mom for a shopping spree at The Domain and surprise her with a stop at The Flower Peddler Truck for a complimentary rose or custom bouquet with their fresh flowers. 
Learn more about the truck's location and holiday hours here.
Hotel Magdalena
Pamper mom in the way she deserves this Mother's Day with specially picked gifts from Hotel Magdalena. This year, Hotel Magdalena features a sleep-set collaboration with Austin artist Mercedez Rex, to include a beautifully designed silk sleep mask and pillow, perfect for rest and relaxation from doing it all.
Shop all gifts online.
Hiatus Spa + Retreat
Pamper mom with a myriad of spa packages and individual services available at Hiatus Spa. The specials include everything from rejuvenating facials and mani/pedi packages to gift sets to for mom to relax at home.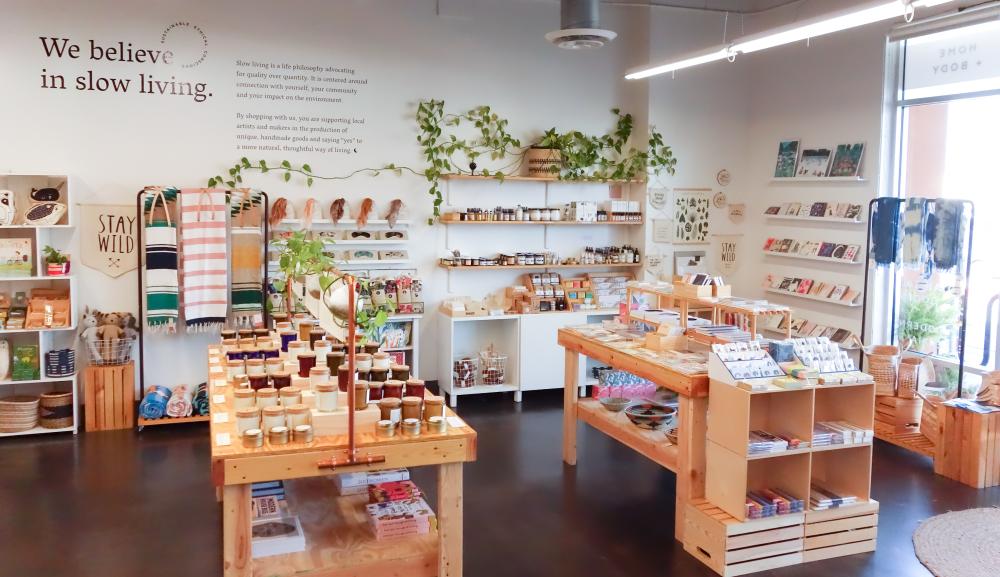 Courtesy of Slow North.
Hotel Saint Cecilia
For the fashionable mother in your life, get the most versatile gift this year from Hotel Saint Cecilia. A thoughtfully designed handbag from Austin's own 7am Goods is perfect for carrying all travel day essentials or a night out on the town.
Shop the bag online.
JW Marriott Spa
For the mom in your life who is in need of a break from the stress of daily life, gift her ultimate rest and relaxation package from the Spa at JW Marriott. With packages like Rose Body Treatments and special Mother's Day massages and facials, mom is sure to feel the love this year. 
Letterpress PLAY
Send mom a handmade, sustainable and one-of-a-kind gift from Letterpress PLAY. Letterpress PLAY makes gifting simple with a Mother's Day favorites curated gift list on their site. Choose from special items like the Love You Mom letterpress card, crafting sets, or enamel pins. Free USPS First Class shipping in the US on orders of $100 or more. You can also visit their brick and mortar shop on South Congress, open Monday through Saturday.
The Little Posey
Give a gift that keeps on giving from The Little Posey. Choose between floral arrangement or succulent subscriptions on a weekly, monthly, or quarterly basis. They rotate flowers on a daily basis so each arrangement delivery will be just as unique as the last.
Shop subscriptions or one-time deliveries online.
Slow North
Gift mom natural botanical products this holiday. Slow North has a variety of home, paper, and beauty + wellness goods that will be sure to have mom treating herself this Mother's Day. Their signature candles come in a wide array of scents and sizes, and are a great way to tell the special lady in your life that she deserves some rest and relaxation.
Shop gifts online or visit their shop in North Austin.
Viva Day Spa
Viva Day Spa is offering specially curated Mother's Day packages to give your mother the most relaxing holiday. Each rejuvenating package includes multiple services to make the special woman in your life feel pampered and refreshed.
Purchase your package or treatment online.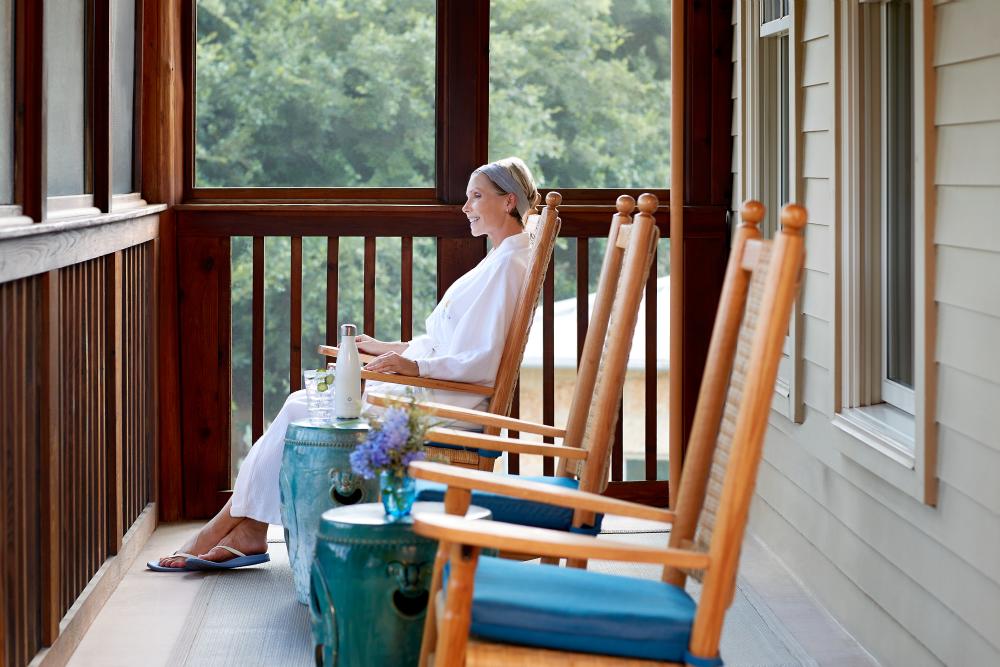 Courtesy of Lake Austin Spa Resort
Mother's Day Weekend Getaways
Looking to gift mom a luxurious weekend getaway for Mother's Day? It's not too late, and Austin is home to several world-class resorts and spas that offer something for everybody. For the guest who likes to try new things and stay active, check out Camp Lucy, a resort offering countless unique activities, or Omni Barton Creek Resort & Spa featuring four stunning championship golf courses. If pampering is more mom's style check out Miraval Austin or Lake Austin Spa Resort. Mom will love the luxurious spa services and endless opportunities to rest and renew her body and mind. Whatever you choose mom will be sure to love relaxing and renewing her mind and body at one of the spectacular resorts Austin has to offer. Learn more.
Looking for more inspiration while planning your Mother's Day weekend in Austin? Check out our events calendar to see what else is happening while you're in town.