Even if your schedule is packed with SXSW activations and events, it's important to take time to experience the city. We've listed a few of our favorite things to do in Austin during SXSW below. Check each one off your list so you can brag about your awesome trip to friends back home.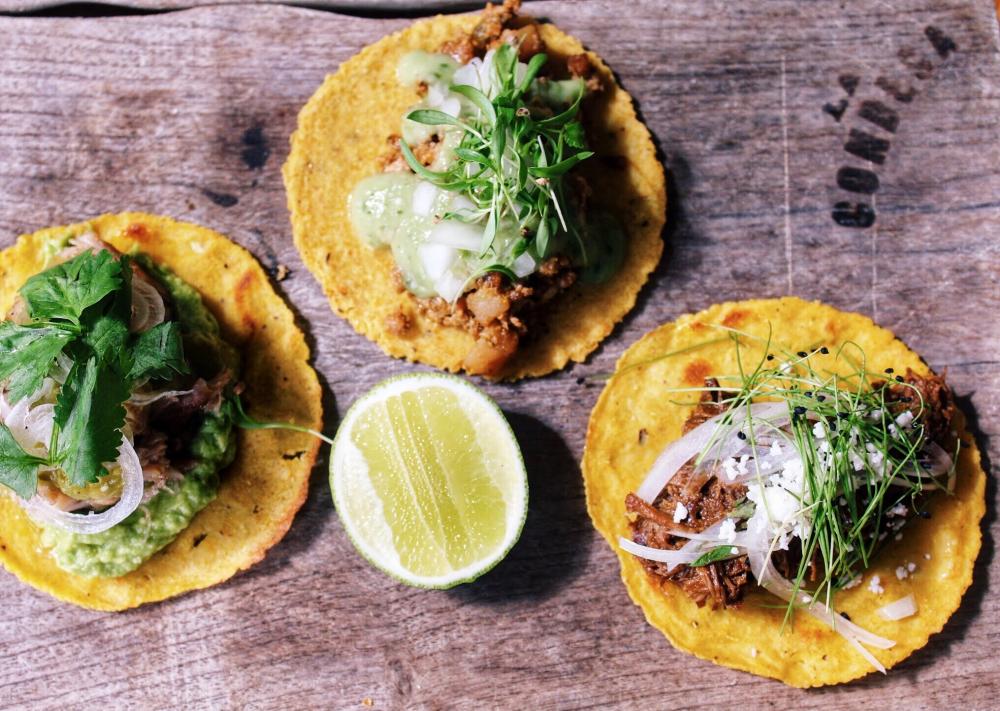 La Condesa. Credit Sarah Karney.
1. EXPERIENCE THE LOCAL FLAVOR
You shouldn't visit Austin without trying what we're most known for - barbecue and Tex-Mex. You may not have time to stand in line at Franklin, but Cooper's, Lamberts and Iron Works are perfectly situated downtown. Don't forget to order queso and margaritas while you're out and about. You can find low-key spots like Polvos and Veracruz All-Natural or upscale eats like La Condesa and ATX Cocina, all within walking distance of SXSW festivities.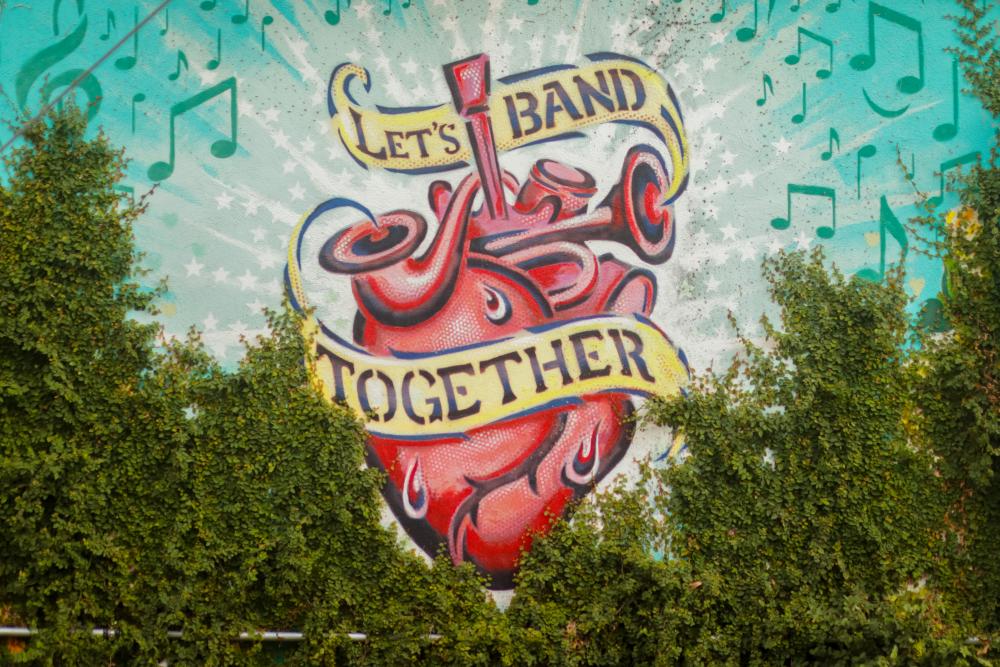 Let's Band Together Mural by Frederico Archuleta. Credit Visit Austin.
2. CAPTURE OUR ICONIC STREET ART
There are many photo-friendly murals and public art pieces in Austin. Check out this list of some of our favorite spots and make time to explore. Then, share your pics with us using #TrueAustin!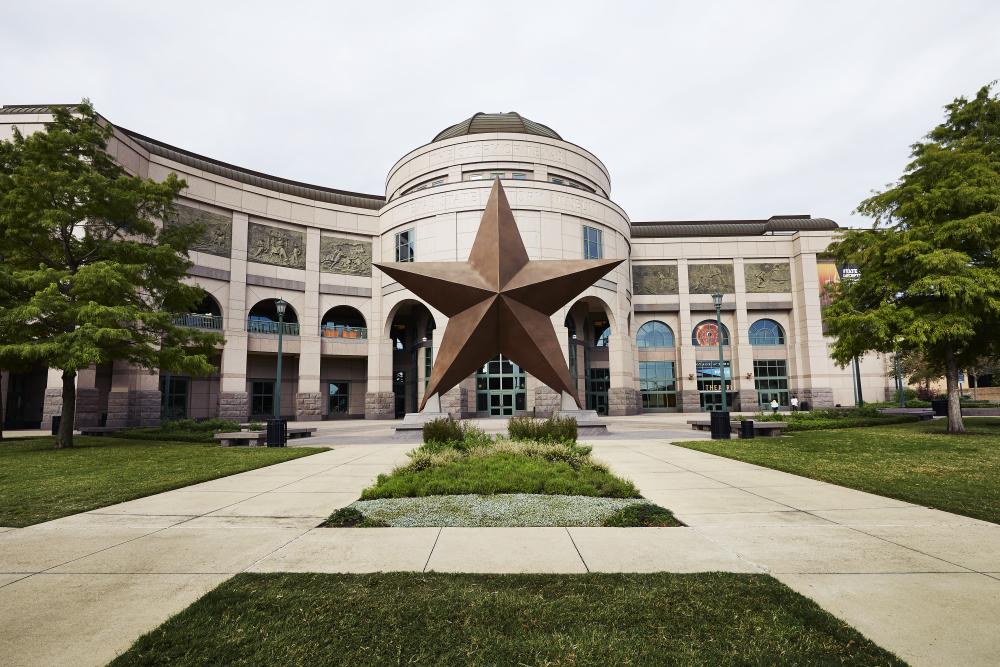 Courtesy of the Bullock Texas State History Museum.
3. DISCOVER THE HERITAGE OF THE LONE STAR STATE
Texas has a rich and fascinating back story. Why not take a quick walk up Congress Avenue to check out the Texas State Capitol (which offers free tours) or the Bullock Texas State History Museum? Take a quick trip to Austin's East side and witness Austin's strong cultural history.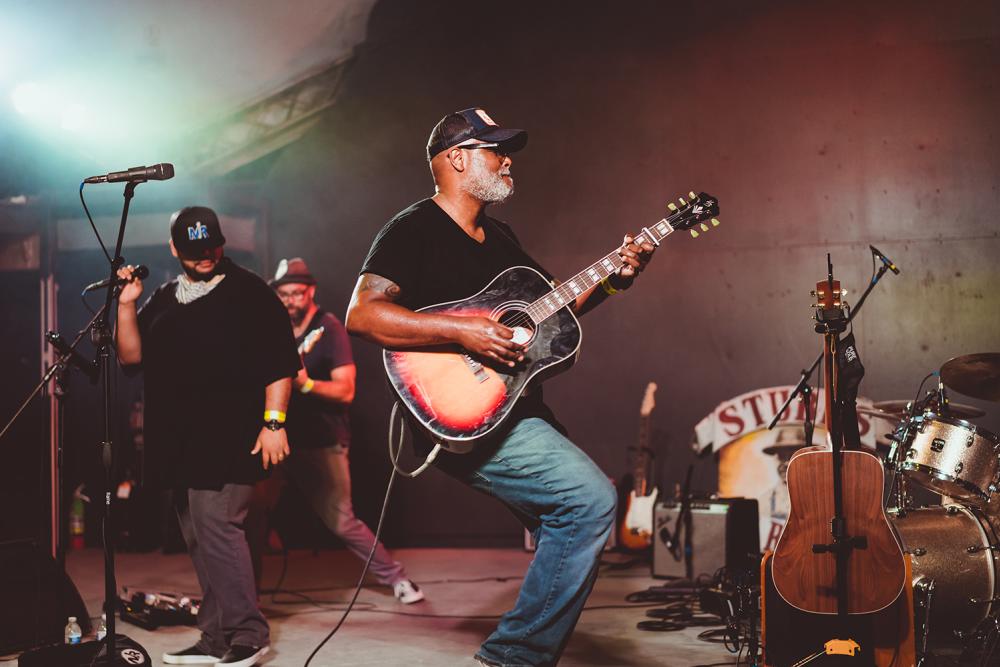 Ray Prim at Stubb's. Credit Ismael Quintanilla III.
4. LISTEN TO LIVE MUSIC
Here for SXSW Interactive or Film and want to experience what makes us the Live Music Capital of the World®? There will be many performances during the SXSW parties, but we recommend visiting one of Austin's iconic music venues. Favorites include the Continental Club, Elephant Room, Stubb's Bar-B-Q and the White Horse.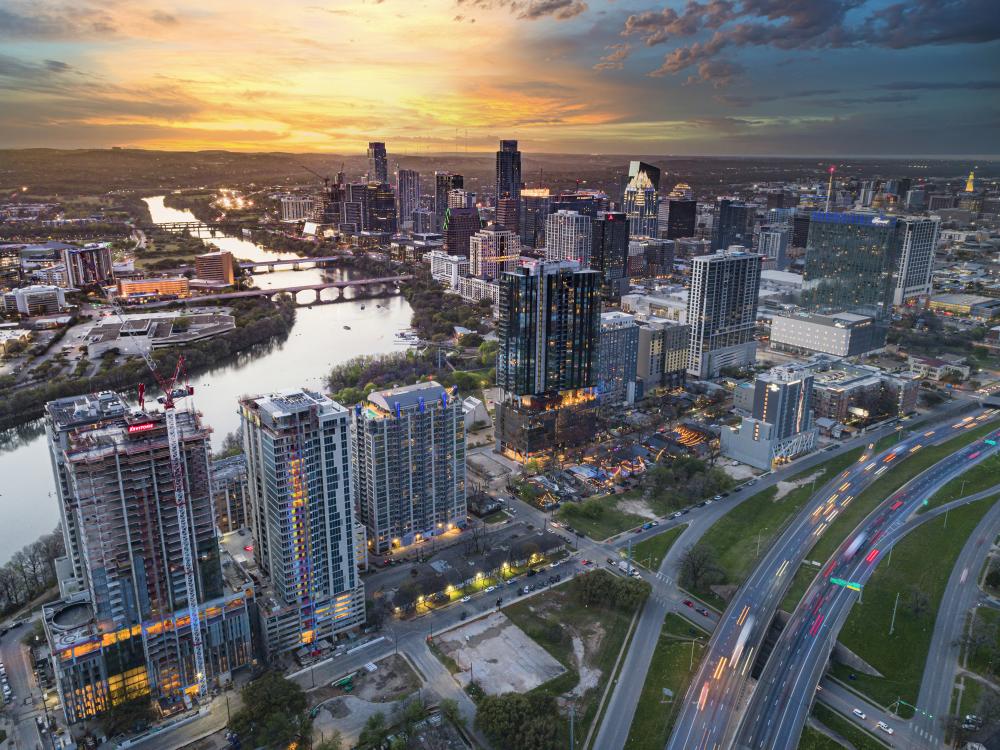 Downtown Austin Skyline at sunset. Credit Gino Barasa.
5. EXPLORE THE CITY
Only have a couple hours and want to see the most you can in a short amount of time? Our local tour companies love to put their own special twists on getting-to-know-Austin adventures. Whether you want to view downtown or the Texas Hill Country, on foot or on a mini-motorcycle, we've got a large range of tours to give you an in depth look at Austin's cultural history, humble beginnings, and eclectic quirks.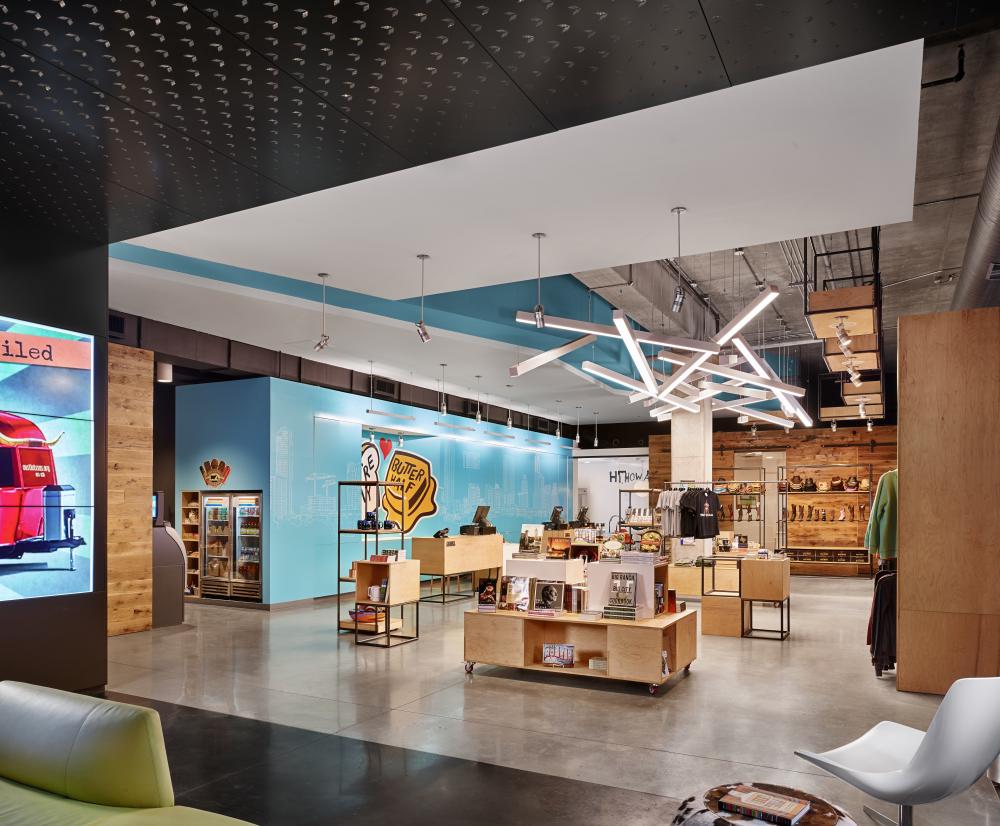 Austin Visitor Center. Courtesy of Visit Austin.
6. TREAT YOURSELF
Head to the 2nd Street District or South Congress Avenue for your shopping fix. Looking for Texas and Austin souvenirs? Our Visitor Center and Gift Shop (right behind the Convention Center at Fourth and Red River Streets) has fun merch for everyone back home.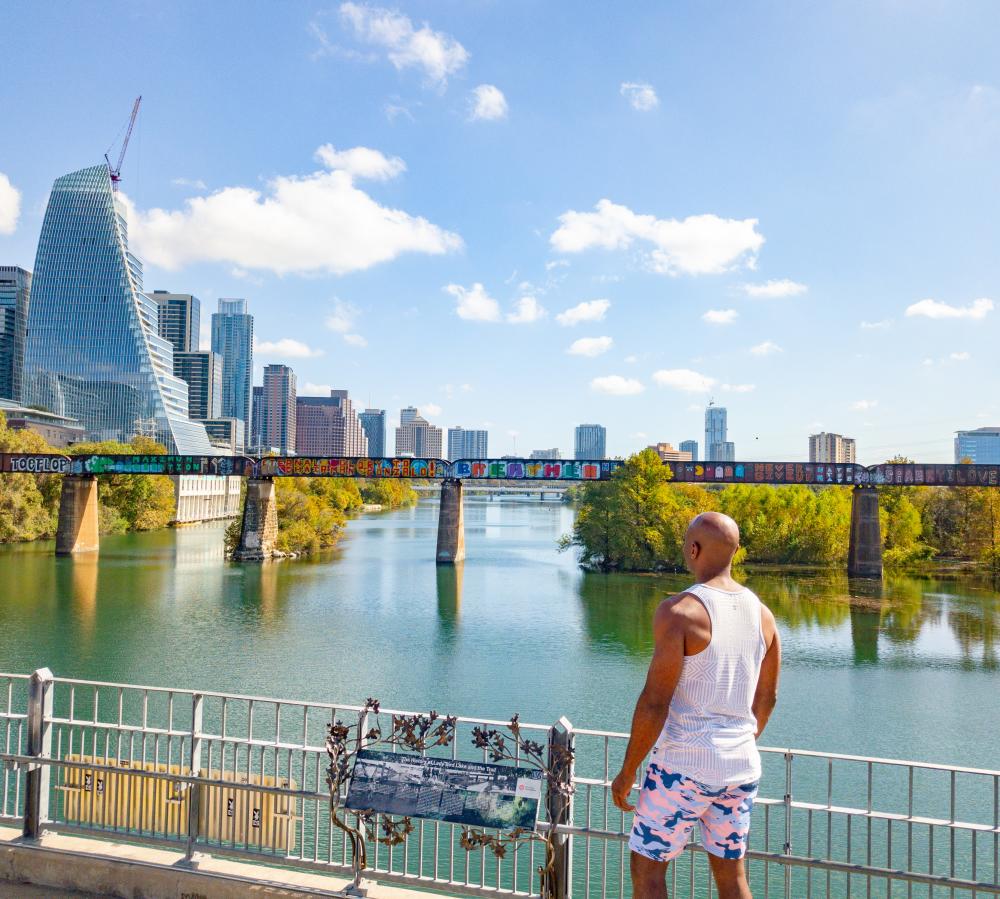 Hike & Bike Trail. Credit Nathan Fluellen.
7. RESET
Change up your morning routine and go for a walk or jog around the Lady Bird Lake Hike & Bike Trail. The trail is located just across Cesar Chavez from the Convention Center and downtown hotels and it's a great way to experience Austin's outdoors. Insider tip: Grab a morning coffee or evening glass of wine at Alta's, located on the trail and overlooking the water.
Need more recommendations? Ask us through our @VisitAustinTX Twitter or Instagram accounts.