Thanks to Austin's temperate weather, you'll find plenty to do in Austin during the winter both indoors and out. But, if you happen to visit on a really cold day, here are a few family-friendly things to do and activities to try.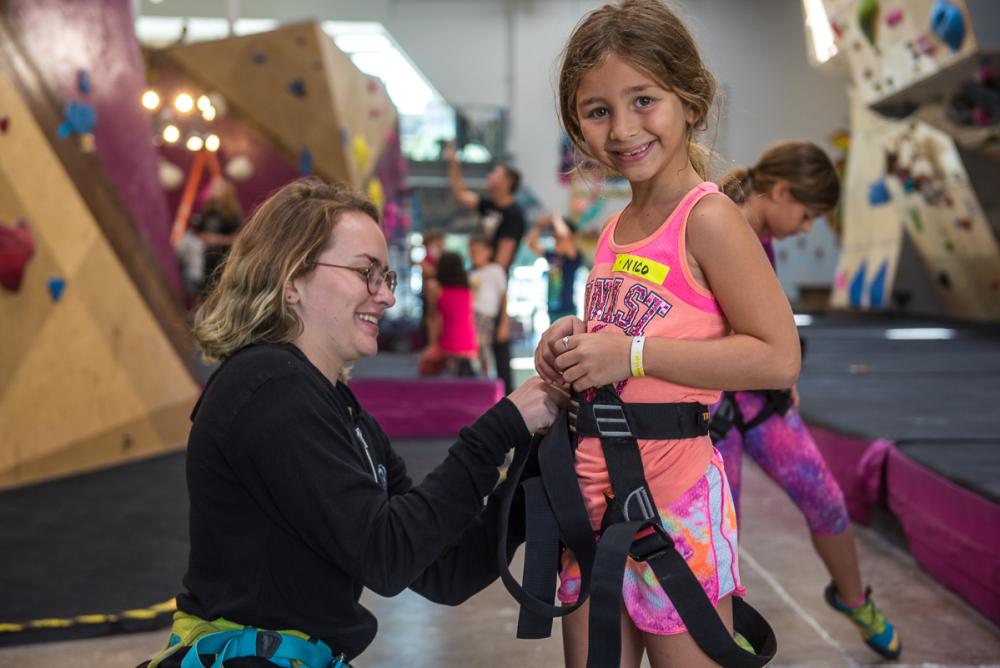 Crux Climbing Center. Credit Merrick Ales.
1. Visit an Indoor Climbing or Bouldering Gym.
Get a serious workout at the Austin Bouldering Project, the world's largest bouldering gym. There is no minimum age for kids who want to give bouldering a try. If they can walk, they can hop on a wall and scamper up! The floor is padded to protect climbers who take a tumble. For a more traditional rock climbing experience, check out Crux Climbing Center or Austin Rock Gym.
2. Go Ice Skating at Whole Foods.
In December and January, visit the Whole Foods flagship store for Ice Skating on the Plaza. Afterwards, stop in to the store to do some shopping for your foodie friends and family, or enjoy a glass of wine (or cocoa!) from the bar and food court.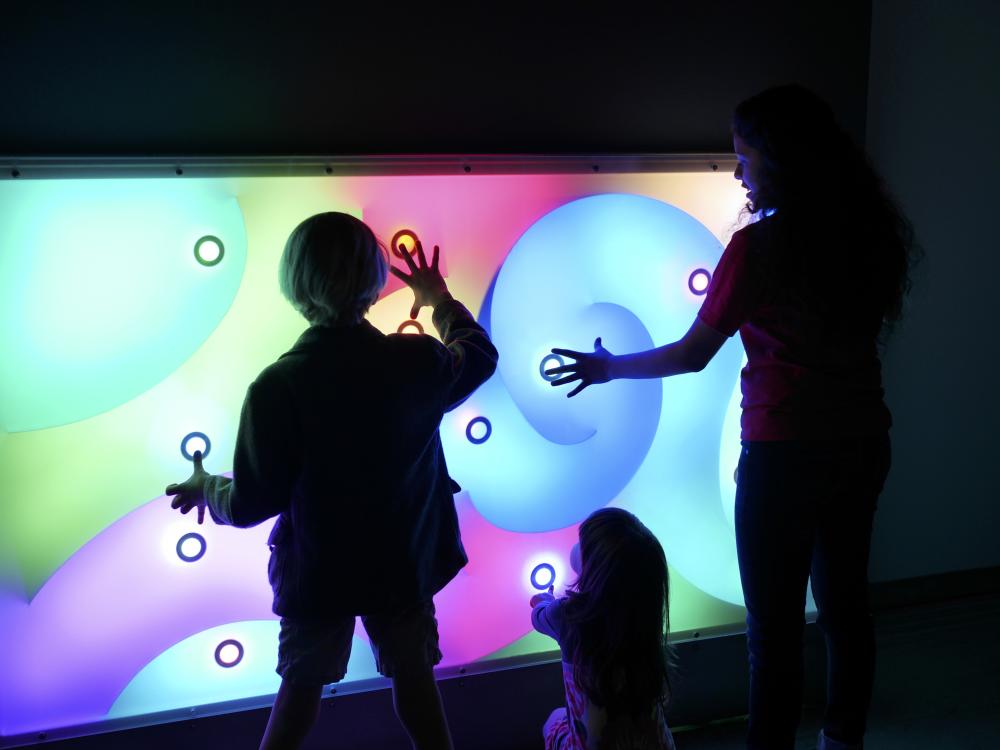 Thinkery Light Lab. Credit Kirk Tuck.
3. Learn and Play at Thinkery.
Located in East Austin's Mueller community, the 40,000 square foot Thinkery is equal parts science and technology center and children's museum. Focusing on STEAM learning – science, technology, engineering, art and math – the unique museum offers eight interactive exhibit galleries, each hosting a variety of engaging activities. A veritable wonderland of hands-on exploration, the two-story red building beckons builders, makers and artists of all ages to come and learn through play.
4. Shop SoCo.
Families love visiting South Congress Avenue so bundle up the whole family and head to the colorful strip of restaurants, shops and murals for the afternoon. Some kid favorites include Big Top Candy Shop,  Hey Cupcake, Home Slice and Torchy's Tacos.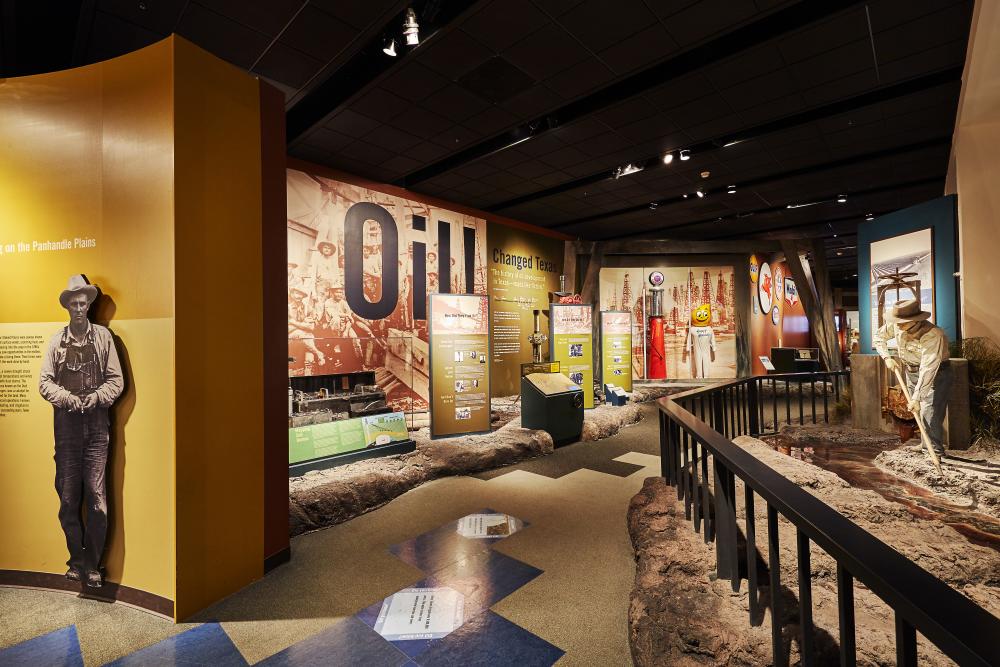 Courtesy of the Bullock Museum.
5. Learn about Texas History.
Immerse your family in Texas history and take the kids to the Texas State Capitol (which offers free tours) and the Bullock Texas State History Museum (located just one block north of the Capitol). The Bullock contains three floors of interactive exhibits, the Texas Spirit Theater, an IMAX Theatre and a Café.
6. Play All Day.
Pinballz boasts the largest selection of arcade games in Texas, with more than 150 pinball machines spread out across three locations. Parents can grab a beer and introduce their kids to pins, or indulge in all sorts of arcade games, both new and classic. The newest location in North Austin offers a full restaurant and bar, while the Original Pinballz Arcade is B.Y.O.B.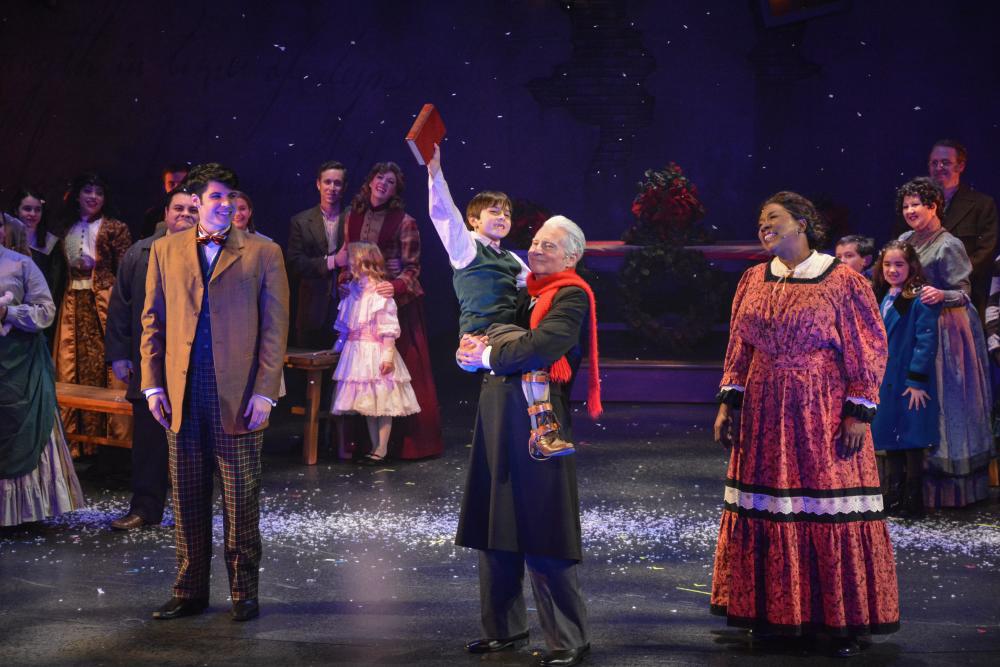 Courtesy of ZACH Theatre, credit Kirk Tuck.
7. See a Show.
Experience a performance at ZACH with your family. ZACH Theatre is the longest continuously running theatre company in the state of Texas, and one of the ten oldest in the country. Check their website for the family friendly programming on their season calendar.  Head to the Hideout Theatre on Sundays for Hideout Kids where an improv troupe acts out a new and unique story based on the suggestions of the kids in the audience.
8. Catch a Family Friendly Film.
Founded right here in Austin, Alamo Drafthouse offers a fine movie viewing experience, complete with the opportunity to order meals, snacks and drinks right from your seat. There's even a kid's menu. If you plan to visit with small children, be sure to visit the Alamo for All schedule to see which screenings they are allowed to attend.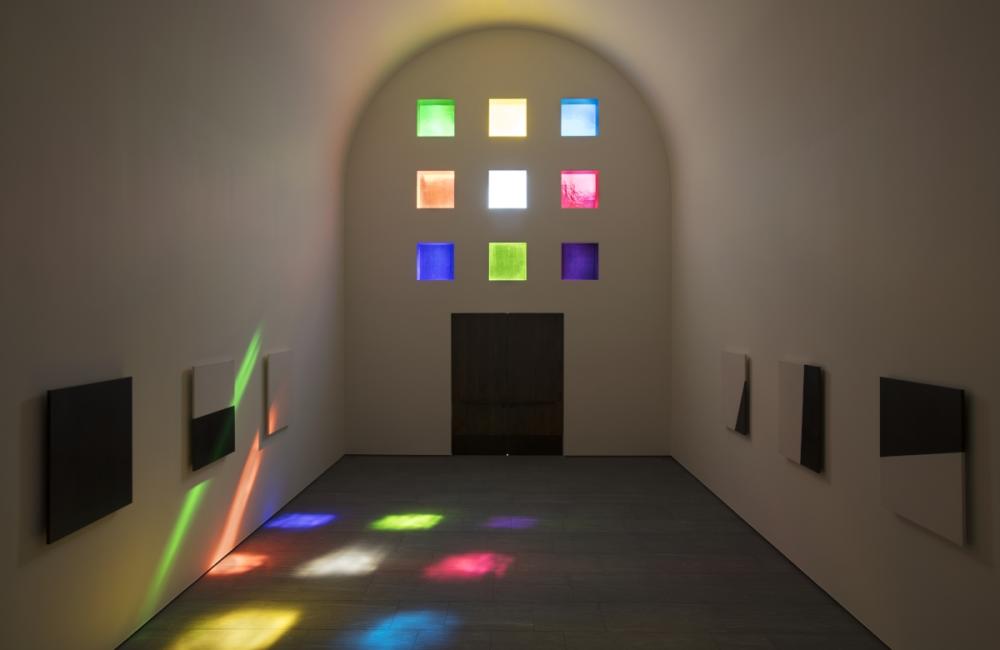 Ellsworth Kelly's Austin. Courtesy of the Blanton Museum.
9. Explore a Museum.
Austin is home to an impressive collection of museums, including the Blanton Museum of Art (featuring the permanent exhibition Ellsworth Kelly: Austin, a stone building with brilliant colored glass windows and a wood totem sculpture), the Texas Memorial Museum (with exhibits of paleontology, geology and biodiversity) and the LBJ Presidential Library (featuring inspiring exhibits on President Lyndon Baines Johnson and his beloved wife, Lady Bird Johnson).
10. Fun in a Wind Tunnel.
iFly is not unique to Austin, but it sure does make for a memorable outing! Flyers from ages three to 103 are invited to float on a column of air inside a wind tunnel. If you're unsure about indoor skydiving, stop by to watch flyers in action first. It's free to sit in the observation area, and you might luck out and see professionals doing flips and tricks! Then, head next door for a burger from Phil's Icehouse, followed by a treat from local favorite, Amy's Ice Creams.
Looking for more kid-friendly fun? Check out our 3-day ultimate family itinerary and start exploring!
Contributed by Katie Cook.