Austin is an epicenter of creativity. And there's no better way to plug into that inspiring energy than with a visit to some of the city's top art museums, galleries, performing arts spaces and annual art events. Check out this roundup of Austin art and culture hubs you can't miss.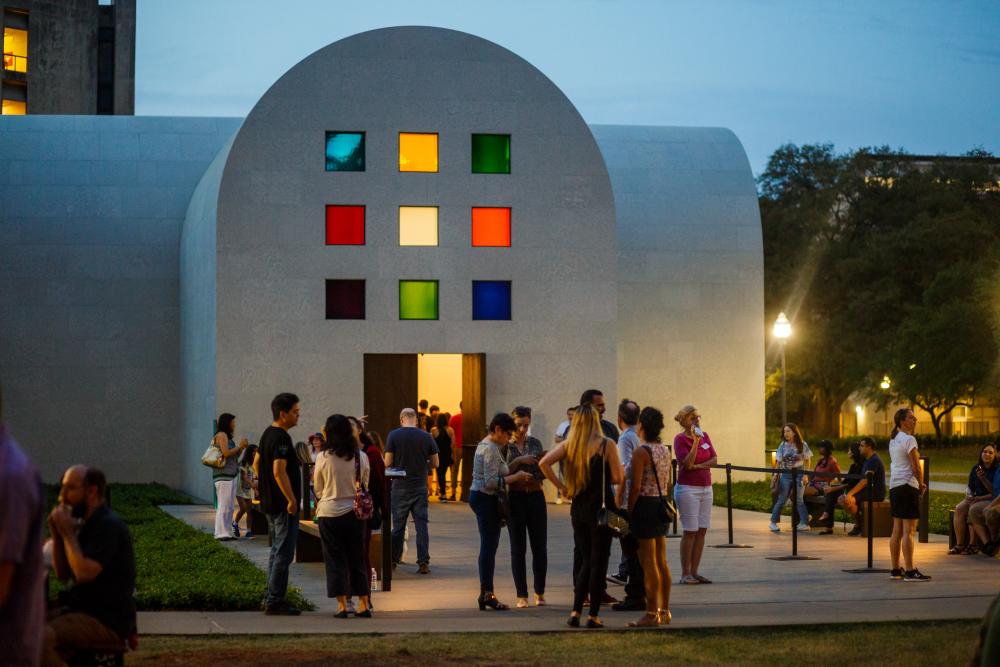 Ellsworth Kelly's "Austin." Courtesy of Blanton Museum of Art, The University of Texas at Austin.
ART MUSEUMS
The Blanton Museum of Art features works by Robert Rauschenberg and Thomas Hart Benton, along with permanent exhibition Ellsworth Kelly's "Austin", a 2,715-square-foot stone building with brilliant colored glass windows and a totemic wood sculpture.
View a stunning collection of modern art in a renovated historic building at The Contemporary Austin at the Jones Center. Admission includes same-day entry to The Contemporary Austin-Laguna Gloria, nestled on the Lake Austin waterfront. Formerly a private estate, the Mediterranean-style villa features rotating art exhibits and outdoor works in the Betty and Edward Marcus Sculpture Park.
Nestled in the shady hamlet of Hyde Park is the Elisabet Ney Museum, housed in what was once the German-born sculptress' home and studio. The museum displays the largest collection of Ney's work in the world, including portrait sculptures of notable 19th century Texans.
Also check out the Harry Ransom Center and the Visual Arts Center at the University of Texas at Austin; the Mexic-Arte Museum that presents Mexican and Latin American arts; Umlauf Sculpture Garden & Museum in Zilker Park; and the Emma S. Barrientos Mexican American Cultural Center.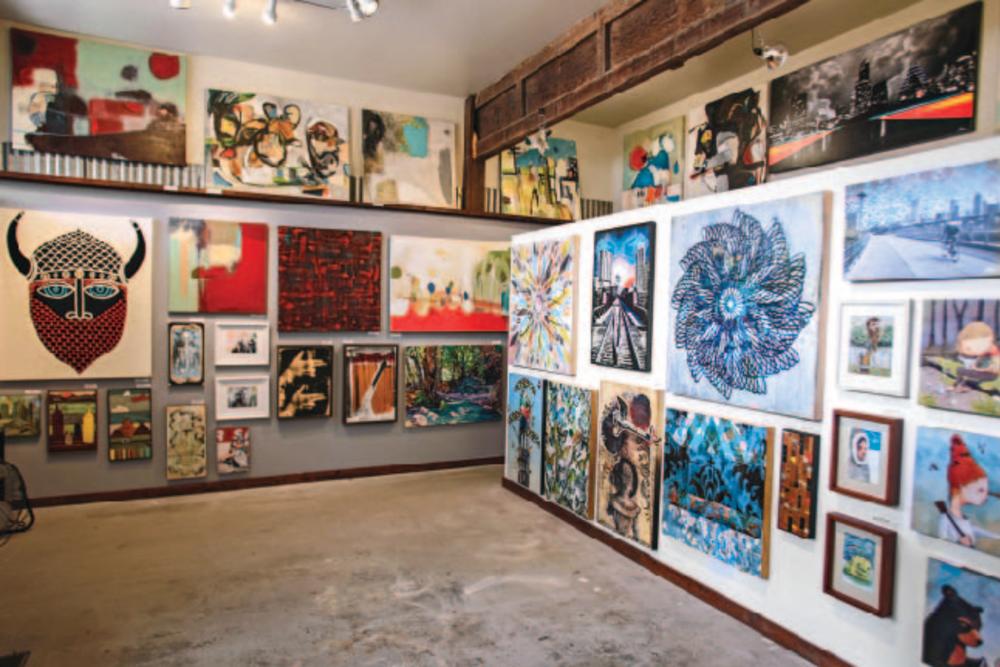 Courtesy Austin Art Garage.
GALLERIES
Canopy is a creative community located in a renovated East Austin warehouse. The space includes 45 artists' studios, a coffee shop and a beautiful gallery space for Big Medium, Austin's premier art organization.
Volcom Garden is a combination boutique, art gallery and live music venue with recording capabilities. This free creative hub welcomes local musicians, artists and creators with a passion for expression. Catch a gallery exhibit or live music show.
Yard Dog Art Gallery features unconventional works by artists from around the world, including folk and outsider pieces. While Mondo Gallery presents original artwork and limited-edition screen prints from international artists.
Be sure to explore the vibrant galleries that showcase local emerging artists, including Austin Art Garage, Women & Their Work and the Old Bakery & Emporium (located in an 1870s national landmark on Congress Avenue), which presents monthly juried art shows.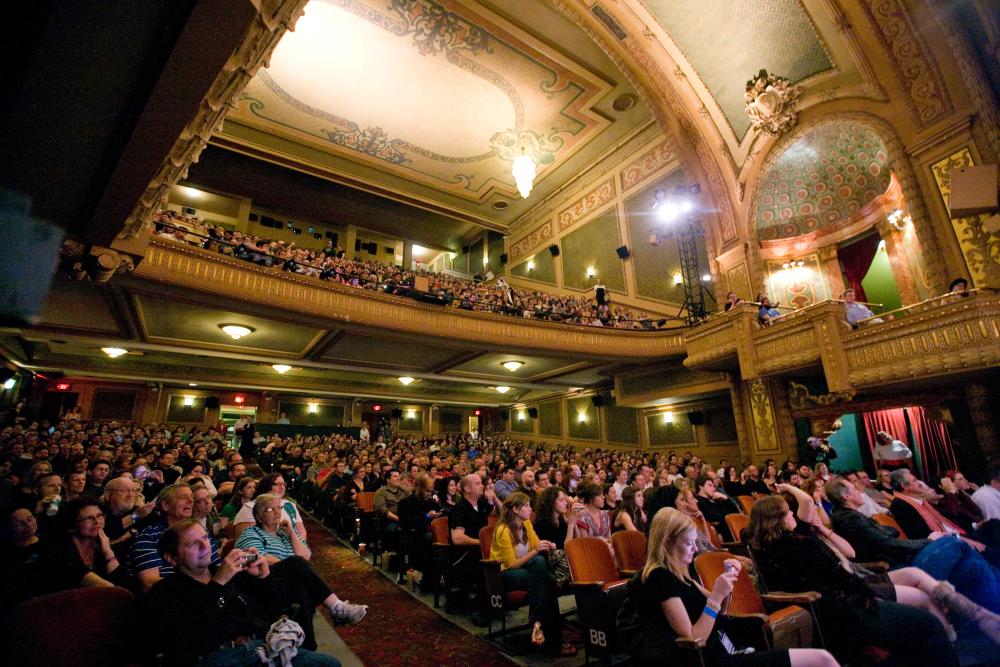 Courtesy of the Paramount Theatre.
PERFORMING ARTS SPACES
Opened in 2008, the state-of-the-art Long Center for the Performing Arts is one of Austin's leading performance venues. Shows include everything from opera to dance and family musicals. Free public tours are offered every Wednesday at noon.
Founded in 1932, the ZACH Theatre is the longest-running theater company in Texas, and is known for creating intimate theater experiences that ignite the imaginations of both adults and children. The ZACH includes three different stages, including a 130-seat theater-in-the-round.
The Paramount Theatre is a century-old performance venue and movie theater located in the heart of downtown Austin. Originally opened as a vaudeville house in 1915, today the eclectic entertainment ranges from music and comedy to a summer classic film series.
Amble over to Zilker Park, a 360-acre oasis of green that holds free performances at the Zilker Hillside Theater. The amphitheater hosts everything from dance to Shakespeare and classical music. The annual Zilker Summer Musical is presented Thursday through Sunday evenings in July and August.
Other performing arts spaces worth seeing include Dougherty Arts Center, Scottish Rite Theater (erected in 1871) and Texas Performing Arts' Bass Concert Hall at the University of Texas at Austin.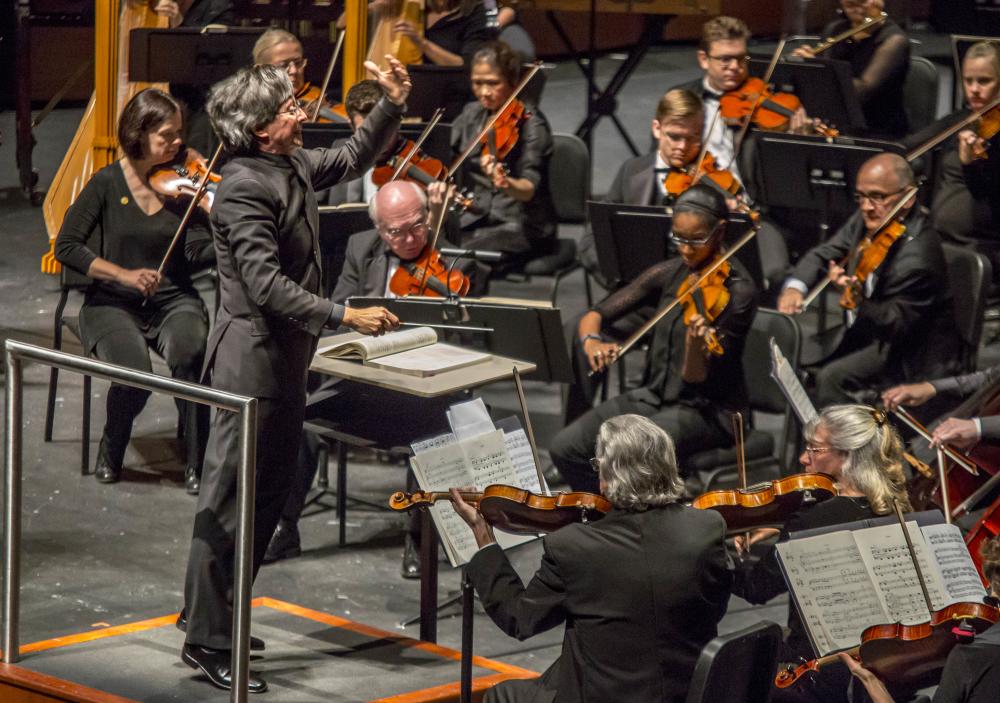 Austin Symphony Orchestra. Credit John Gutierrez.
PERFORMING ARTS GROUPS
The Austin Symphony Orchestra (Austin's oldest performing arts group, founded in 1911), Ballet Austin (the city's acclaimed professional ballet company) and Austin Opera (the city's first professional opera company) are all founding resident companies and performers at the Long Center.
The VORTEX is an artist-owned theater in East Austin presenting innovative performances of everything from musicals to ritual theater. The award-winning VORTEX is recognized internationally for its alternative performances and non-traditional casting.
Teatro Vivo is known for its thought-provoking productions that address critical social issues surrounding the Latino experience. The bilingual shows ensure that the theater is accessible to all.
Conspirare is a Grammy-winning choral ensemble known for its exceptional concert experiences and world-class recordings. The Conspirare Symphonic Choir and two Conspirare Youth Choirs complete the Conspirare family, all led by Craig Hella Johnson. Discover more local Austin performing arts groups.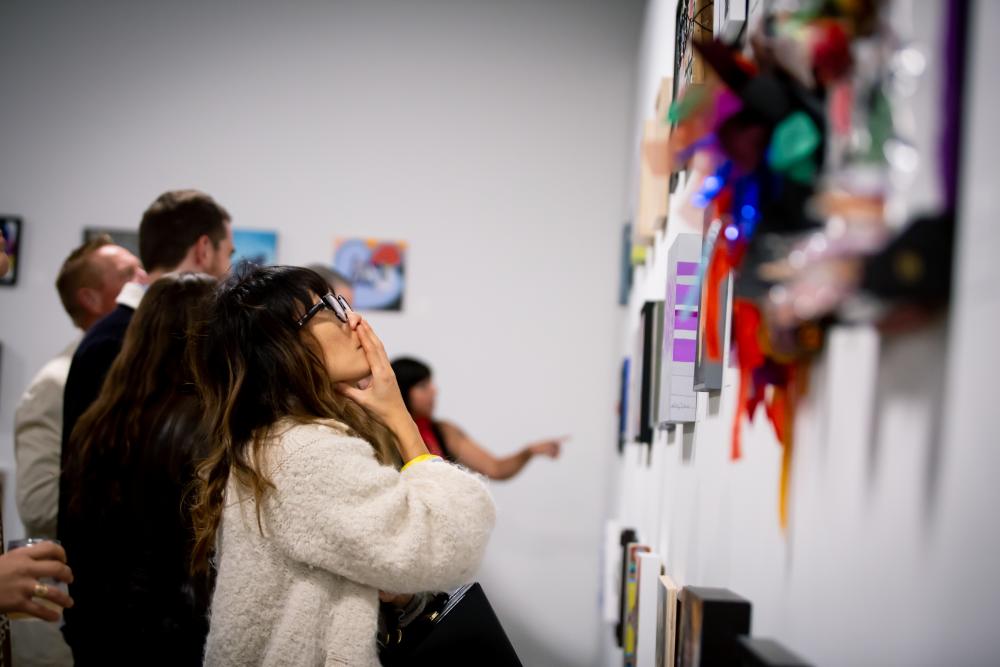 East Austin Studio Tour. Courtesy of Big Medium.
ANNUAL ART EVENTS
OUTsider Fest, held in February, is a queer international arts festival showcasing theater, music, video and film from a diverse mix of artists.
The Fusebox Festival, held in April, is a hybrid arts festival that champions adventurous works of art in theater, dance, film, music, literature and visual arts.
Art City Austin in April is the city's original fine arts festival and national juried art show, featuring local food trailers and interactive projects for kids.
During Big Medium's West Austin Studio Tour (May) and East Austin Studio Tour (November), meet artists and view their latest works right in their own workspaces and galleries.
The Pecan Street Festival, held in spring (May) and fall (September), is the oldest and largest art festival in Central Texas, featuring local musicians, artists and craftspeople who turn Sixth Street (historically called Pecan Street) into a lively family street fair.
ADDITIONAL RESOURCES
Looking for more information about Austin arts? Check out Art Alliance Austin, the African American Cultural & Heritage Facility, Texas Performing Arts, the Asian American Resource Center and Austin Creative Alliance.