During this time, the health and well-being of our local community and our visitors is vital. Travelers to Austin – and all destinations – should continue to observe the health recommendations of national, state and local public health officials, as they plan to travel, when they travel and when they are visiting any destination.
For the latest updates about the status of each featured location, please check each business's website. To learn more about local restrictions and closures, click here.
Experience the best of Austin, without putting a serious dent in your wallet, with our suggestions for 50 free and cheap things to do while you're here. Stretch your travel dollars with everything from affordable food truck eats and outdoor adventures to free museums and tours.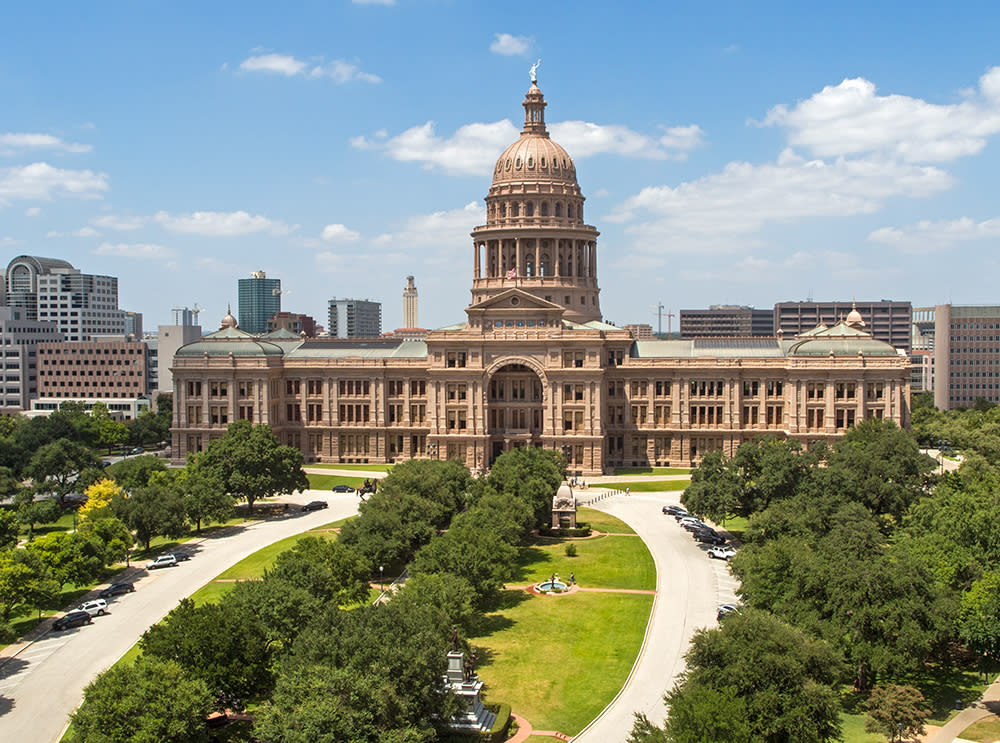 Texas State Capitol. Courtesy of the Texas State Preservation Board.
1. Go on a Historic Tour
Get out there and be a part of Austin's history. Take a free, self-guided historic walking tour from Preservation Austin and explore the stately Capitol building on Congress Avenue, iconic music venues, note-worthy African American sites and more.
2. Rent a Bike
Zip around town and do some sightseeing on your own with an bike rental from Mellow Johnny's Bike Shop. Bikes start at $30 for full day rentals and kids bikes are free of charge with the rental of adult bikes.
3. Visit Zilker Park
Stop and smell the roses at Zilker Park, a 360-acre oasis in the heart of the city that's home to the blooming Zilker Botanical Garden (advanced ticket purchase required) and Barton Springs Pool.
4. Take the Games Outside
Enjoy a round of disc golf in scenic settings like the Zilker Disc Golf Course in Zilker Park, the Roy G Guerrero Disc Golf Course in East Austin, the Mary Moore Disc Golf Course in far South Austin and others. 
5. Explore the Hill Country
Drive out to the Hill Country for spectacular hikes, state parks and picnic spots. Spend the day at picture perfect parks like Emma Long Metropolitan Park (reservations required), Reimers Ranch Park, Lockhart State Park (reservations required) and more.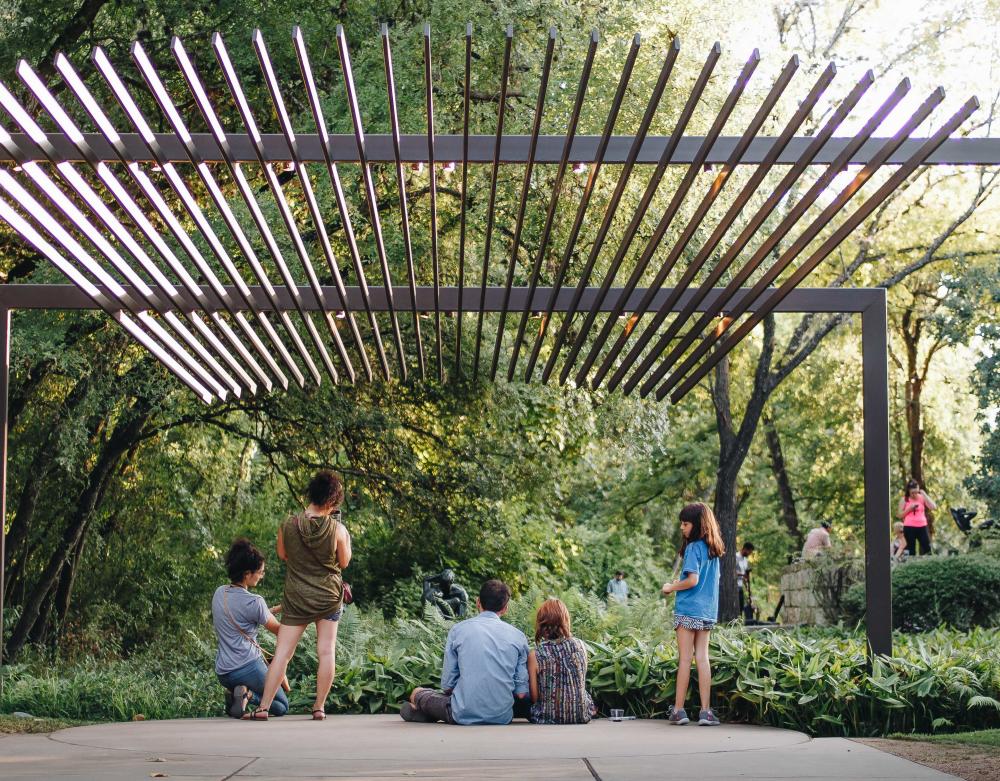 Courtesy of UMLAUF Sculpture Garden & Museum.
6. Experience A Summer Music Series
Pack your cooler, grab a picnic blanket and stake out your spot in your own back yard for the Virtual Saturday Night Concert Series, hosted by the Hill Country Galleria and ACL Radio. Saturday nights at 7 p.m. on acl-radio.com.
7. See the Cathedral of Junk
Explore the multilevel part-tree fort, part-modern sculpture Cathedral of Junk, a dense tangle of jungle-like foliage intertwined with an estimated 60 tons of unusual items and tchotchkes (call ahead for availability).
8. Visit the UMLAUF Sculpture Garden
Walk the leafy trails that lead to outdoor artworks by Charles Umlauf at the UMLAUF Sculpture Garden and Museum. Purchase your tickets in advance to confirm your spot.
9. Tour Austin City Limits Live
For the ultimate Austin music tour, visit Austin City Limits (ACL) Live at The Moody Theater and get a behind-the-scenes look at the place where America's longest-running television series is taped.
10. Bike the Hike and Bike Trail
Rent a bicycle from Barton Springs Bike Rental and bike the 10-mile Ann and Roy Butler Hike-and-Bike Trail that skirts the glittering waters of Lady Bird Lake. Insider tip: snap a selfie with the statue of Austin music legend Stevie Ray Vaughan stationed along the route.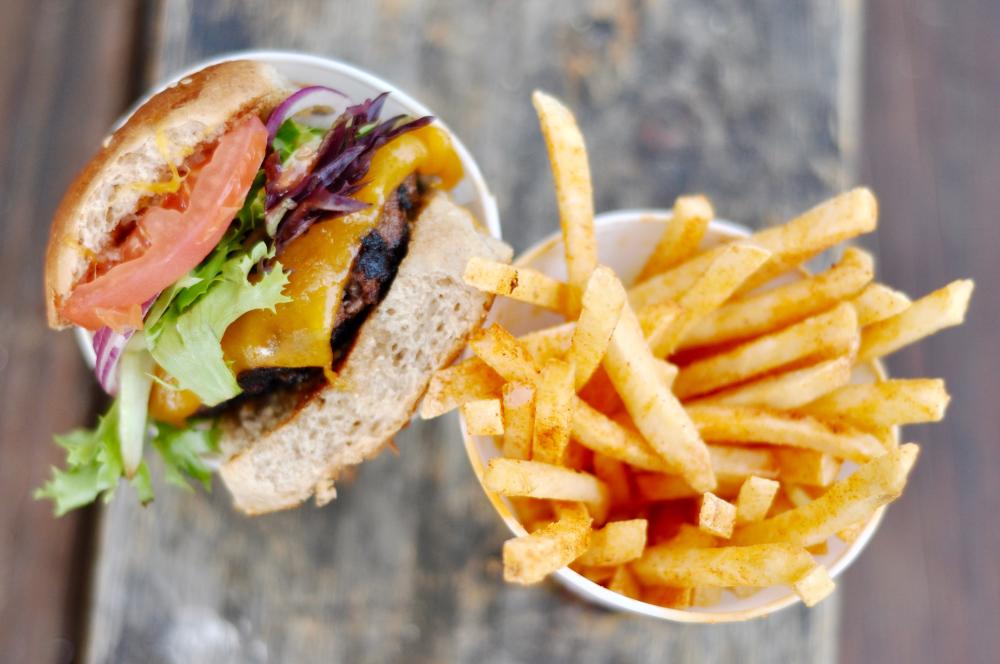 Courtesy of the Mighty Cone.
11. Try Food Trucks at The Picnic
A food truck stop is a must. Post up at The Picnic, offering plenty of picnic tables and a variety of food trucks, including Hey Cupcake! and The Mighty Cone. Takeout and dine-in options are available, with spaced outdoor seating.
12. Hike Mount Bonnell
Take a hike up the stone steps to Mount Bonnell and get a panoramic view of the Austin area. This Lake Austin landmark has been a popular tourist destination since the 1850s.
13. Explore the Greenbelt
Hike or bike along the Barton Creek Greenbelt to reach Gus Fruh, a swimming hole known for its famed Urban Assault limestone rock wall that's a favorite of climbers. Explore further to discover the hidden Twin Falls and Sculpture Falls areas.
14. Discover the Tejano Walking Trail
Take off on the Tejano Walking Trail, a self-guided tour of more than 20 culturally significant Hispanic sites in the East Cesar Chavez and Holly neighborhoods.
15. See the Neill-Cochran House Museum
Visit the Neill-Cochran House Museum, one of few Antebellum buildings open to the public in Austin. The museum showcases the city's cultural, economic and architectural transformation from 1855 to present day.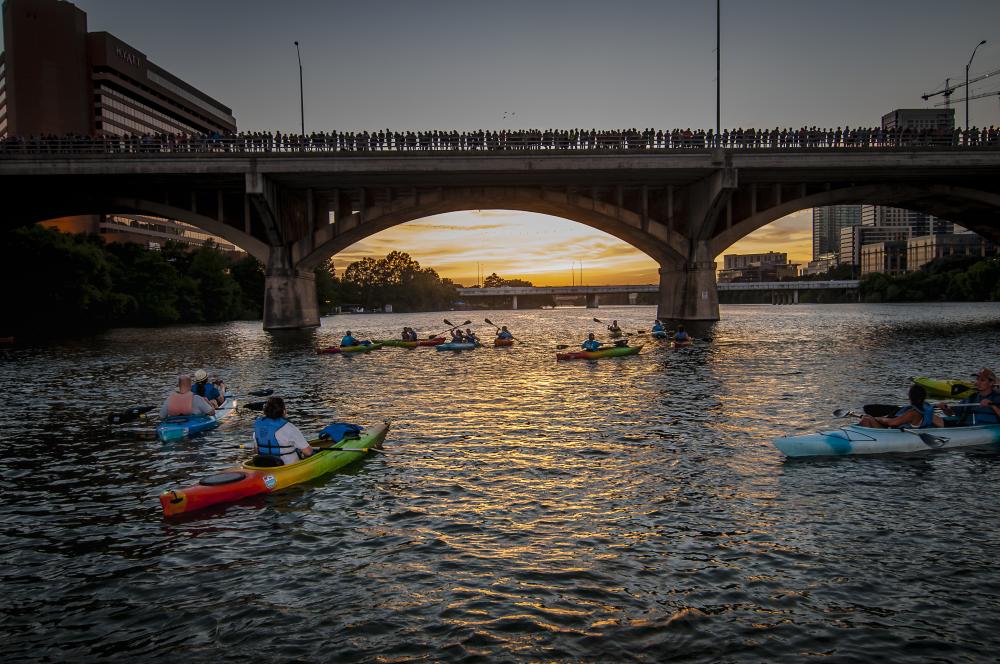 Bat Watching from Rowing Dock Kayaks. Credit Jeff Campbell.
16. See Austin's Famous Bats
Line up on the Congress Avenue Bridge to witness a staggering 1.5 million Mexican free-tailed bats fly into the sky from beneath the bridge nightly from spring through fall.
17. Watch a Movie at the Drive-in
Motor over to the Blue Starlite Mini Urban Drive-In to catch an indie film or cult classic at Austin's only drive-in movie theater. This mini version of a traditional auto cinema typically features two films per night.
18. Go Dancing at the Broken Spoke
Do some two-stepping at Broken Spoke, an old-fashioned honky-tonk known for its chicken-fried steak and free dinner show with live bands Tuesday-Saturday from 6-8 p.m.
19. Swim in a Spring-fed Pool
Take a dip in one of Austin's most popular spring-fed swimming holes, located in the heart of the city. Barton Springs Pool in Zilker Park maintains a refreshing temperature of 68 degrees year round, and has plenty of grassy areas for people watching (advance reservations are required).
20. Take the Kids to Mueller Lake Park
Grab a healthy snack and listen to live music at the Texas Farmers Market on Sunday mornings, then explore Mueller Lake Park. The park is complete with a food truck park, paved walking trails, a large playground that kids just can't resist.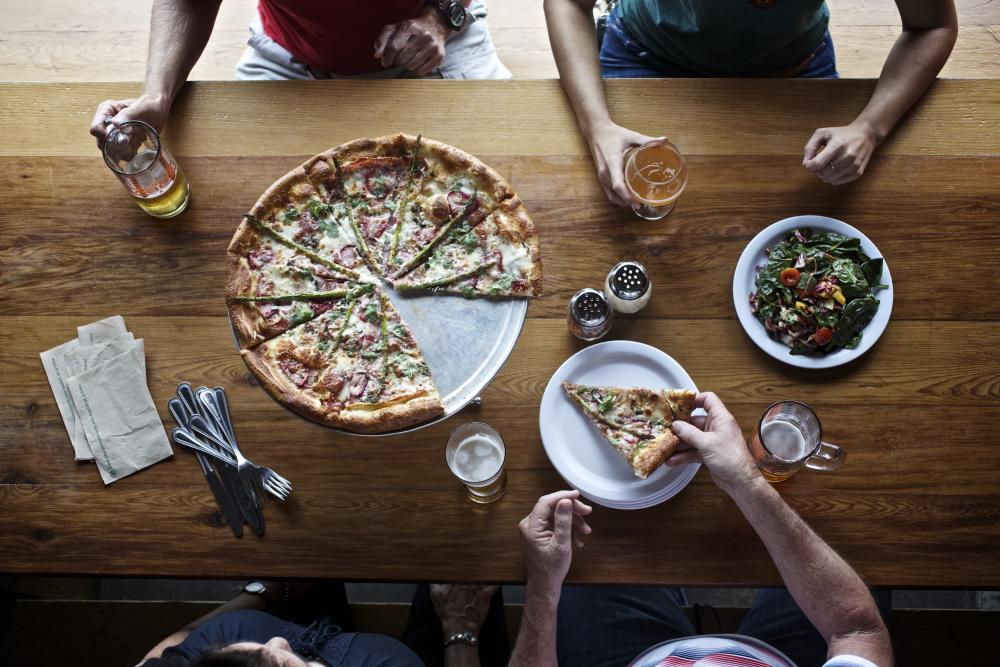 ABGB. Credit Jody Horton.
21. Enjoy a Pint on a Patio
Enjoy a craft beer and hand-made pizza on the spacious patio at the ABGB. Be sure to book your spot in advance, online or by phone. Last Stand Brewing's outdoor beer garden is open for you to enjoy more than 10 house-brewed beers on tap.
22. Shop South Congress
Take a shopping stroll along South Congress, known for its funky stores and chic boutiques. Check out the kicks at Allens Boots, affordable jewelry by local artists at Parts & Labour, and beautiful gifts from around the world at Tesoros Trading Company.
23. Catch a Flick at Deep Eddy
The huge Deep Eddy Pool is the state's oldest pool (advance reservations required). Sunbathe on the grassy hill overlooking Lady Bird Lake in scenic west Austin, then wing by neighboring Pool Burger for burgers and tiki drinks after your swim
24. Explore the Whole Foods Flagship
Be sure to stop at the original flagship Whole Foods Market, where you'll find four restaurants, a beer and wine bar, a food truck, and live rooftop tunes and events.
25. Happy Hour at Little Longhorn
Little Longhorn Saloon is the center of Austin's honky-tonk country music scene, and there's never a cover charge. It's also known for its six-days-a-week happy hour, with $1 Lone Star beers.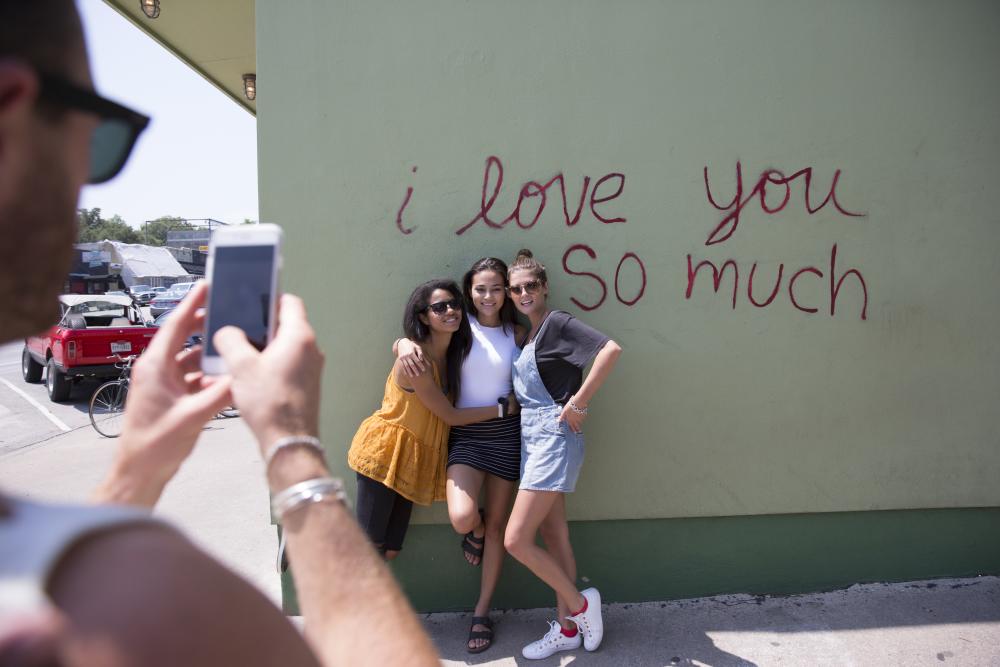 Courtesy of Contiki.
26. Go on a Mural Tour
Take a self-guided tour of Austin's iconic murals, including Greetings from Austin at South First and Annie Streets; Hi, How Are You at Guadalupe and 21st Streets; and the "I love you so much" mural painted on the wall of Jo's Coffee on South Congress.
27. See a Show at 3TEN
You can intimate acts nightly at 3TEN, a haven for singer-songwriters and sister venue to ACL Live at the Moody Theater. See happy hour shows, late-night performances, game nights and more.
28. Enjoy an Outdoor Performance
The Zilker Hillside Theatre plays host to annual performances like the Zilker Summer Musical, Shakespeare in the park and more. Enjoy free shows in a beautiful outdoor setting.
29. Shop West Sixth
Go on a shopping spree in the trendy West Sixth District, where you can wander the bookshelves or listen to a free author reading at BookPeople.
30. Witness Mexic-Arte Museum's Works
The Mexic-Arte Museum houses an evolving collection of traditional and contemporary Mexican, Latino and Latin American art and culture in downtown Austin. Enjoy the galleries and be sure to check out the exterior mural along Fifth Street.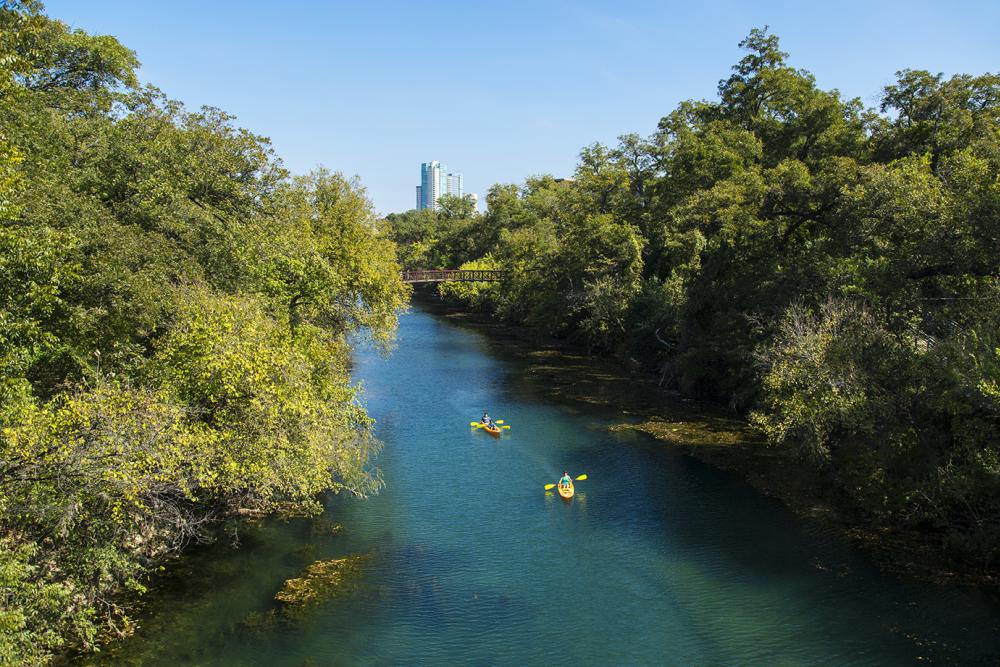 31. Paddle Lady Bird Lake
Get on the water at Lady Bird Lake, where you can rent stand-up paddleboards, kayaks and canoes from Rowing Dock, Congress Avenue Kayaks, Austin City Kayak Tours, Zilker Park Boat Rentals and more.
32. Explore St. Edward's Park
Experience a lush hidden escape within the city limits at the quiet, 80-acre St. Edward's Park, with lots of easy trails and a swimming hole with an old-fashioned rope swing.
33. Take a Burger to Go Sandy's
Taste an Austin tradition at the roadside Sandy's Hamburgers, open since 1946. Must-orders include the double cheeseburger with fries, frozen custard and frosty root beer.
34. Shop an Iconic Record Store
With a soft spot for Texas musicians, Austin's iconic Waterloo Records frequently presents free in-store performances by emerging local musicians. For now, flip through the shop's extensive online selection of vinyl and purchase safely with curb-side pickup.
35. Grab BBQ From a Convenience Store
Make like an Austinite and stop in at Quickie Pickie, a neighborhood market and eatery featuring locally roasted coffee, 24 taps and house-smoked specialties like pulled pork sandwiches from the acclaimed la Barbecue (East Cesar Chavez location only).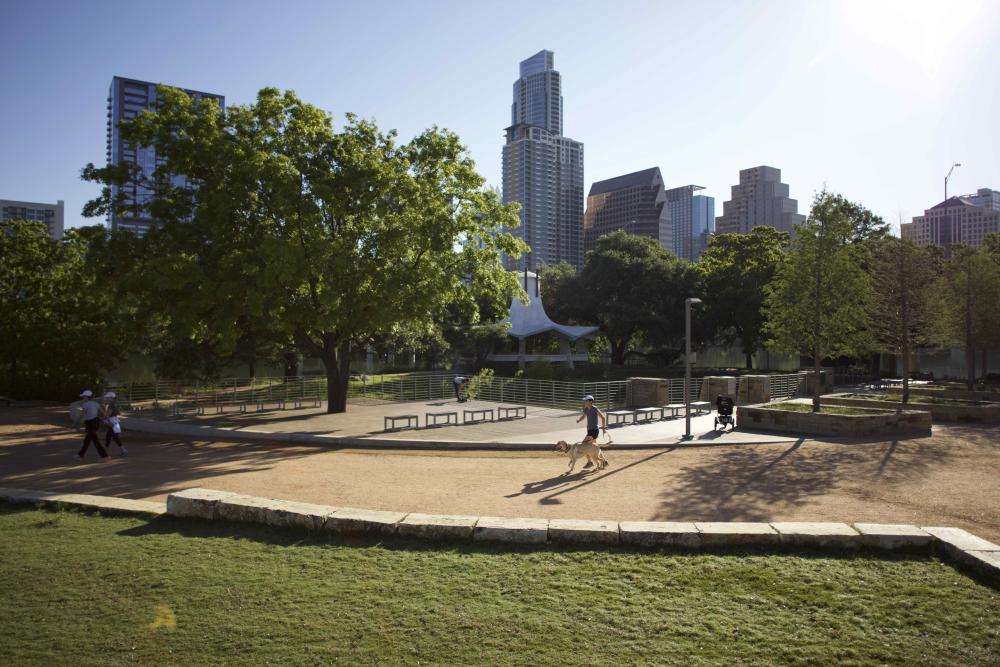 Auditorium Shores. Credit Jody Horton Photography, courtesy of The Trail Foundation.
36. Enjoy a Picnic at Auditorium Shores
Bring the kids and the dogs for a picnic at Auditorium Shores, along Lady Bird Lake. Fly a kite at the expansive, grassy park or ride a bike up to a picturesque view of the downtown skyline.
37. See the Peacocks at Mayfield Park
Originally an early 1900s summer retreat for the family of prominent Austin politician Allison Mayfield, today Mayfield Park is a beautiful public green space known for its vibrant strutting peacocks.
38. Tour the Governor's Mansion
The elegant Texas Governor's Mansion was built in 1927 by the state's first female governess, Miriam "Ma" Ferguson, and offers free guided tours (temporarily suspended, visit the website for updates).
39. Experience a Free Music Fest
Every July, the Red River Cultural District hosts Hot Summer Nights – four days of free live music held at 20 different venues throughout the area (2020 information TBD). Besides catching popular local acts, you'll have the chance to sample scrumptious foods from local eateries.
40. Witness an Virtual Symphony
If classical music is your jam, you won't want to miss the Austin Symphony's virtual season, held online and live from the Long Center.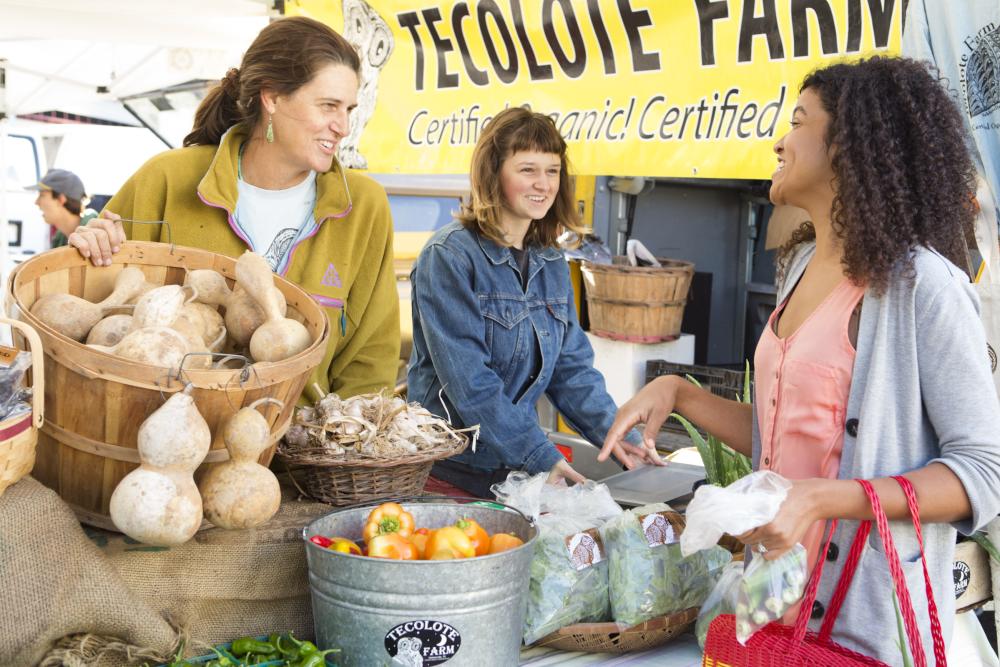 SFC Farmers Market. Courtesy of the Sustainable Food Center, credit Buff Strickland.
41. Shop Local at a Farmers Market
You won't be able to resist the homemade treats and gourmet snacks at the SFC Farmers' Market Downtown, held Saturdays in the historic Republic Square.
42. Try Tacos from a Food Truck
Tacos are a cheap and delicious dining option for breakfast, lunch or dinner! There are loads of amazing ones to try; Joe's Bakery & Coffee Shop is a beloved, family-run institution offering savory breakfast plates and tacos.
43. Visit the Bullock for Free
Spend a day of exploration at Austin's Bullock Texas State History Museum (temporarily closed). Stop by on the first Sunday of each month (year-round) for the H-E-B Free First Sunday event series. This family-friendly event offers free exhibition admission all day along with special, interactive activities celebrating culture, education and Texas history.
44. Take the Kids to Thinkery
Kids can paint, climb and make a splash at Thinkery (temporarily closed), Austin's interactive children's museum. During Wednesday Community Nights, admission is by donation ($1 is suggested).
45. Opt for Upscale Happy Hour
Austin is packed with top notch dining happy hour deals. Find them at the critically acclaimed Barley Swine (re-opening for dine-in June 10), Peché (open now) and La Condesa (re-opening for dine-in June 12).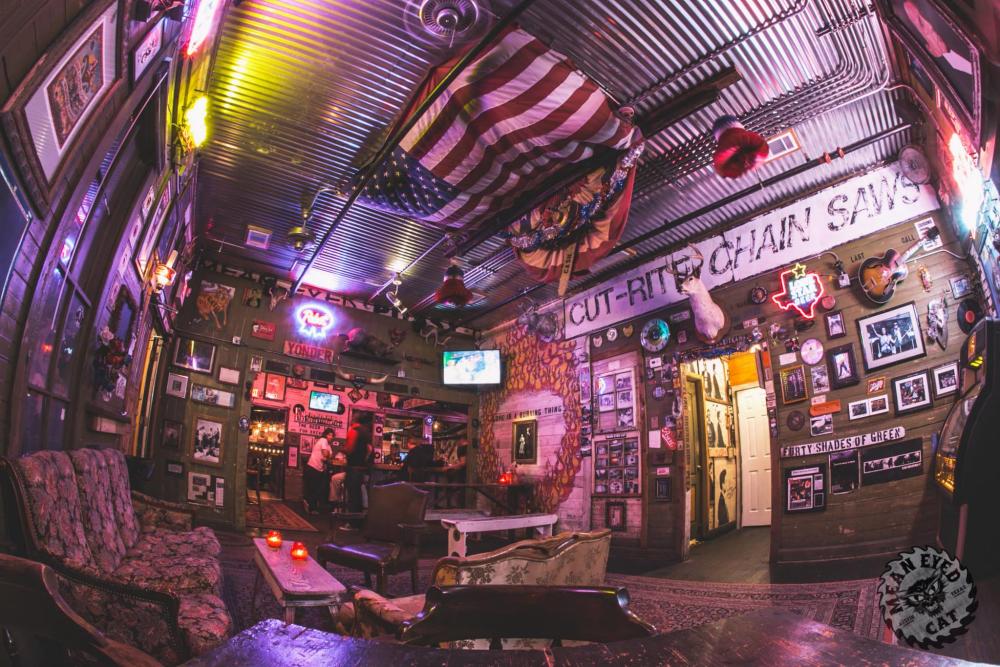 Courtesy of Mean Eyed Cat.
46. Drink at a Dive
Cool off with a DIY margarita kit and family-style meals to-go from El Arroyo. Or, toast the man in black at the divey Mean Eyed Cat, a Johnny Cash-themed bar that has a happy hour Monday-Friday.
47. Watch Movies From Home
AFS Cinema is hosting a schedule of virtual film screenings that you can enjoy from home or from your hotel. Enjoy a movie night in and celebrate local and Texas filmmakers with the Lone Star Slate.
48. Catch a Classic Flick
The Paramount Theatre is a century-old performance venue and movie theater located in the heart of downtown Austin. Originally opened as a vaudeville house, today the eclectic entertainment ranges from music to a summer classic film series (starting July 3, 2020).
49. Visit our Cultural Campus
The University of Texas at Austin is home to an impressive collection of museums, including the Blanton Museum of Art, the Harry Ransom Center and the LBJ Presidential Library (all temporarily closed - check each website for more information).
50. Go all out at Gospel Brunch
Make reservations for Sunday Gospel Brunch at Stubb's Bar-B-Q, an Austin music institution that serves up lip-smacking barbecue along with some of the best live bands around, all for one reasonable price.
Need more insider advice? Call the Austin Visitor Center for local tips, and check out the online Gift Shop for unique, local items!